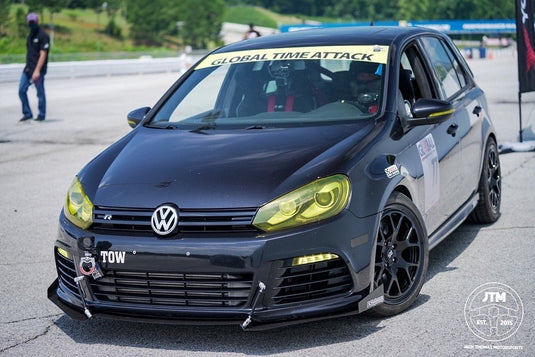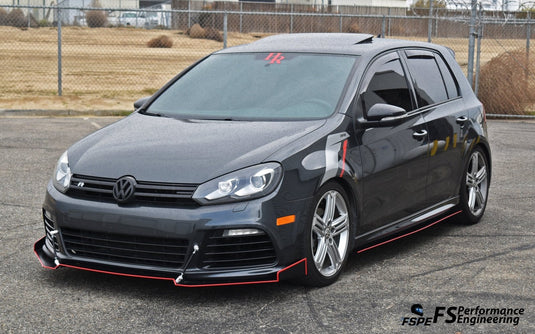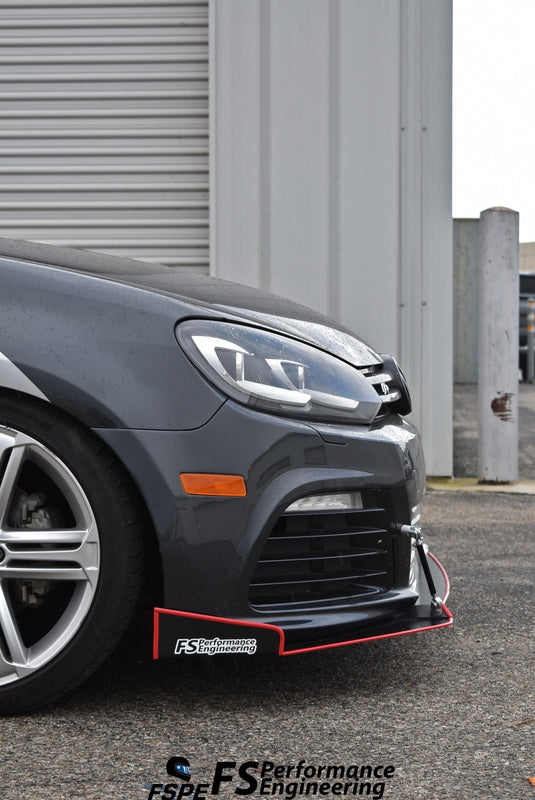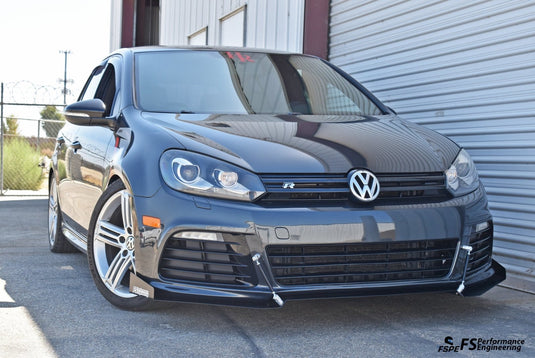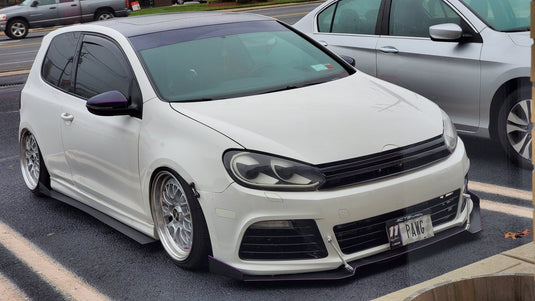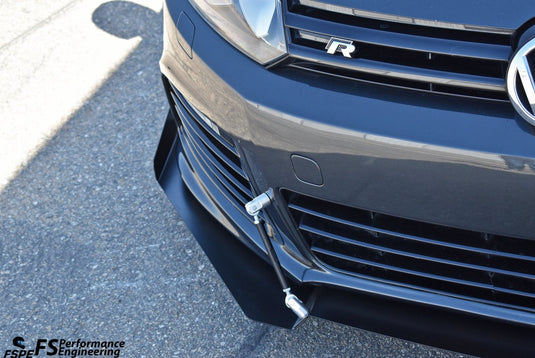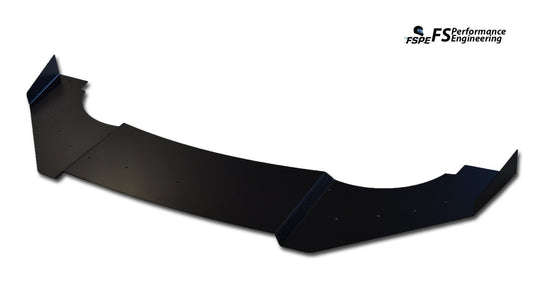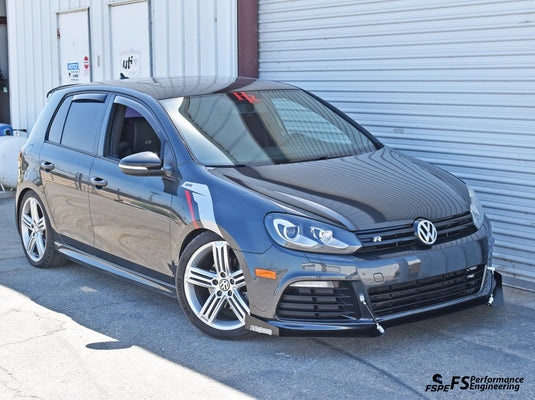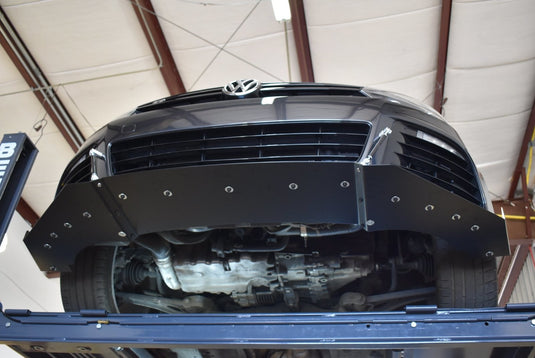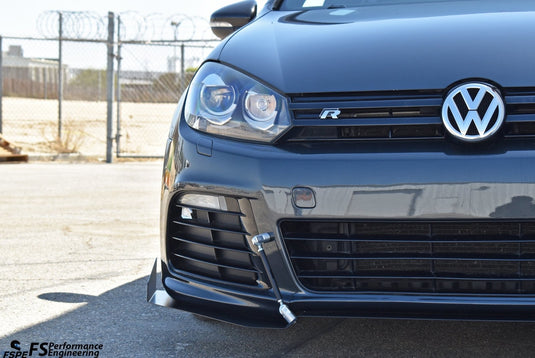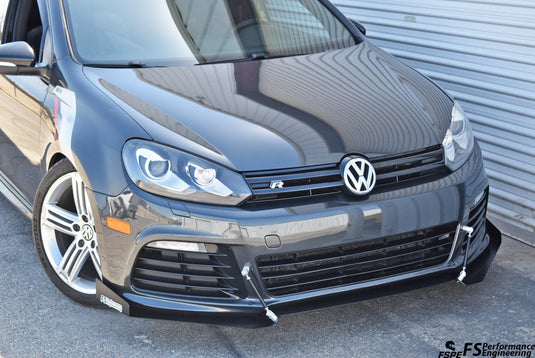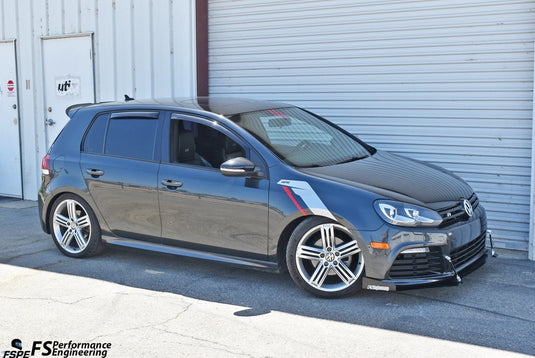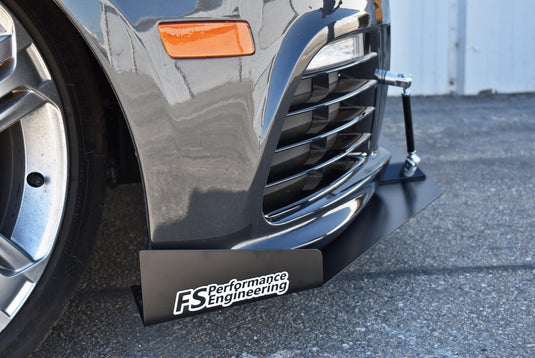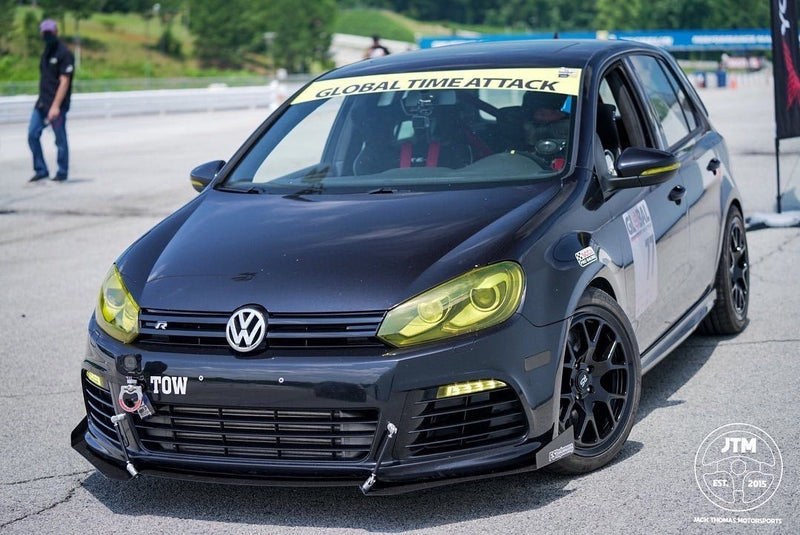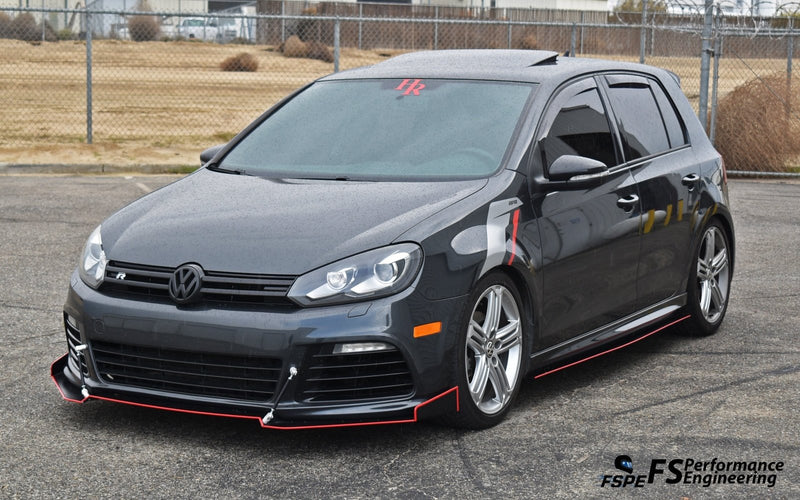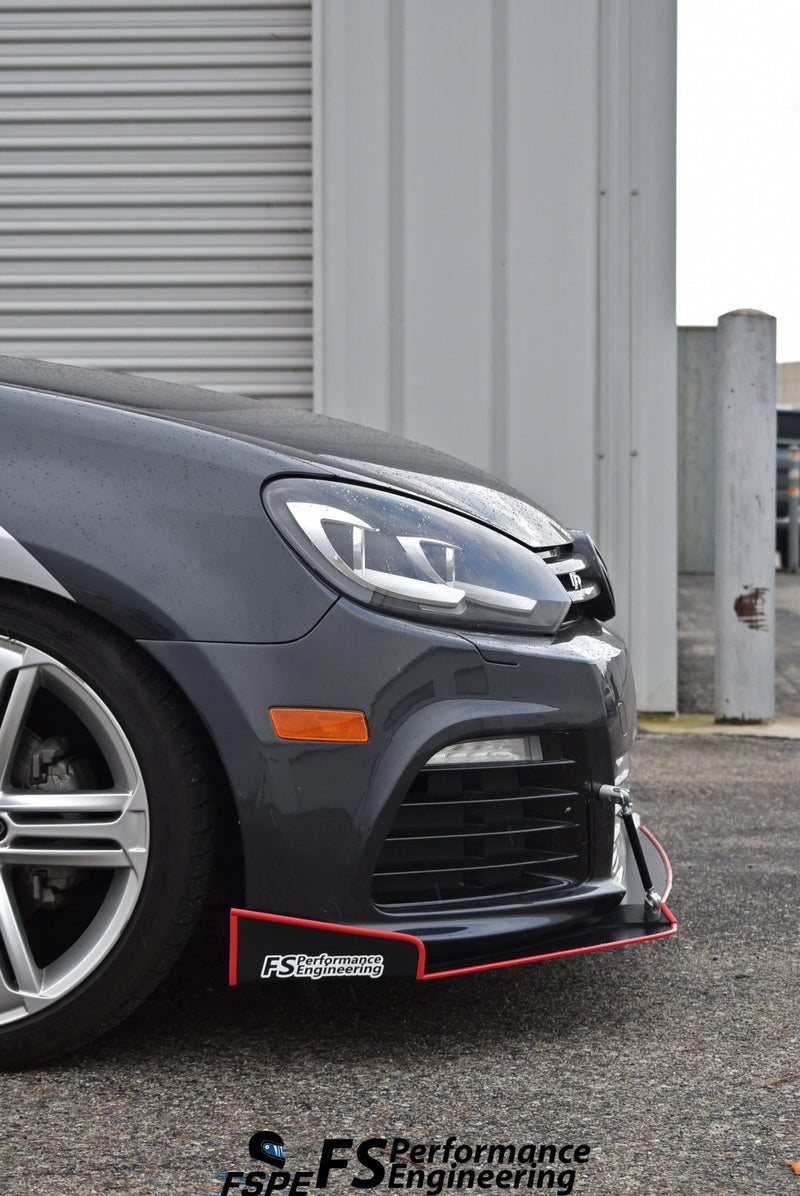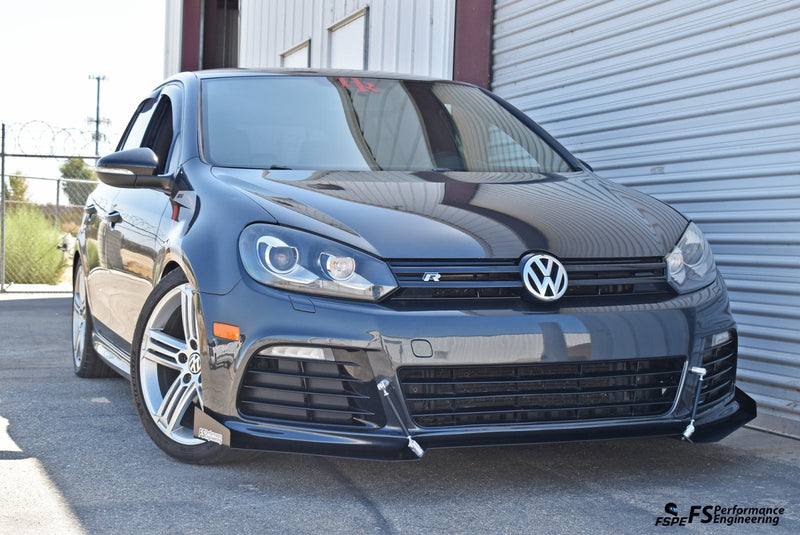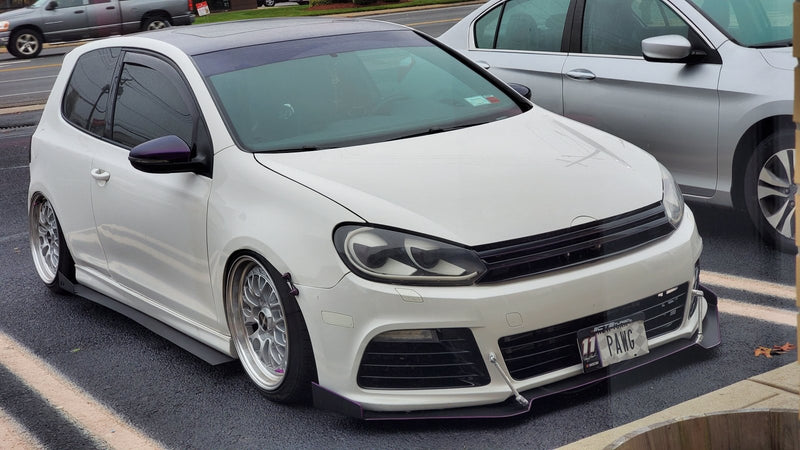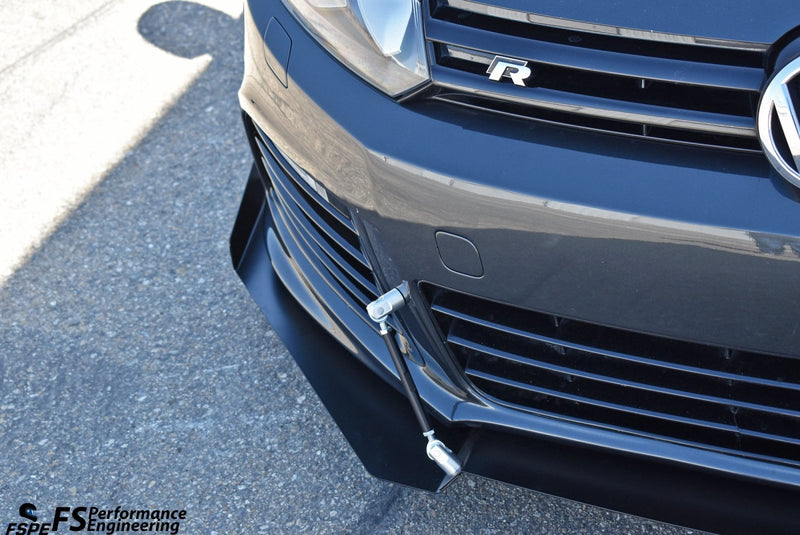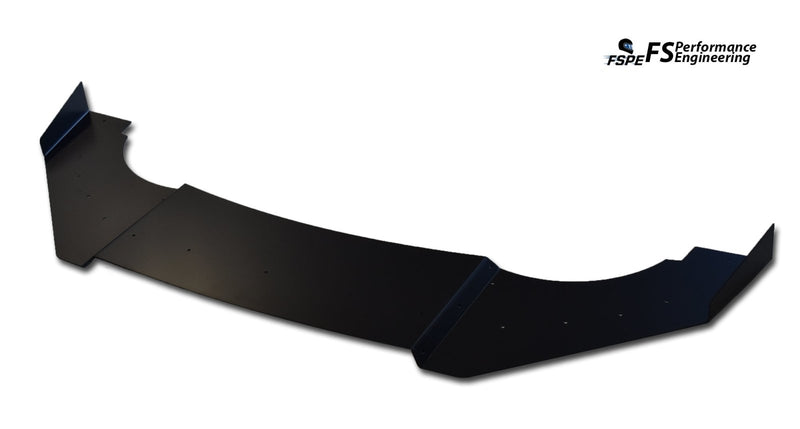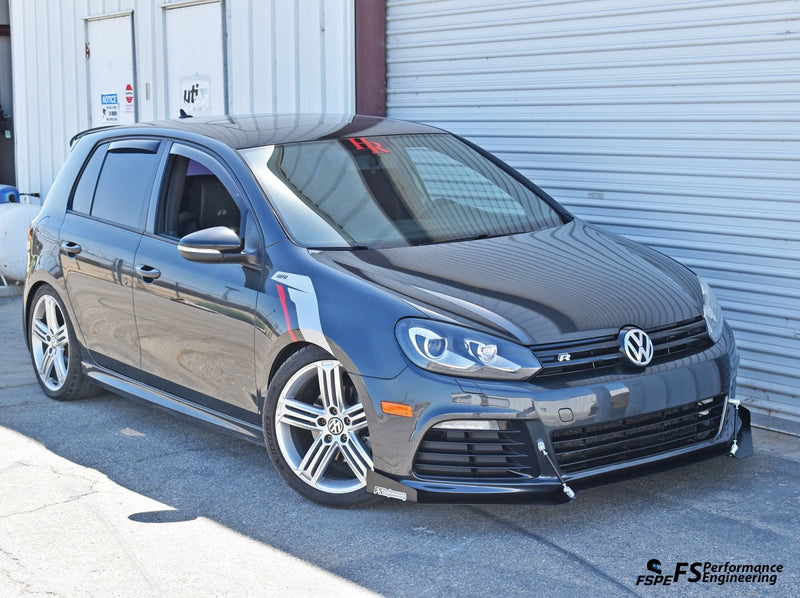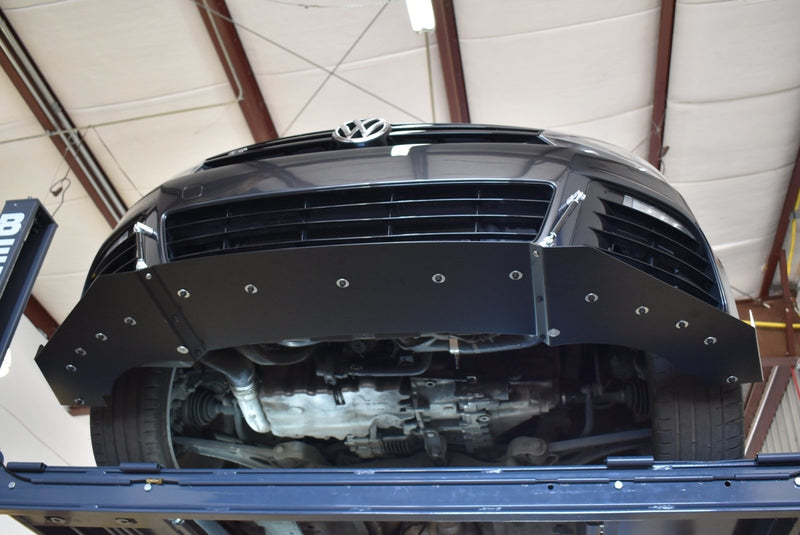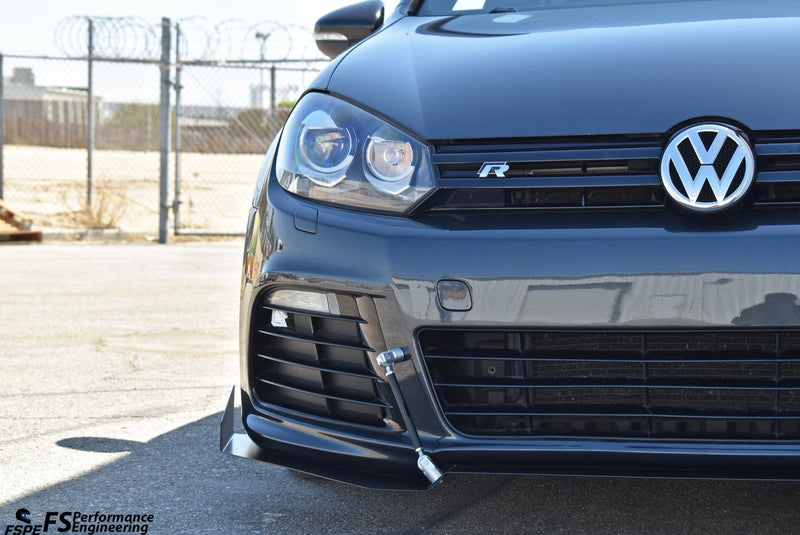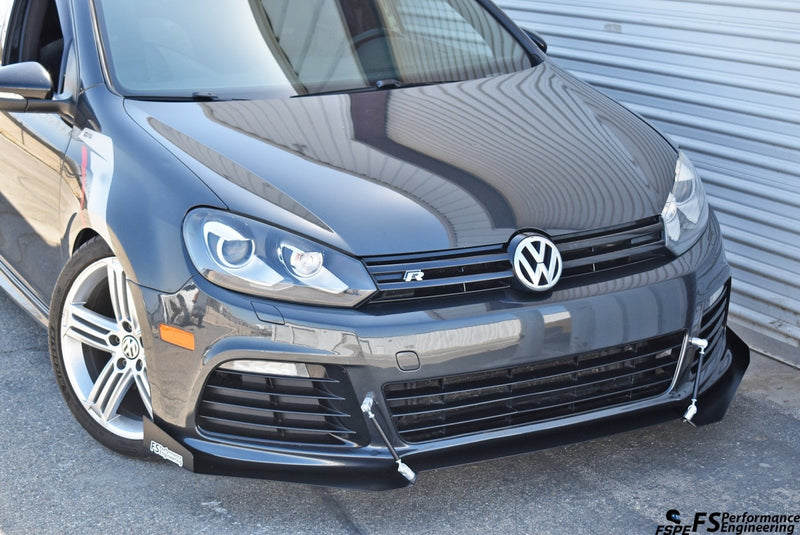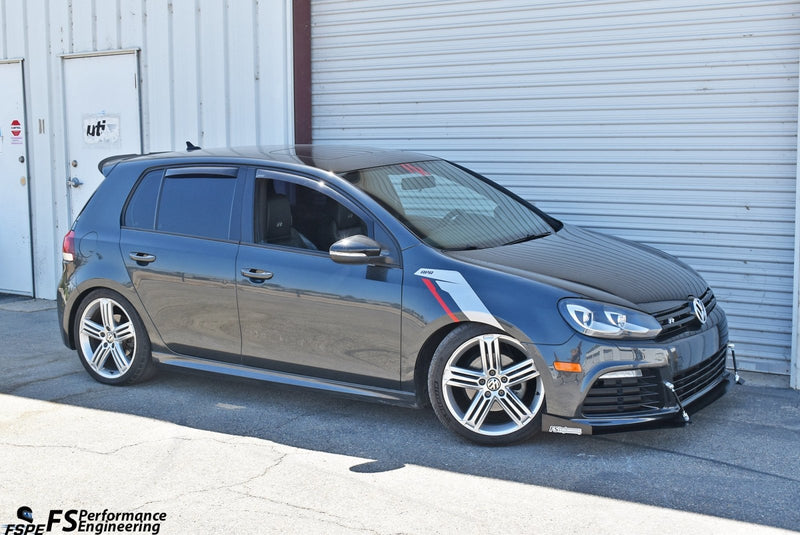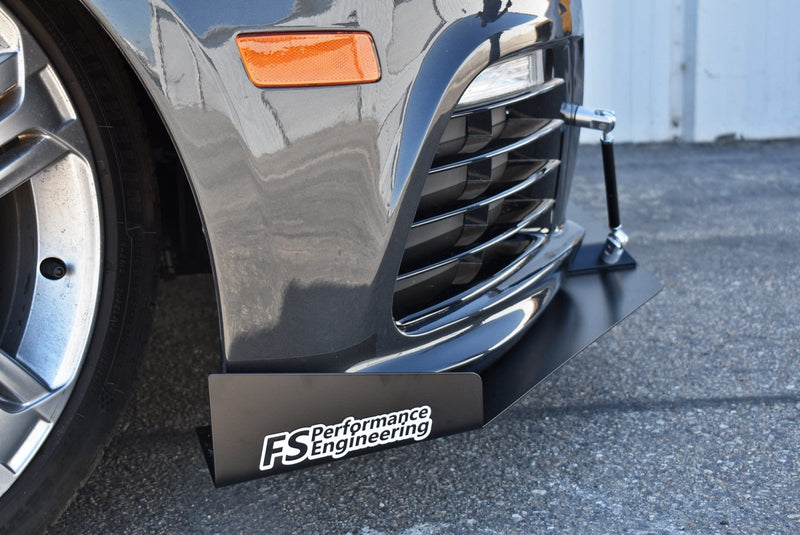 VOLKSWAGEN MK6 (2012-2013) GOLF R FRONT SPLITTER
FINALLY. Something for the Golf R. Wookies be prepared - this is what you've been looking for.
SPLITTER DEETS:
CNC

 

Laser Precision Cut to

 

puuuuurfection

ULTRA HIGH QUALITY RODS

 (8.5-10.25")
Made in the

 

USA 
POWDER COATED SEMI-GLOSS BLACK
MOUNTING HARDWARE SUPPLIED

PLEASE allow a 20-28 business day build time - it's worth it.

NO RETURNS/REFUNDS - everything we make is built to order
Edge trim is OPTIONAL and sits on the front edge of the splitter to protect from road debris. It mounts after splitter installation with a 3M backing.
SPLITTER RODS:
Our supplied splitter rods are nothing but the best. Just take a close look at them. Made on a CNC lathe and mill nothing stands close to their quality. They are NOT the typical skinny barrel, nut and bolt rods. Bolts are inserted from the underside so no threads stick out under the splitter. They're also fully adjustable within the range designated for this particular splitter. You'll be happy with them as we very much are. QUALITY IS KEY. 
STOP BUYING CHEAP STUFF:
We take pride in the products we produce. We want you to smile as much as we do after seeing an installation. When you get up and personal with our aero you'll see what has been put into it to make it stand above the rest. Please enjoy what we have to offer!
1ST PHOTO BY: JACK THOMAS PHOTOGRAPHY