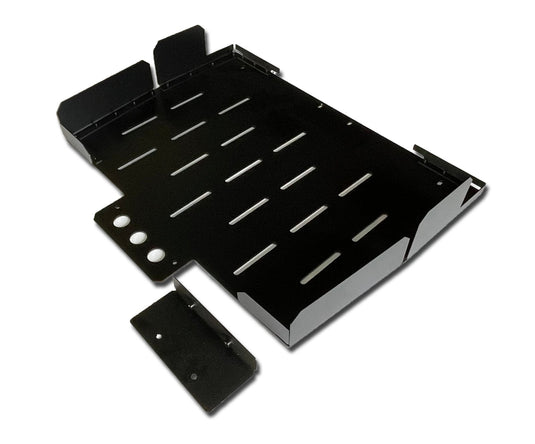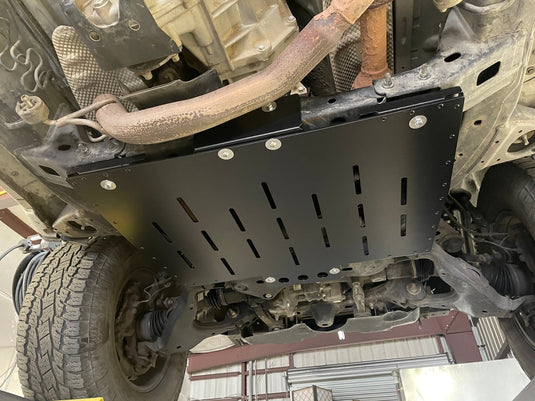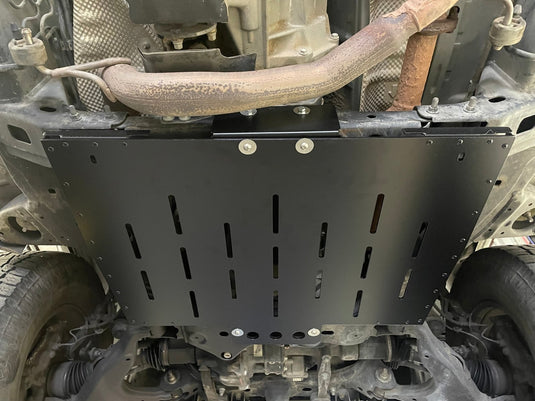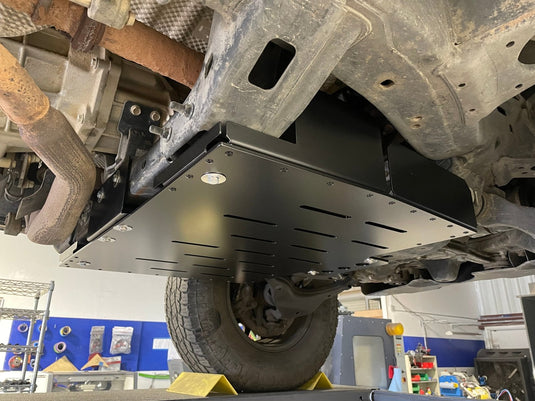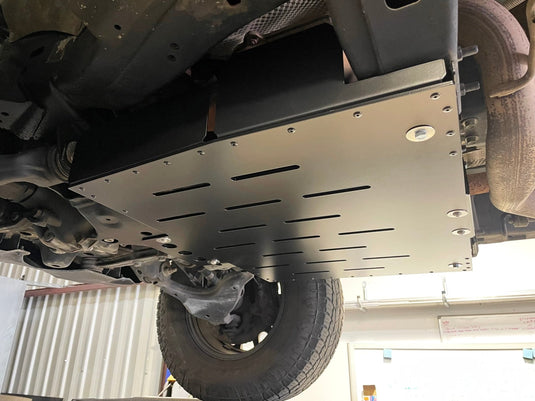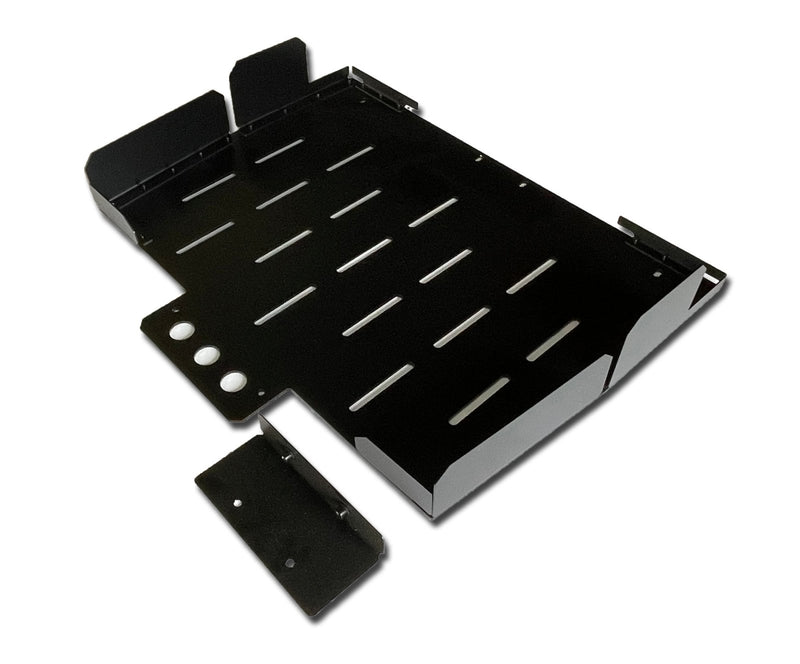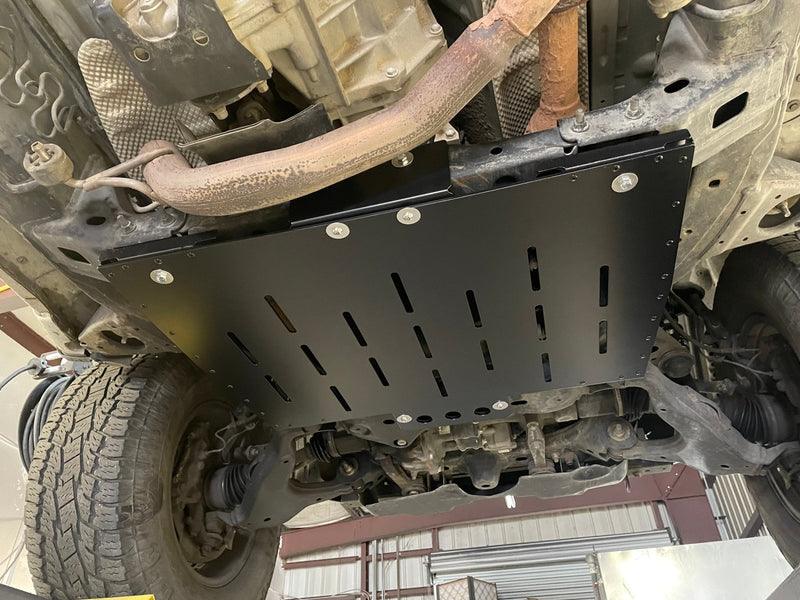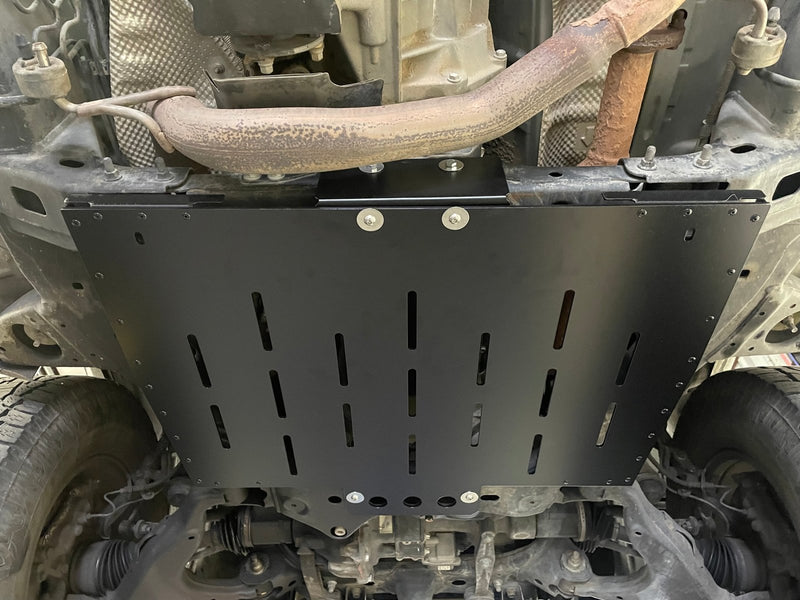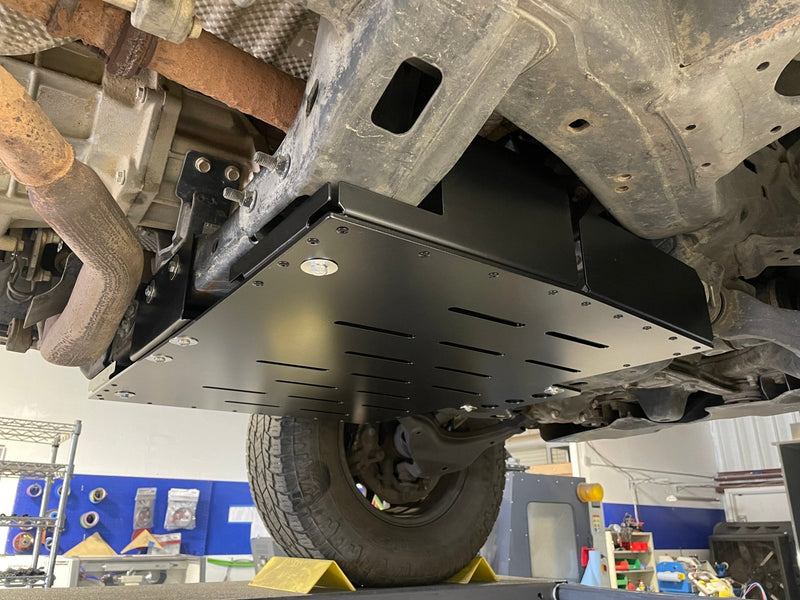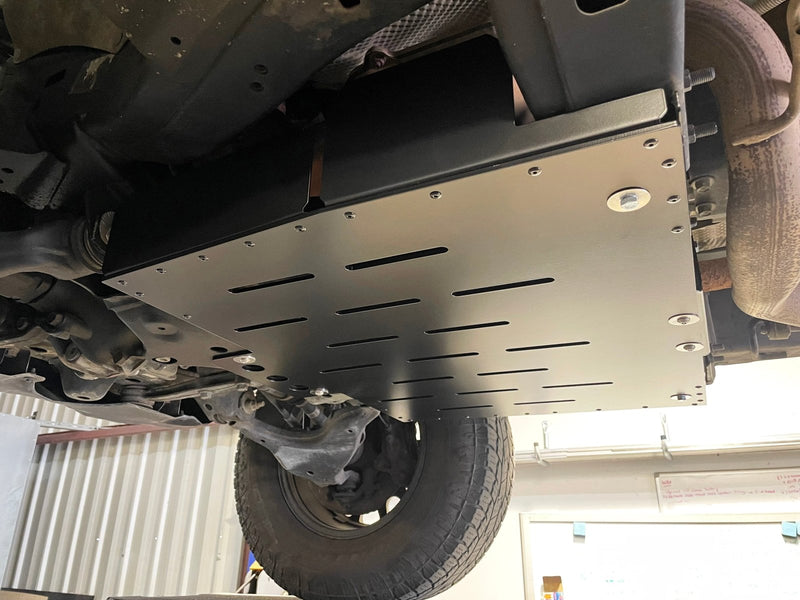 Toyota Tacoma V6 Catalytic Converter Guard
Fitment: 2005-2015 
Confirmed Drivetrain/engine: 2WD or 4WD, V6 only
Protect your expensive catalytic converters with our catalytic converter guard. This guard mounts to your truck's frame providing a physical barrier to help prevent theft. Crafted from 5052 Aluminum, and powder coated semi-gloss black, our catalytic converter guards are exceptionally designed to discourage intruders. 
Duals as a transmission skid plate: made of 3/16" aluminum. 
Available Finish/Materials
Semi-Gloss Black 5052 Aluminum -

 

Powder Coated, CNC Precision Cut
Perks
Made in the USA 
Mounting Hardware is SUPPLIED - mounts directly to the frame

Installation Instructions are PROVIDED
Theft Prevention is Enhanced with SPECIAL BOLTS at the front
Built-in HEAT EXTRACTION VENTS
Notes

A heavy duty threaded rivet nut (rivnut) tool with a 5/16" mandrel will be necessary for installation (any other tools necessary are common). 
Helpful Links
Other common names:
- Catalytic Converter Shield
- Cat Guard
- Cat Block
- Catalytic Converter Anti Theft
- Cat Anti Theft
- Catalyst Converter Shield
- Catalyst Converter Guard
- Catalyst Converter Anti Theft
- Cadillac Converter Guard
- Cadillac Converter Shield
- Cat Shield
If you have a lift kit:
WE ARE NOT RESPONSIBLE FOR IMPROPER FITMENT ON LIFTED/RAISED/MODIFIED VEHICLES. OUR GUARDS ARE MADE FOR ORIGINAL VEHICLES ON OEM APPLICATIONS.