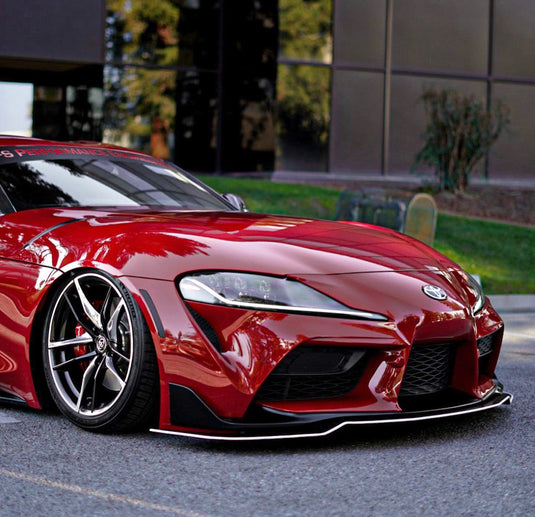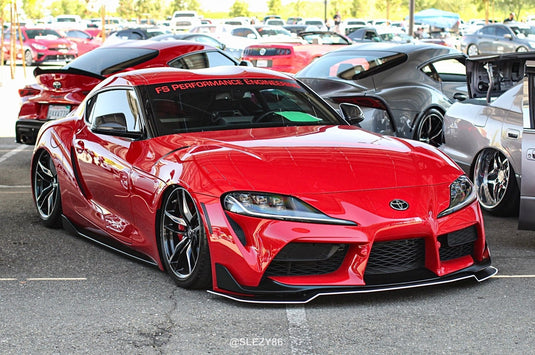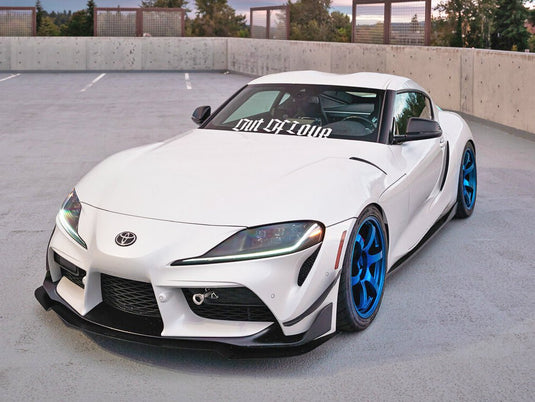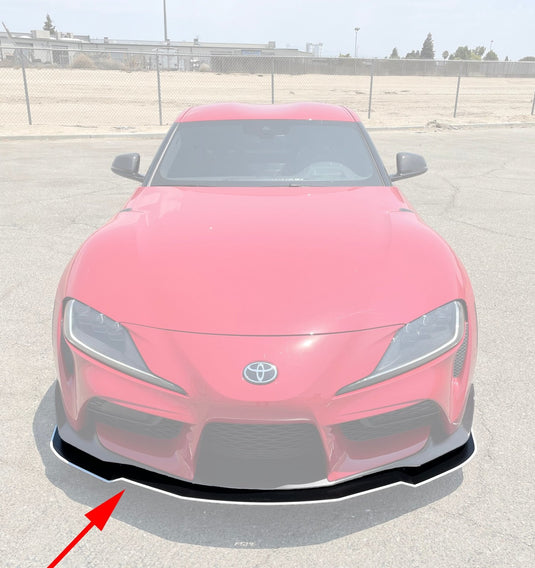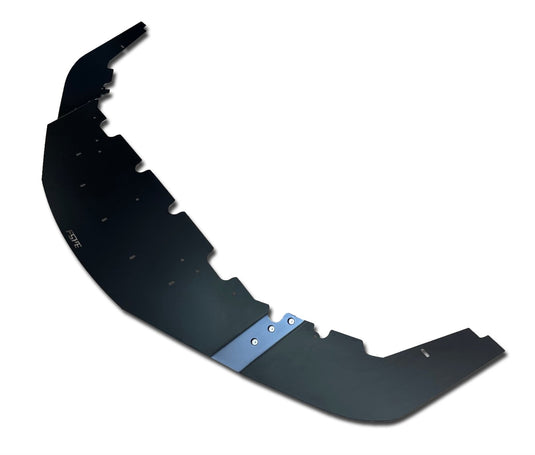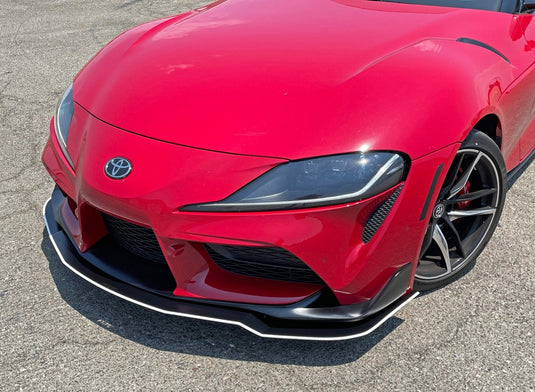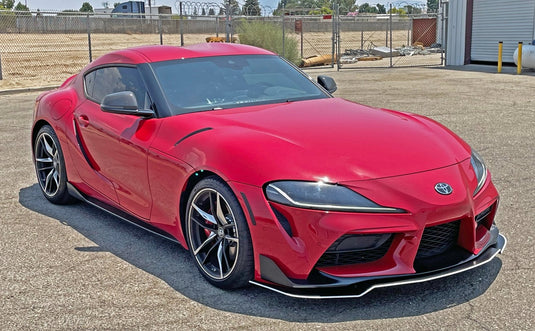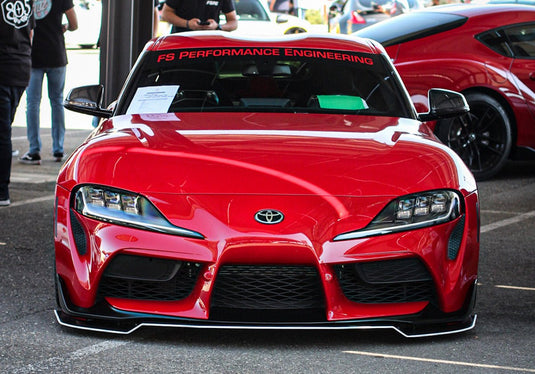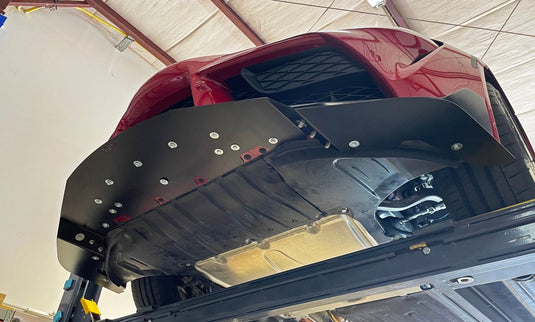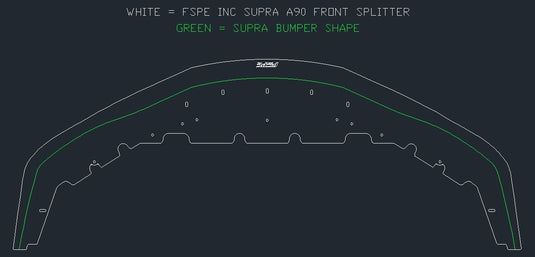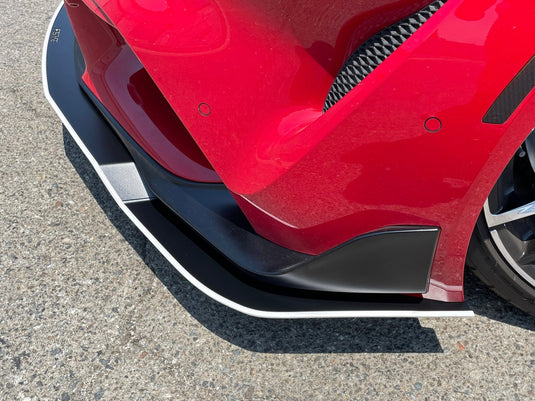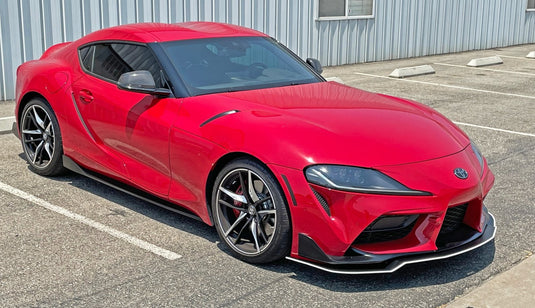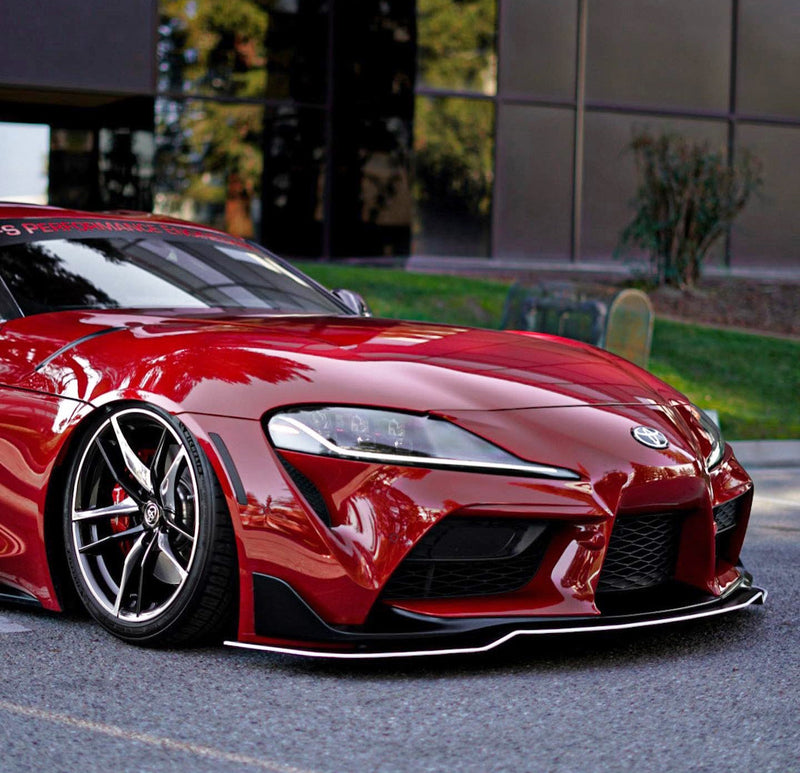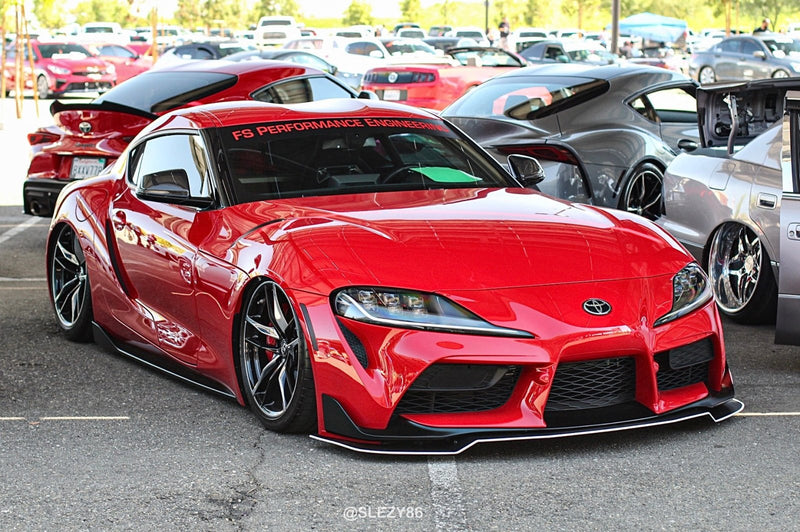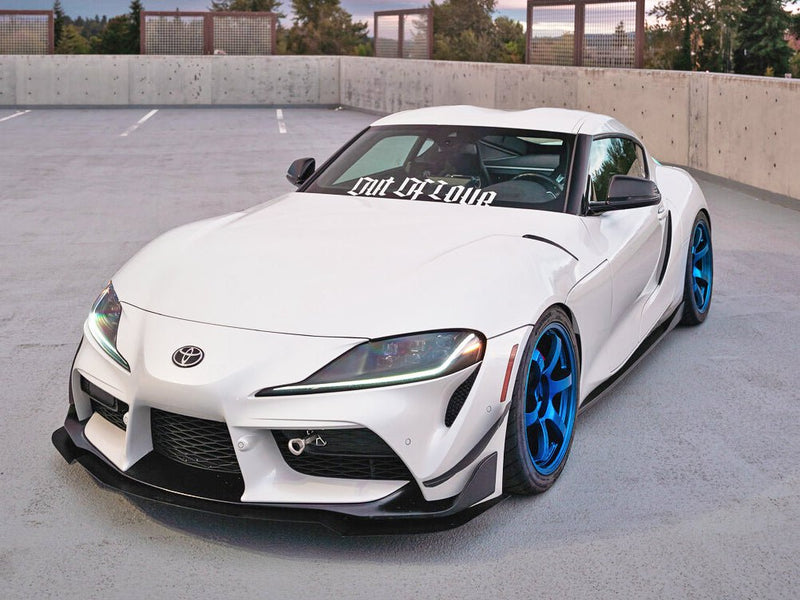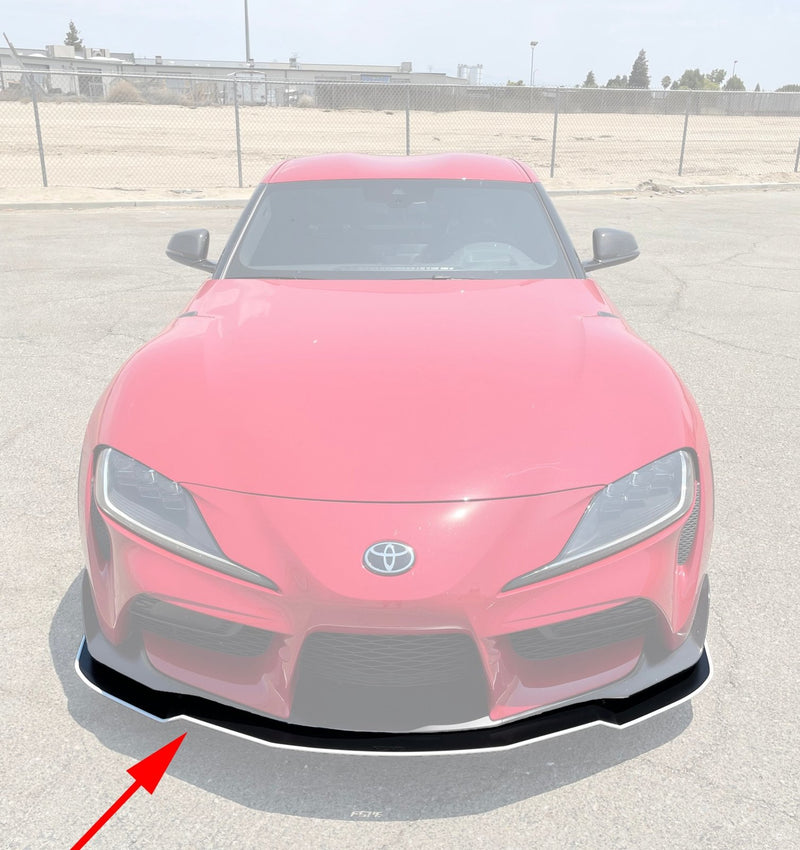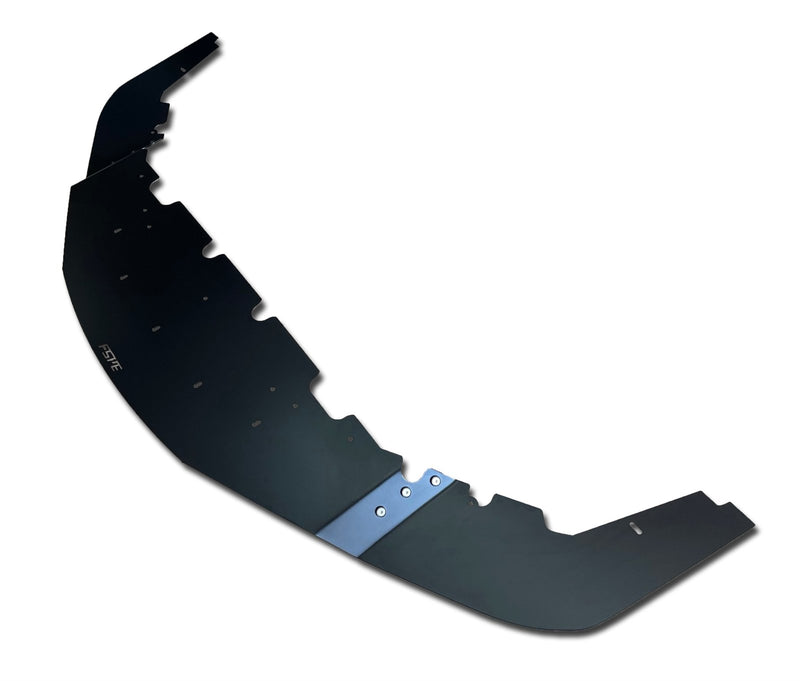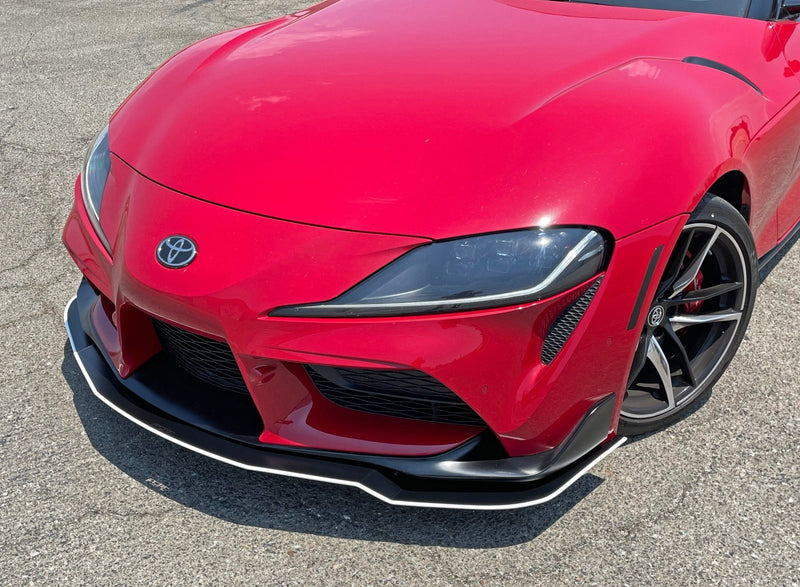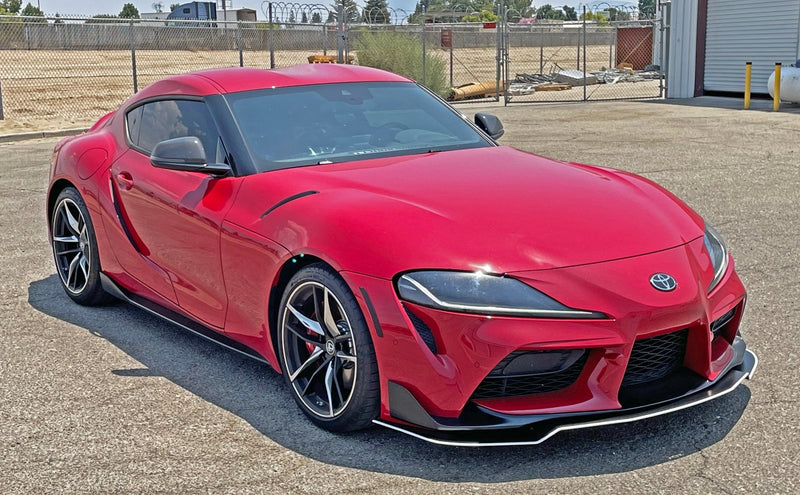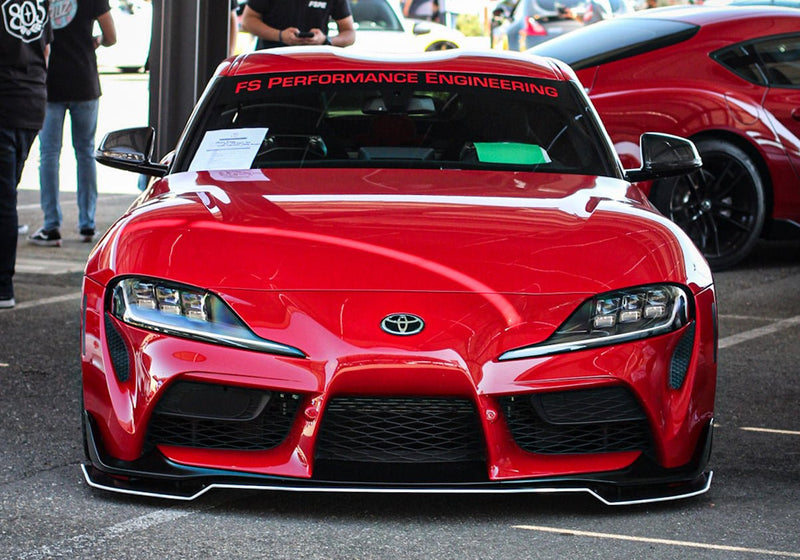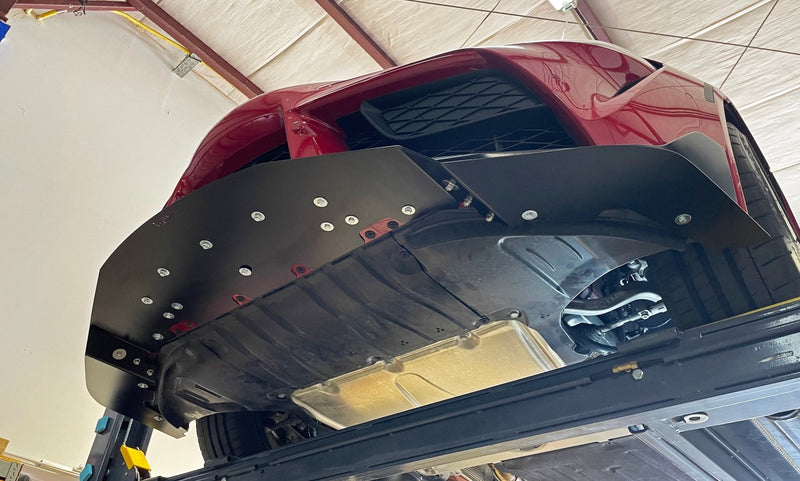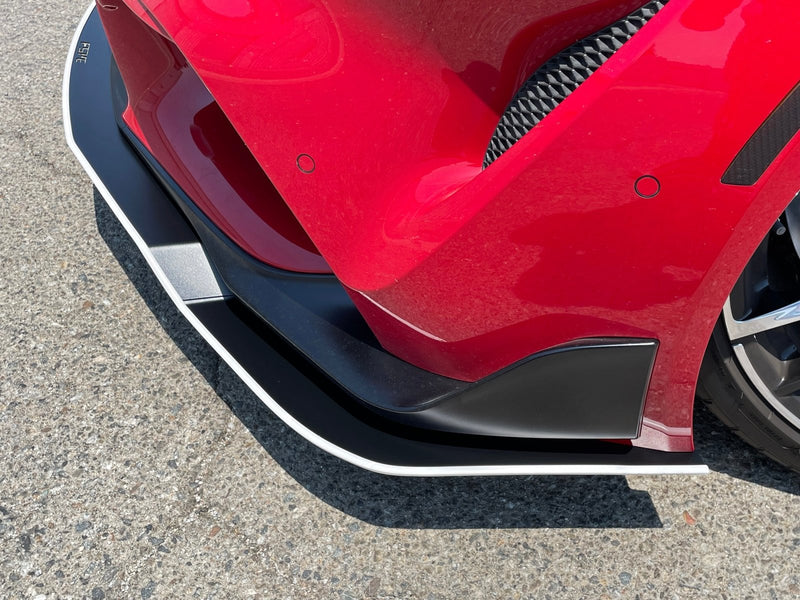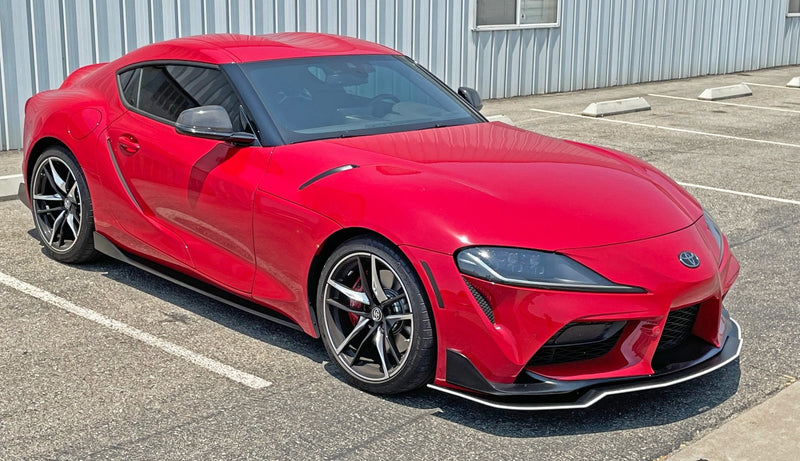 Toyota Supra (A90/A91) Chassis Mounted Front Splitter V1
Fitment: 2020-2022 (does not fit the carbon fiber edition)
Perfect fitment. Chassis Mounted. Engineered to allow OEM skid plate removal without hassle. 165MPH Speed Tested.
Available Finish/Materials

0.08" Solid 5052 Aluminum (3 piece) - Powder Coated Semi-Gloss Black, CNC Precision Cut
Perks
Made in the USA 
Mounting Hardware SUPPLIED

Installation Instructions PROVIDED
Splitter Rods 10.25-12" OPTIONAL
Speed Tested at 170MPH with zero issues

Notes
Splitter rods are not required. The splitter is chassis mounted.
Helpful Links
"Instructions were very easy to understand and follow. I absolutely love the quality of the splitter. This thing is damn near indestructible." - Minhjy, WA