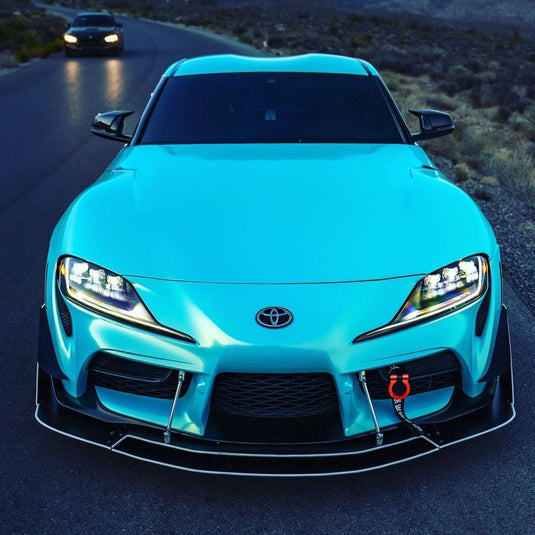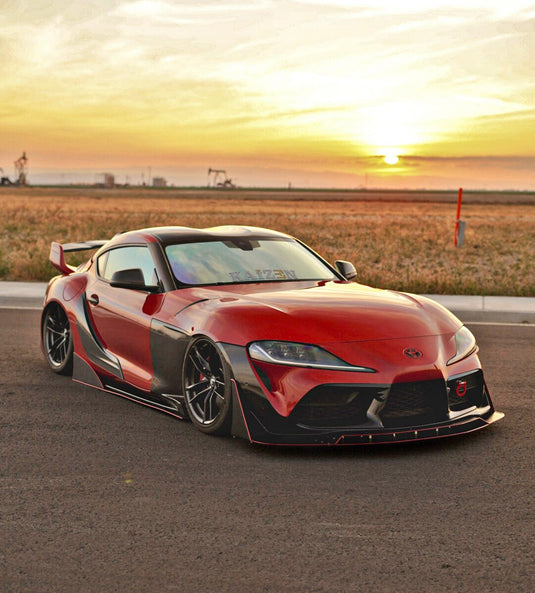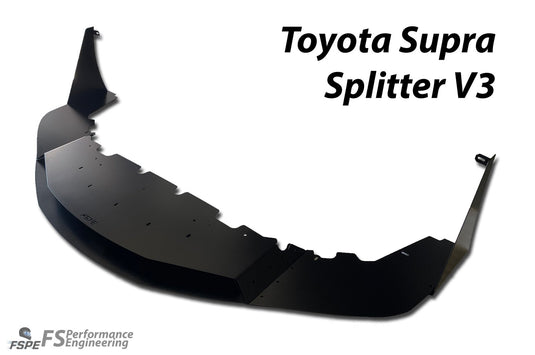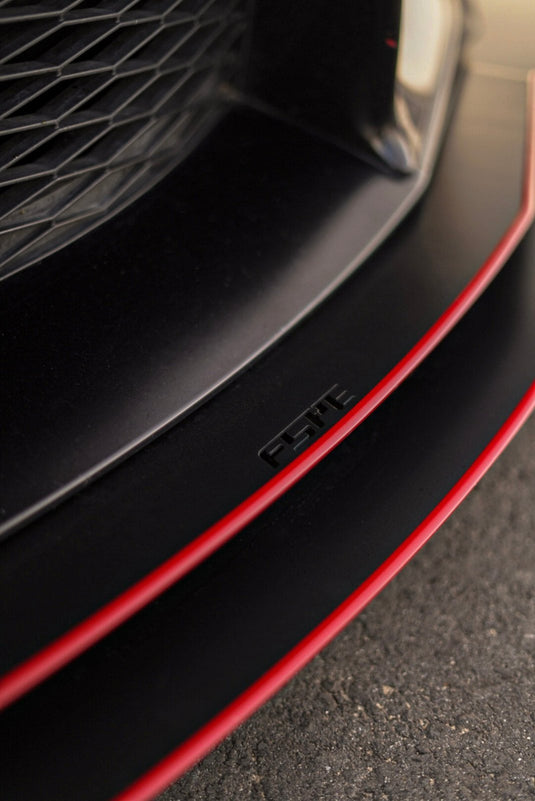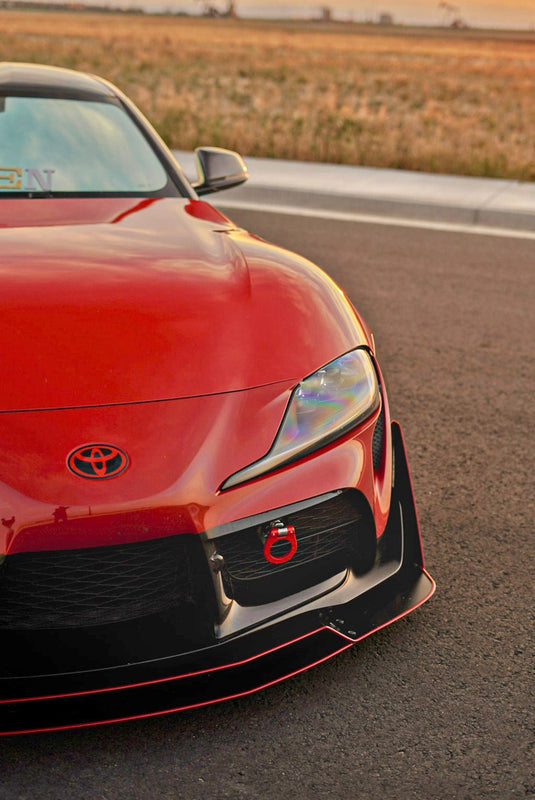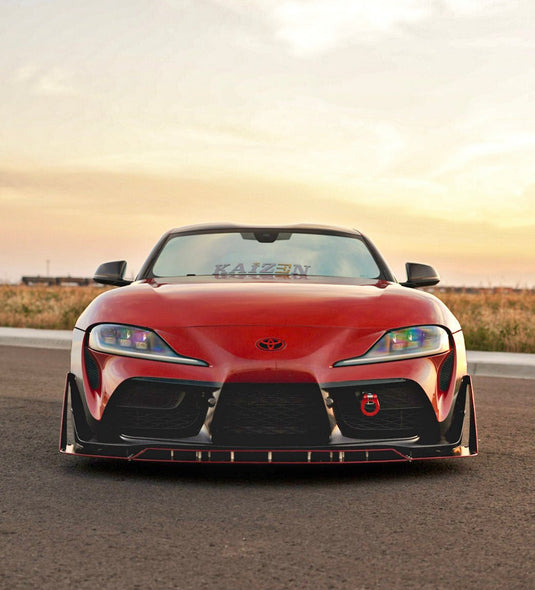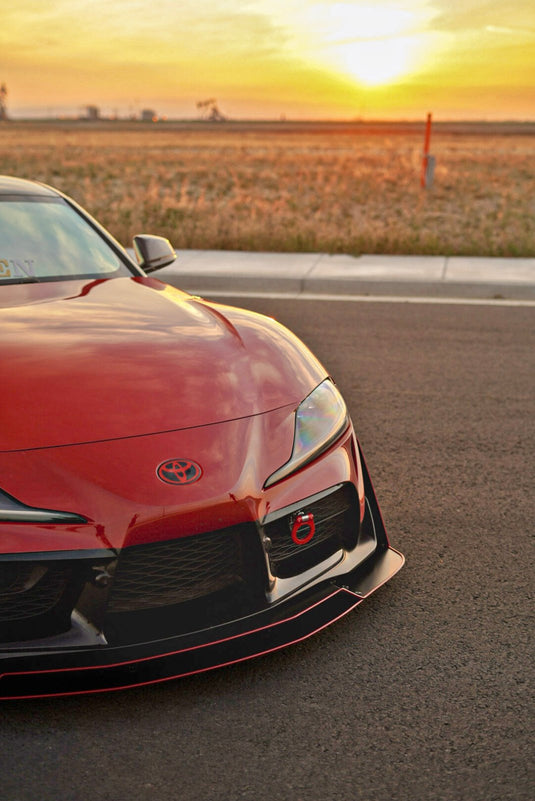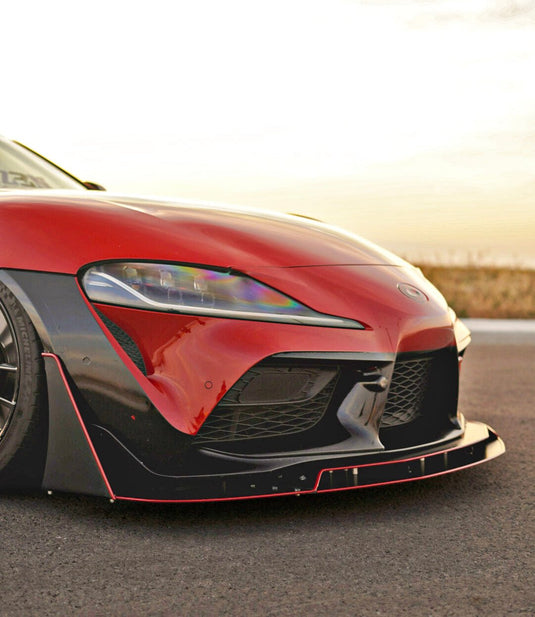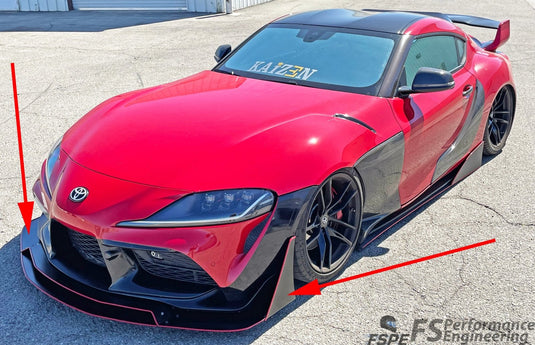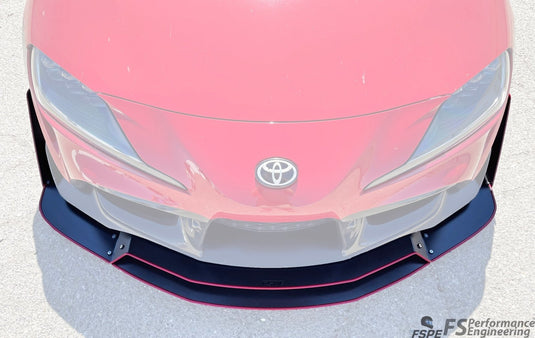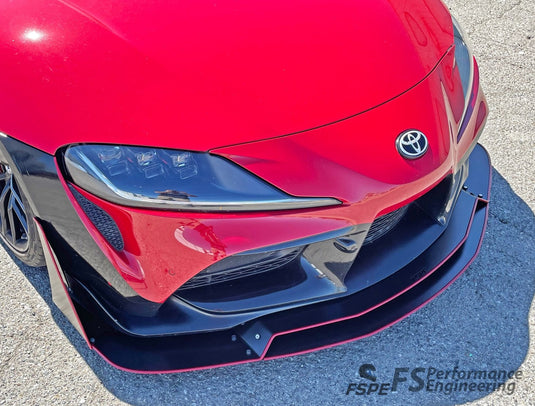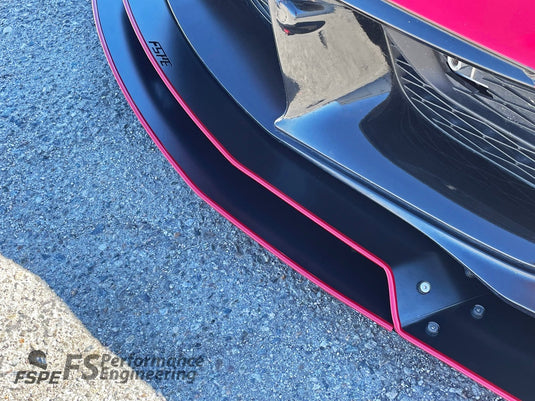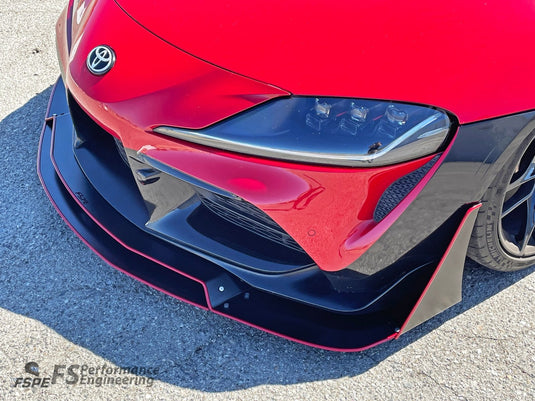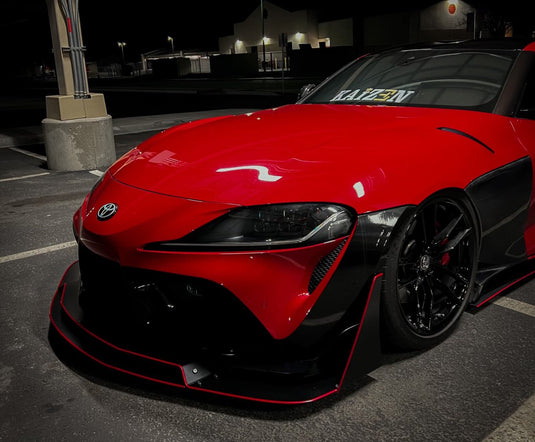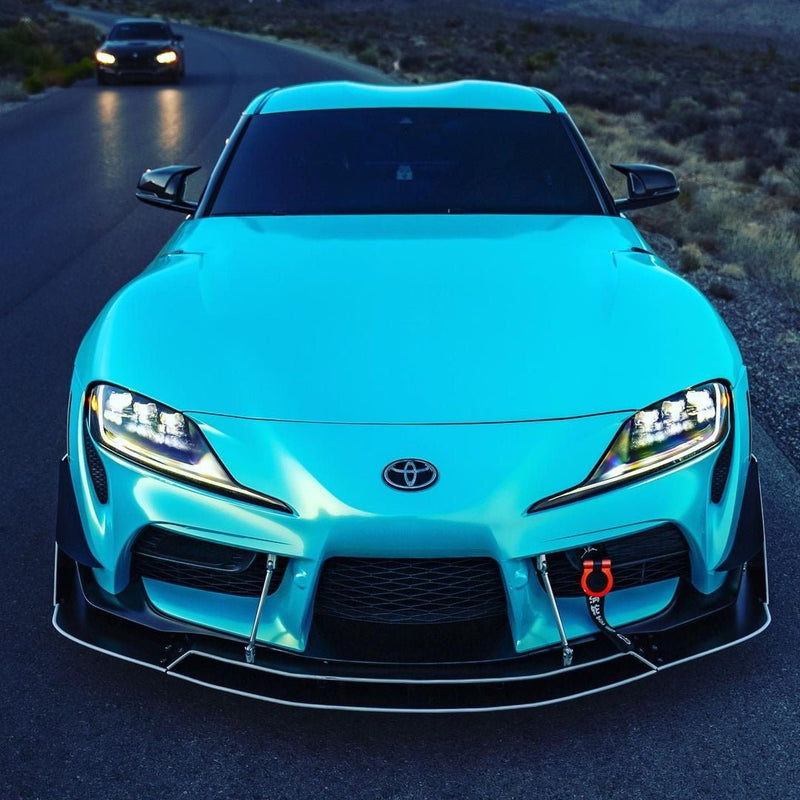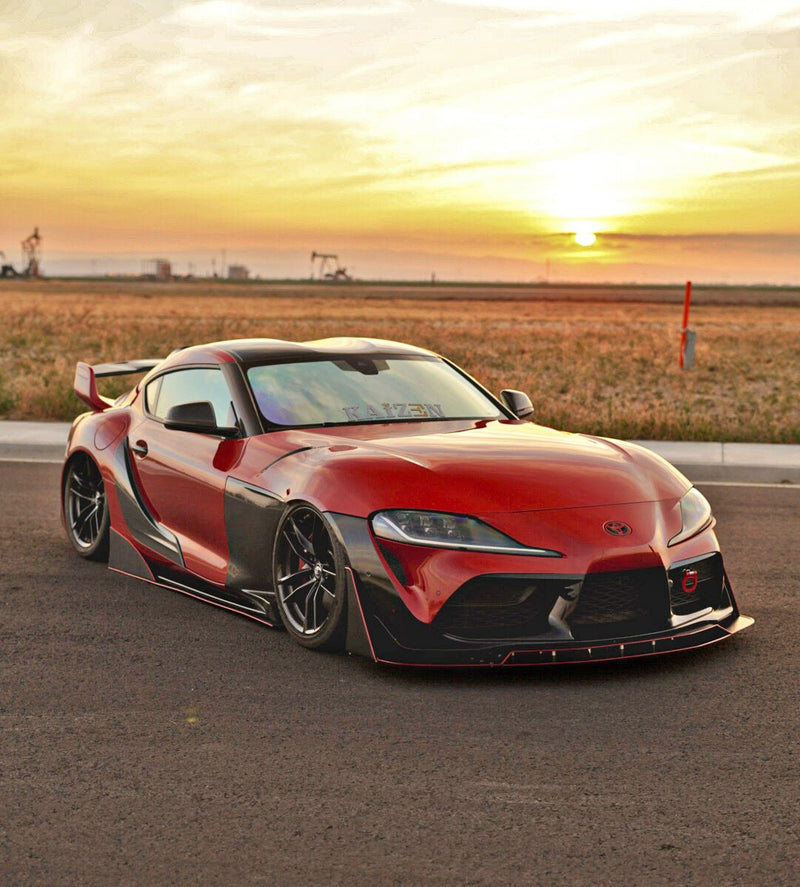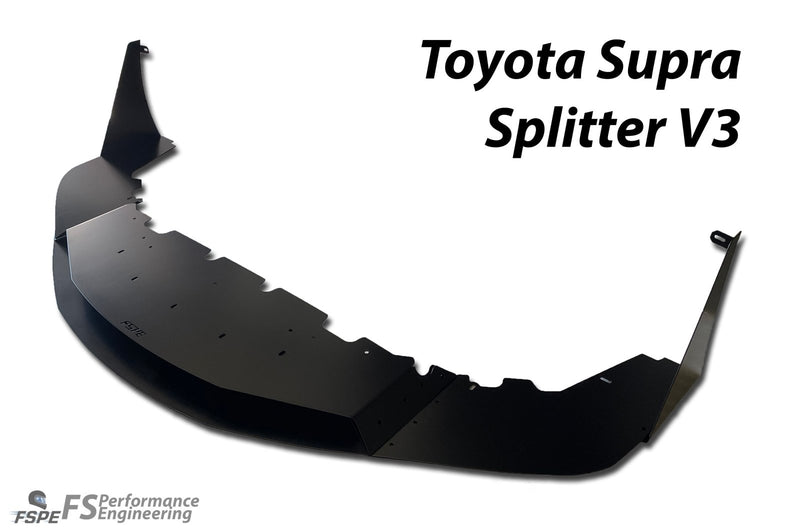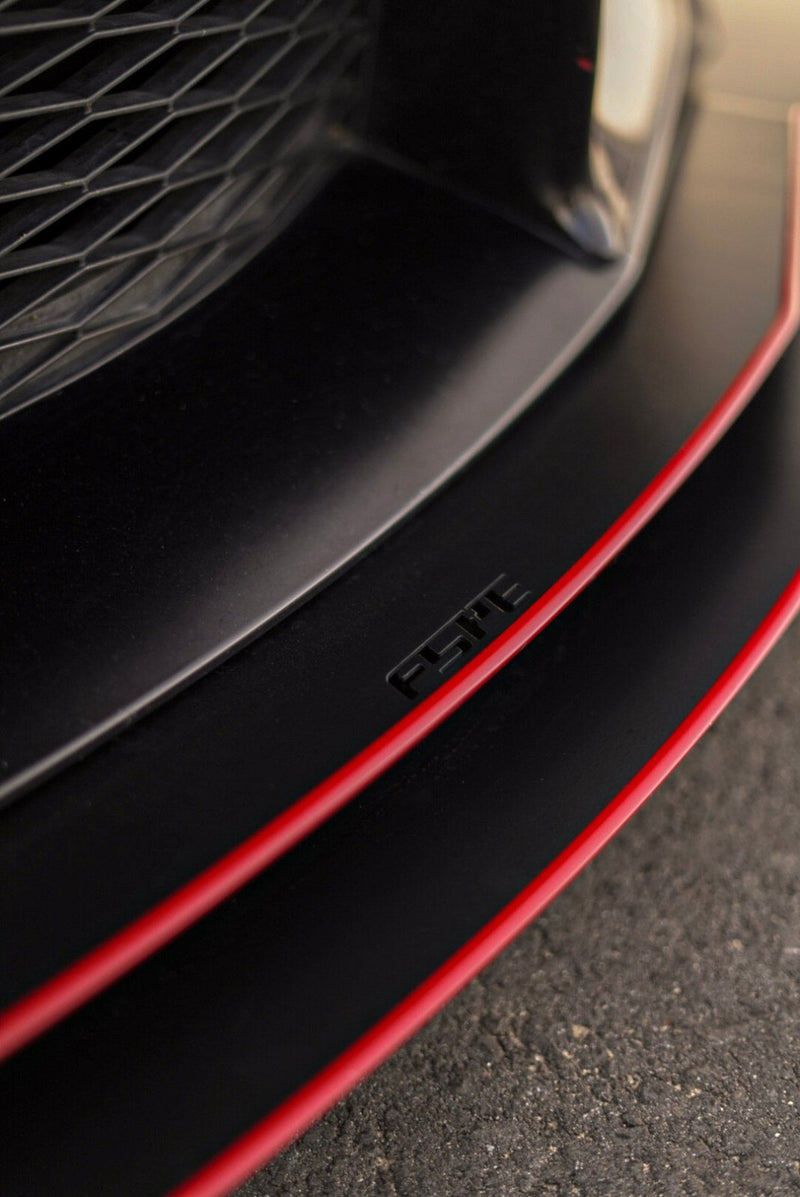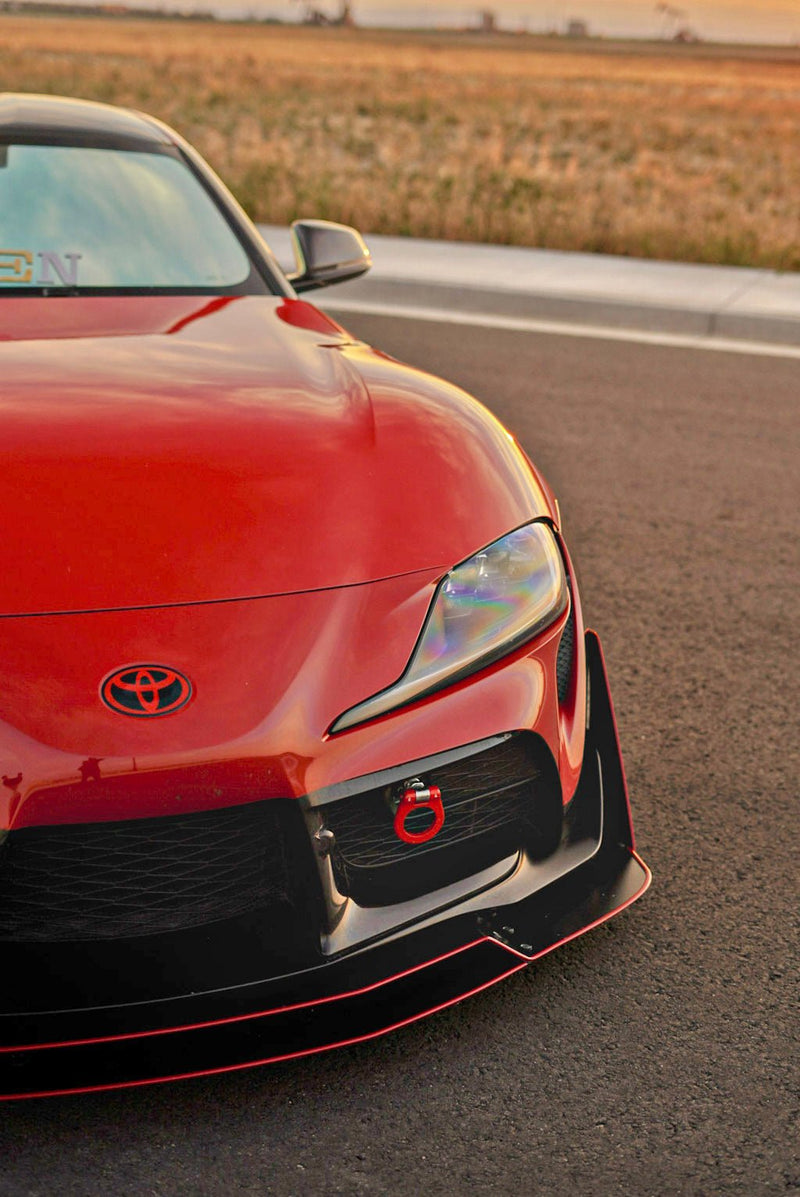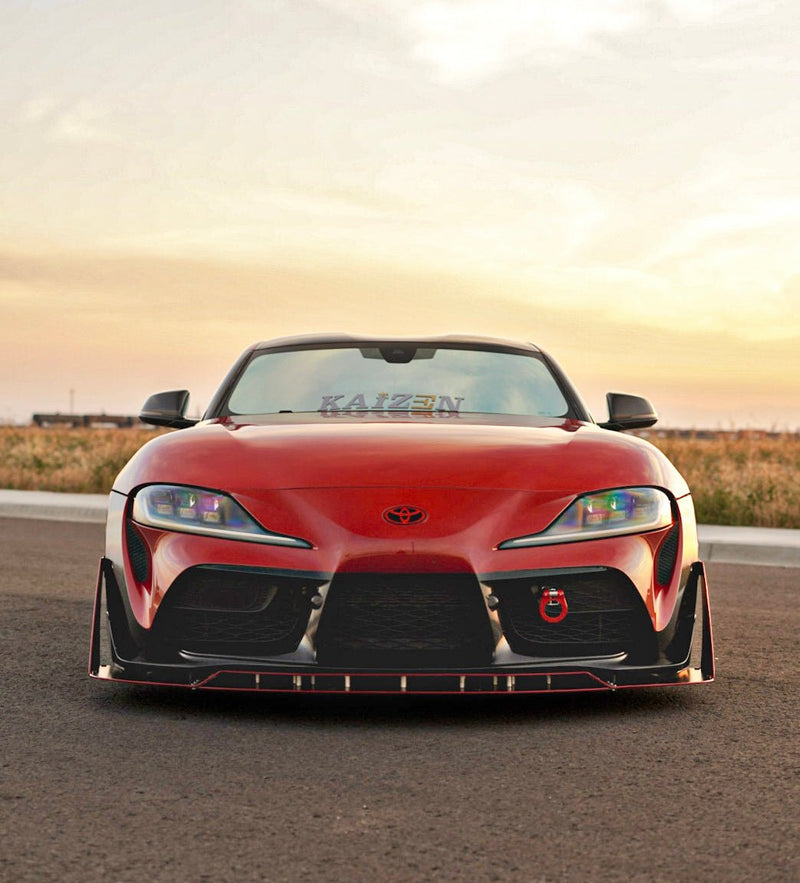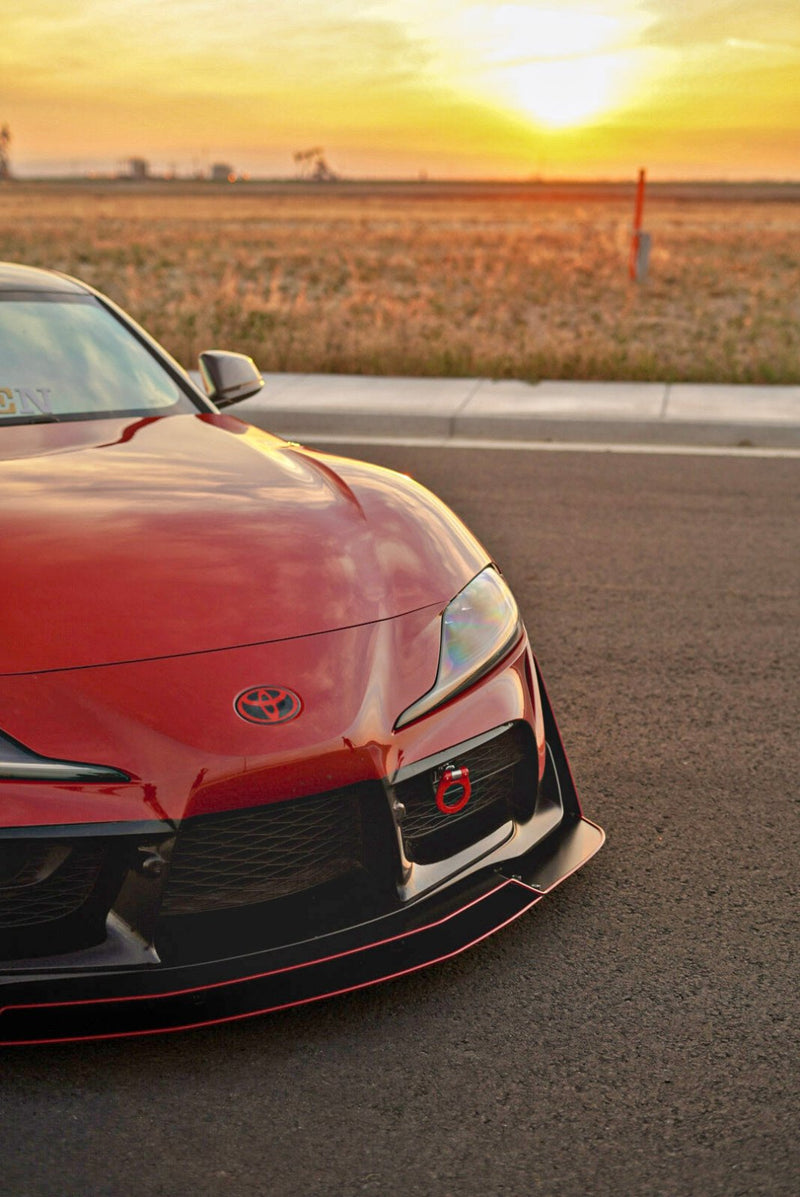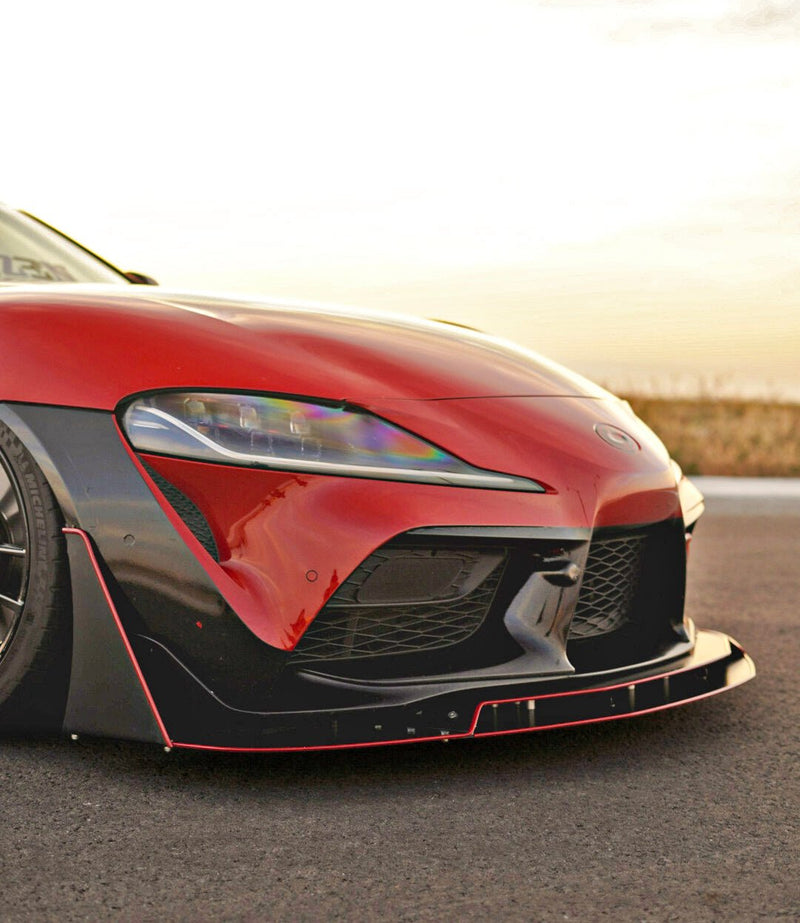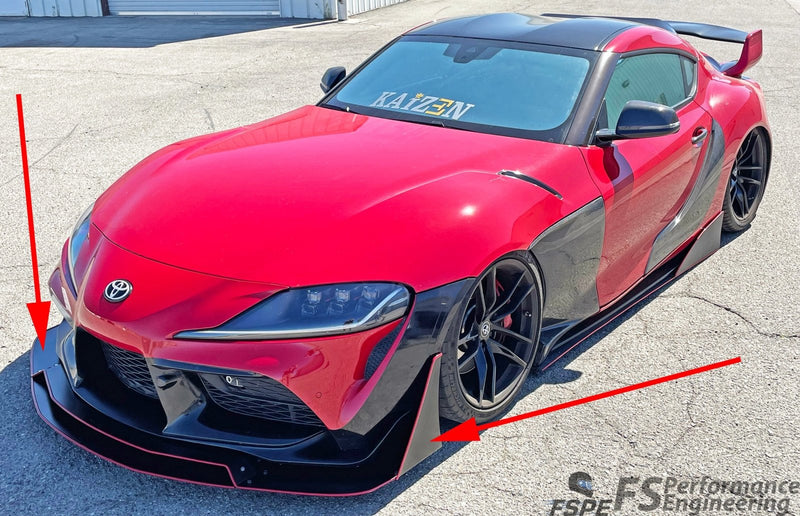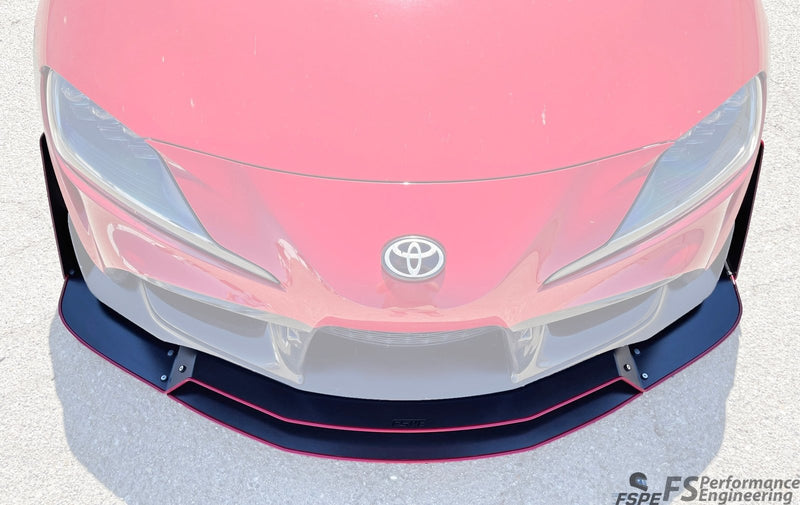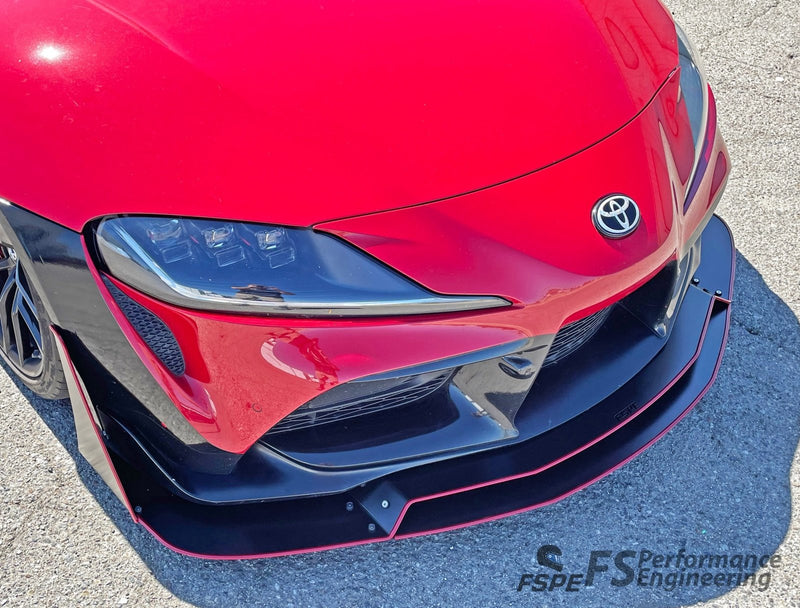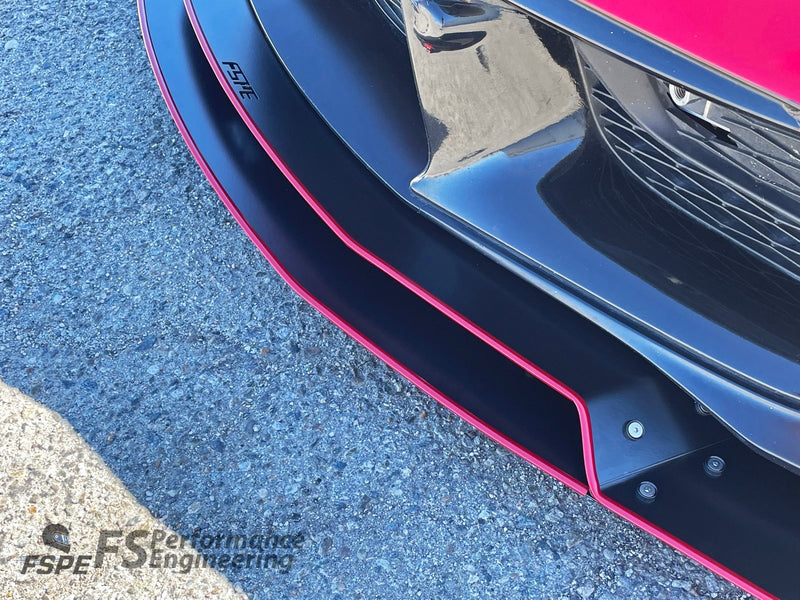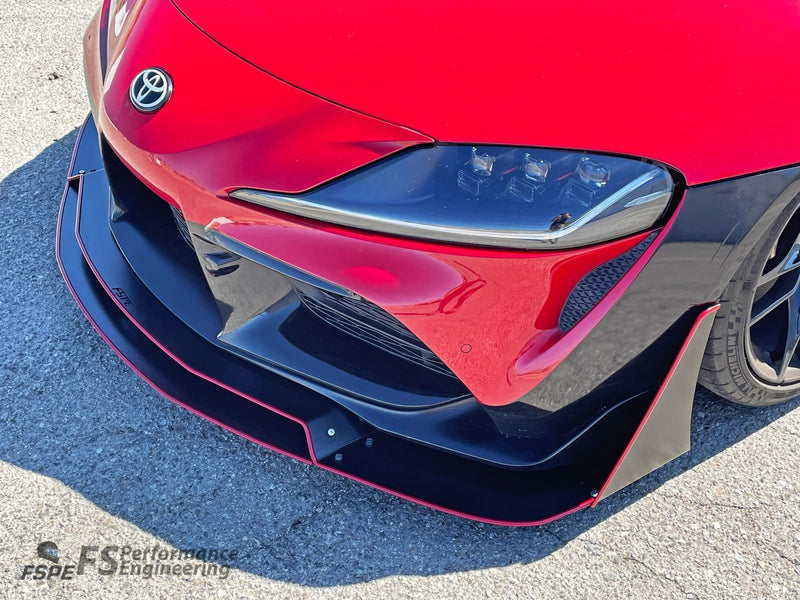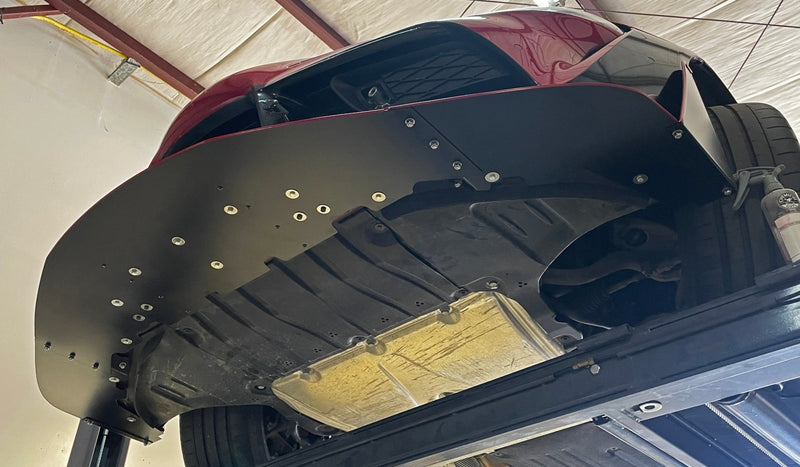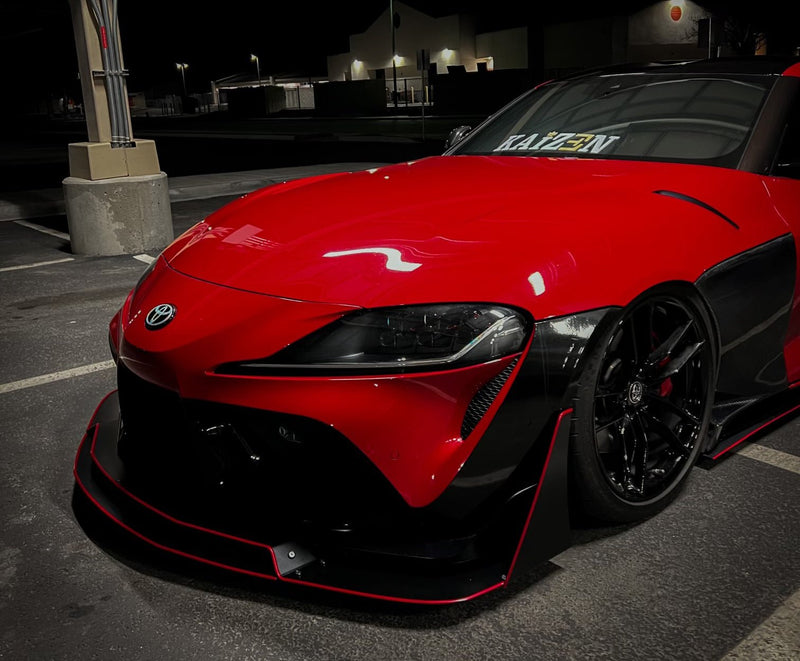 Toyota Supra (A90/A91) CHASSIS MOUNTED Front Splitter V3
Fitment: 2020-2022 (will not fit Supra Carbon Fiber Edition)
Perfect fitment. Chassis Mounted. Engineered to allow OEM skid plate removal. 
This splitter comes with SIX (6) pieces; and is an absolutely monster. 
Available Finish/Materials

0.08" Solid 5052 Aluminum (3 piece) - Powder Coated Semi-Gloss Black, CNC Precision Cut
Perks
Made in the

 

USA 
Mounting Hardware SUPPLIED

Installation Instructions PROVIDED
Splitter Rods 10.25-12" & Edge Guard OPTIONAL
End Plates INCLUDED
Notes
Edge guard is a rubber trim that mounts with a pre-applied 3M Backing

Combines the V1 & V2 splitter, and adds unique endplates that mount to OEM holes in the fender well.

Sits 4.625" forward from the front of the car - ideal for meeting track requirements

0.08" Solid 5052 Aluminum is very durable - our classic thickness choice. It allows for this 6 piece design.
Helpful Links
"Instructions were very easy to understand and follow. I absolutely love the quality of the splitter." - Minhjy, WA