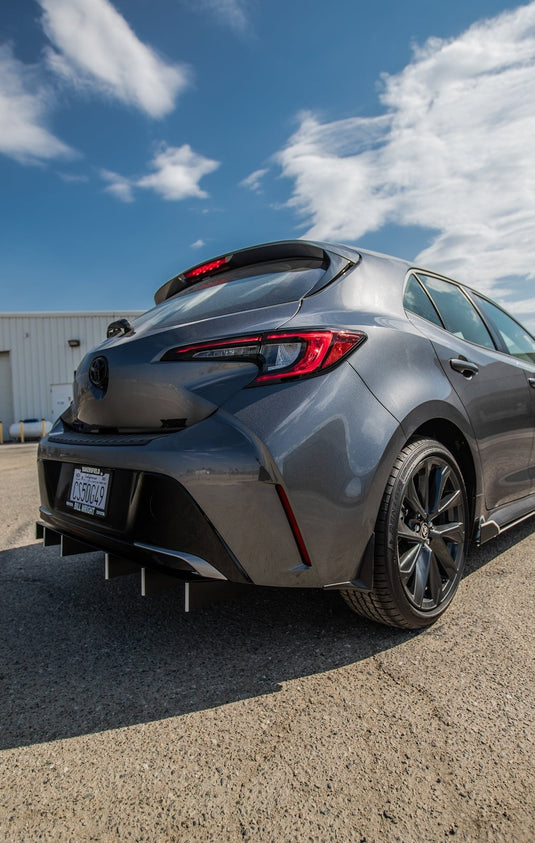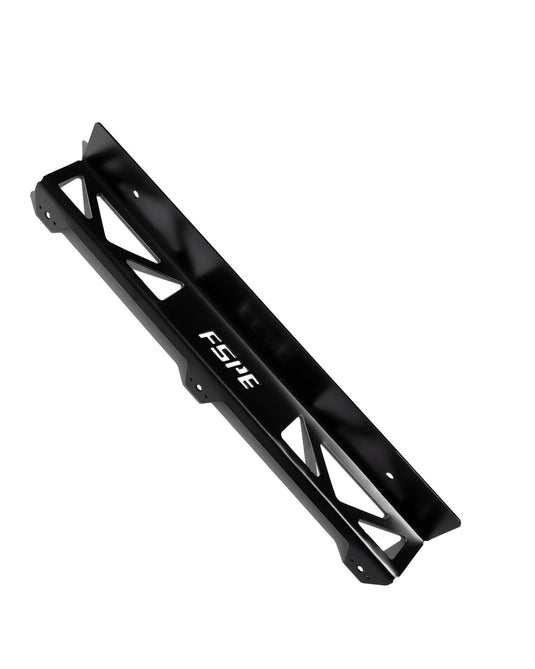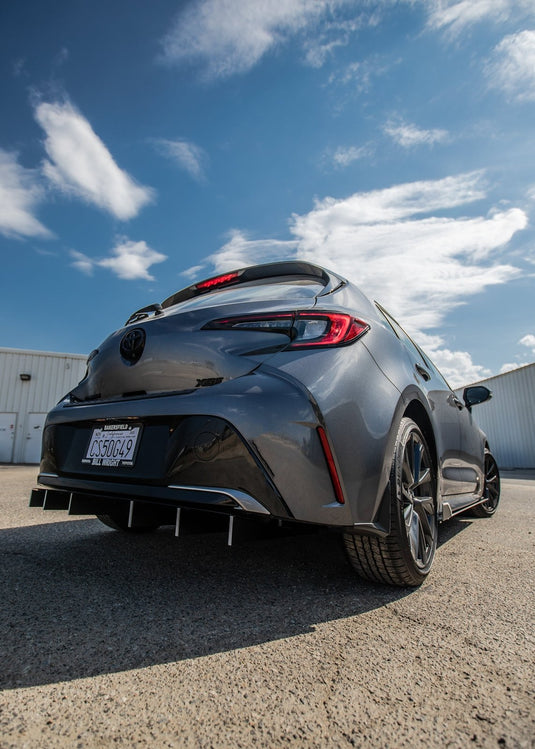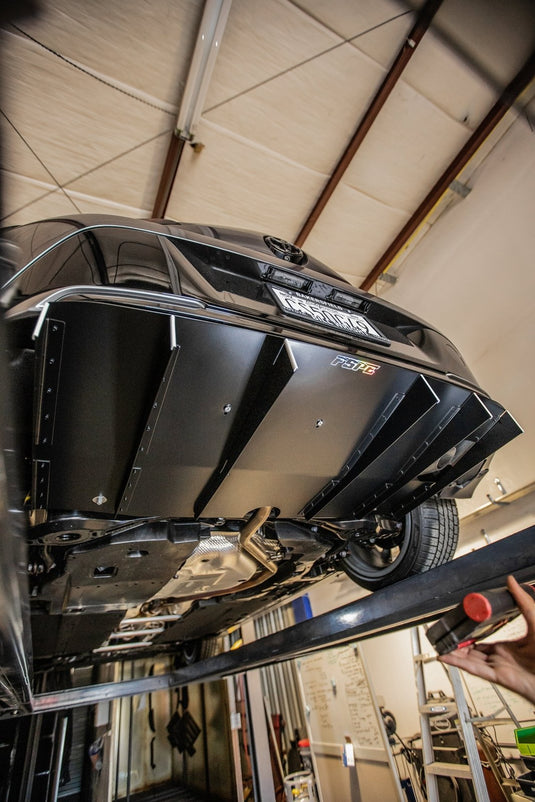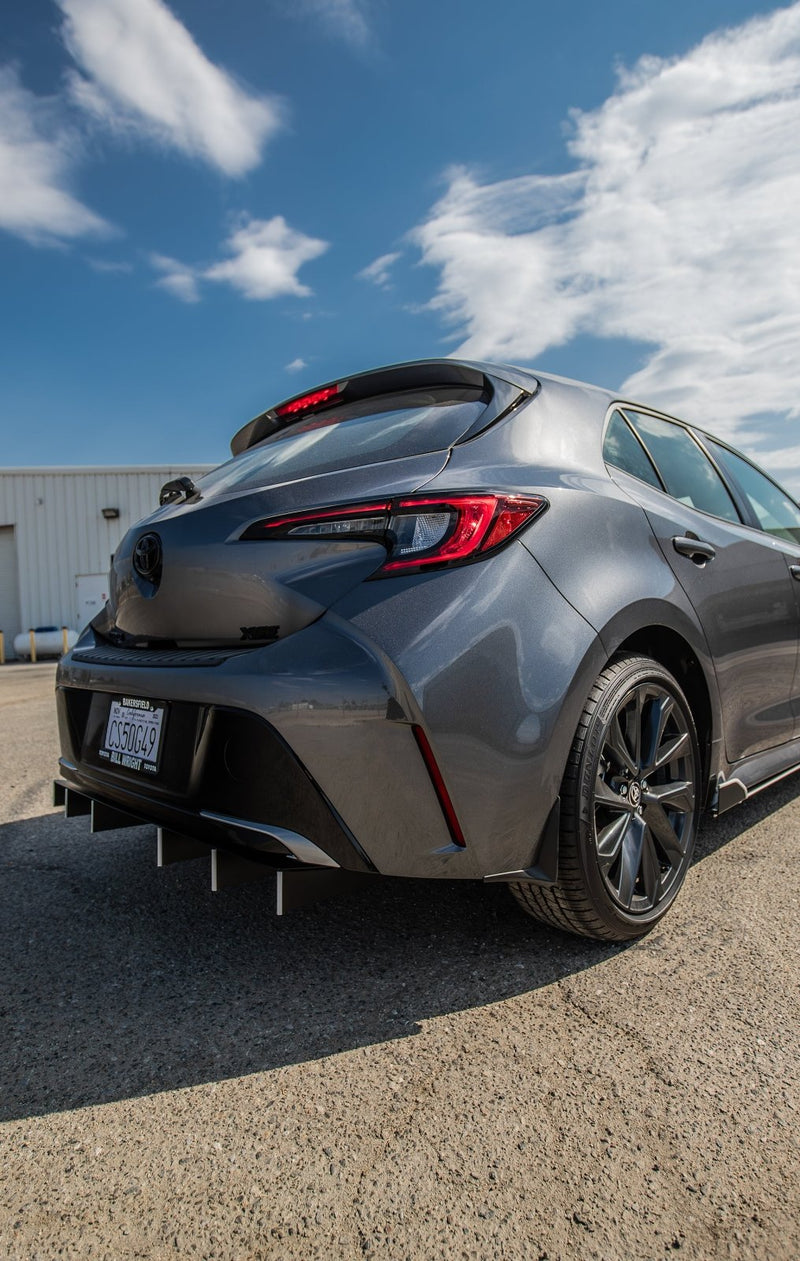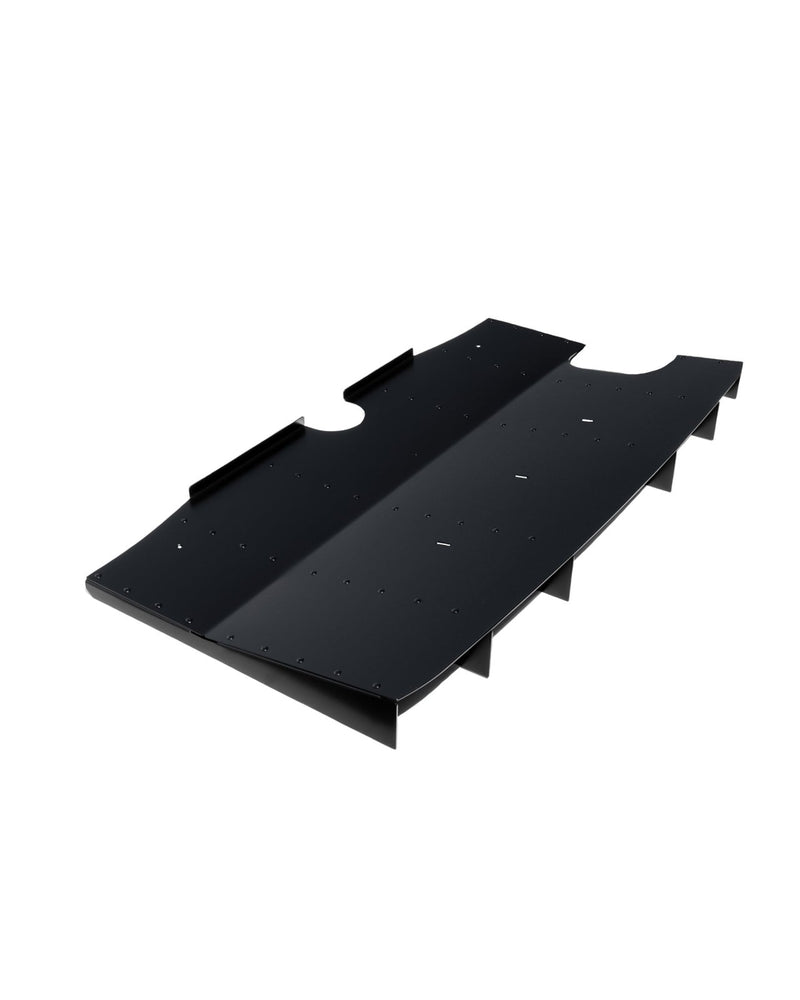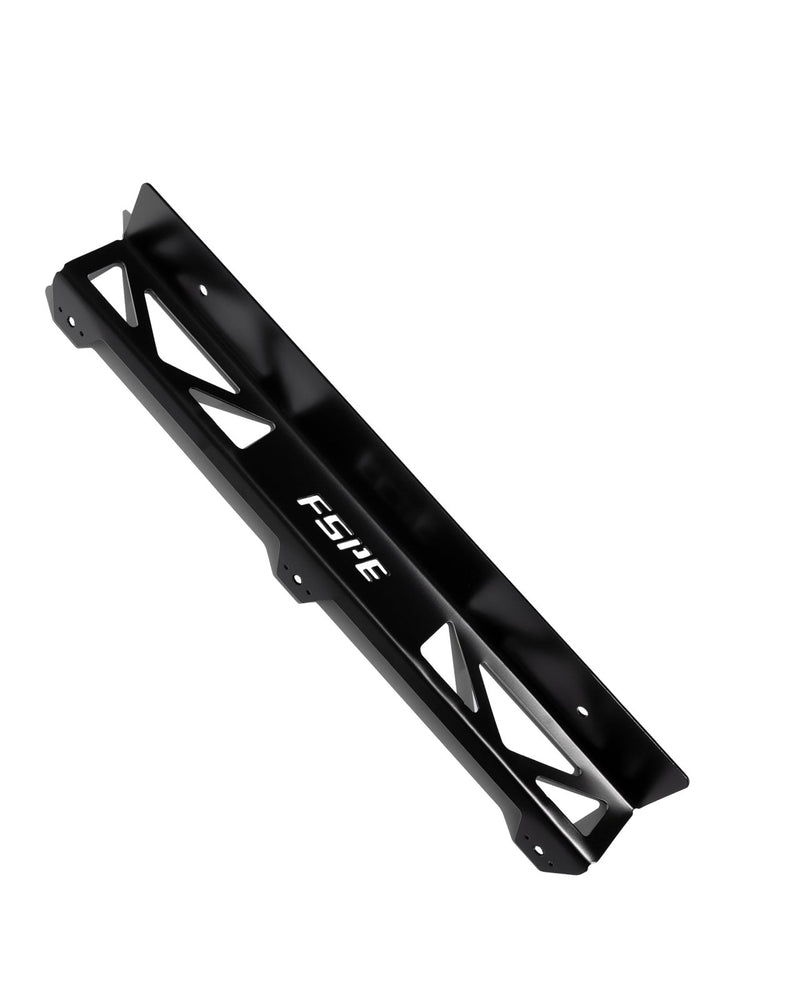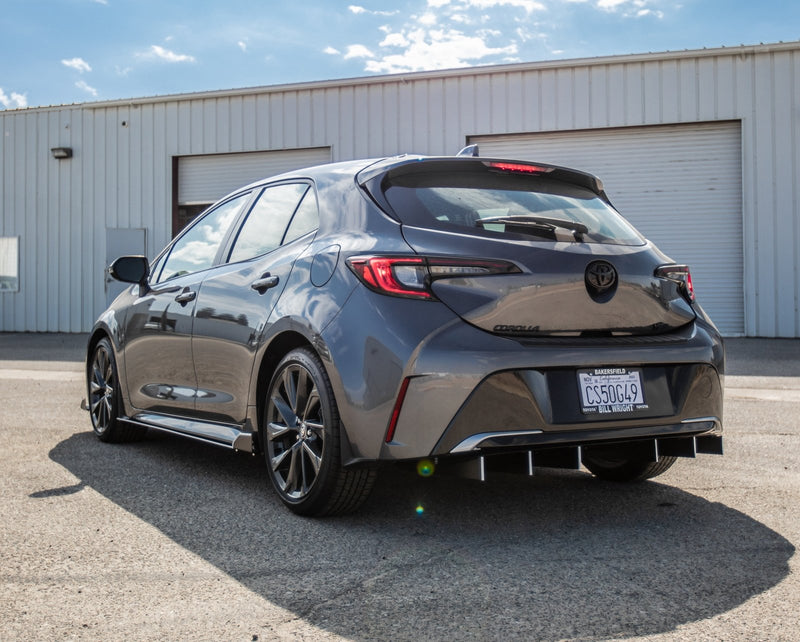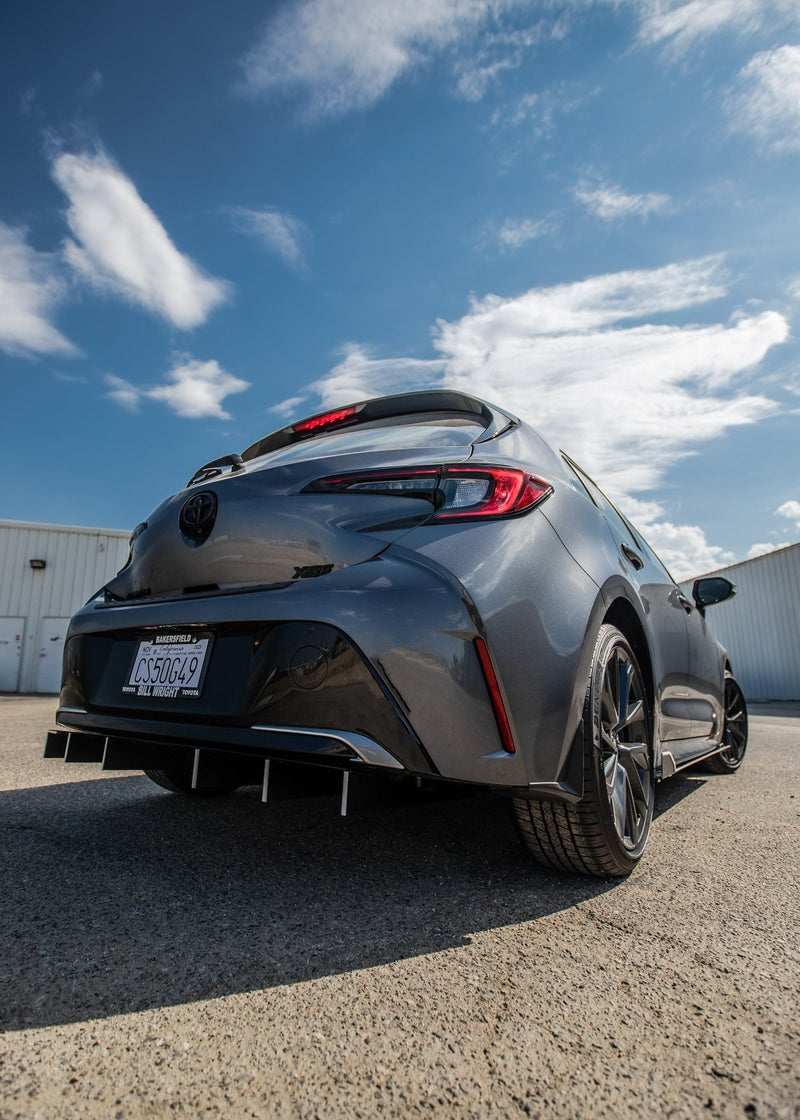 TOYOTA COROLLA HATCHBACK REAR DIFFUSER V1
Fitment: 2019-2023 Hatchback SE or XSE
Does not fit: Sedan, or Aftermarket Exhausts (see notes below)
Mounts to your Corolla's frame with zero drilling & extends under the vehicle 2 feet. Incorporates the OEM exhaust like butter.
AVAILABLE FINISH/MATERIALS
Semi-Gloss Black 5052 Aluminum -

 

Powder Coated, CNC Precision Cut
PERKS
Designed & crafted in the USA 
Installation instructions are included.

Mounts underneath the OEM exhaust. 
Choose between subtle or aggressive fins.
NOTES
Currently ONLY fits the factory OEM exhaust.  Will NOT fit aftermarket exhausts. 
Edge trim is a protective rubber with a 3M backing that mounts to the edges of your diffuser - mainly used here for aesthetics.
HELPFUL LINKS