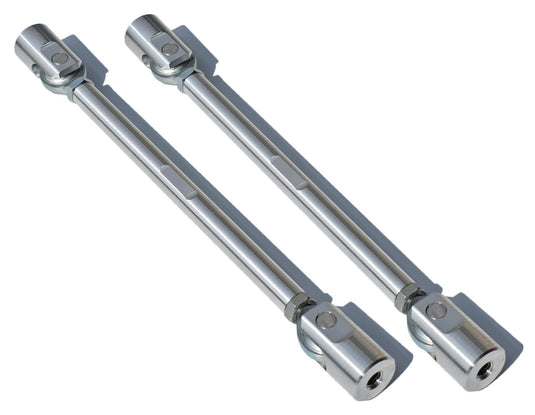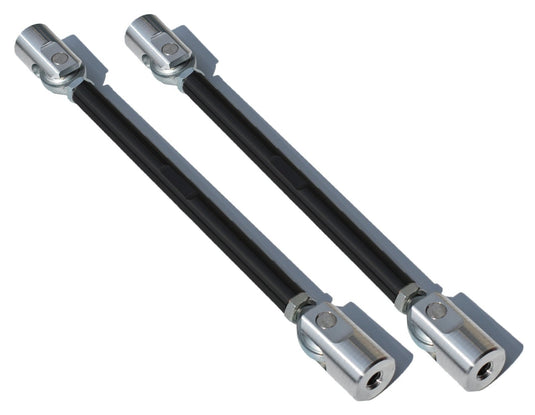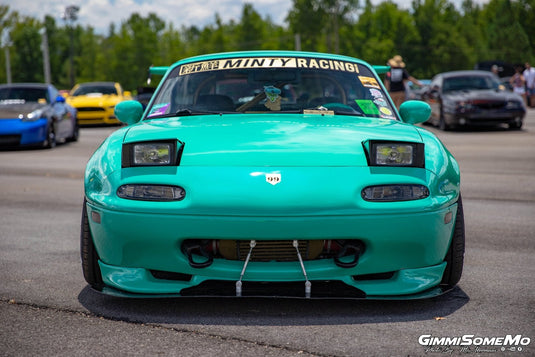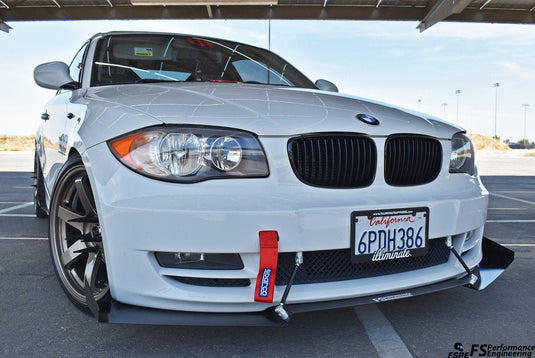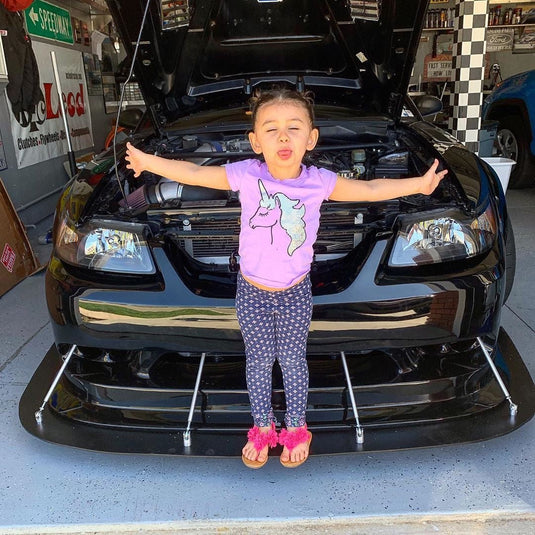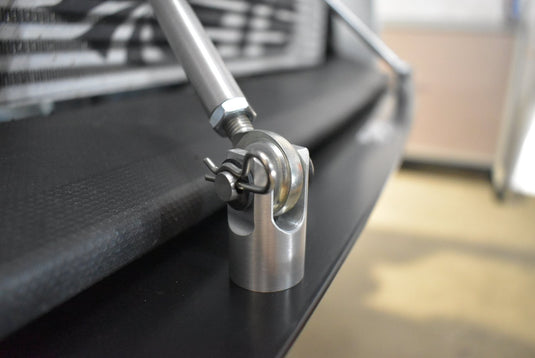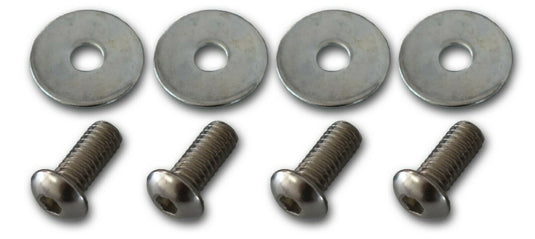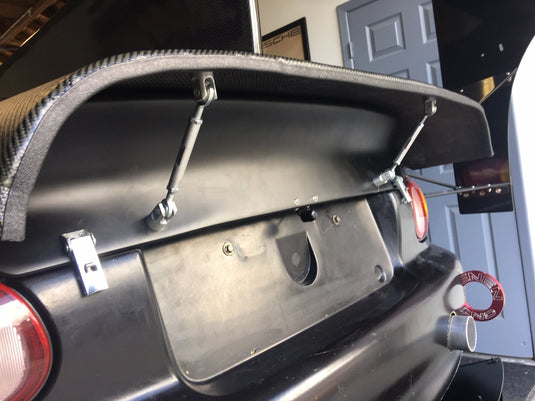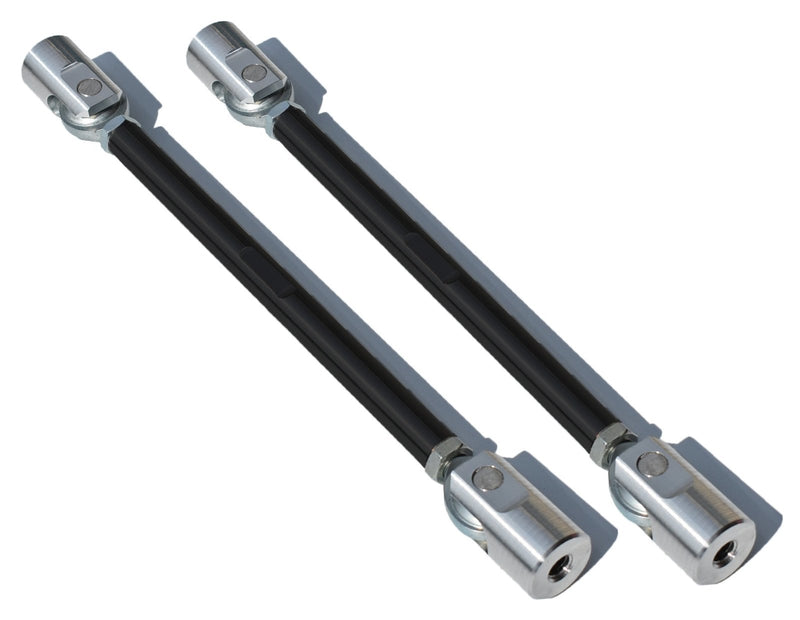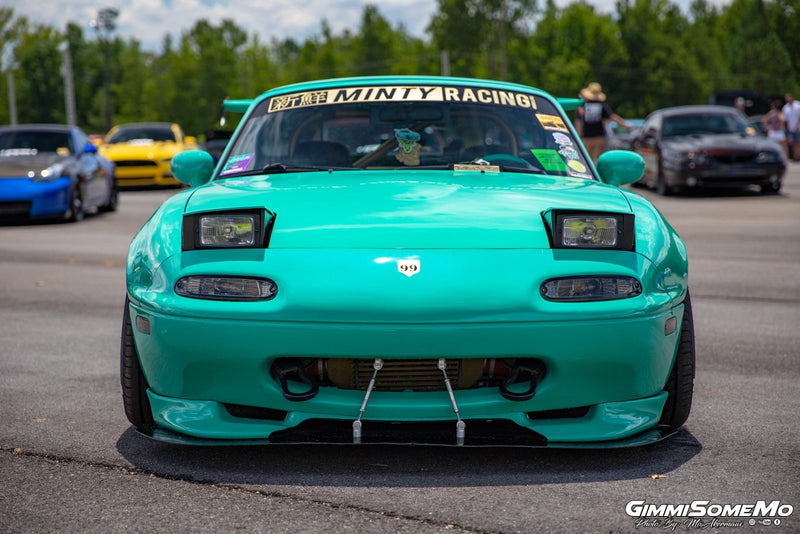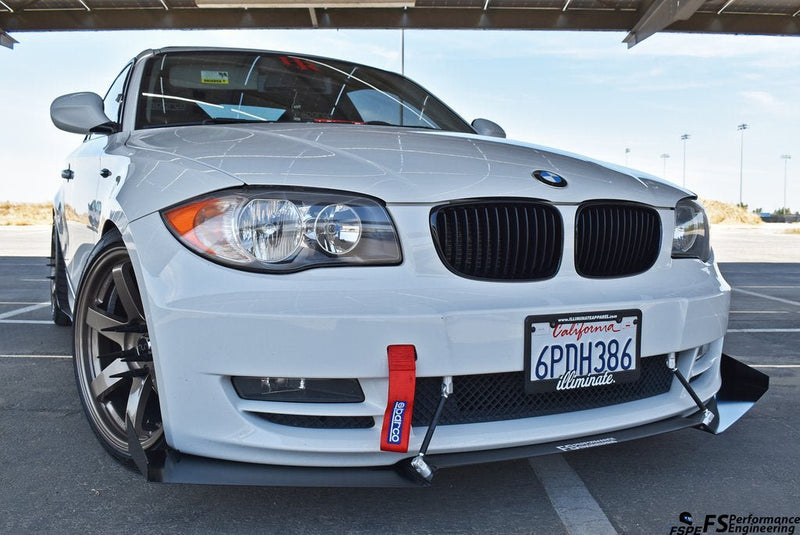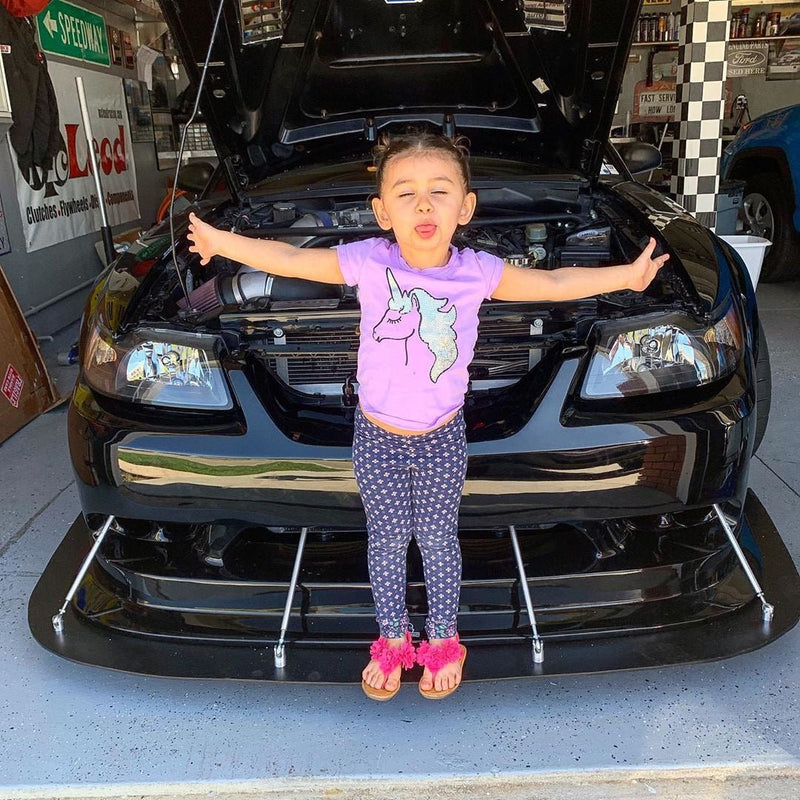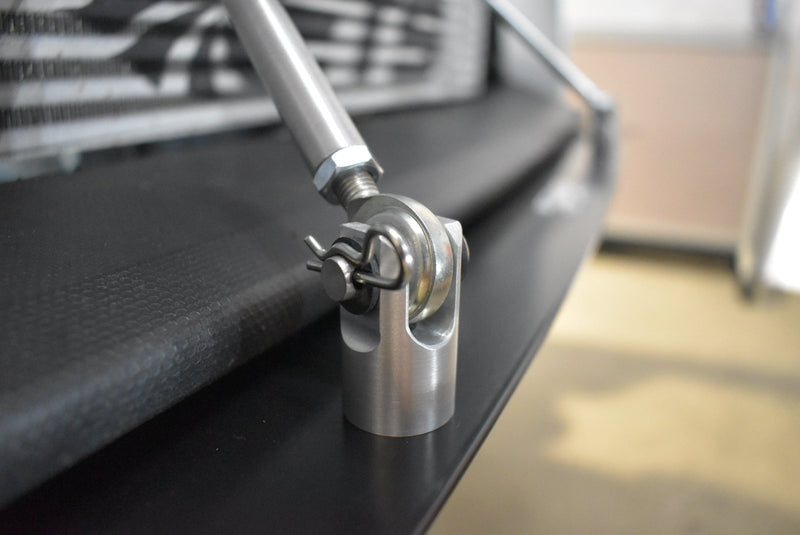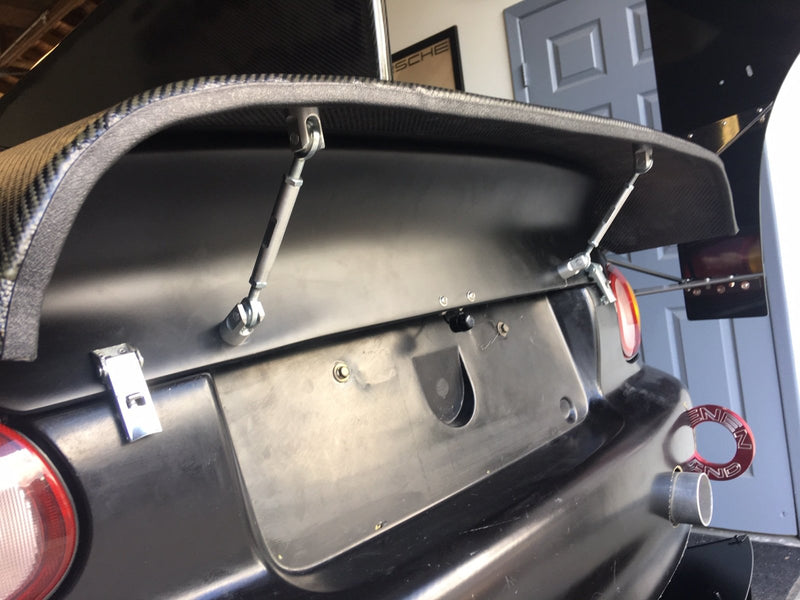 NEED A LONGER LENGTH? TRY OUR CARBON FIBER RODS HERE!
SHIPPING
STANDARD RODS SHIP IN 1-2 BUSINESS DAYS!!!
QUICK RELEASE RODS SHIP IN 1-3 BUSINESS DAYS!!!
BLIND HOLE RODS SHIP IN 1-3 BUSINESS DAYS!!!
FS PERFORMANCE ENGINEERING SUPPORT RODS
Some of the highest quality & most thought out support rods on the market. Made in-house on our CNC mill and lathe these rods stand out.
WHY WE CONSIDER OUR RODS THE BEST
Aircraft Grade 6061-T6 Billet Aluminum Crafted
1.75" of Adjustability - Reverse Threaded
Premium Stainless Steel Hardware Supplied w/ ALL Kits
Flat Spots Built in to the Rod Barrel (7/16") AND End Pieces (3/4") for Ease of Tightening
SHIPPED FREE TO 50 US STATES
Made in the USA 
QUICK RELEASE ADD-ON
Stainless steel removable clevis pin & hairpin
Rubber washers for cushion
Provides

easier

install &

quick

heim joint/barrel removable
BLIND HOLE ADD-ON
Countersunk hole added to quick release end for threading into blind hole.

Designed for 1/4"-20 bolt | thread (M6 can be used).
A blind hole is one that cannot be accessed from the backside but has threads for a bolt. 
Still can be used as a normal quick release. 

1/4"-20 x 1.25" Countersunk bolts included.
CARE FOR YOUR RODS
Just like any other part of your car, take care and show your rods some love. These rods are meant for race cars so daily driving will take a toll on them. 
The rotational heim joints are prone to weathering. Salty rods will give the rods surface rust. We recommend ceramic coating the joints. 
Assure the threads on the heim joints are periodically cleaned. Once cleaned apply anti-sieze to the threads to prevent binding between the joint and barrel.
PART NUMBER BREAKDOWN

Splitter Rods Acronym: FSPESR
Length: -SH, -ME, -LO, -XL
Color: -Silver, -Black, -Blue, -Red
End Type: - ST, -QR, -BH
For example: 6.75-8.5", Silver, Standard 1 end, Quick Release 1 end = FSPESR-SH-Silver-ST-QR