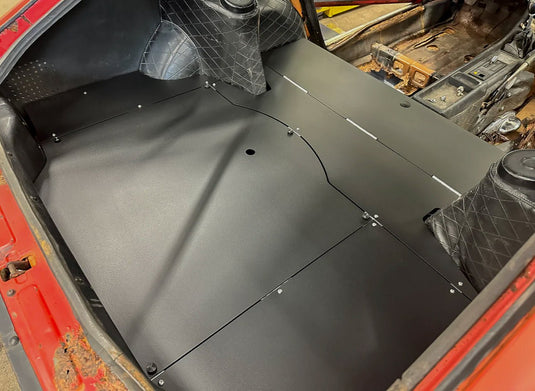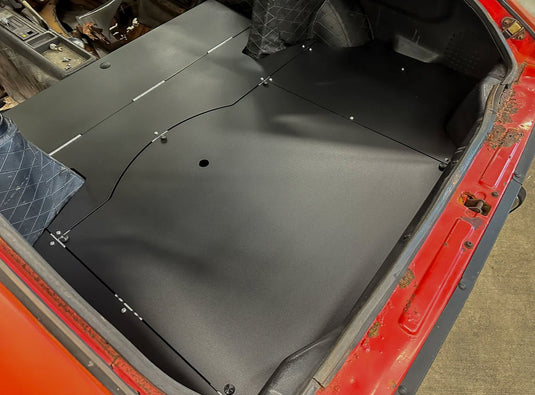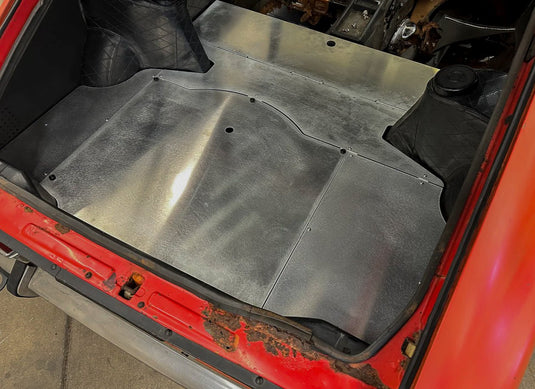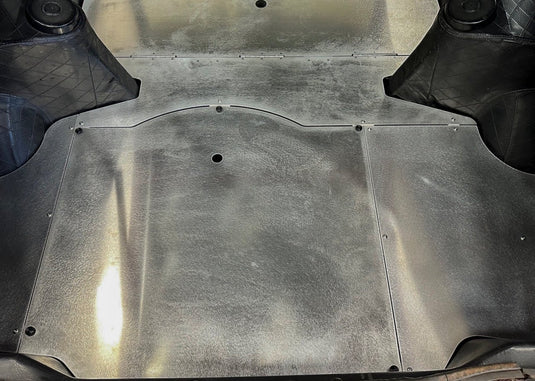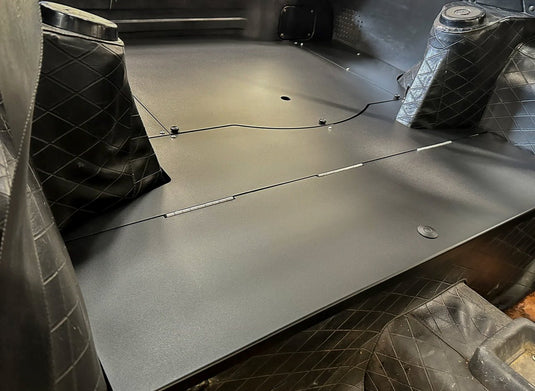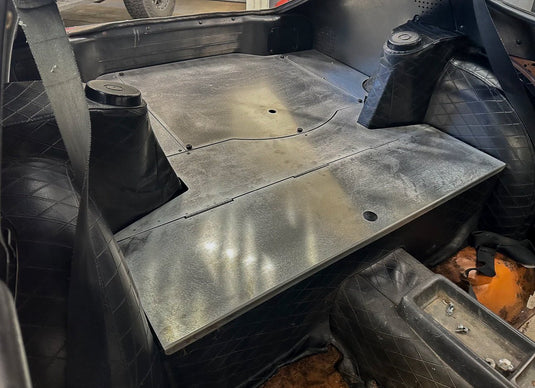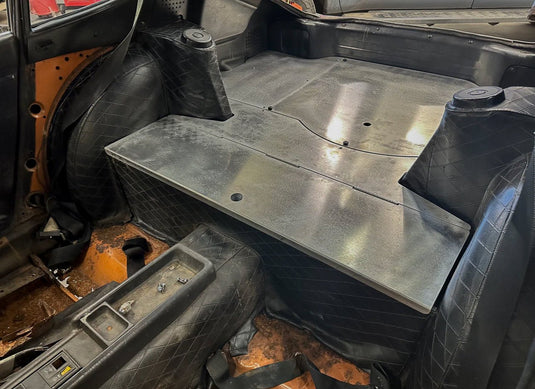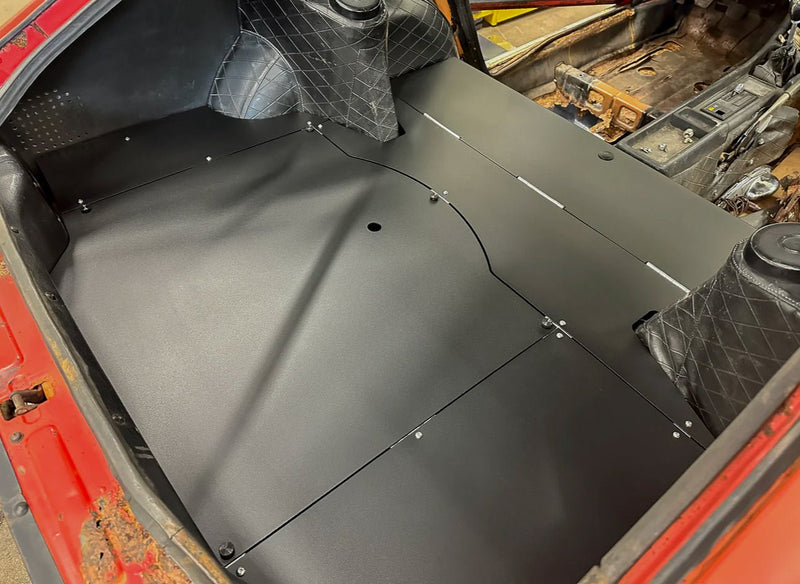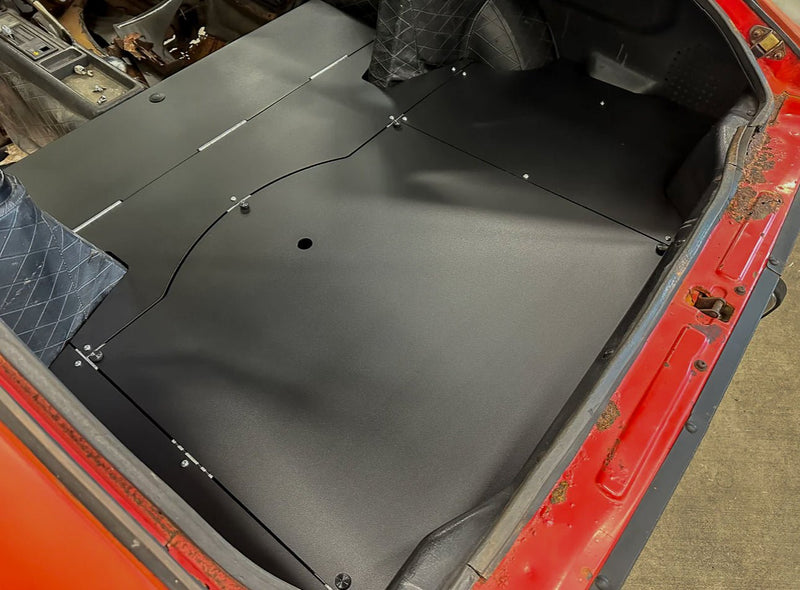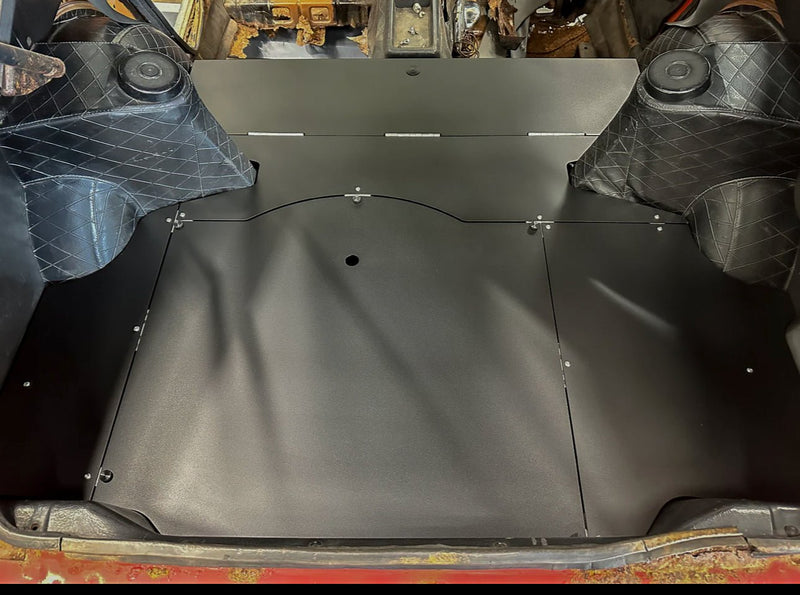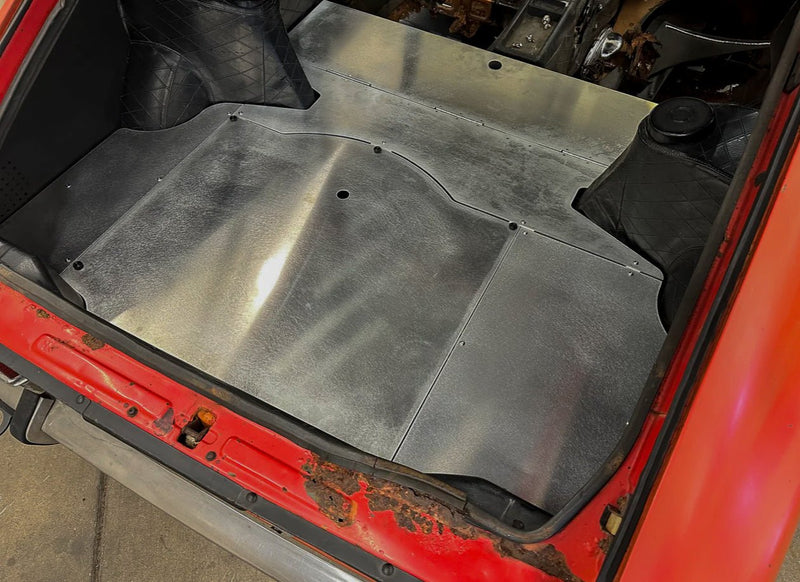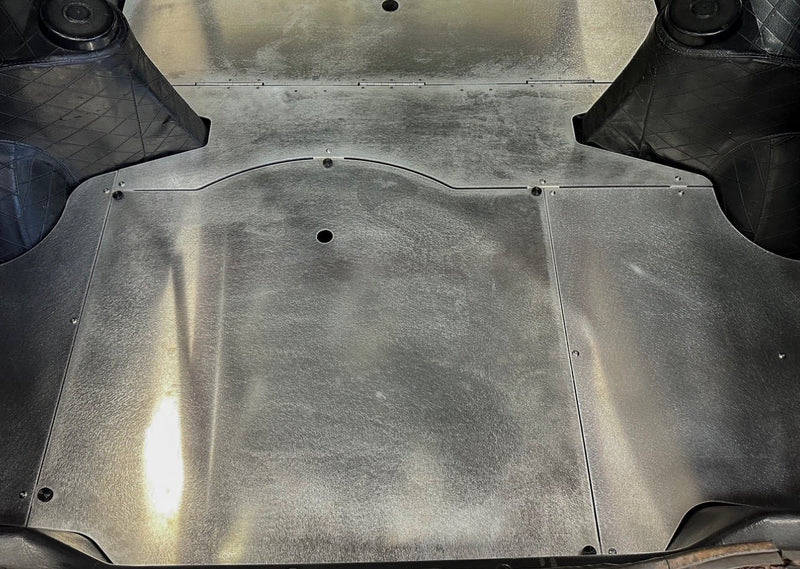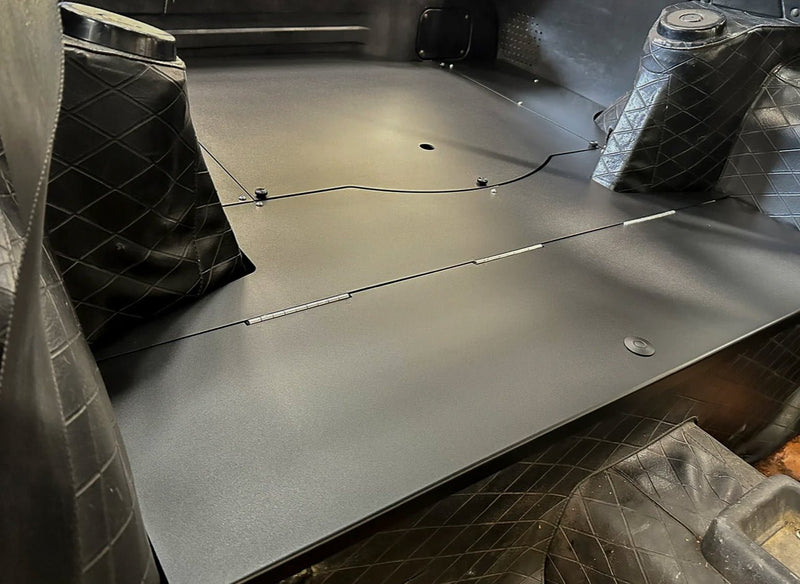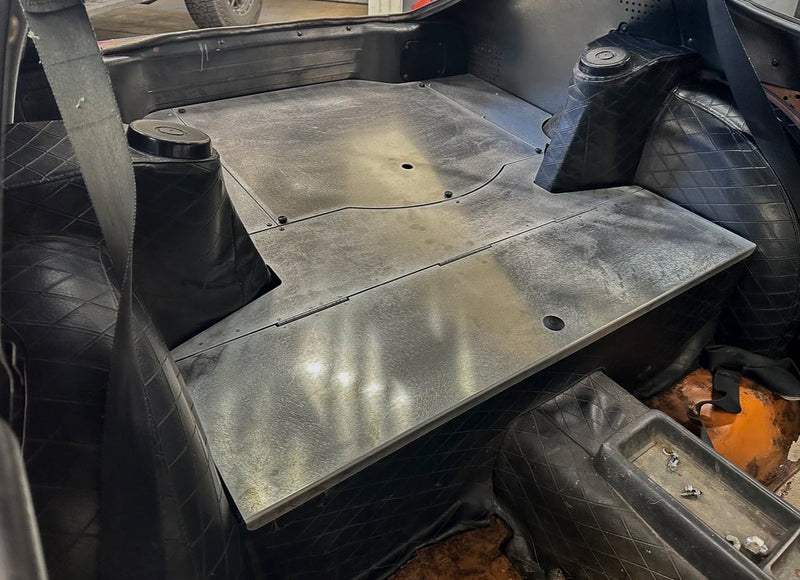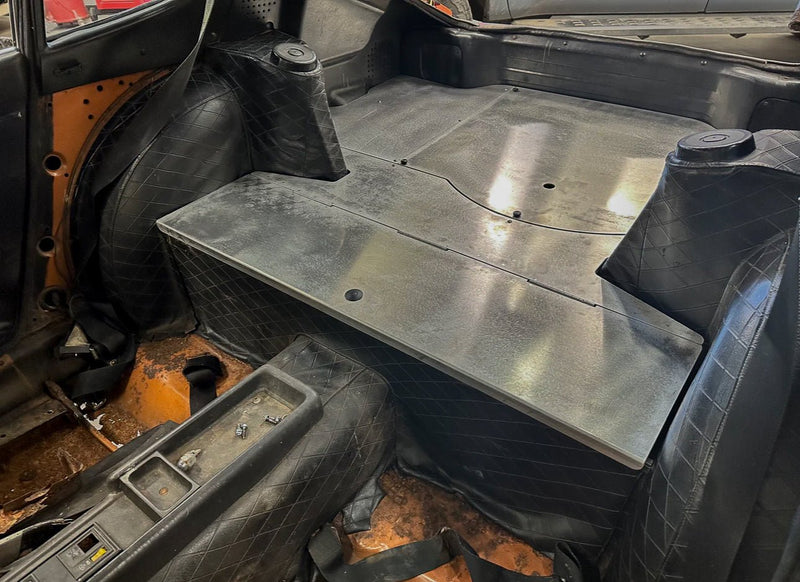 DATSUN 240Z SPARE TIRE COMPARTMENT LID
Fitment: 1970-73 240Z
Does not fit: 1974-76 (see notes)
We've teamed up with Skillard to offer this one of a kind 240Z spare tire compartment lid. It replaces the OEM cardboard spare tire cover and rear deck carpet.
AVAILABLE FINISH / MATERIALS

Raw Aluminum
Black Powder Coated Aluminum
PERKS
Made from .090" aluminum, this kit comes in five (5) pieces. It mounts using (14) formed brackets, along with hinges, a quick-release latch, thumb screws, rivnuts and machine screws - which are all provided in the kit. Please review our installation video, below.
NOTES
When selecting the black powder coated option, please note that the hinges and the brackets will not be powder coated, they will be a tumbled aluminum finish.

We get asked if this will fit the 1974-76 S30's - the simple answer is no. This is because the plastic side panels are different shapes. However, if you desired to modify the edge profile of the rear panels it is feasible that you can make this work for your 1974-76 Z.
HELPFUL LINKS
INSTALLATION (let video load)