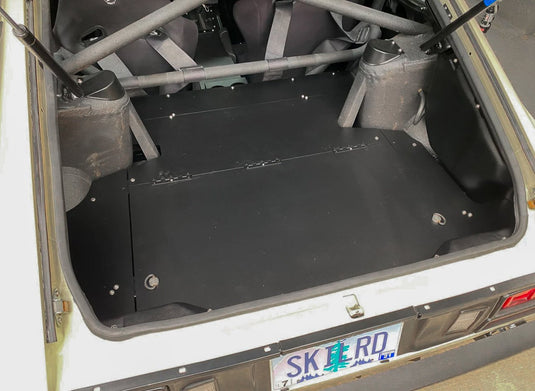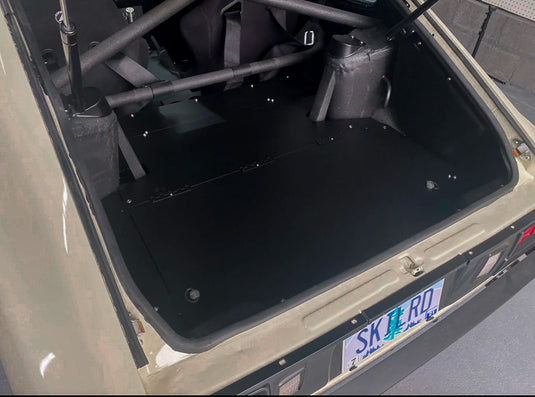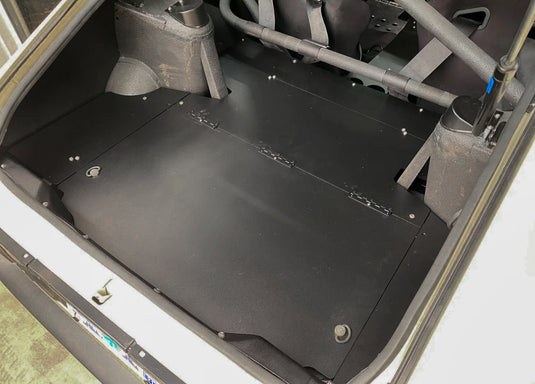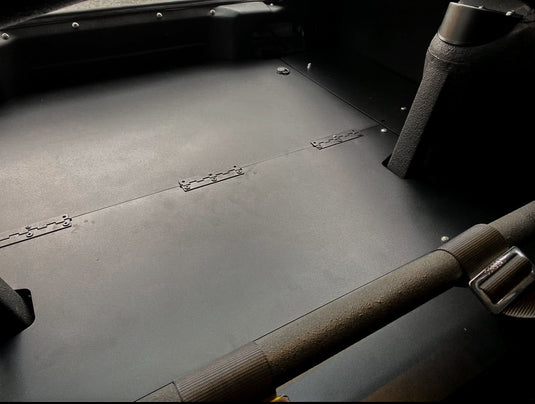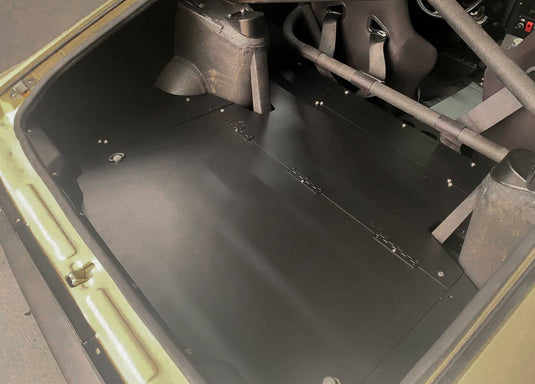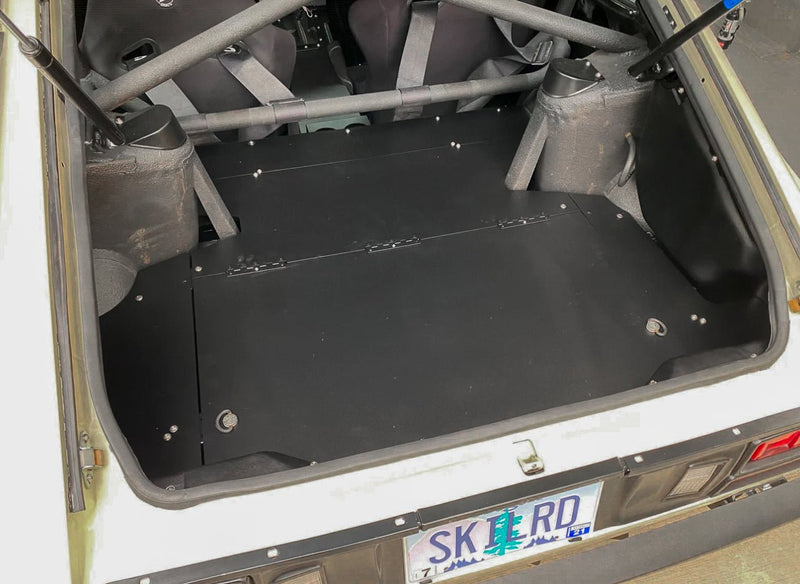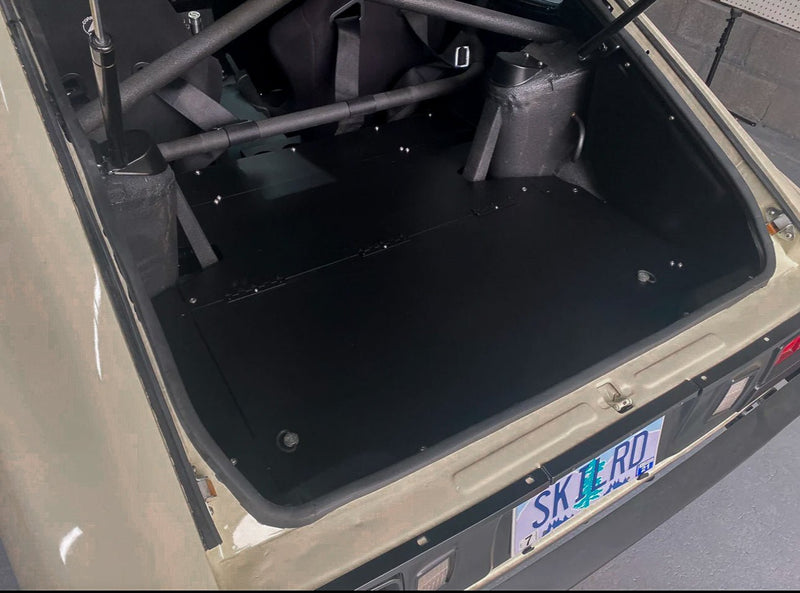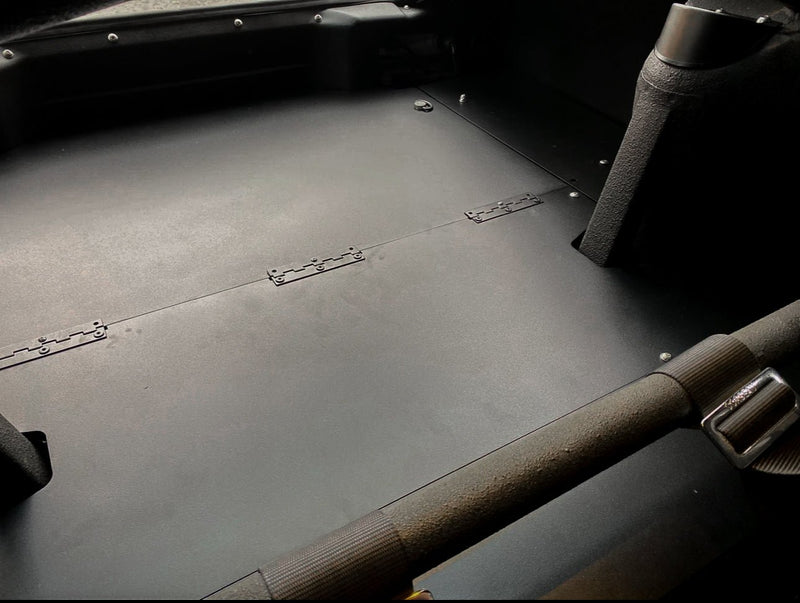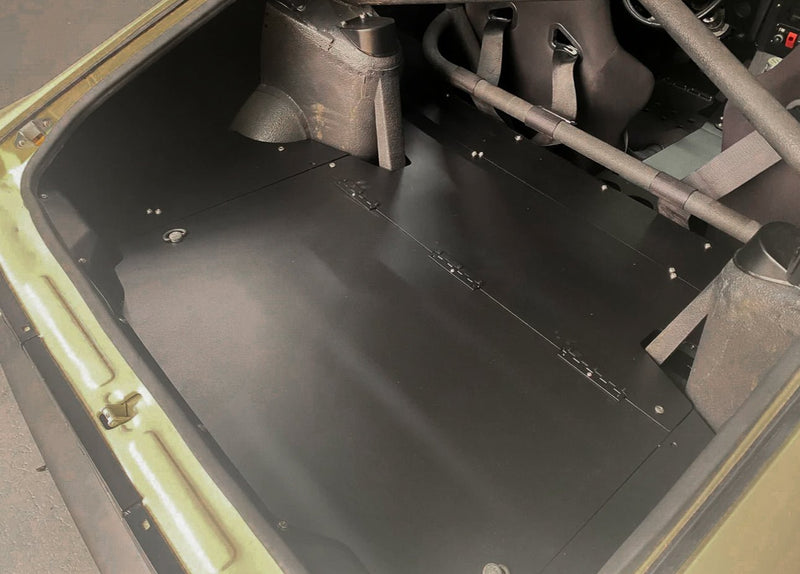 DATSUN 280Z SPARE TIRE COMPARTMENT LID
Fitment: Late 1977-78 280Z
Does not fit: Early Model 1977 280Z, or Early S30's (see notes below)
We've teamed up with Skillard to offer this one of a kind spare tire compartment. It replaces the OEM cardboard version with a lighter, better looking piece that is much more durable. 
AVAILABLE FINISH/MATERIALS
Raw Aluminum
Powder Coated Black Aluminum
PERKS
Made from 0.090" aluminum, this part comes in (4) pieces & mounts to the OEM points where the factory spare tire cover is used. 
NOTES
We get asked if this will fit the earlier S30's and the simple answer is no because the floor and mounting points are different in the earlier models. However, if you desired to create your own mounting points it is feasible that you can make this work for your 70-76 Z car. 


Your early 1977 may have a slightly different rear deck that angles up at the rear. We currently do not offer the compartment lid for the early '77. If yours is in the "angles up" category, and would still like to use our rear deck, we suggest sourcing the interior tail light plastic cover, OEM deck latches and rear mounting brackets from a later '77 or '78 280Z to make the rear interior mimic the later 280Z.
HELPFUL LINKS
INSTALLATION (let video load)