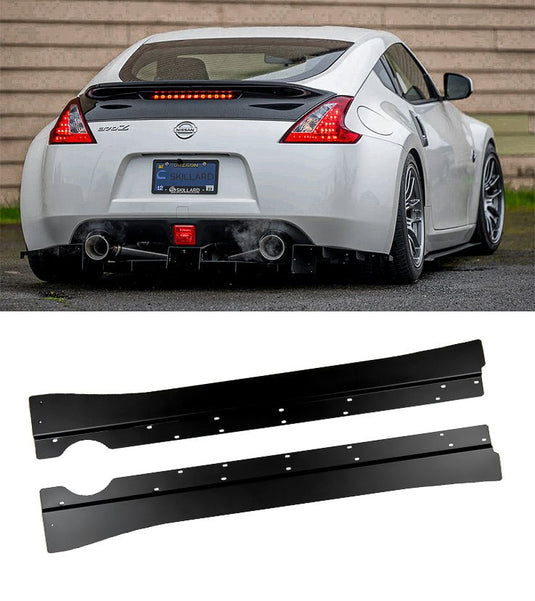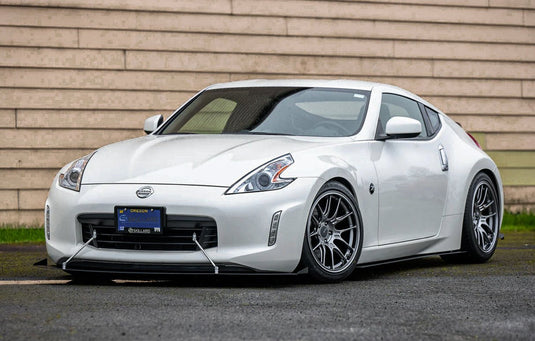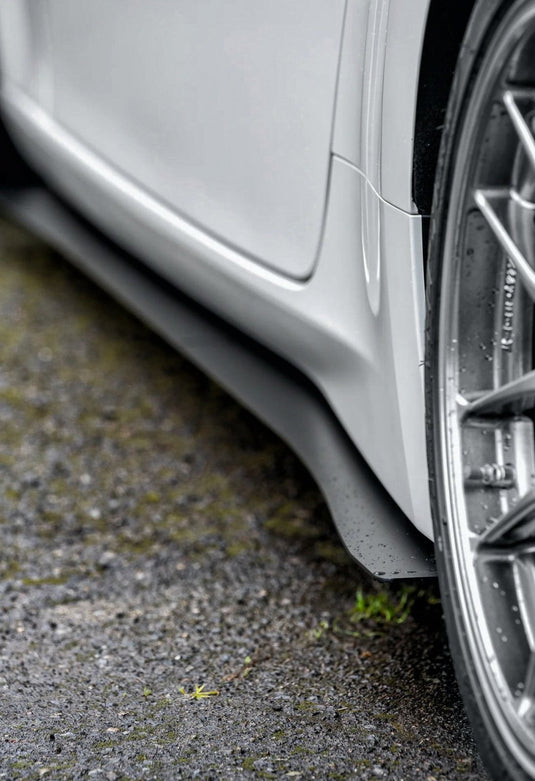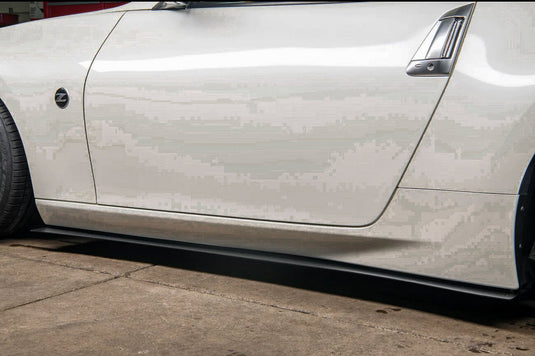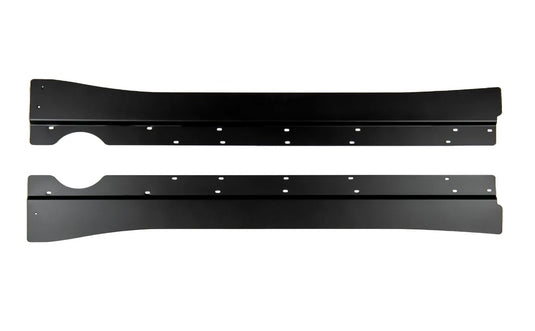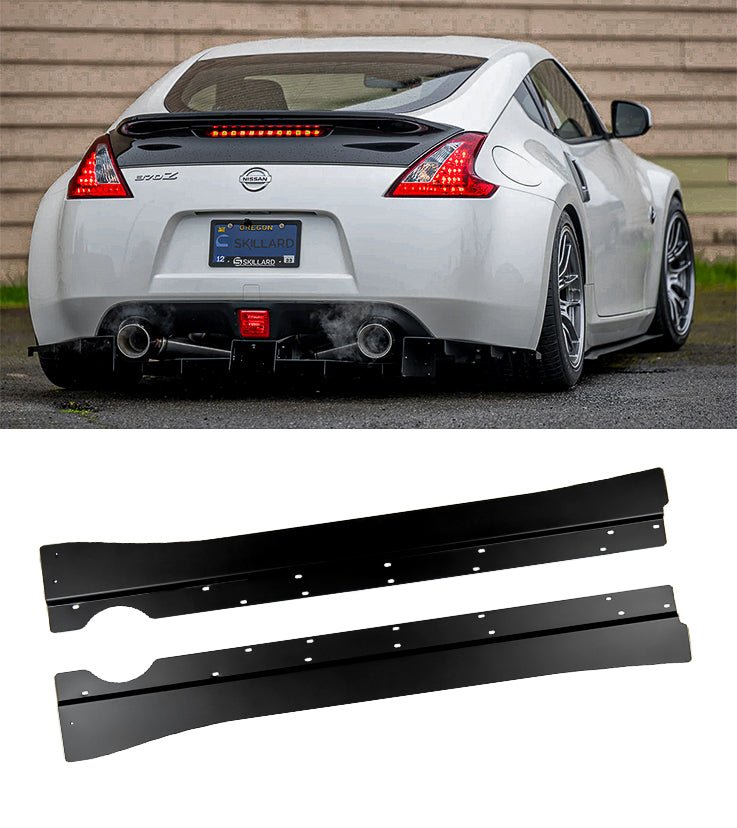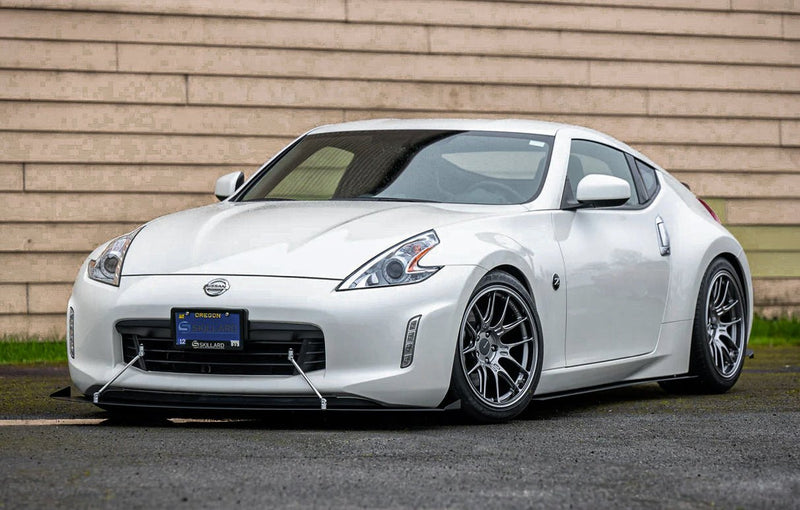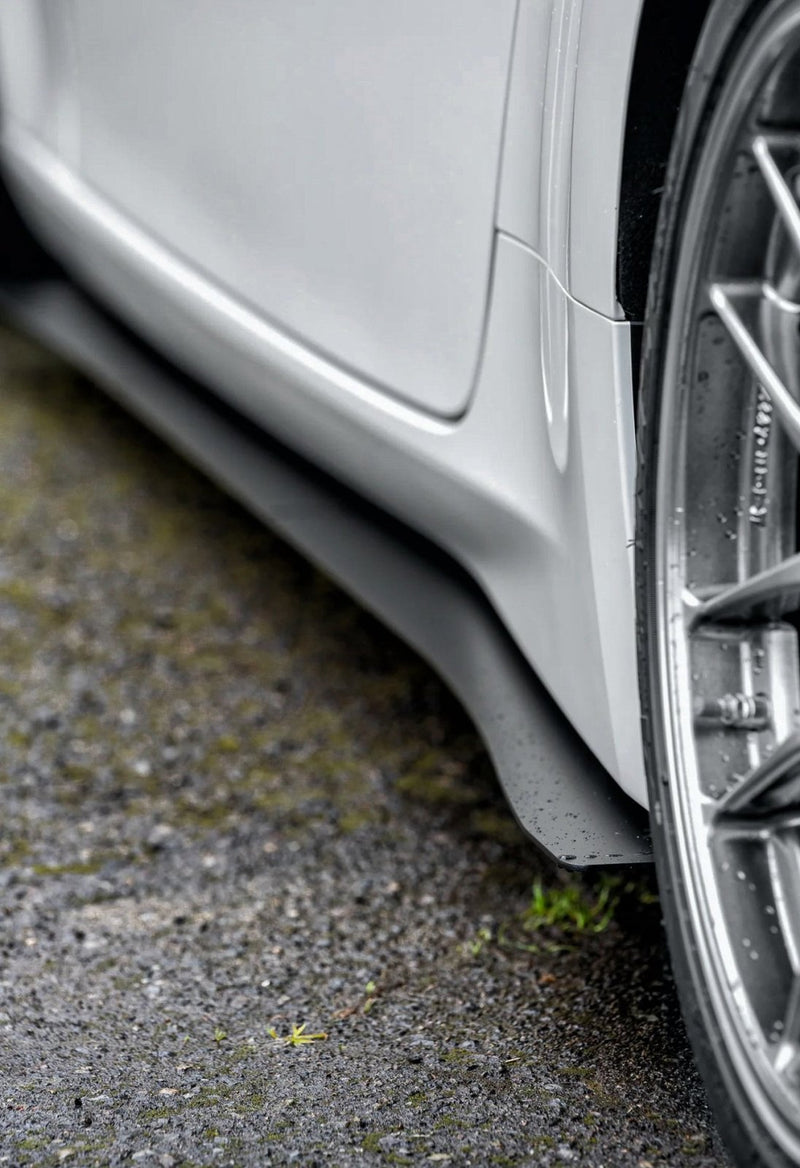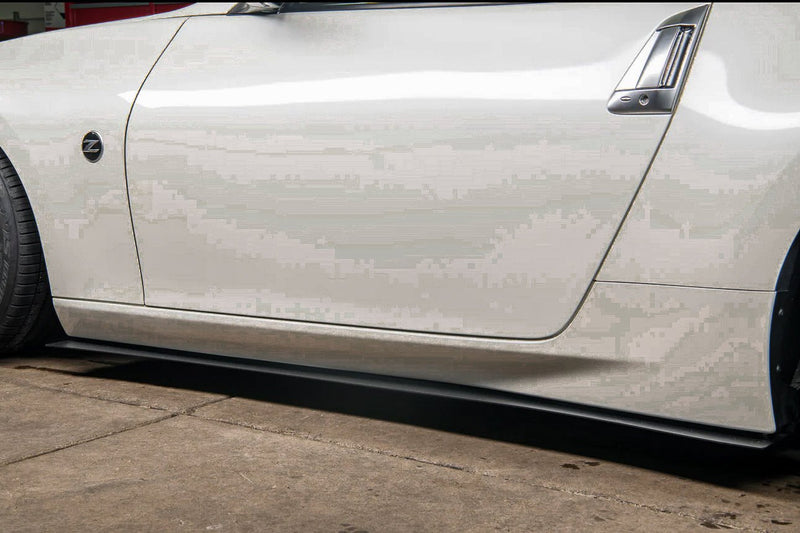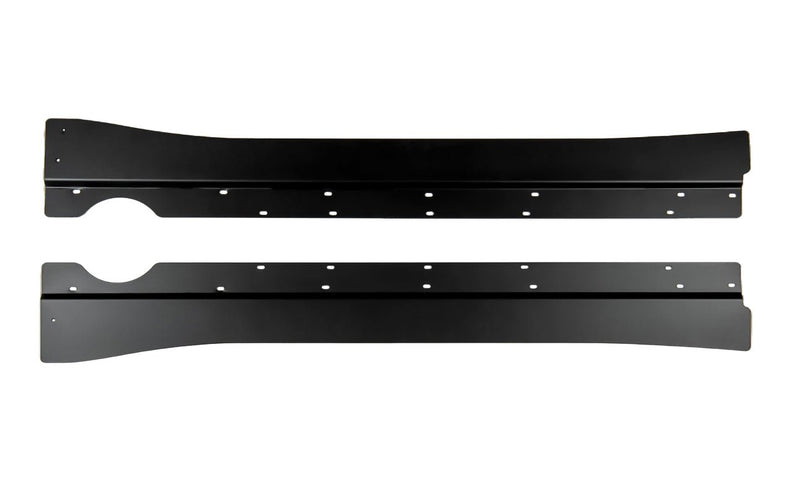 NISSAN 370Z SIDE SKIRT EXTENSIONS
Fitment: 2009-2020 (does not fit NISMO)
Enjoy chassis mounted side skirts that are CNC cut and formed by Skillard.
AVAILABLE FINISH / MATERIALS
Black Aluminum - Powder Coated, CNC Precision Cut
PERKS
Designed and crafted in the USA 
Mounting hardware is supplied.

Installation video is below.

Made from 1/8" thick aluminum & chassis mounted.
A formed offset in the center of the side skirt provides far more rigidity than a flat plate, and drops the side skirt 3/4" closer to the ground improving function & aesthetics.
INSTALLATION VIDEO (let It Load)