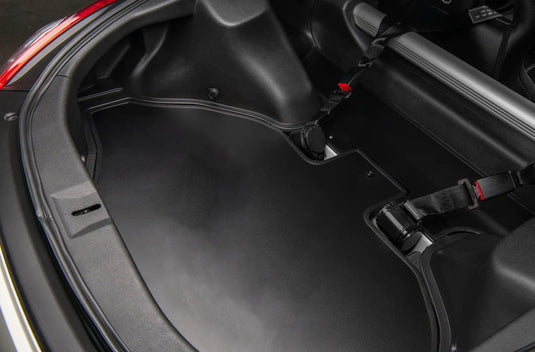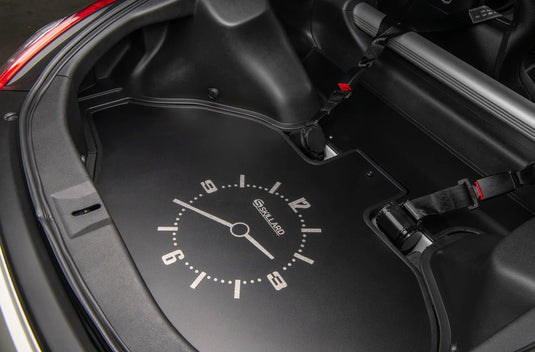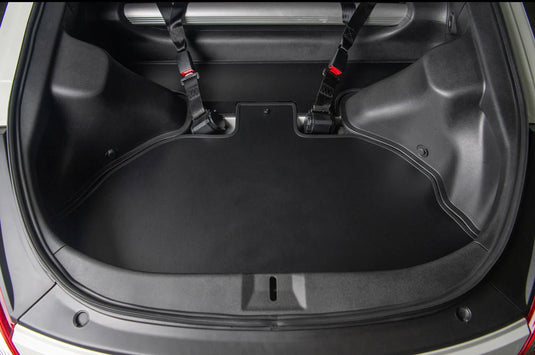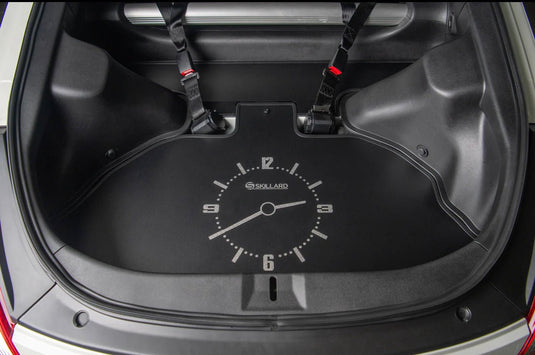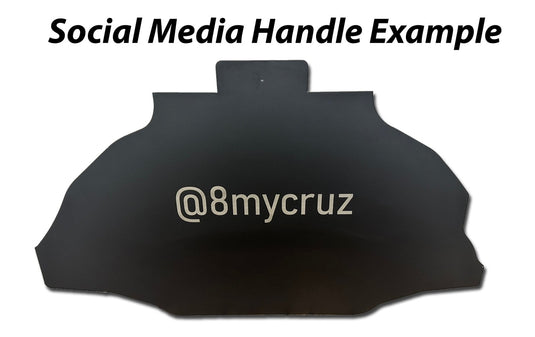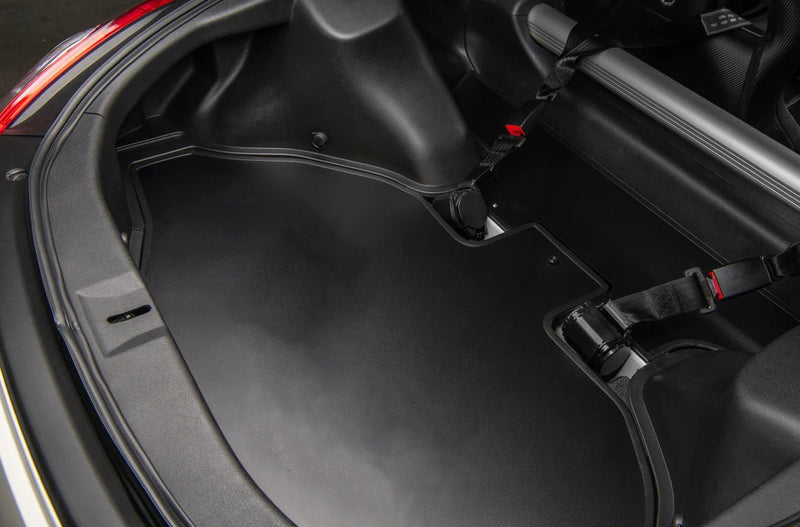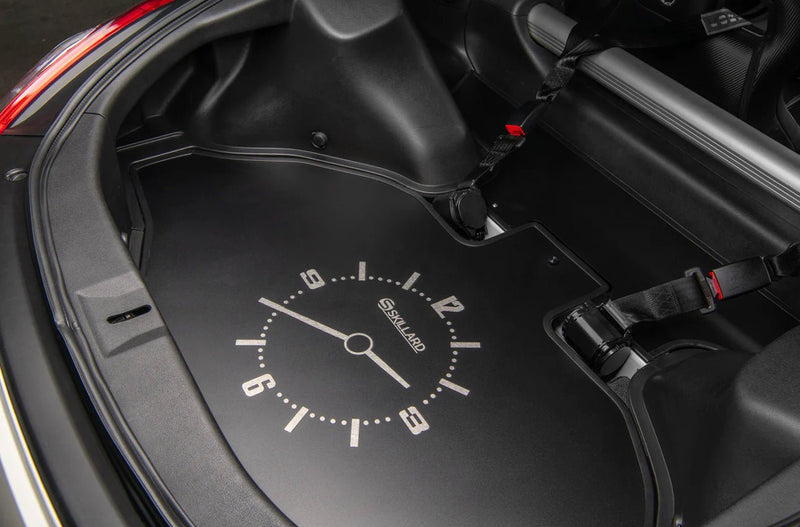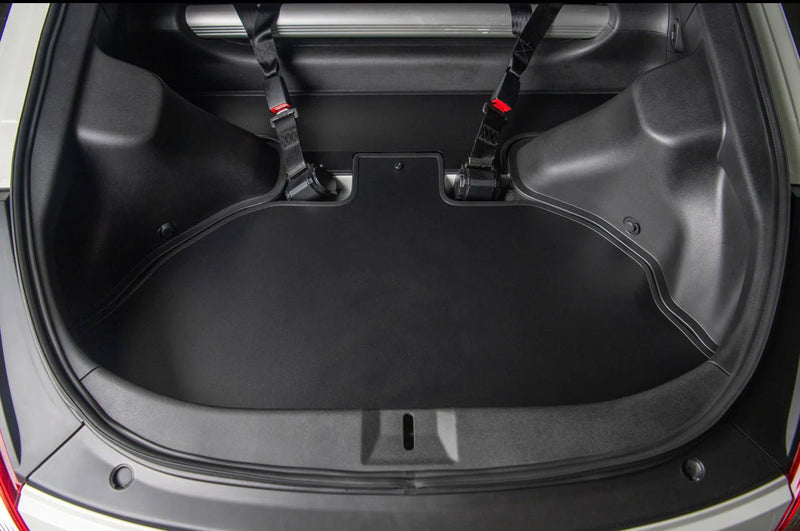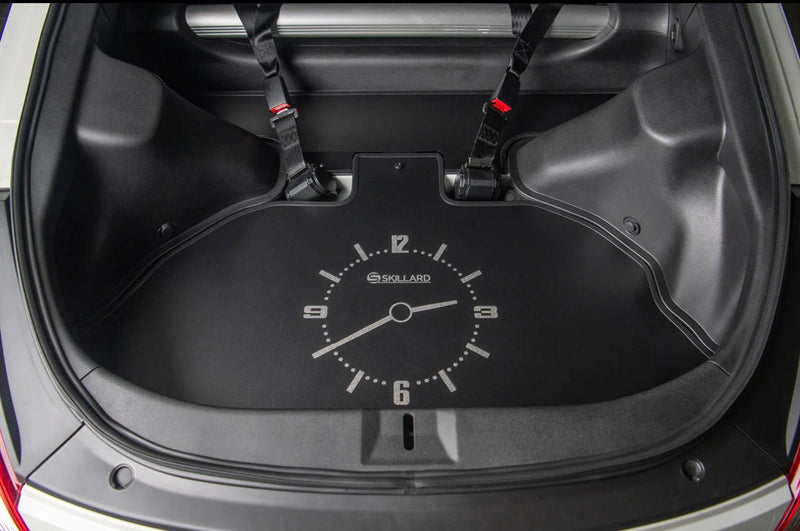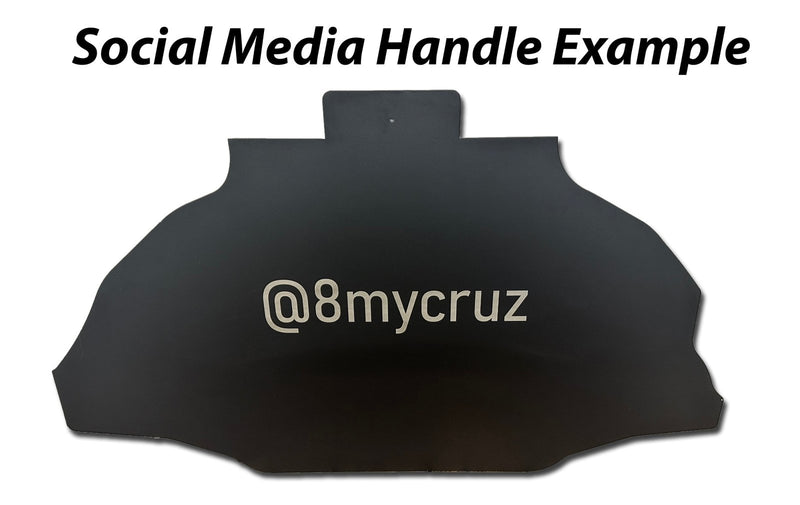 NISSAN 370Z HATCH DECK COVER
Fitment: 2009-2020 
This hatch deck cover is CNC cut from durable lightweight aluminum. This rear hatch deck cover replaces the OEM carpet and the plastic corrugated sheet that is under the carpet.
Custom engraving with your social media handle now available. In the option, please type your handle. It will be the same width as the grandfather clock. Font will be Bahnschrift. The @ sign will be present.
Examples:
@fs_performance_engineering
@visualz.j
AVAILABLE FINISH / MATERIALS

Black - Powder Coated, CNC Cut and Formed
PERKS
Made in the

 

USA 
Mounting hardware is supplied. 

Installation instructions are below.
NOTES
Sold as a set of two pieces, The larger piece is offered with optional engraving.
We have an option with cutouts to clear the corbeau 3-point retractable harness if they were mounted to the child safety tether points. No cut outs will work with your stock belts.
Aftermarket seatbelts are not for road use and this is NOT a recommendation or safety advice of any kind. Only buy a cutout option if you have done your research and feel that you want to mount a seatbelt tether in that location). We also have an option without seatbelt cutouts.
INSTALLATION VIDEO (let It Load)