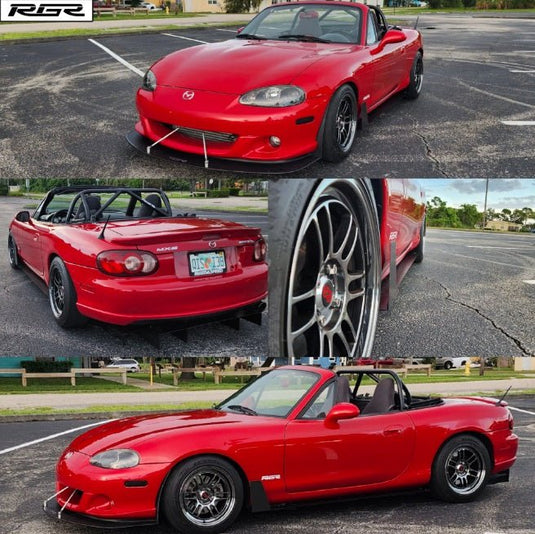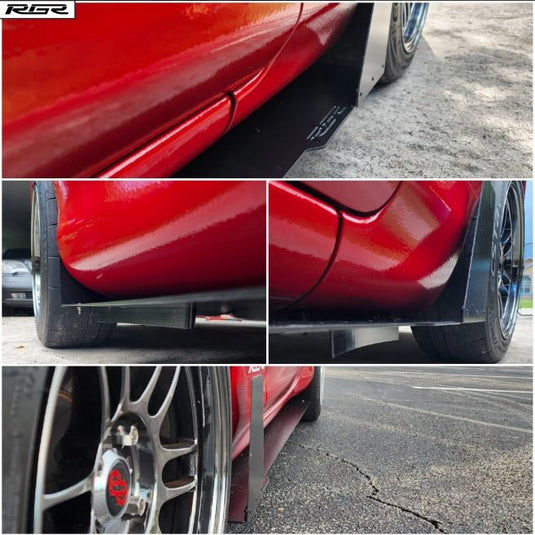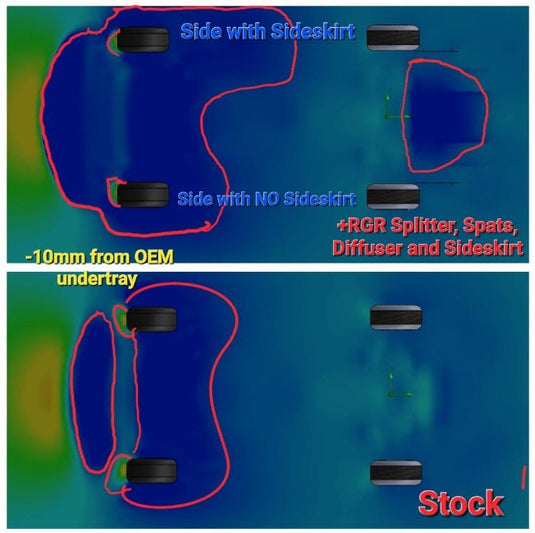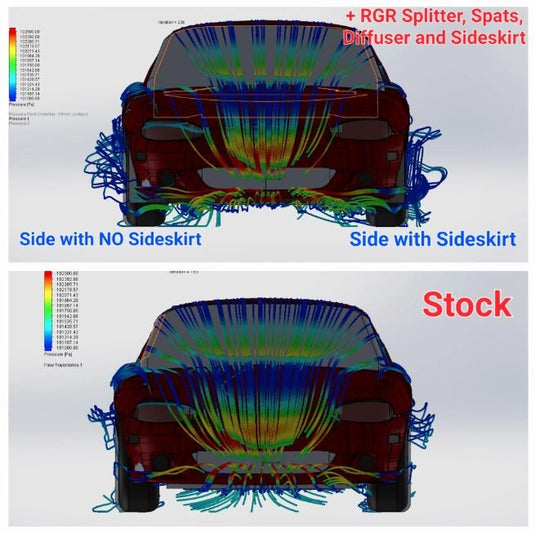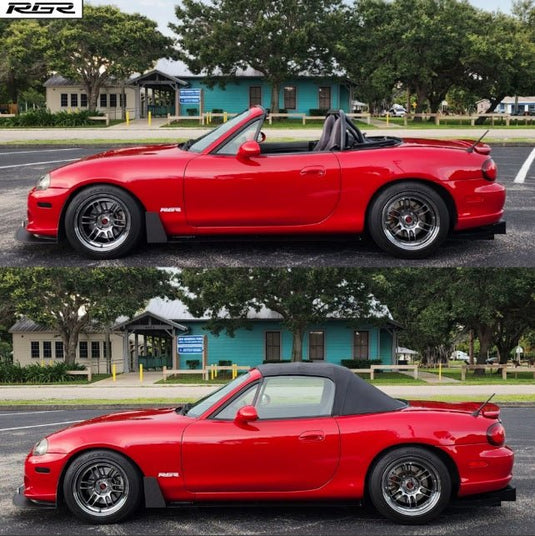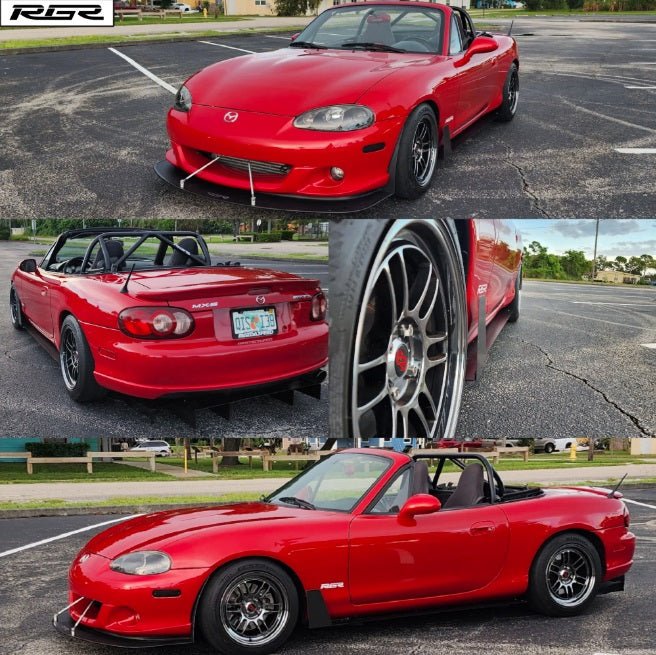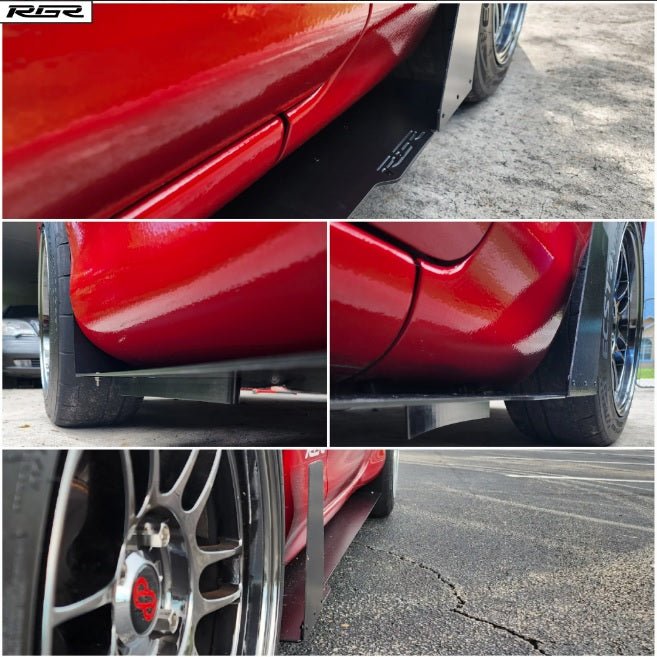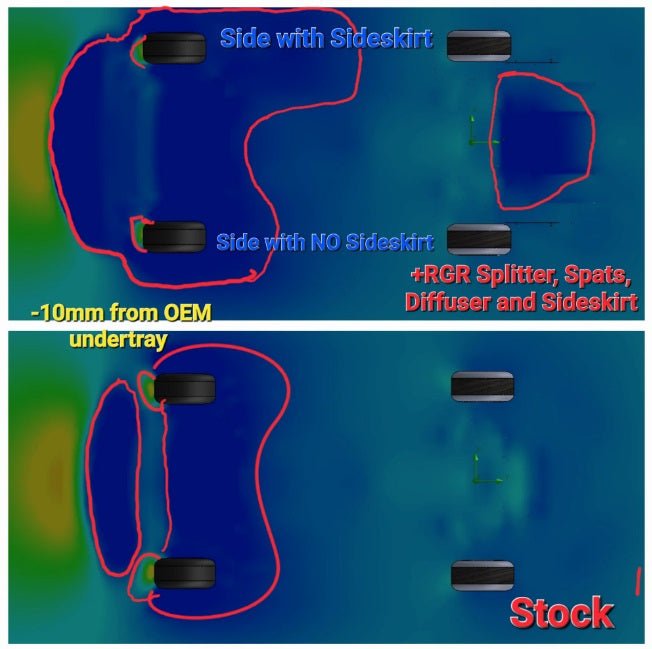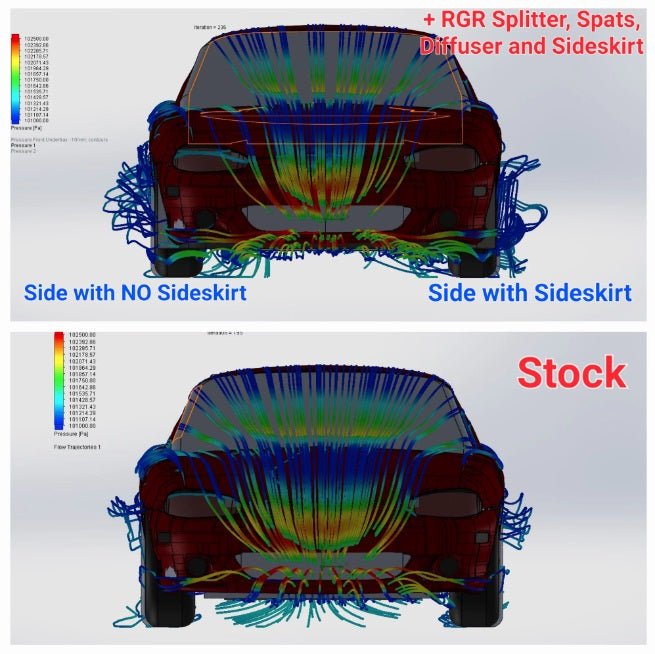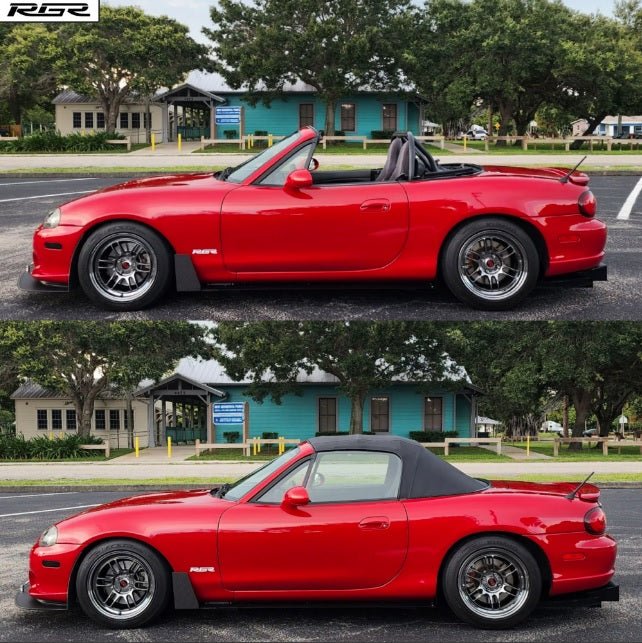 Mazda Miata NA/NB Side Skirt Extensions by RGR
Fitment: 1989-2005
THIS PRODUCT IS PRODUCED IN CONJUCTION WITH RGR AND CAN BE FOUND FOR PURCHASE BY CLICKING HERE
Designed, engineered, and fabricated in collaboration with RGR Engineering, these NA/NB side skirt extensions are the product of many hours of work and fine-tuning.
Downforce/functionality is confirmed with Computational Fluid Dynamics (CFD). Each component works together to manage air after the front tire, and before the rear tire.
Available Finish/Materials
Semi-Gloss Black 5052 Aluminum

 

- Powder Coated, CNC Cut
Perks
100% USA Designed and Built

Mounting Hardware is supplied

Installation Instructions are provided
Supplied with sheet aluminum, billet aluminum, machined delrin, and carbon fiber elements
Notes
Each side skirt OPTIONALLY gets 2 underskirt airfoils - one to deflect air coming from the front tire away from the car while working together with the fin, and the other airfoil deflects air away from the rear tire while working together with the rear spat.

Helpful Links