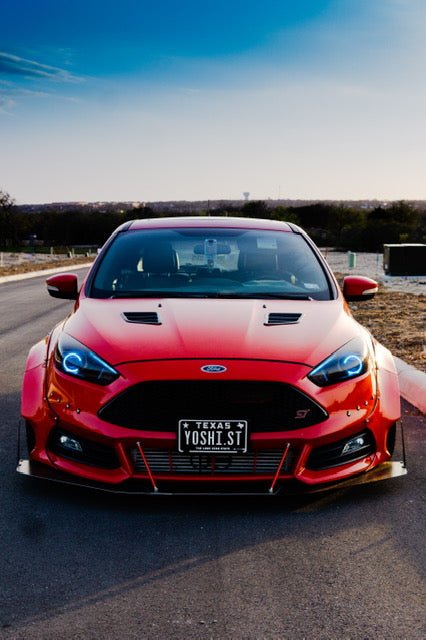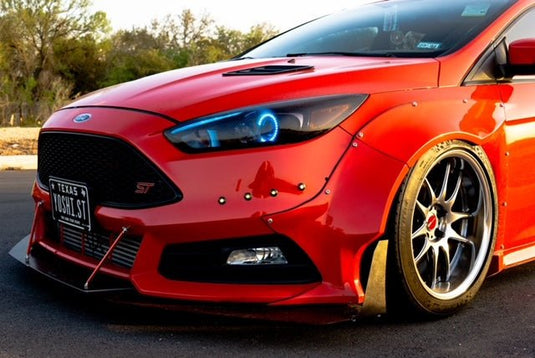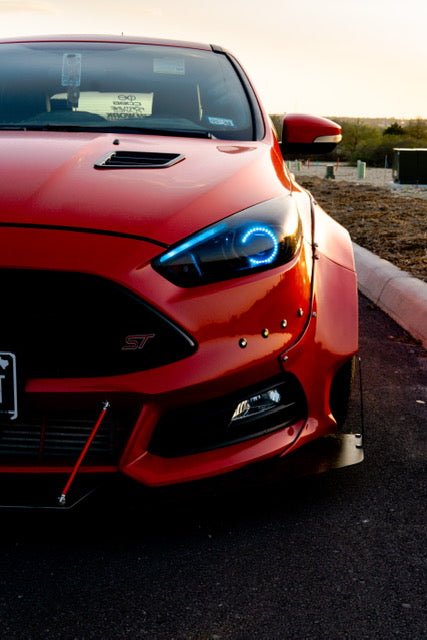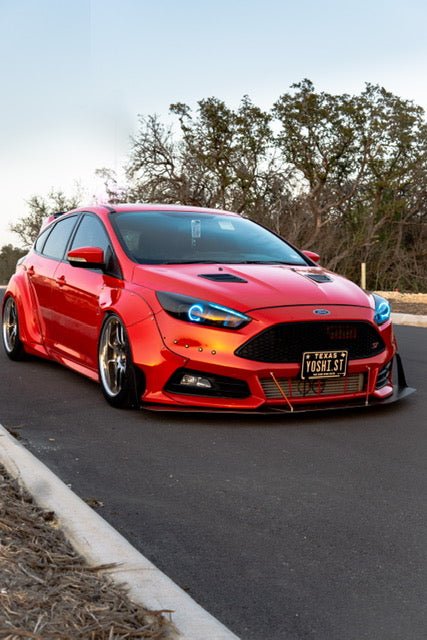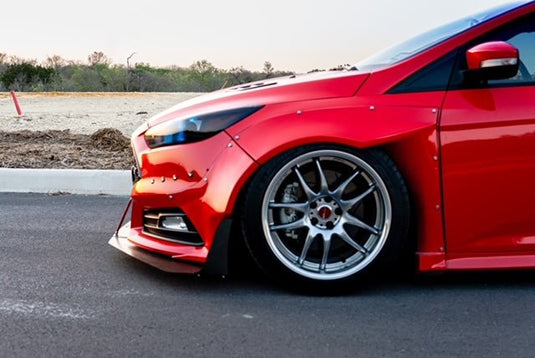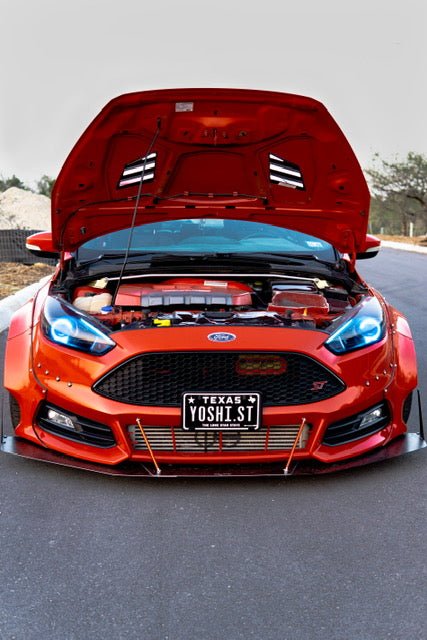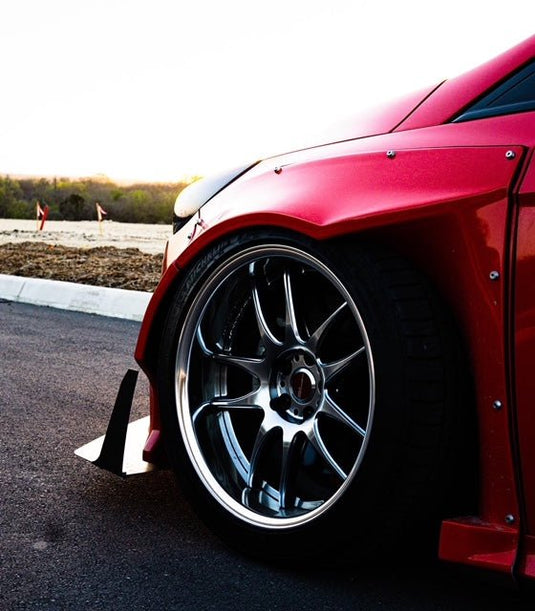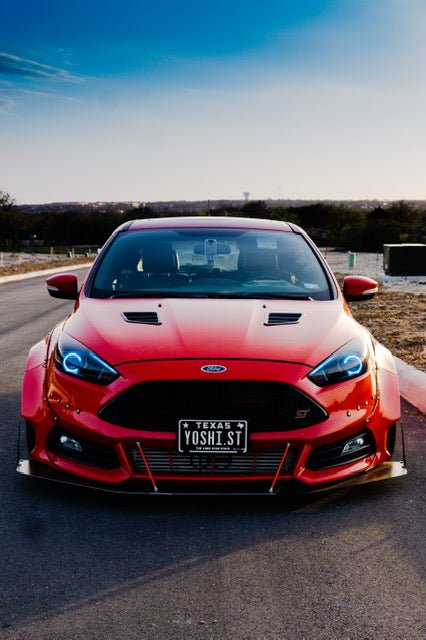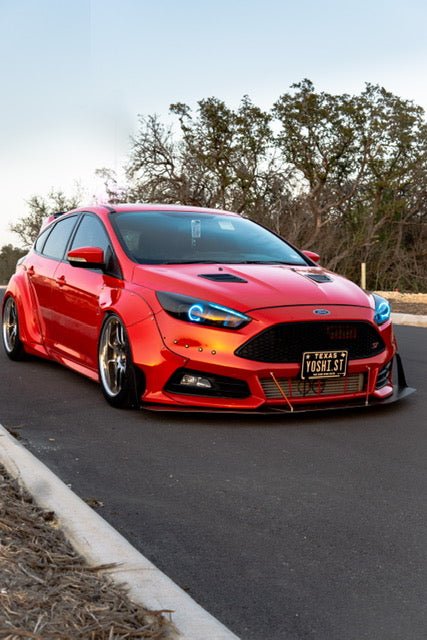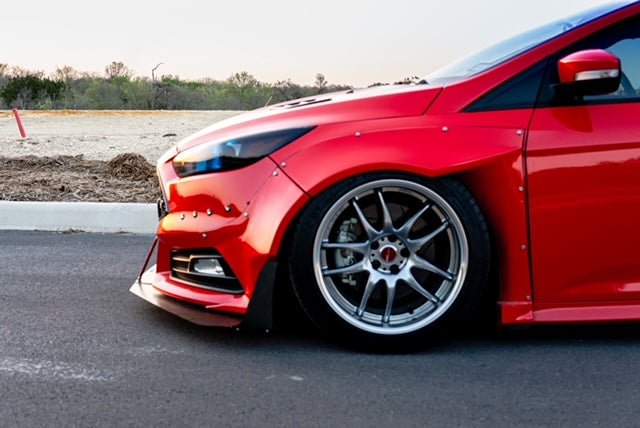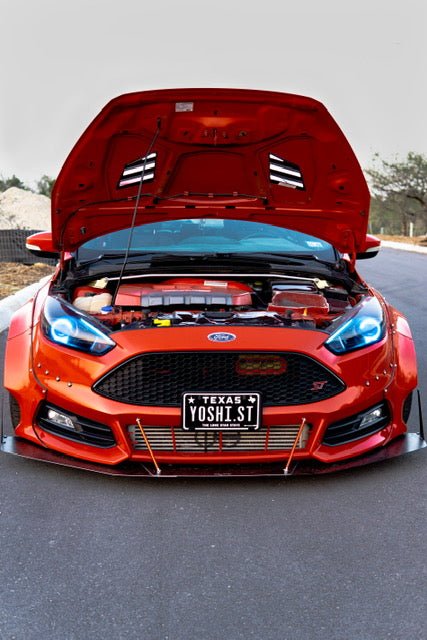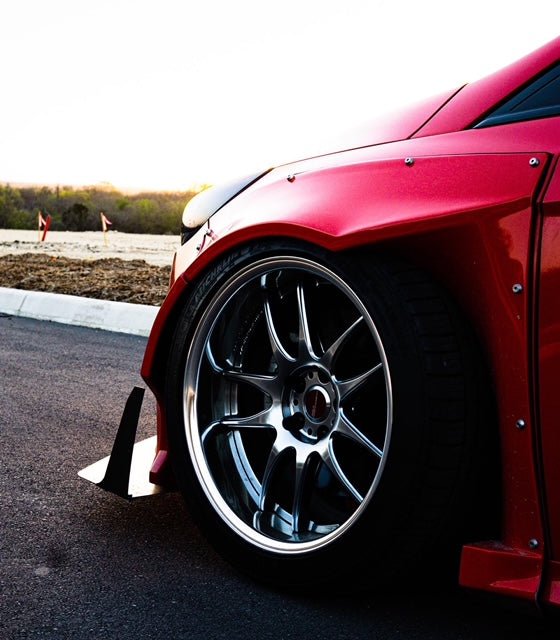 FORD FOCUS ST SPLITTER V3 (3 piece aggressive)
Years: 2015, 2016, 2017, 2018
Your ST deserves some loving. Our 3 piece + flares/fins absolutely knocks it out of the park.
AVAILABLE FINISH/MATERIALS
Semi-Gloss Black 5052 Aluminum -

 

Powder Coated, CNC Laser Cut
PERKS
Made in the

 

USA 
Mounting Hardware SUPPLIED

Installation Instructions PROVIDED
Splitter Rods are HIGHLY RECOMMENDED for speeds 80mph +

NOTES
This is what the chassis brackets look like: CLICK HERE
If you said yes to the chassis brackets, your rods are 6.75-8.5" long. If you said no then your rods are 8.5-10.25" long. 
HELPFUL LINKS