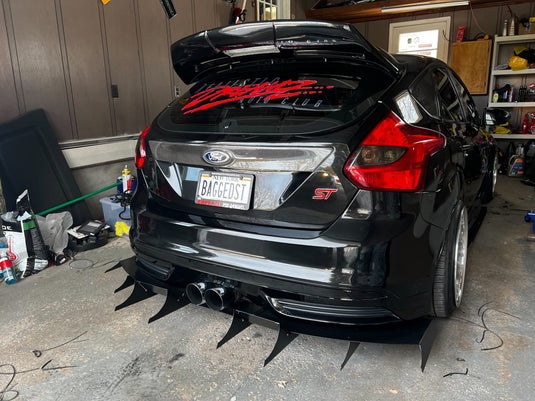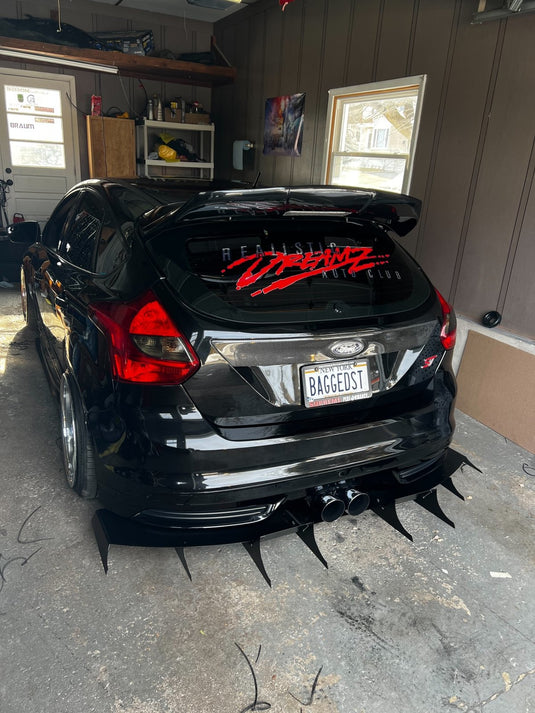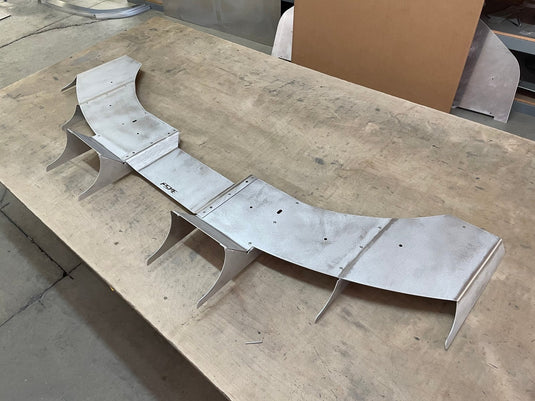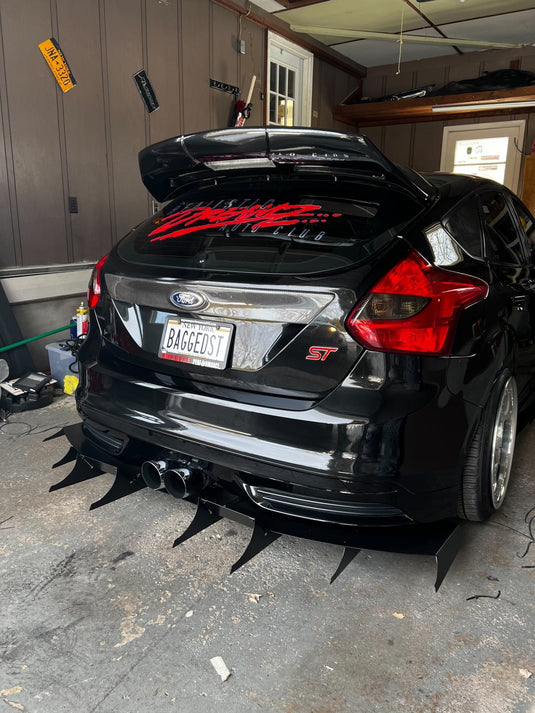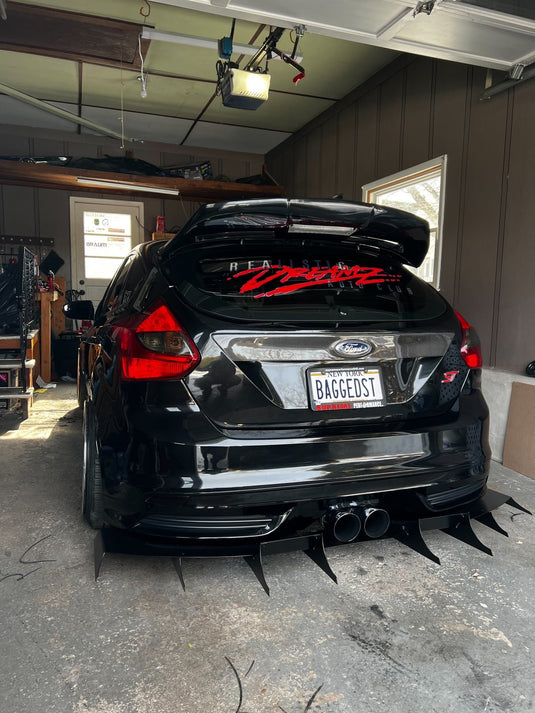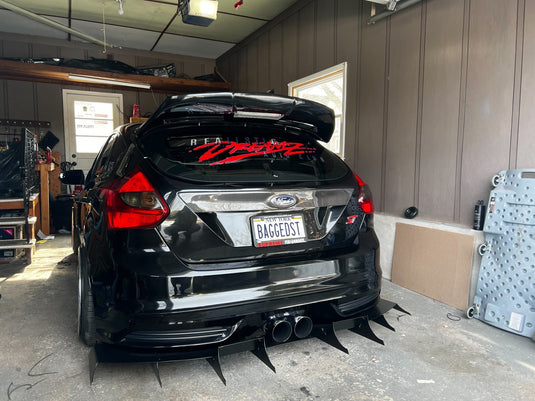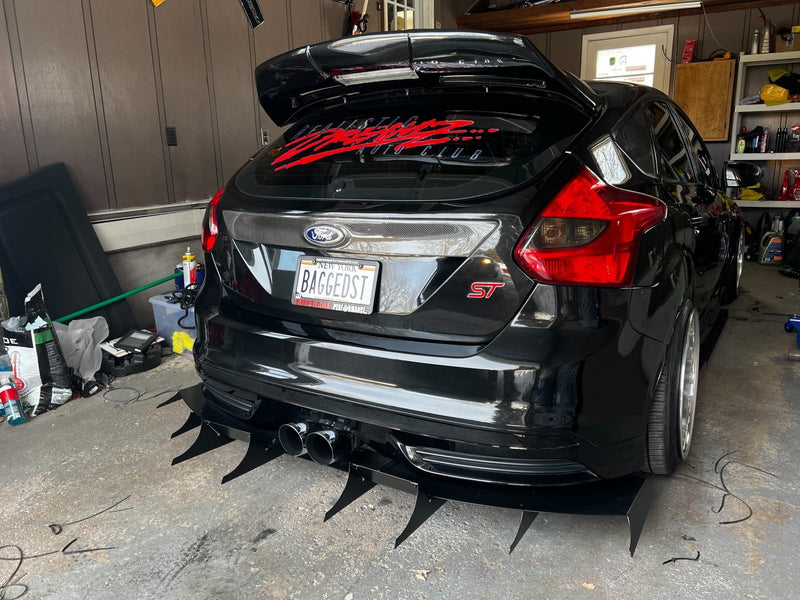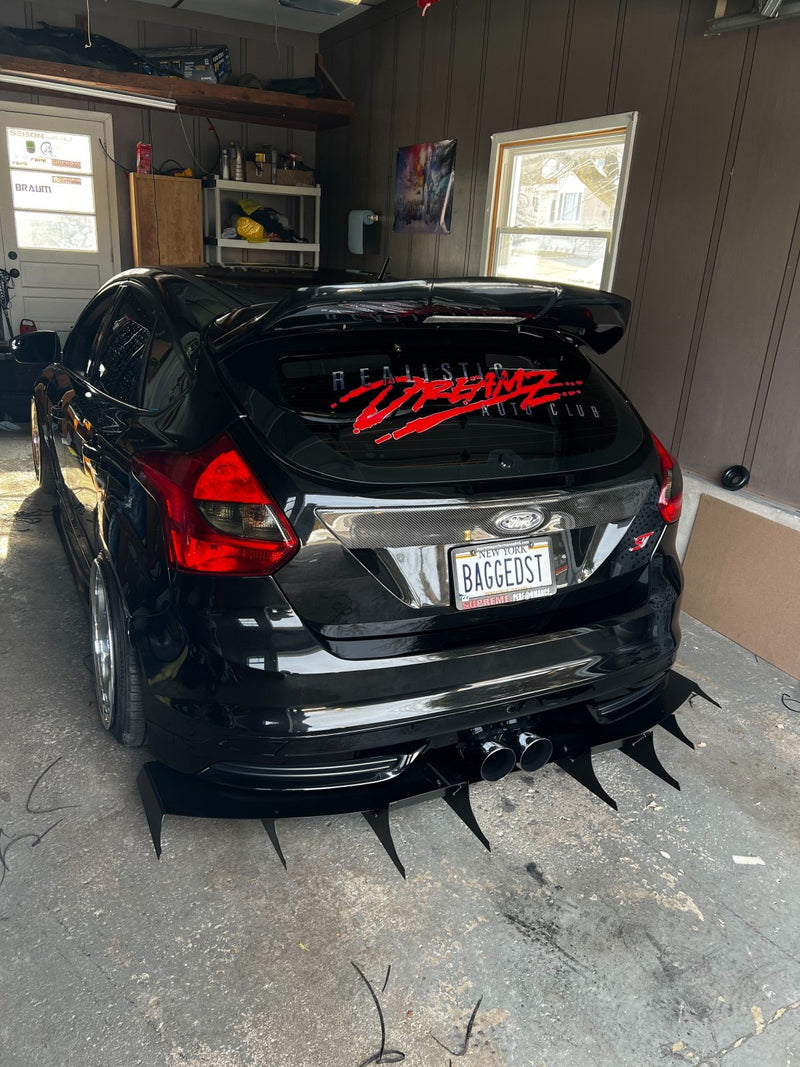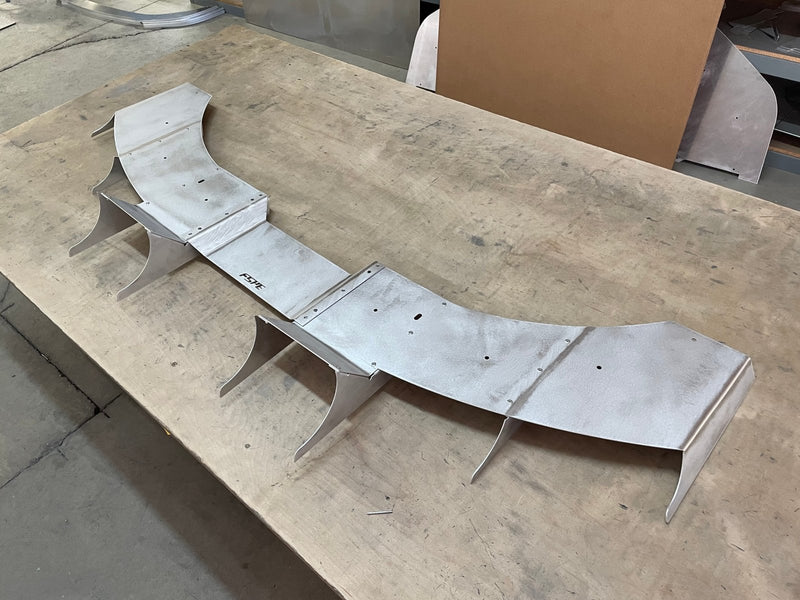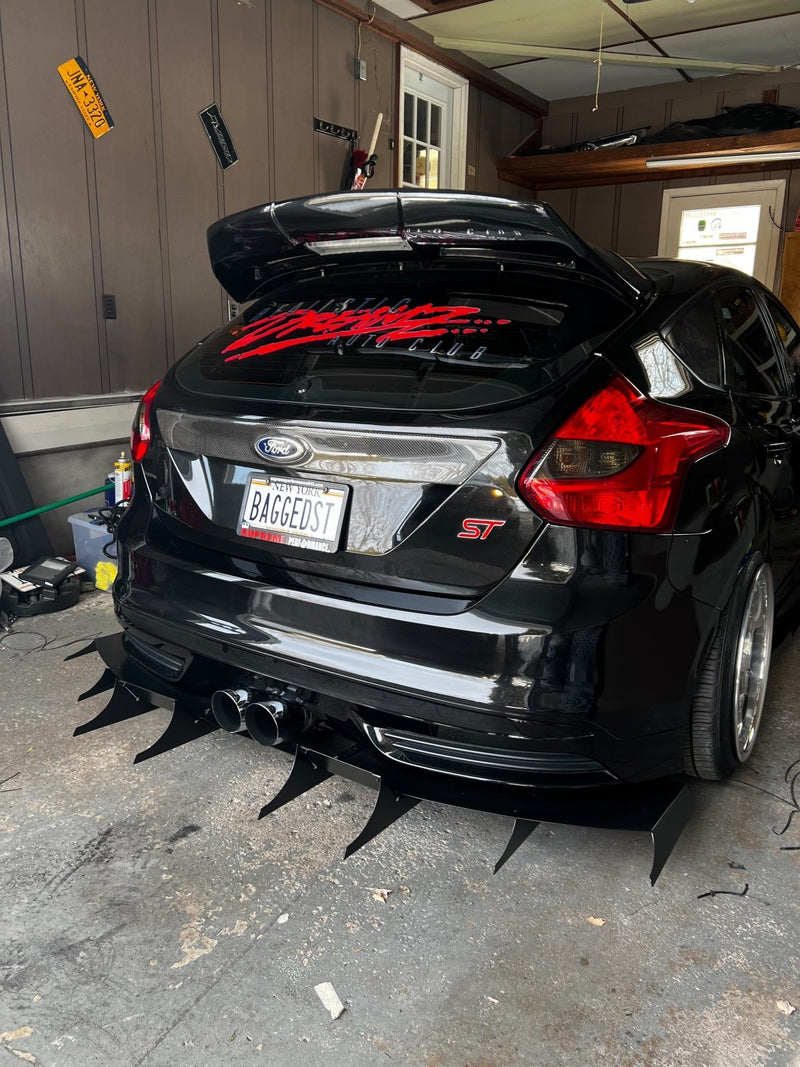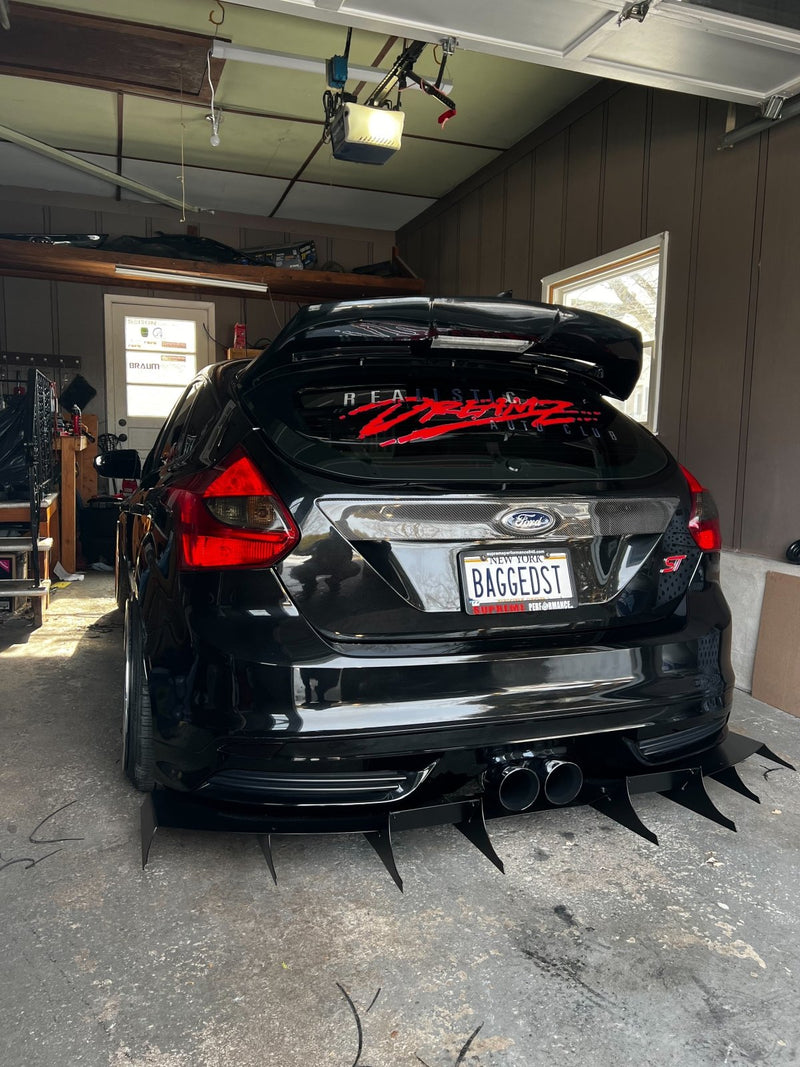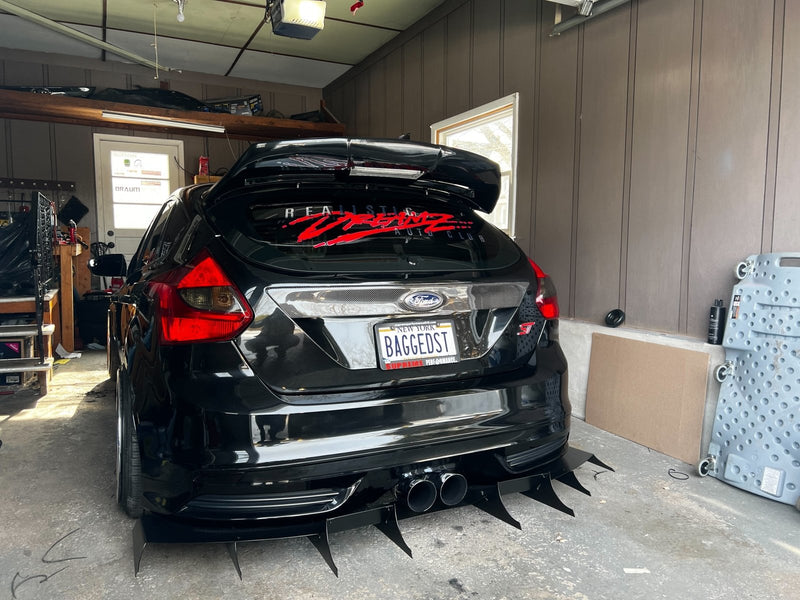 FORD FOCUS ST REAR DIFFUSER V3
Years: 2011-2018
Things are getting aggressive. 
AVAILABLE FINISH/MATERIALS
Raw 5052 Aluminum -

 

CNC Laser Cut
Semi-Gloss Black 5052 Aluminum -

 

Powder Coated, CNC Laser Cut
PERKS
Made in the

 

USA 
Mounting Hardware SUPPLIED

Installation Instructions PROVIDED
Shares common bolt holes with the V2 - SWAPPABLE

NOTES

15 Feet edge trim available - apply where you'd like 

Raw aluminum will contain scratches as it not polished. Raw aluminum is available if you want to paint/powder the diffuser yourself. Additional sanding will be required.
HELPFUL LINKS