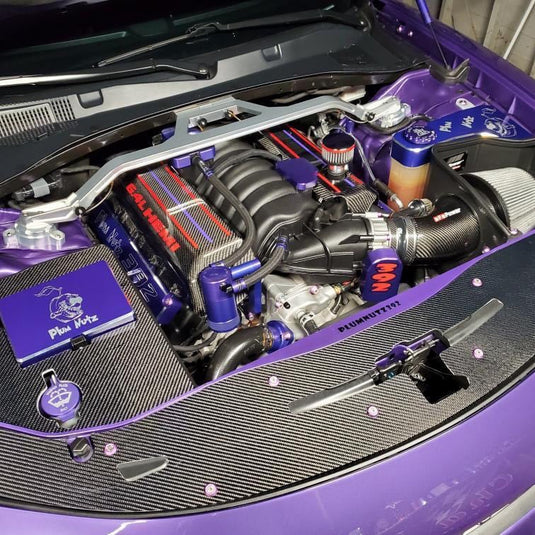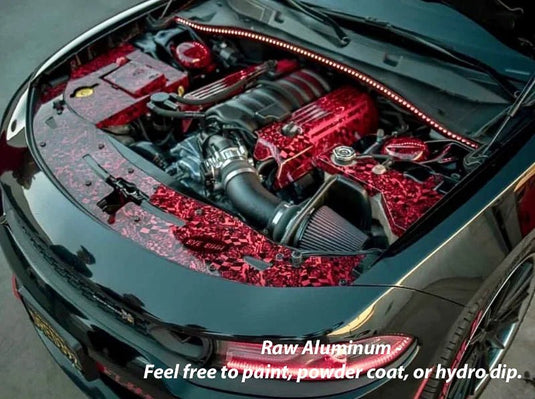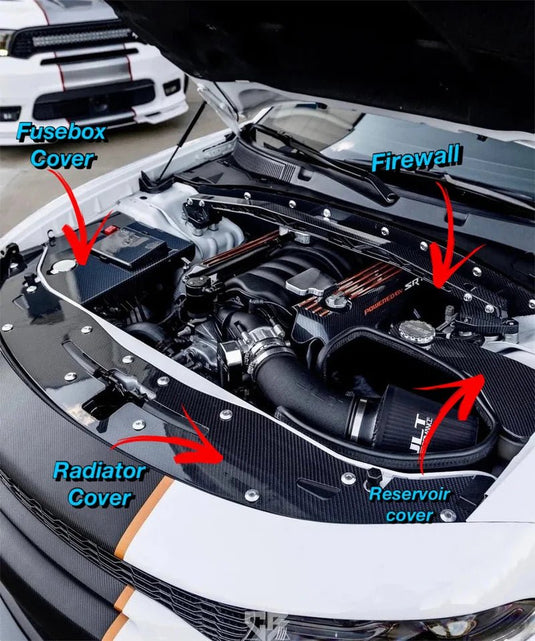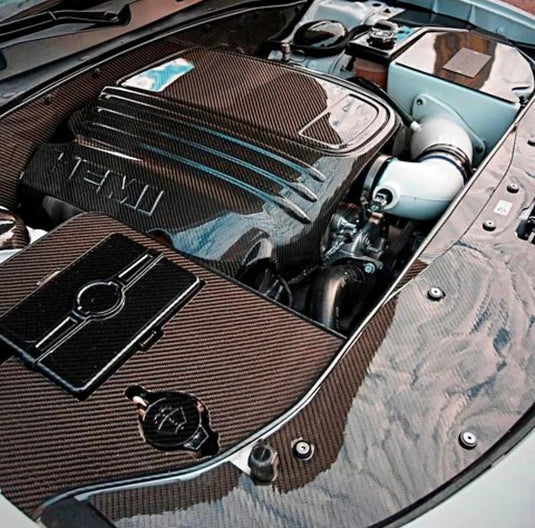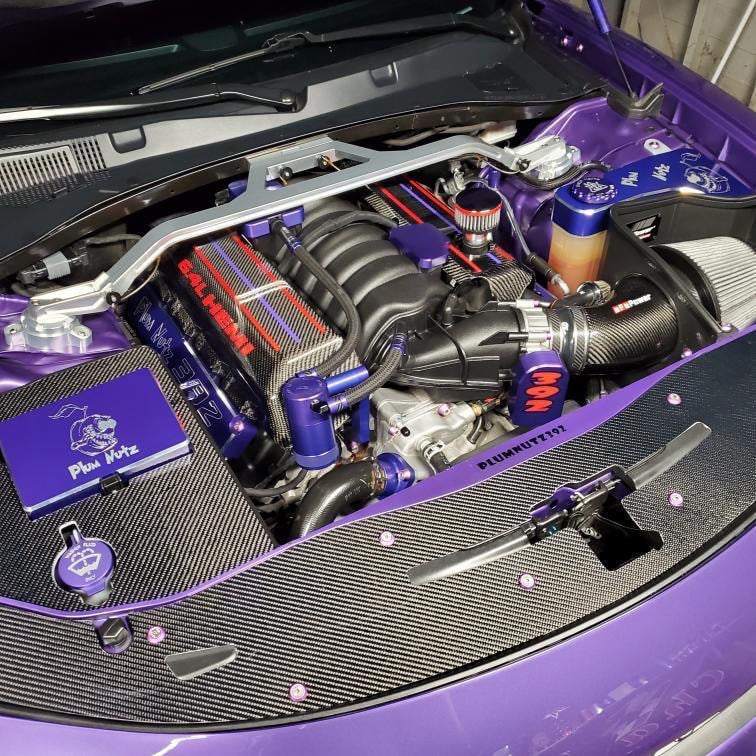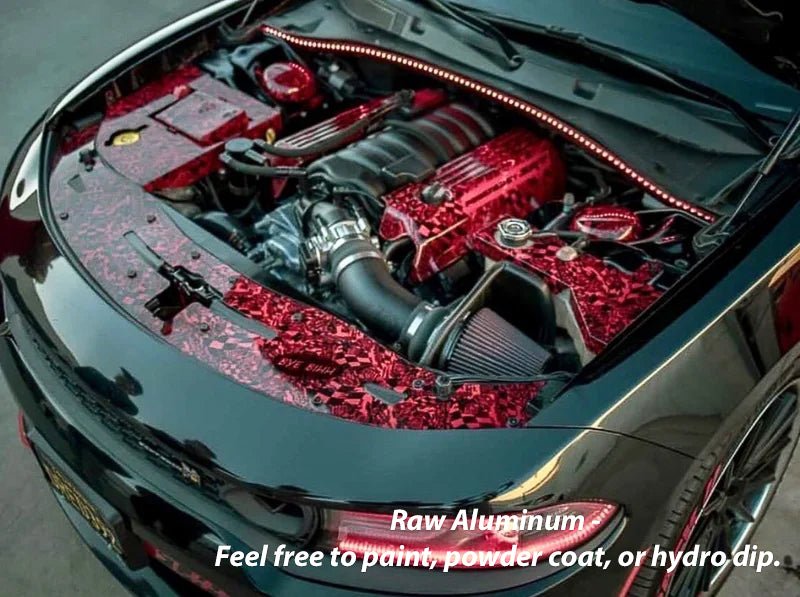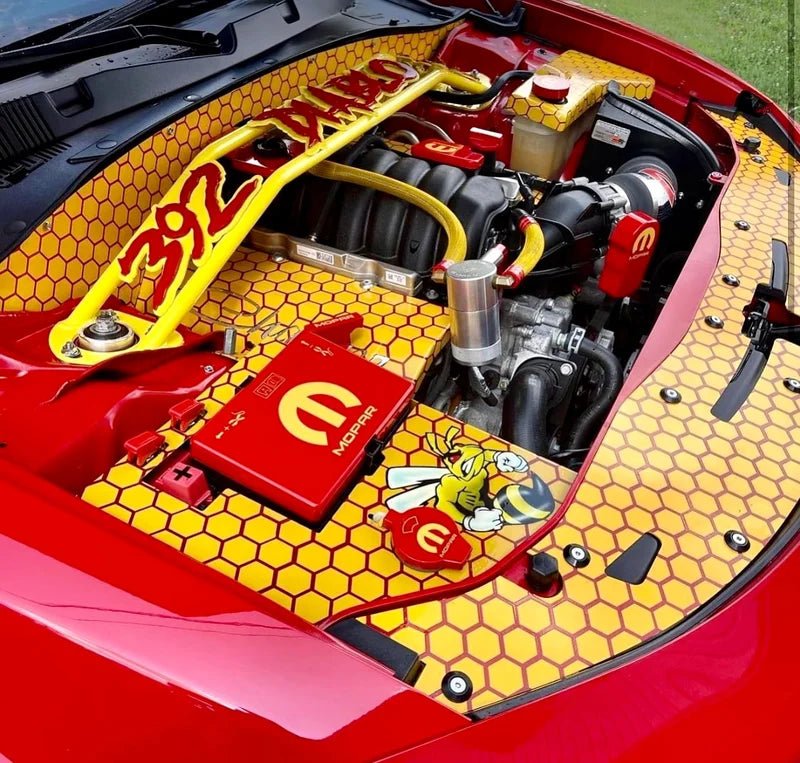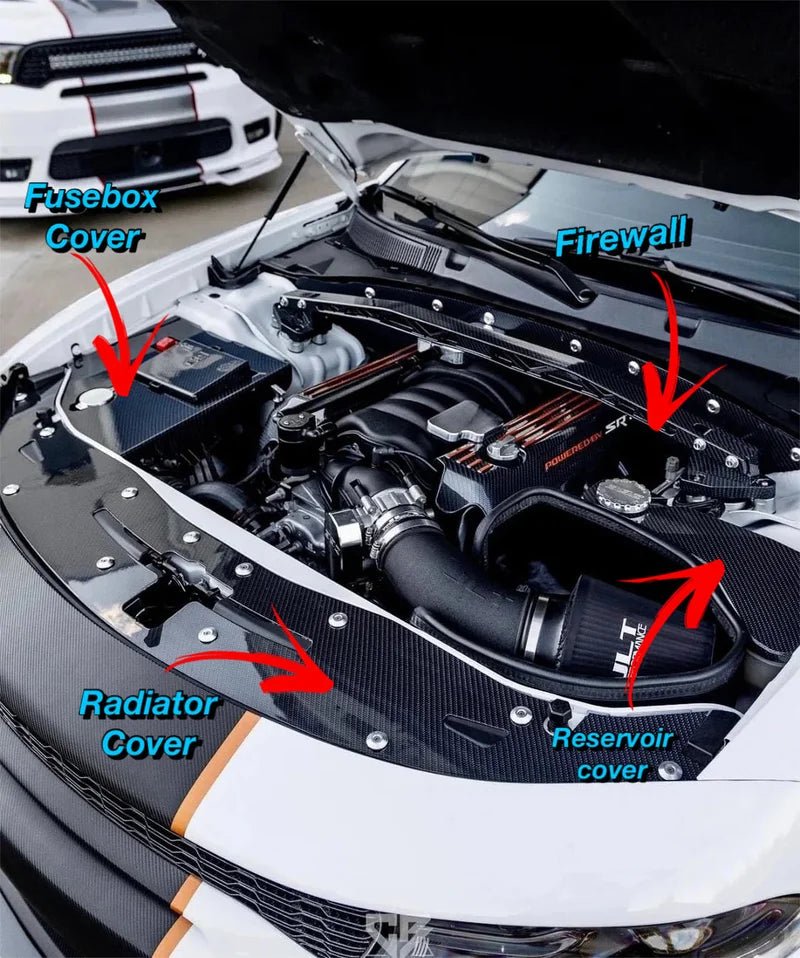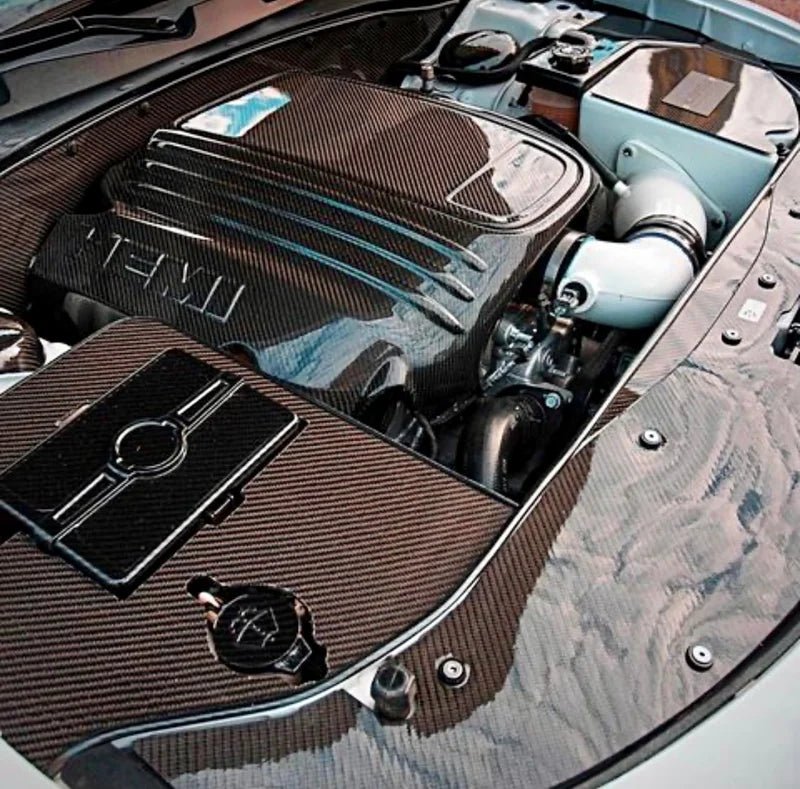 DODGE CHARGER ENGINE BAY SET
Fitment: 2015-2023

Upgrade your engine bay and stand out with this set! 
AVAILABLE FINISH/MATERIALS
Raw 5052 Aluminum - Feel free to paint, powder coat, or hydro dip.
Carbon Fiber 2x2 Twill Weave
PERKS
Made in the USA.
Mounting to the top of your existing engine bay components.
NOTES
1x Aluminum or carbon fiber radiator surrounding cover
1x Aluminum or carbon fiber fuse box cover
1x Aluminum or carbon fiber firewall cover 
1x Aluminum or carbon fiber reservoir cover
HELPFUL LINKS