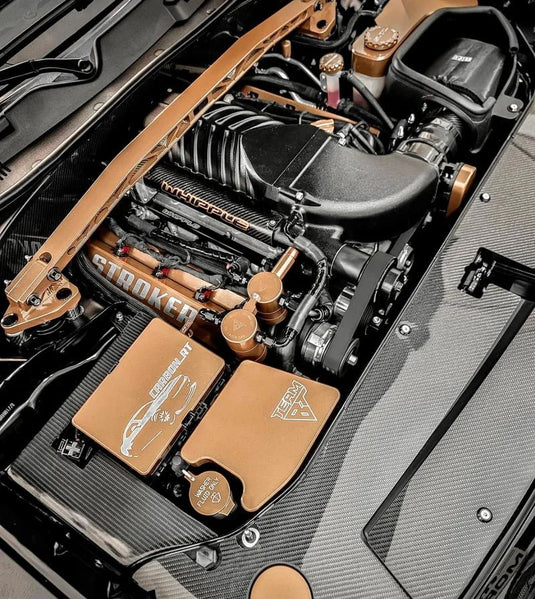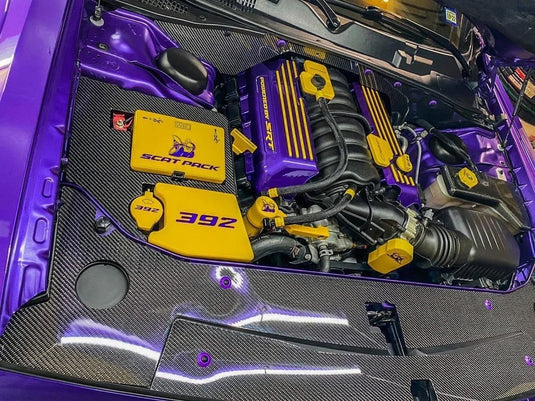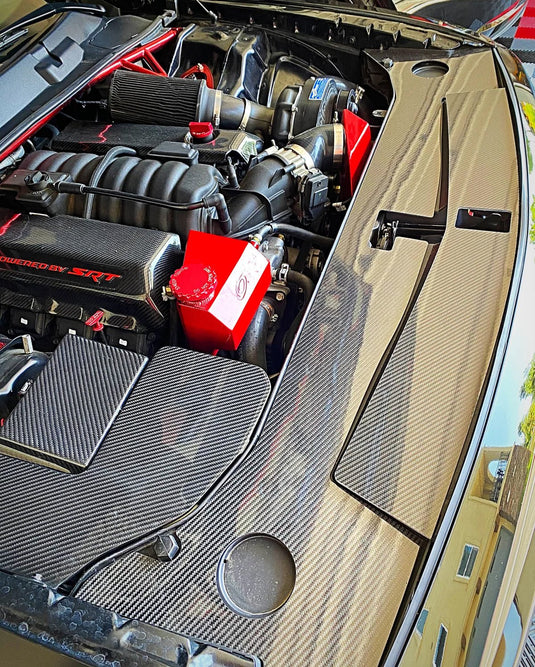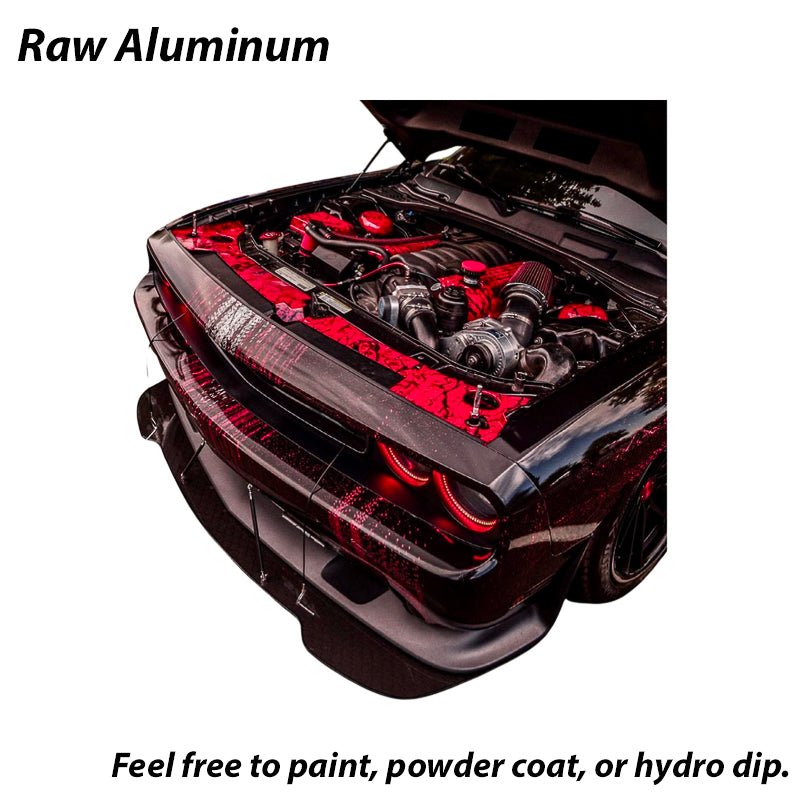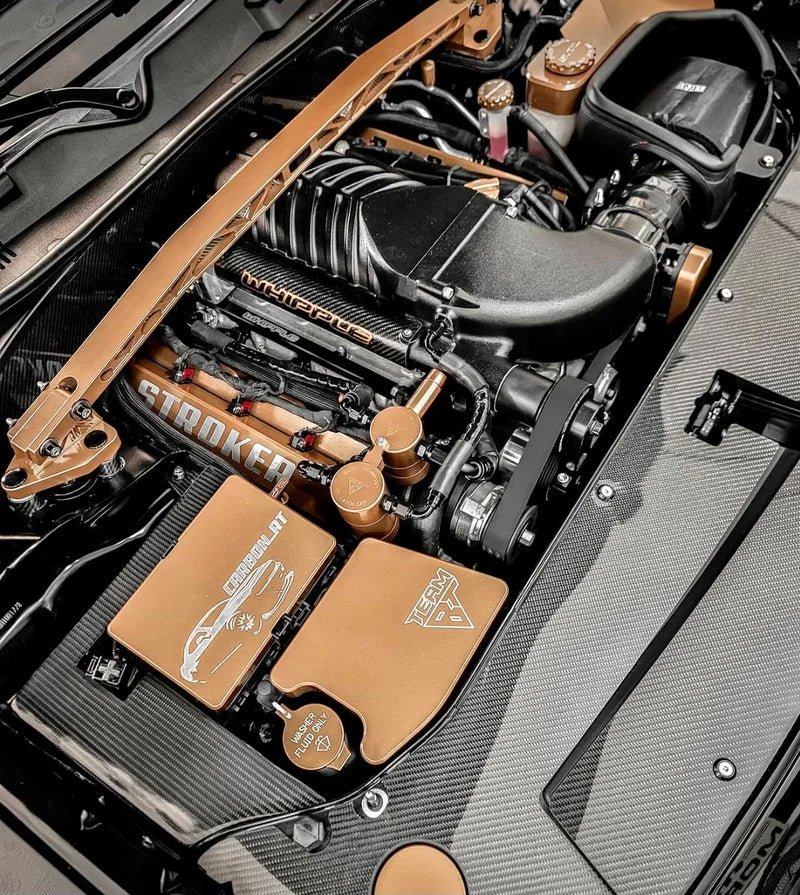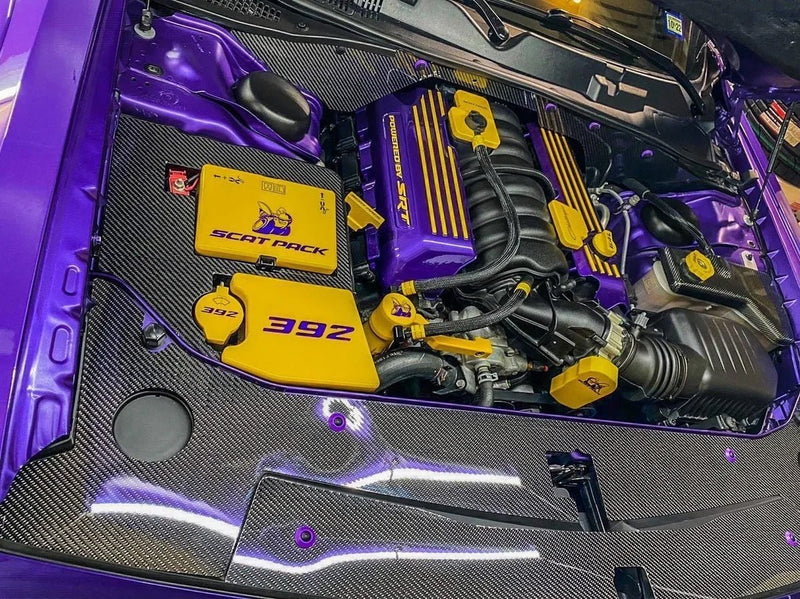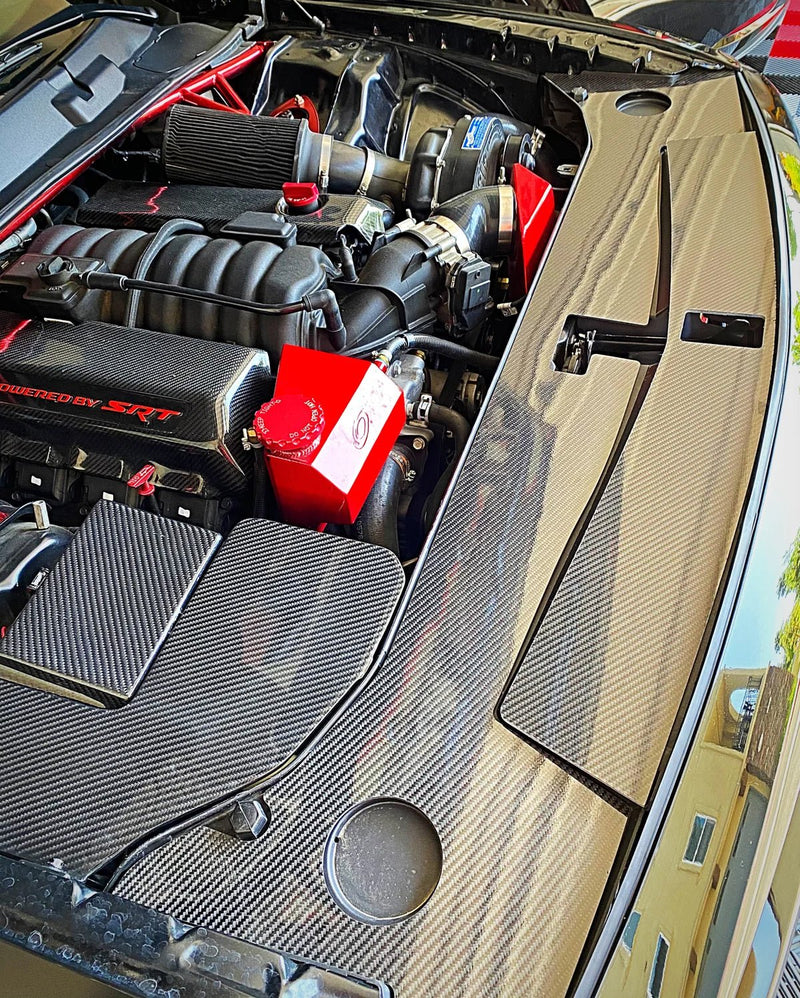 DODGE CHALLENGER RADIATOR COVER
Fitment: 2015-2023

An extremely easy mod for your Dodge Challenger.
AVAILABLE FINISH/MATERIALS
Raw Aluminum - Ready for paint, powder coat, or hydrodip.
Carbon Fiber - 3K 2X2 Twill Weave Pattern
PERKS
USA designed and built

4 push pins supplied for installation
NOTES
Some customers use 3M double-sided tape. Feel free to use it during installation.
You will be receiving the covers located over top of the radiator shroud.
HELPFUL LINKS