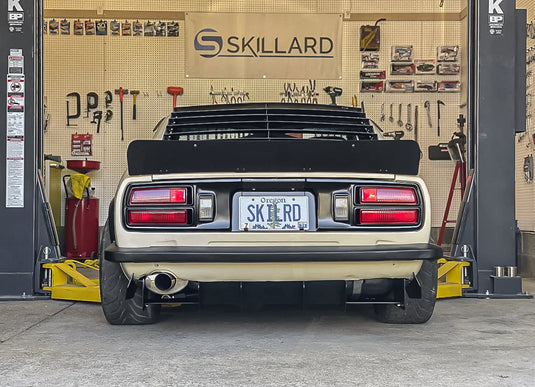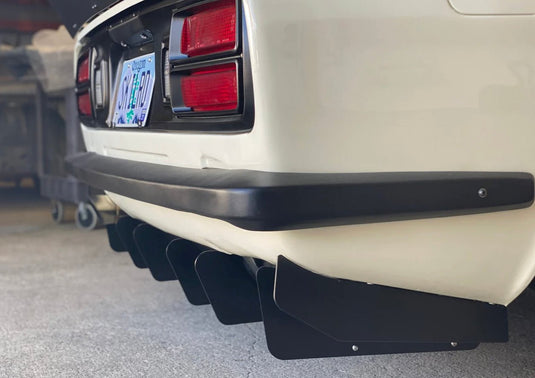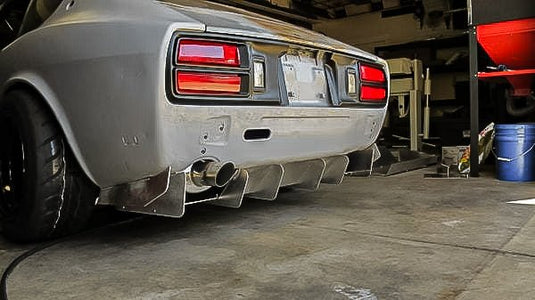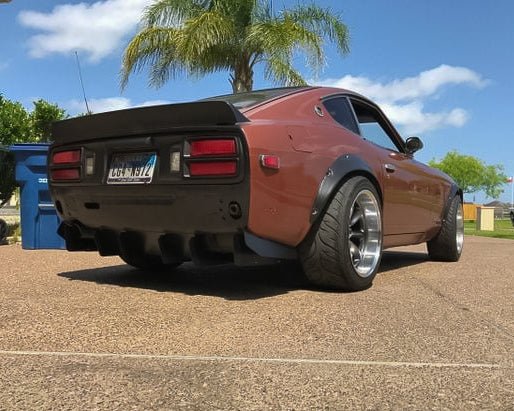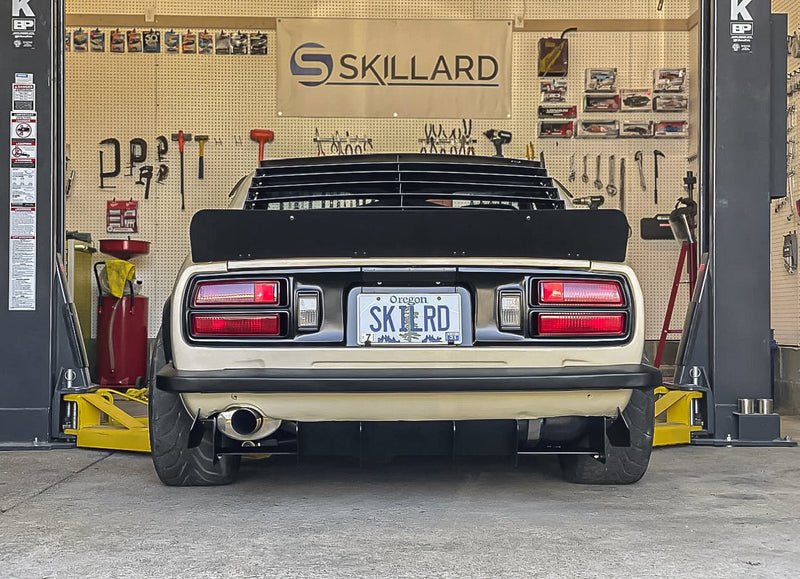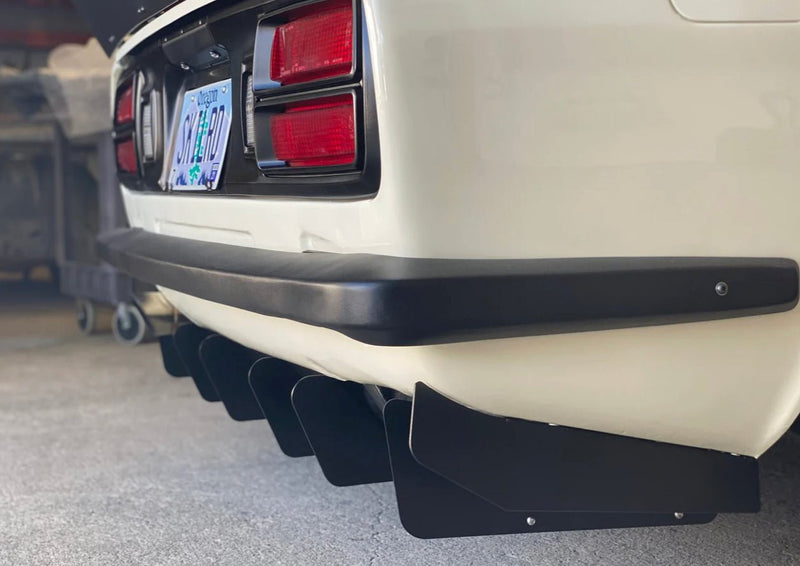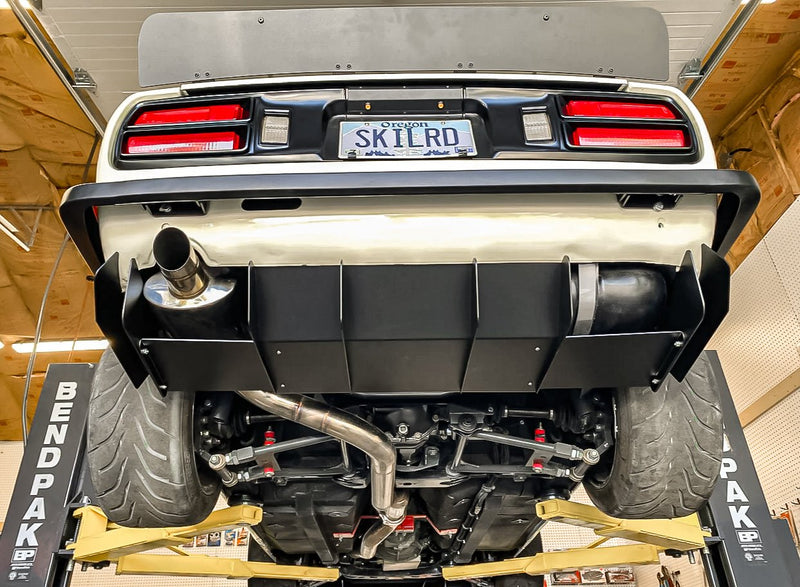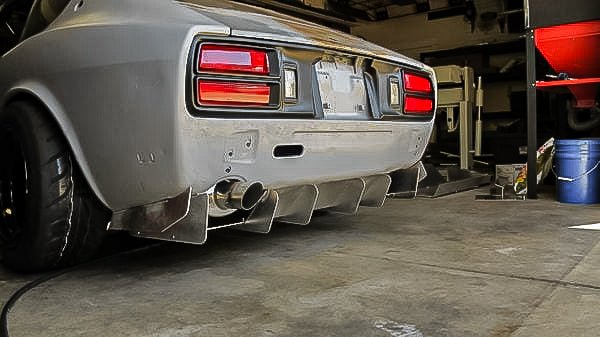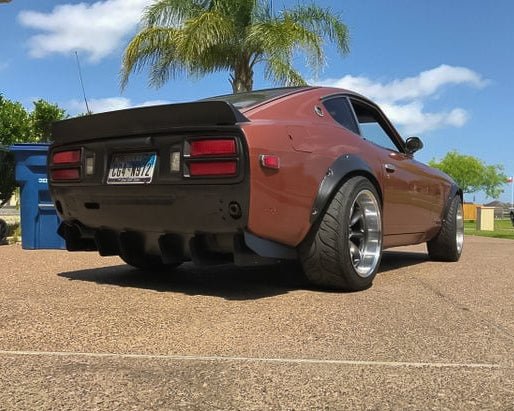 DATSUN 240Z | 260Z | 280Z Rear Diffuser
Fitment: 240Z, 260Z, & 280Z

This high quality rear diffuser is CNC cut & formed & TIG welded with lightweight aluminum. 
AVAILABLE FINISH/MATERIALS

Black Aluminum - Powder Coated
PERKS

Made in the USA 
Mounting Hardware SUPPLIED
Installation Instructions BELOW
NOTES
Weighs in at 11lbs. The openings for the exhaust are 10" wide and 5" tall, not including the cutout for the exhaust tip.
Designed to fit around the OEM fuel tank, but will likely work with a fuel cell depending on size and location.
The diffuser is open on the driver side to allow room for the exhaust, but also has that opening mirrored on the passenger side for those running a fuel cell and dual exhaust. 
HELPFUL LINKS
INSTALLATION (let video load)