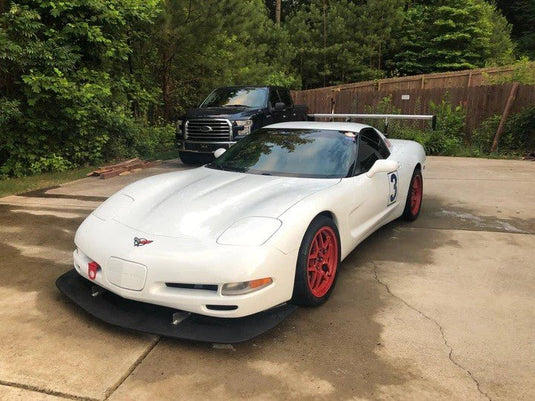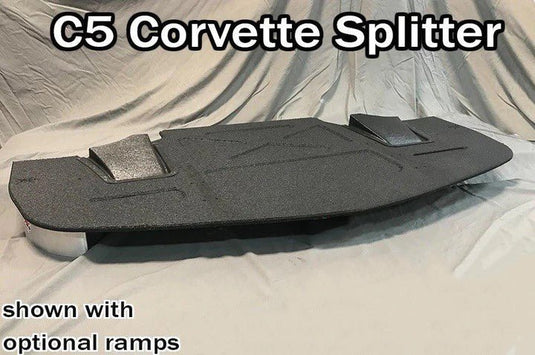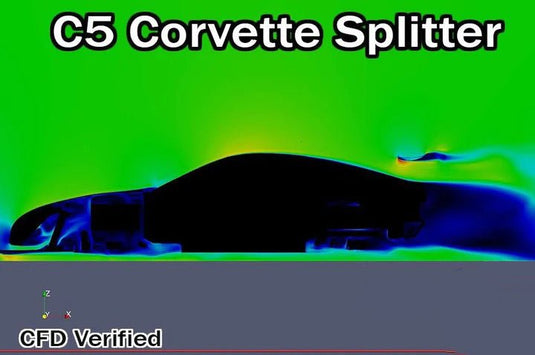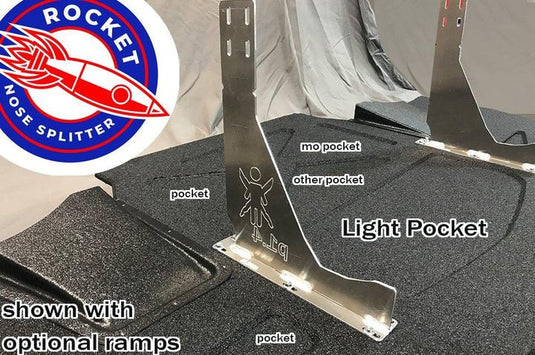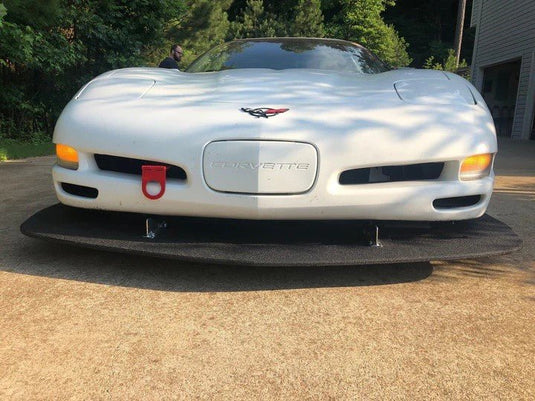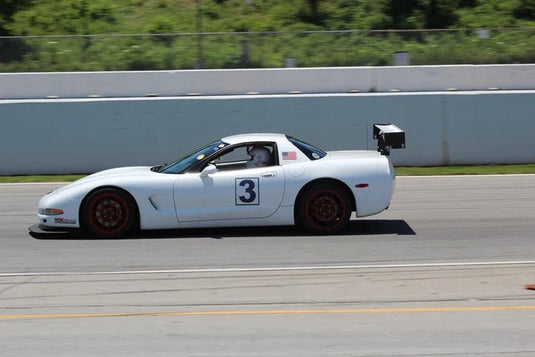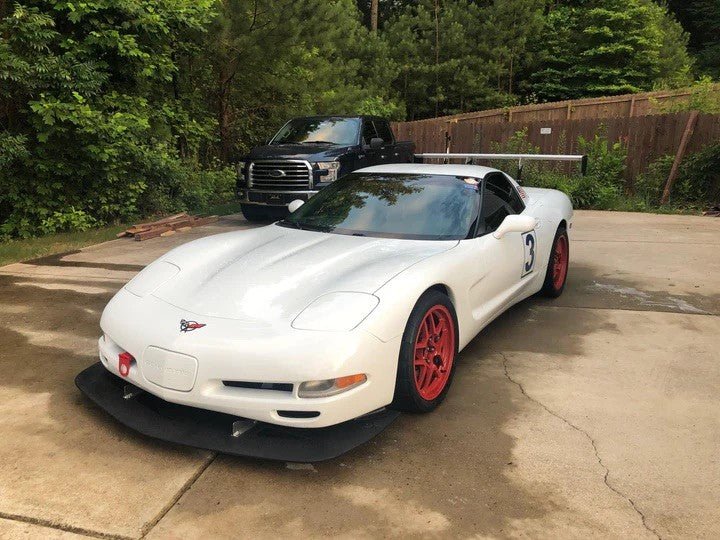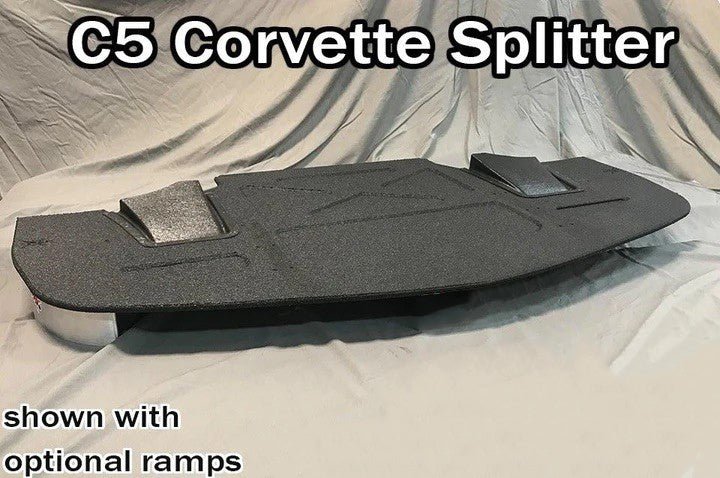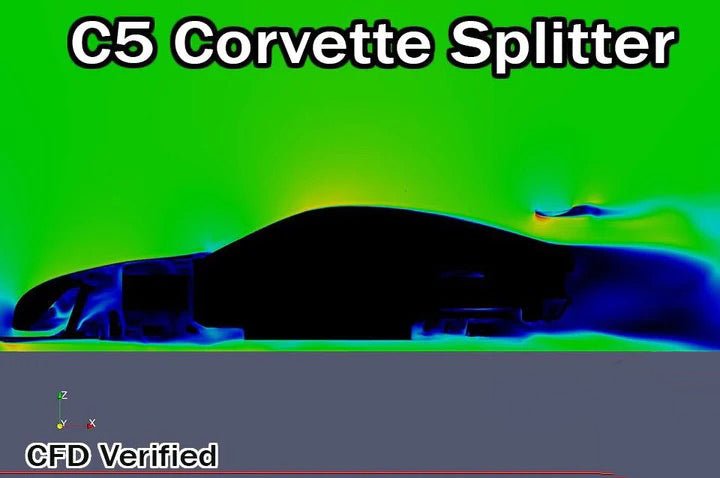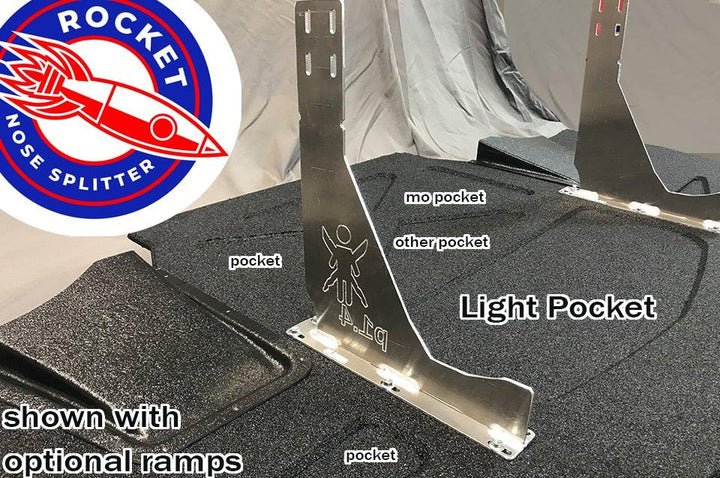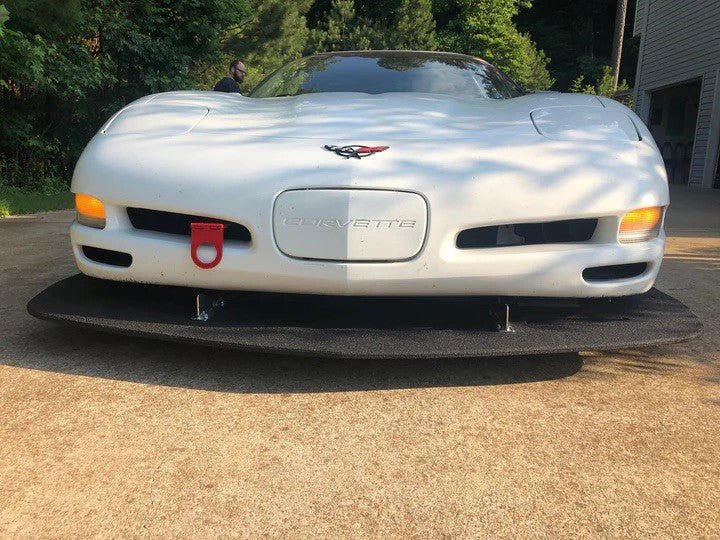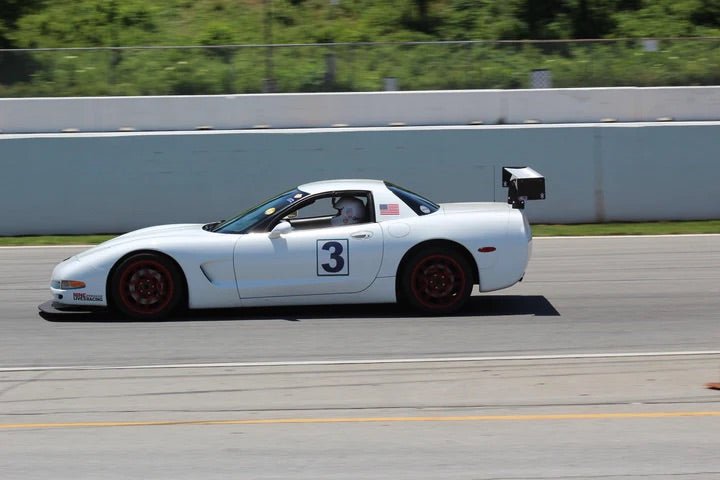 Corvette C5 Mounts / Splitter
Chassis mounted splitter mounts & a heavy duty 5" splitter. An absolutely killer combination. When installed with a big wang on the rear end you'll increase downforce by over 290%!

OPTIONS
Splitter Material

DIY Paper Template - If you just want to make your own we'll send you a template.
Rocket Nose Birch - 1/2" Birch Plywood coated with a "Rocket Nose Coating" for years of dependable service. UV resilient, weather tight, ~20lbs.
Splitter Mounts
Mounted to the frame.
If an emergency arises, stress risers will break away first to prevent frame damage. As will the mounts if heavy ground contact is made.
Splitter Ramps

Designed to increase downforce by up to 10%!

Mounts to pre-cut pockets in splitter.
DETAILS
Estimated build time is up 8 weeks, can increase if demand is high
Made-to-order: No refunds, No returns