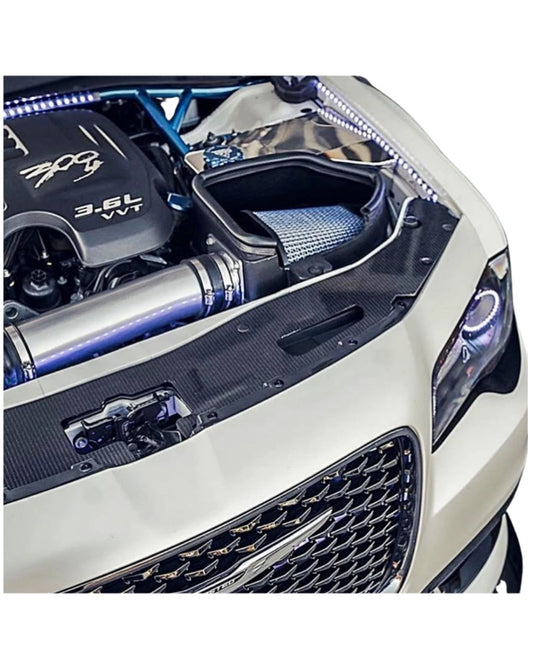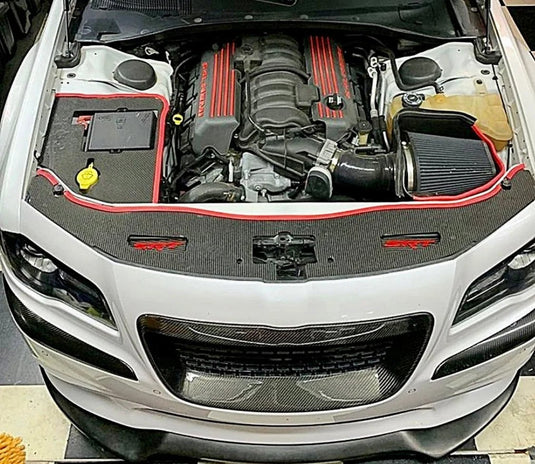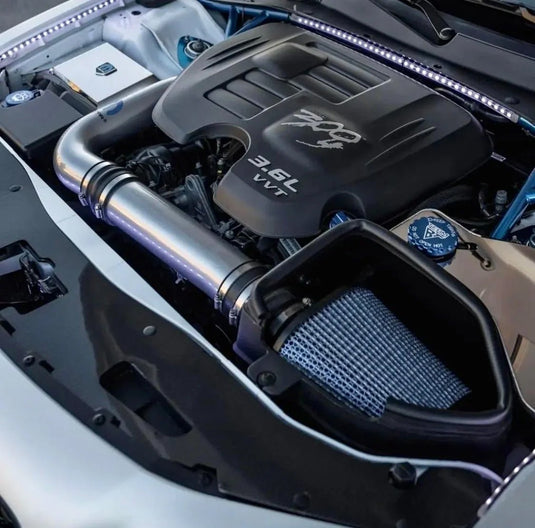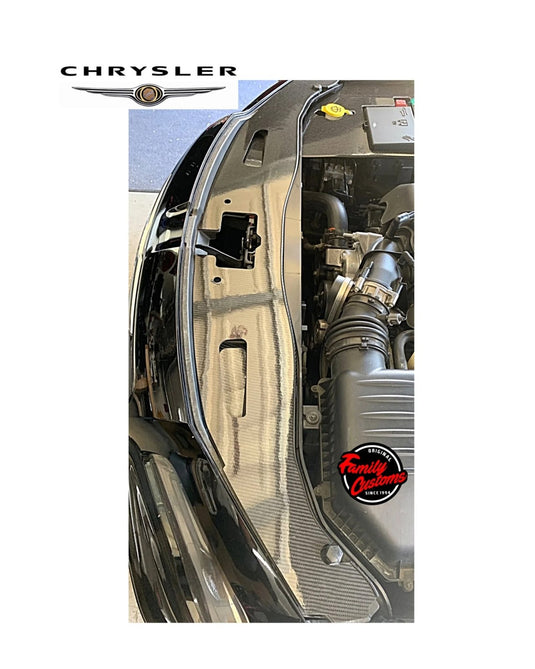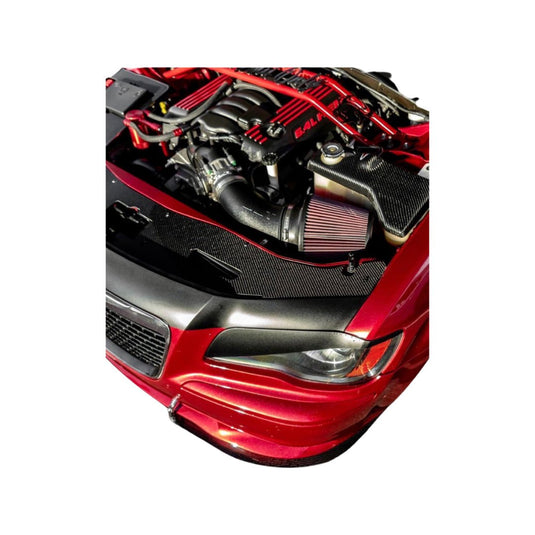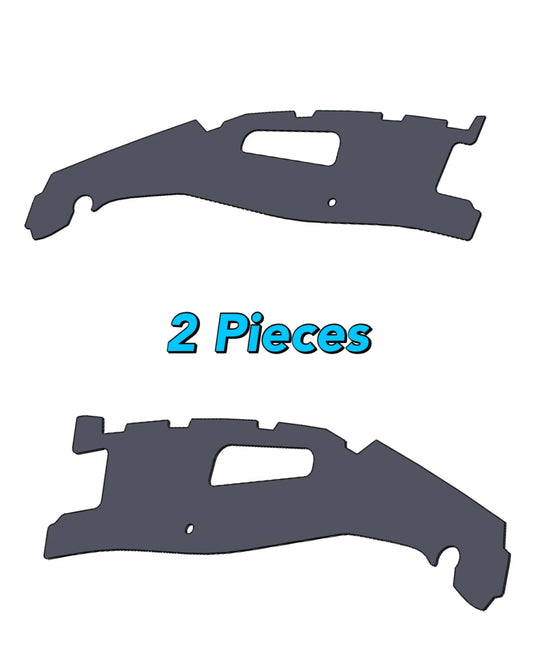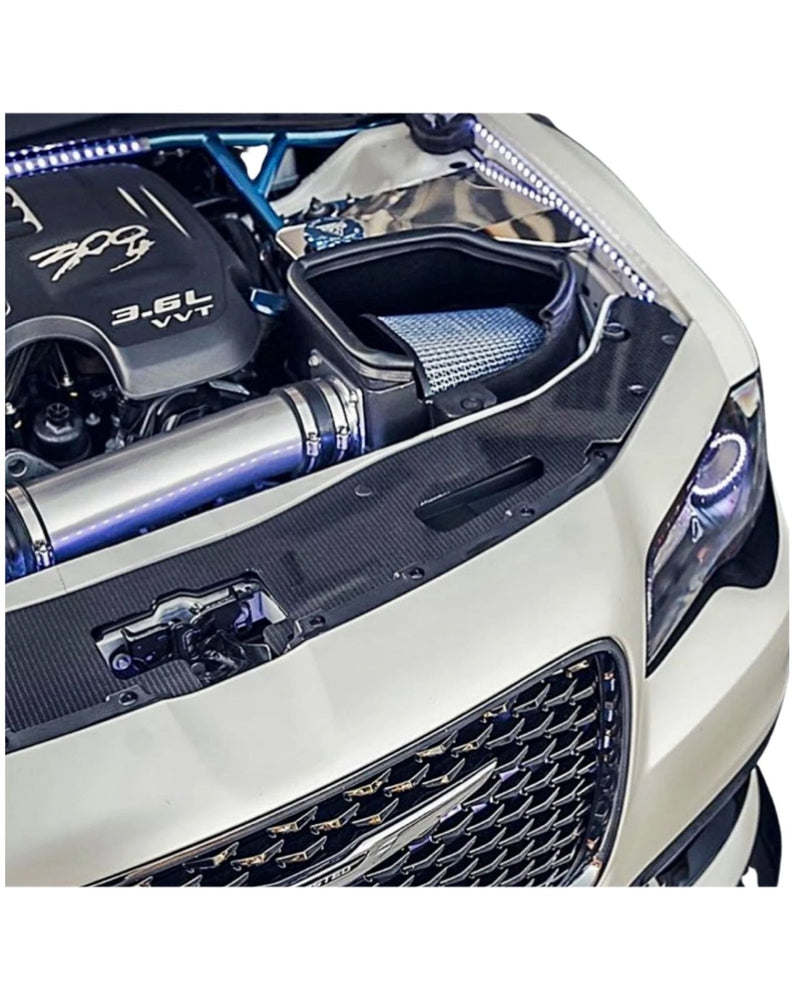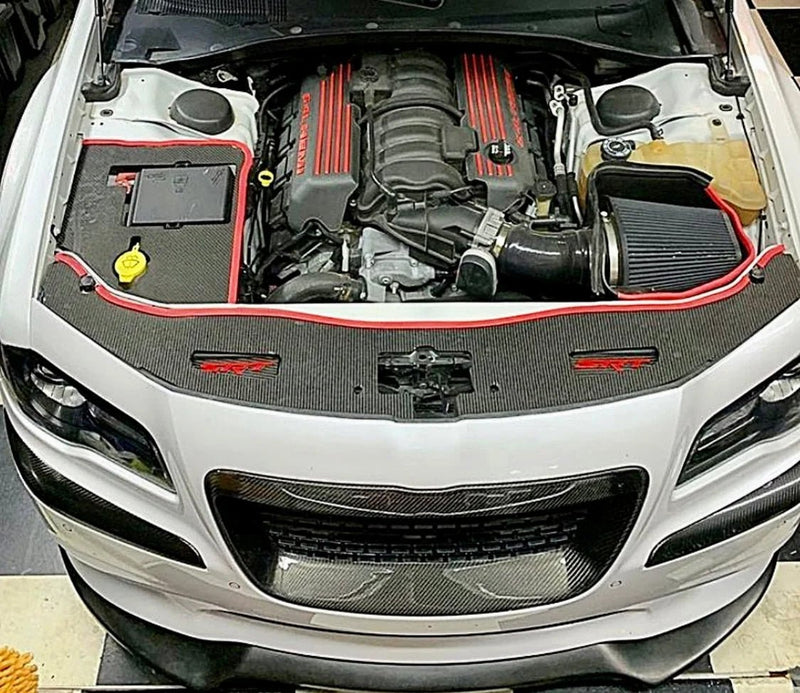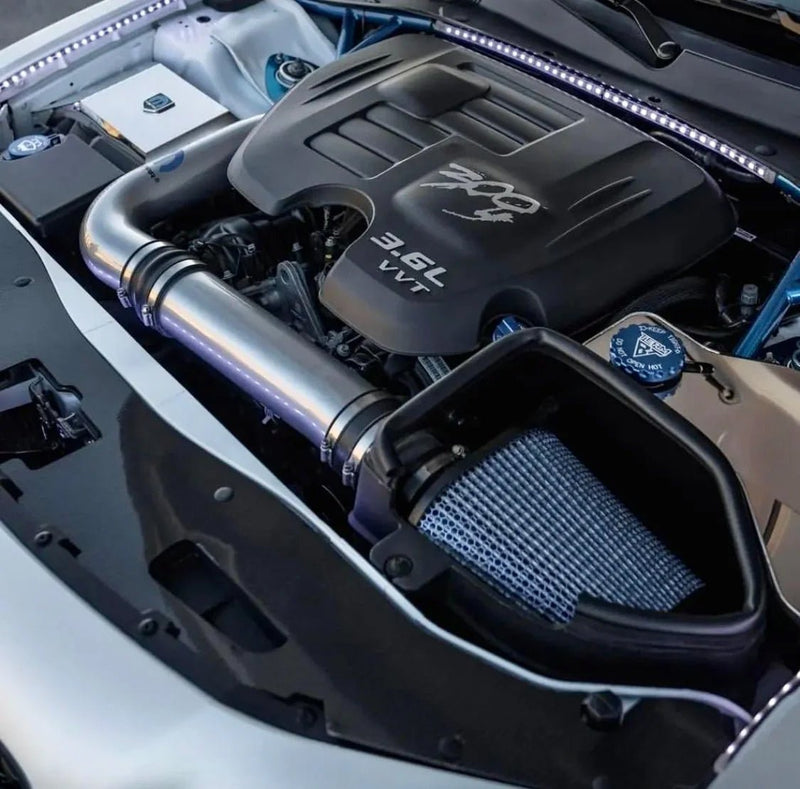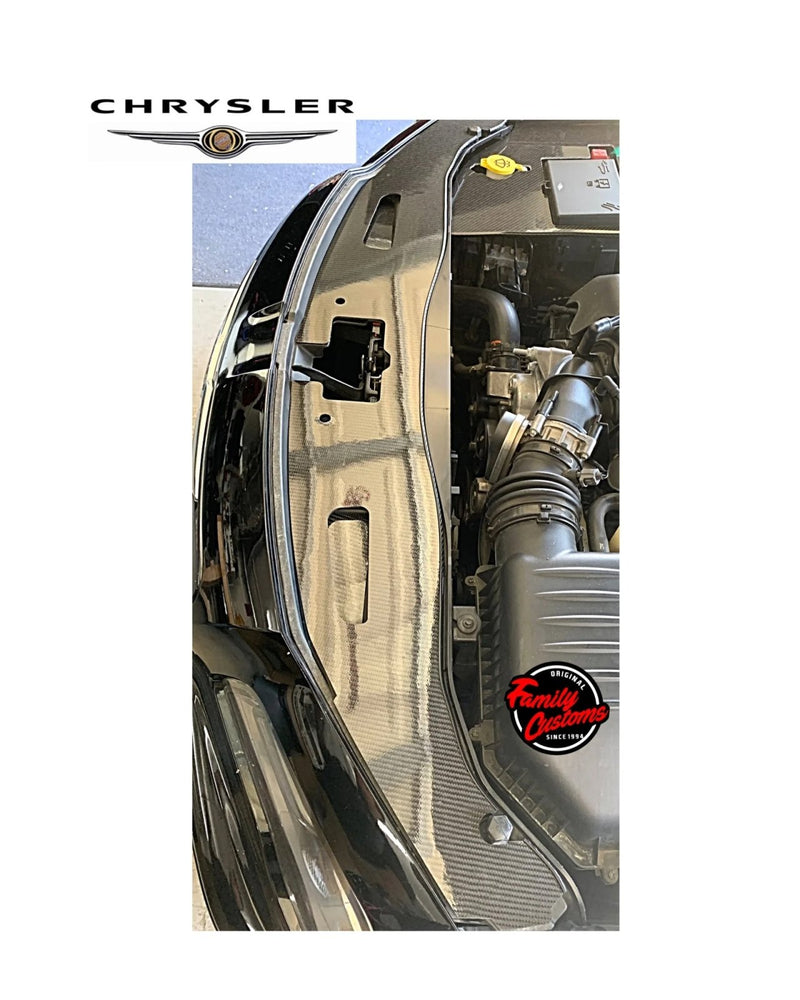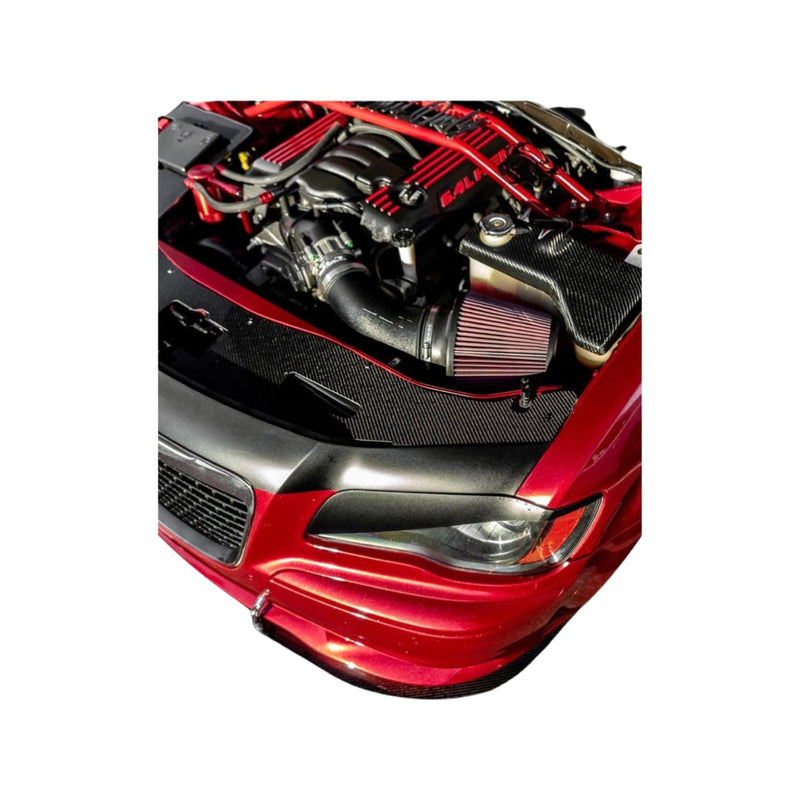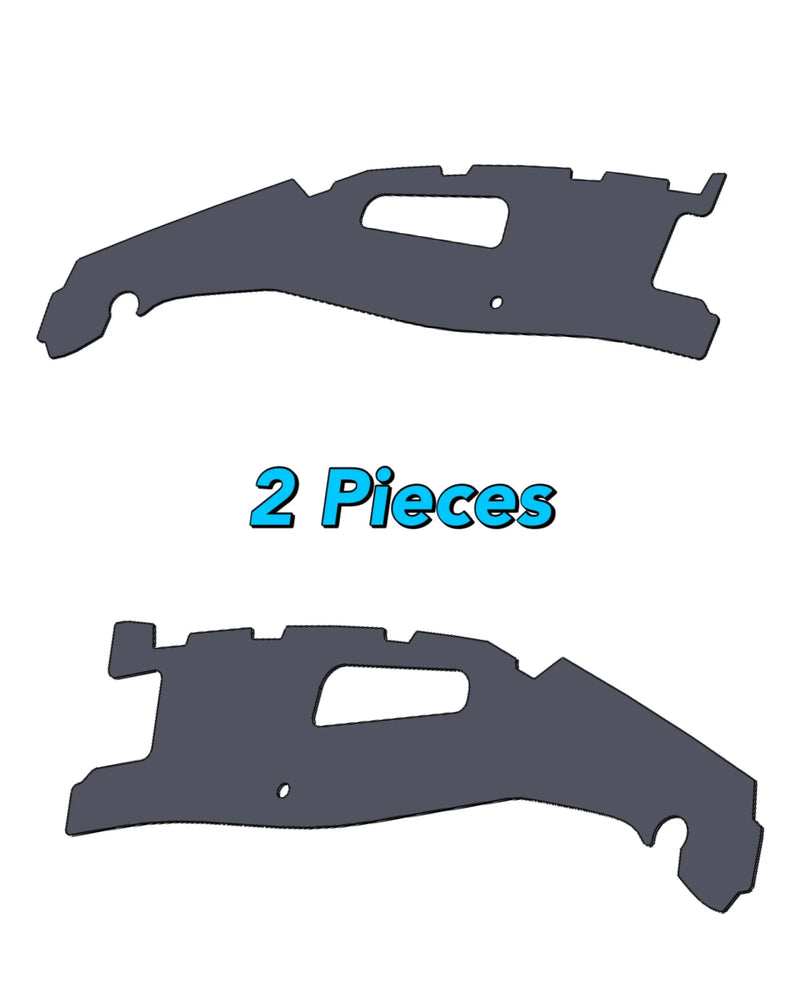 CHRYSLER 300 RADIATOR COVER
Fitment: 2012-2022

A clean upgrade for your Chrysler 300.
AVAILABLE FINISH/MATERIALS
Raw Aluminum
Carbon Fiber 2x2 Twill Weave
PERKS
USA Designed and Built!

An extremely quick and easy mod.
NOTES

Carbon fiber is made from a special process and flex resin: Carbon fiber, 3K with gel coat, 2X2 twill weave pattern coating: UV-stable clear coat.
For installation you must twist your hood stop 1/4" downward.
HELPFUL LINKS