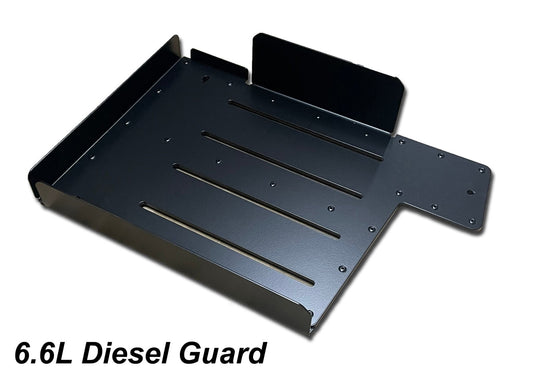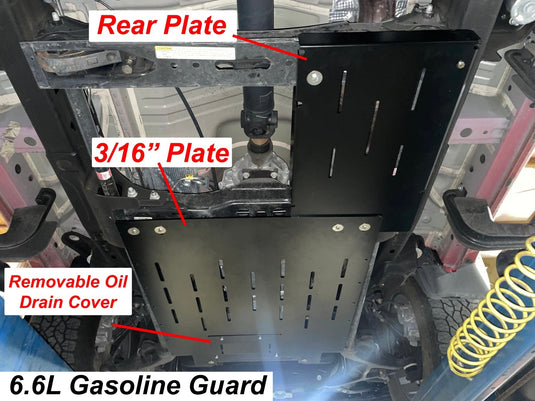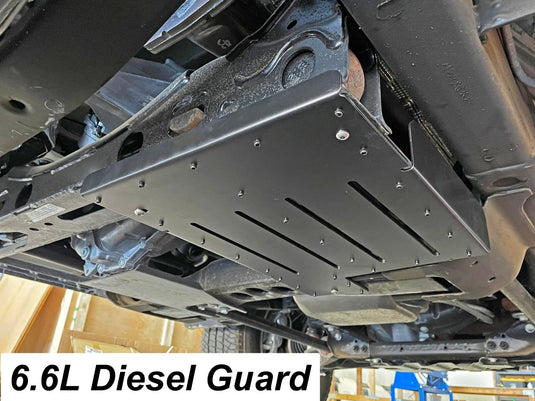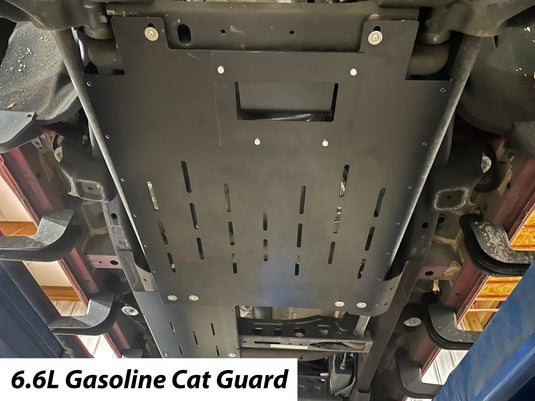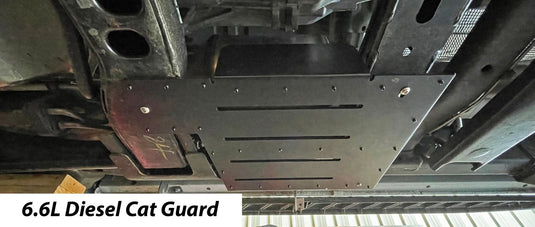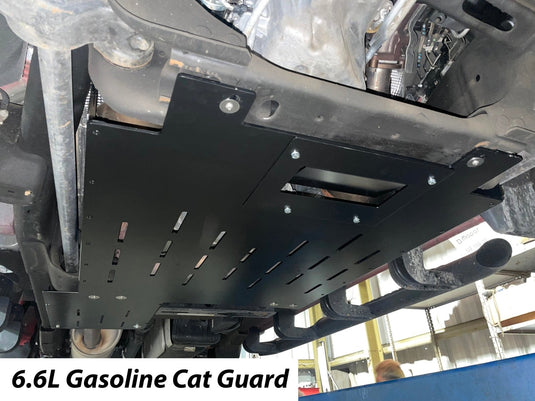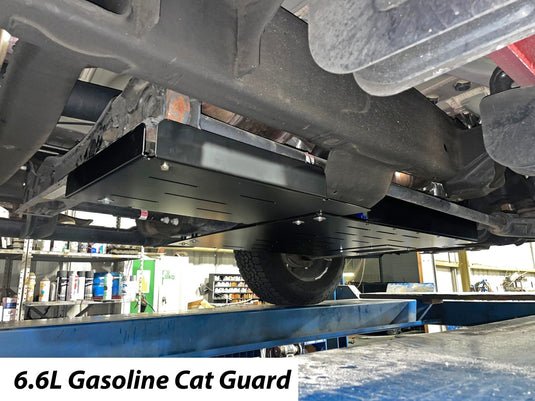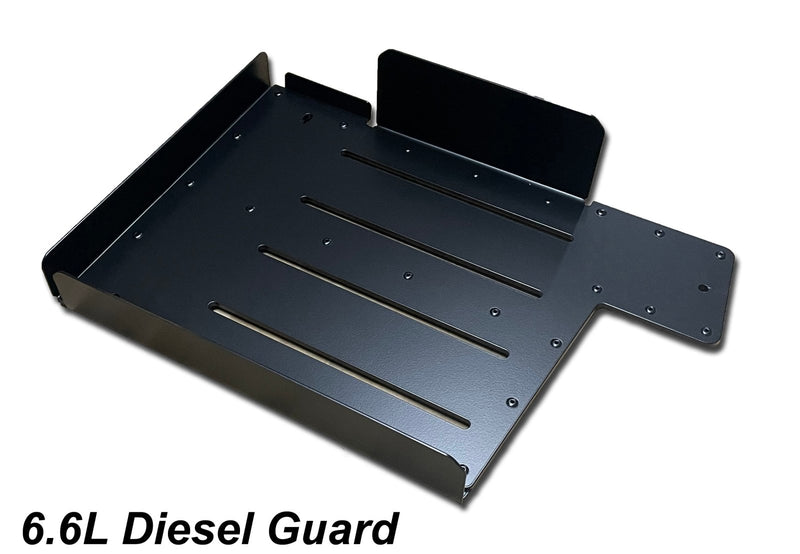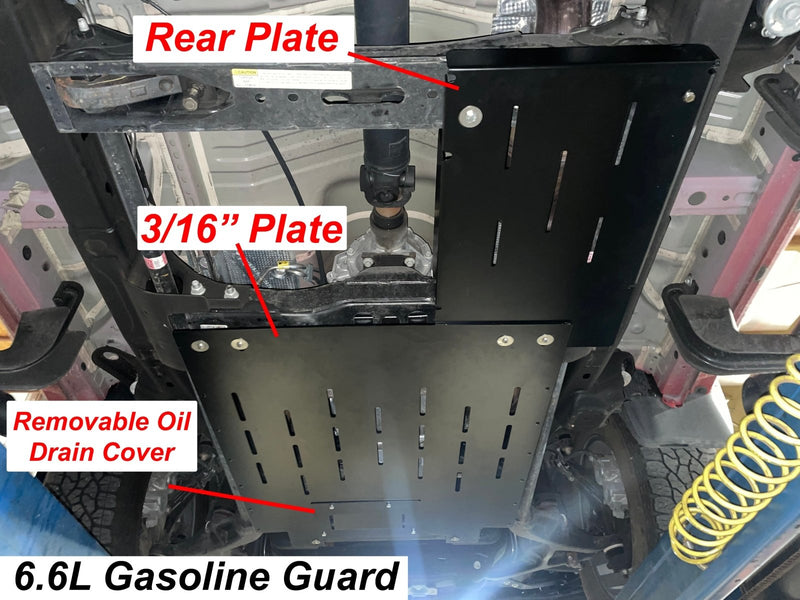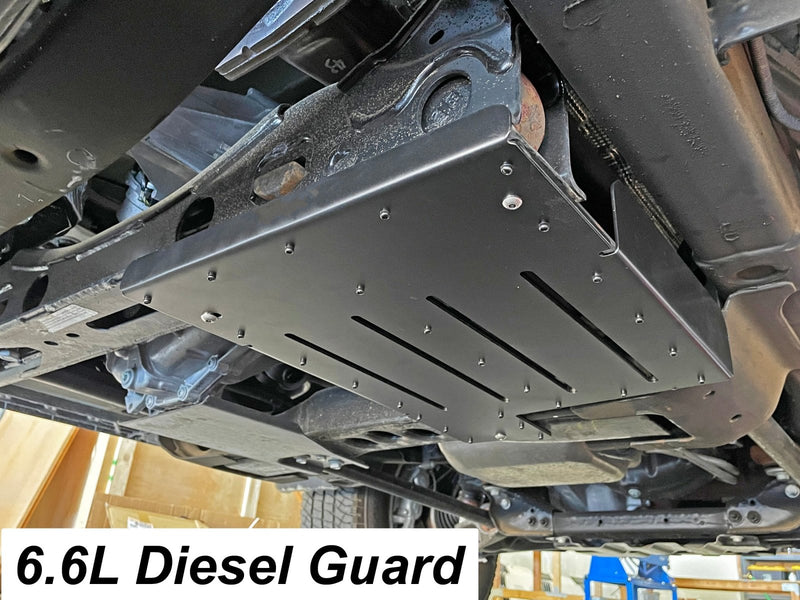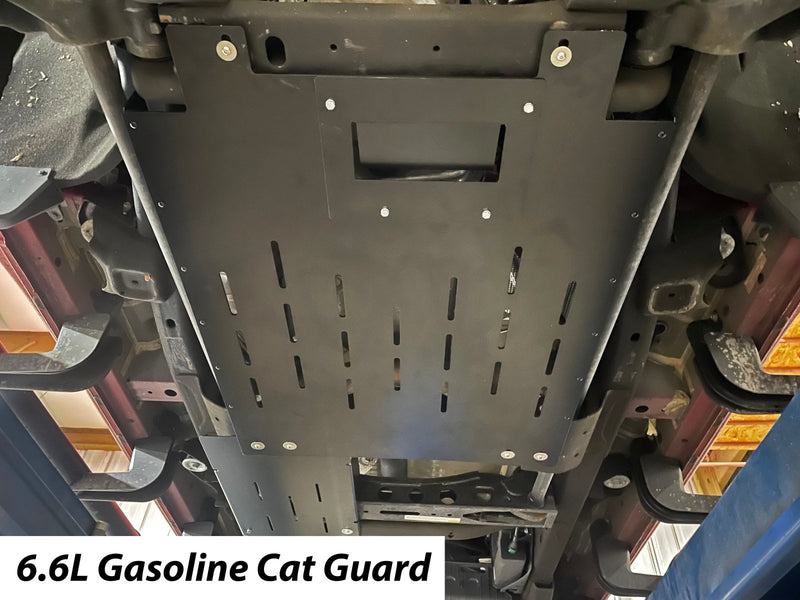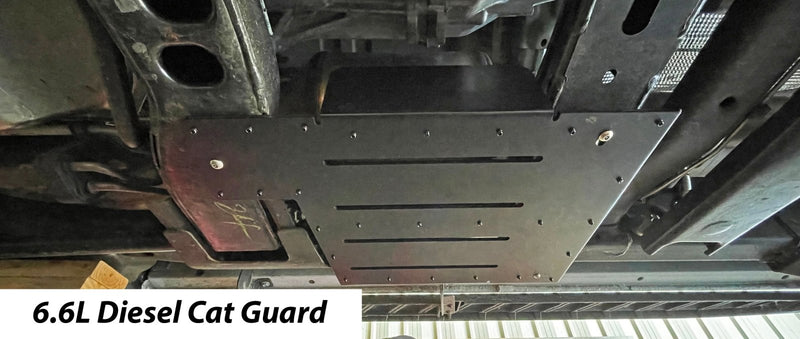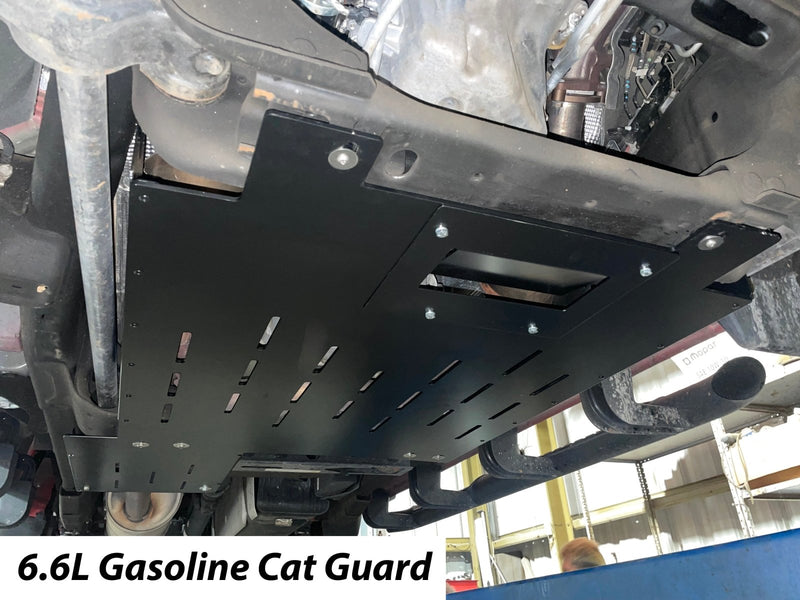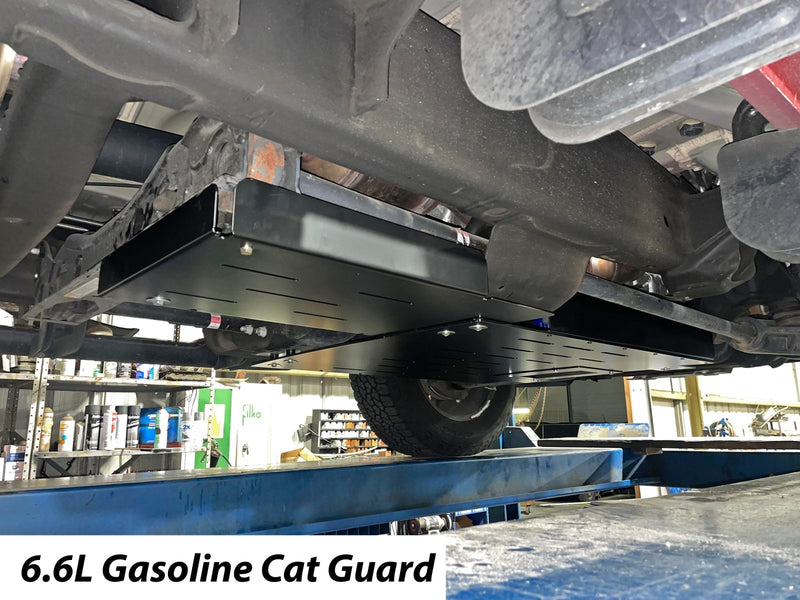 CHEVROLET / GMC CATALYTIC CONVERTER GUARD / SHIELD 2500HD
Confirmed Fitment: 2020-2024
Must have 2020+ Body Style
Engines currently fitted: 6.6L Duramax Diesel / 6.6L Gasoline

"Just had the guard professionally installed. It fits perfectly. The peace of mind is worth every dollar. If I know of anyone in need of a catalytic converter guard I certainly will recommend your company... Thank you so very much. I certainly admire your attention to detail and appreciate your outstanding customer service. " - G. Lovio
Protect your expensive catalytic converters with our catalytic converter guard. This guard mounts to your truck's frame providing a physical barrier to help prevent theft. Crafted from 5052 Aluminum, and powder coated semi-gloss black, our catalytic converter guards are exceptionally designed to discourage intruders. 

AVAILABLE FINISH/MATERIALS
Semi-Gloss Black 5052 Aluminum -

 

CNC Cut, Powder Coated
PERKS
Made in the

 

USA 
Mounting Hardware is SUPPLIED

Installation Instructions are PROVIDED
Theft Prevention is Enhanced with SPECIAL BOLTS
Built-in HEAT EXTRACTION VENTS
DIESEL GUARD: 3 Plates are Riveted to become nearly 1/4" THICK

GASOLINE GUARD: 1 Very Large 3/16" THICK Plate + 1 Rear 0.08" THICK Plate + Removable Oil Drain Cover

NOTES

A heavy duty threaded rivnut tool with a 1/4"-20 and 5/16"-18" mandrel will be necessary for installation (any other tools necessary are common). Professional installation on a lift is recommended.
HELPFUL LINKS
Other common names:
- Catalytic Converter Shield
- Cat Guard
- Cat Block
- Catalytic Converter Anti Theft
- Cat Anti Theft
- Catalyst Converter Shield
- Catalyst Converter Guard
- Catalyst Converter Anti Theft
- Cadillac Converter Guard
- Cadillac Coverter Shield