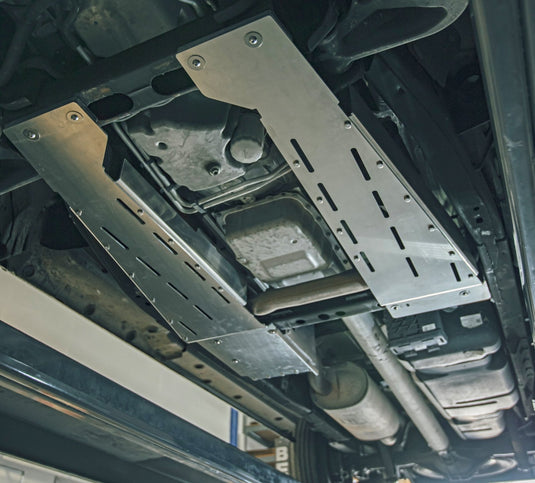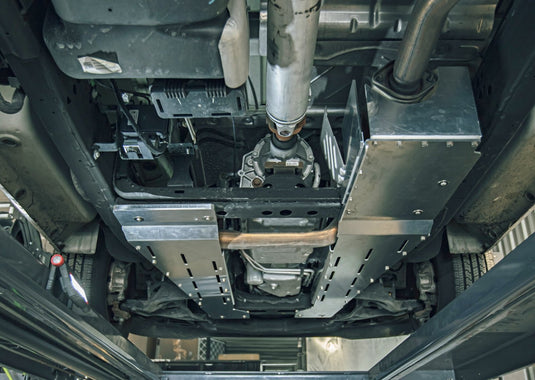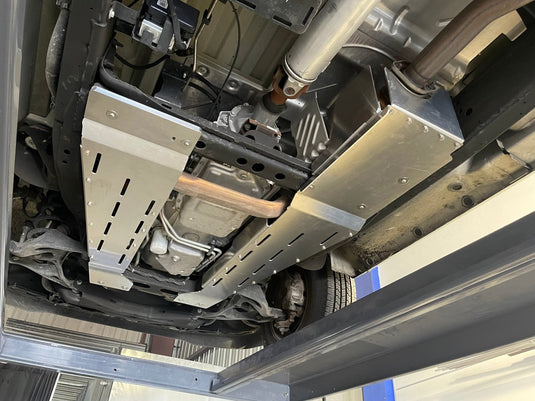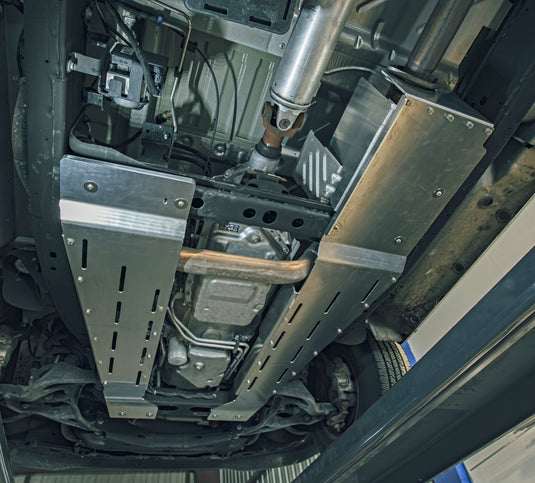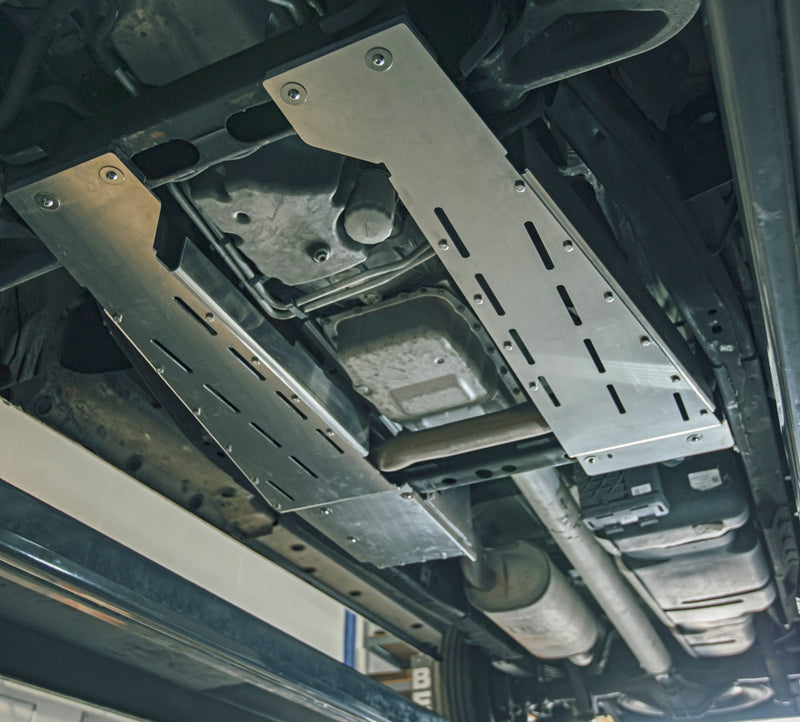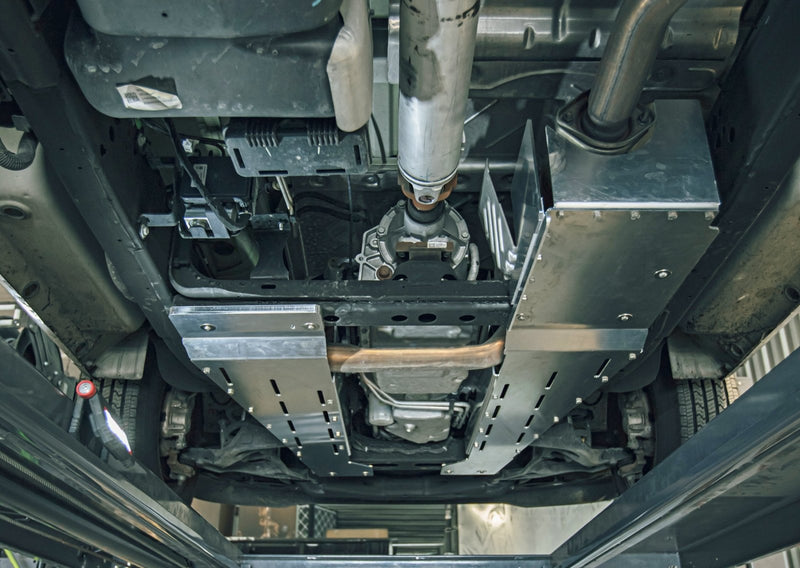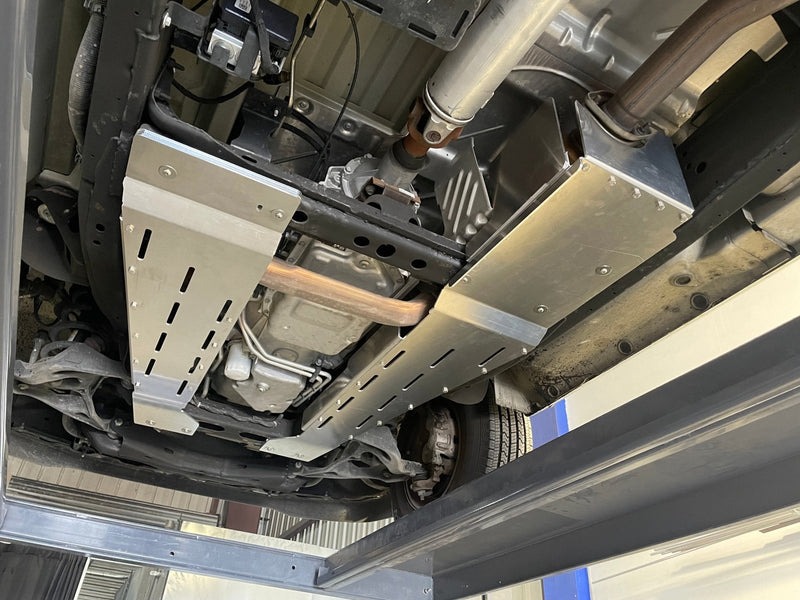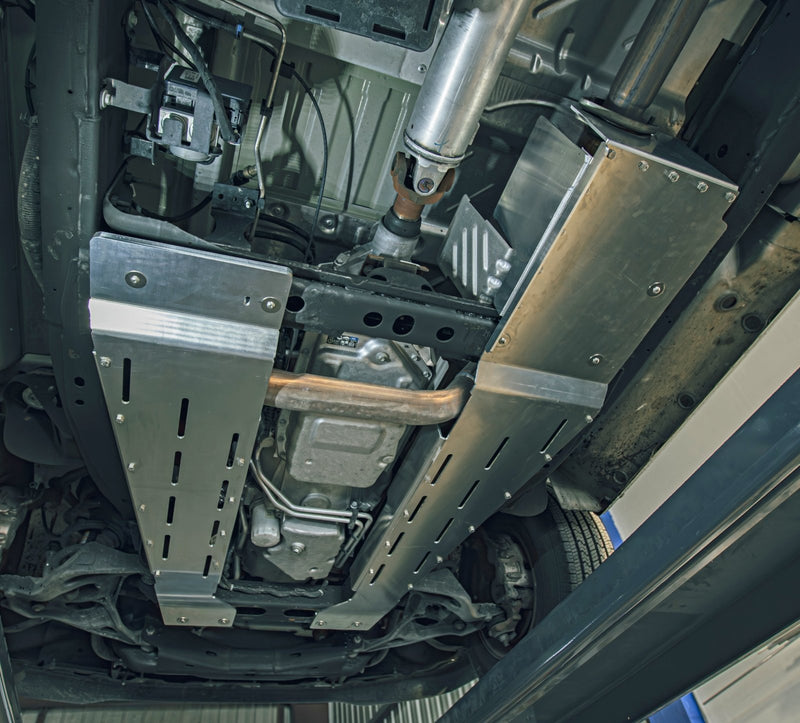 EXPRESS/SAVANNA CATALYTIC CONVERTER GUARD / SHIELD
Confirmed Fitment: 2021-2023 w/ a  4.3L V6 or 6.6L V8 (Express and Savana) 

This fits the express and savana vans.
This fits the cutaways.
This does NOT fit the Silverado/Sierra. 

Not sure if this fits your vehicle? Send us your VIN!
Protect your expensive catalytic converters with our catalytic converter guard. This guard mounts to your truck's frame providing a physical barrier to help prevent theft. Crafted from 5052 Aluminum, and powder coated semi-gloss black, our catalytic converter guards are exceptionally designed to discourage intruders. 
AVAILABLE FINISH/MATERIALS
Raw 5052 Aluminum - CNC Cut, Bare Aluminum,

 

Surface scratches will be present

Semi-Gloss Black 5052 Aluminum -

 

CNC Cut, Powder Coated
PERKS
Built in the USA 
Mounting hardware is supplied

Installation instructions are provided
Theft prevention is enhanced with security bolts
Built-in heat extraction vents
All pieces are 3/16" thick, and 1/2" thick spacer plates are included for V8 versions

Choose between raw aluminum or powder coated black

NOTES

A heavy duty threaded rivnut tool with a 5/16"-18 mandrel and 17/32" drill bit will be necessary for installation (any other tools necessary are common). See instructions below.
HELPFUL LINKS
Other common names:
- Catalytic Converter Shield
- Cat Guard
- Cat Block
- Catalytic Converter Anti Theft
- Cat Anti Theft
- Catalyst Converter Shield
- Catalyst Converter Guard
- Catalyst Converter Anti Theft
- Cadillac Converter Guard (it's not a cadillac)
- Cadillac Converter Shield (it's not a cadillac)