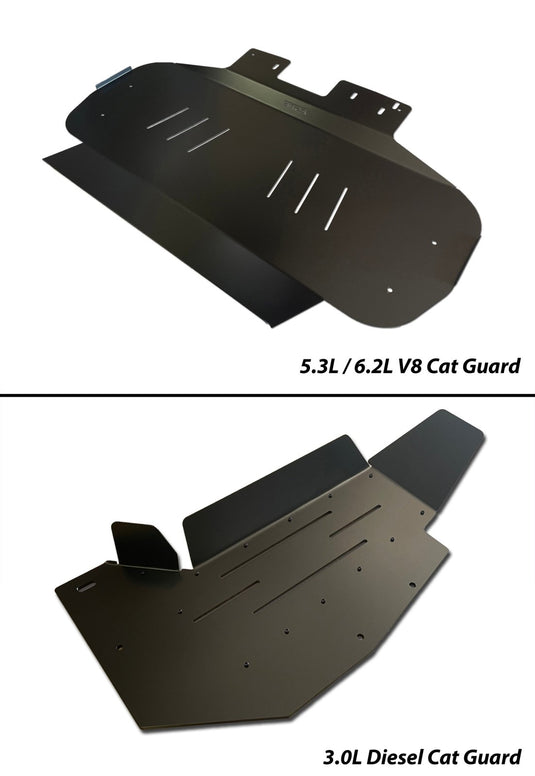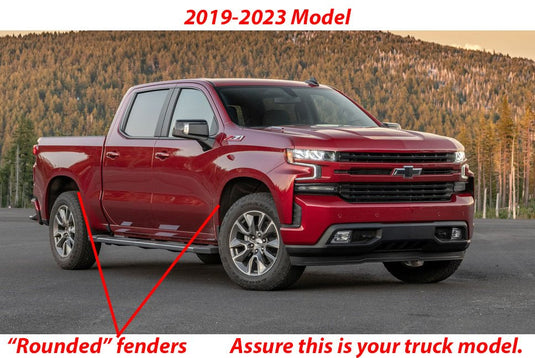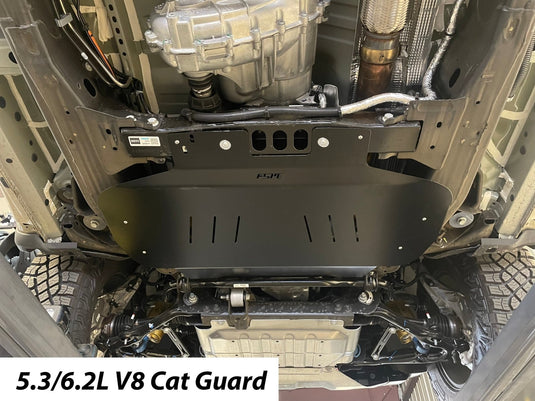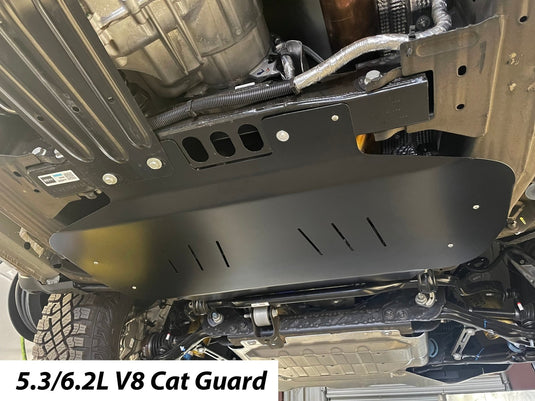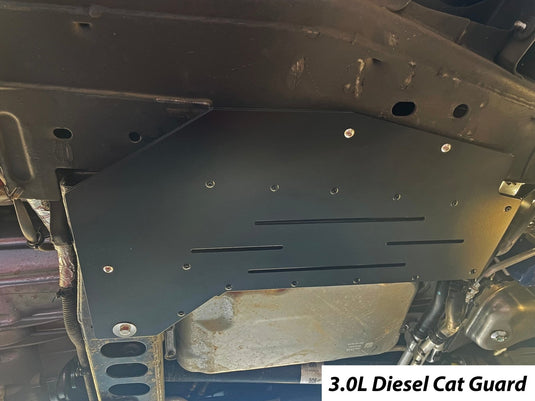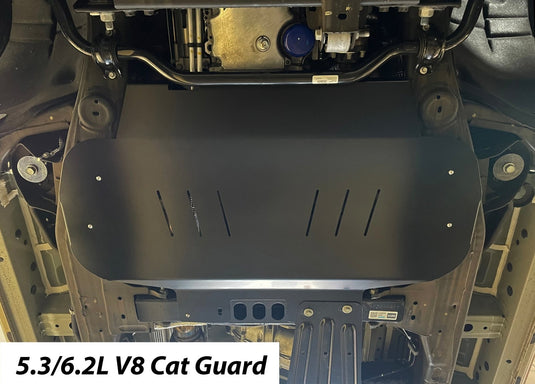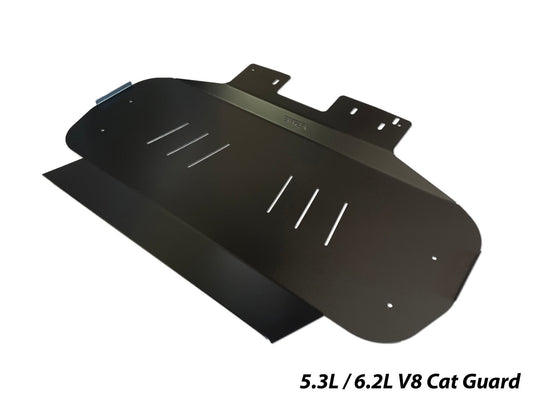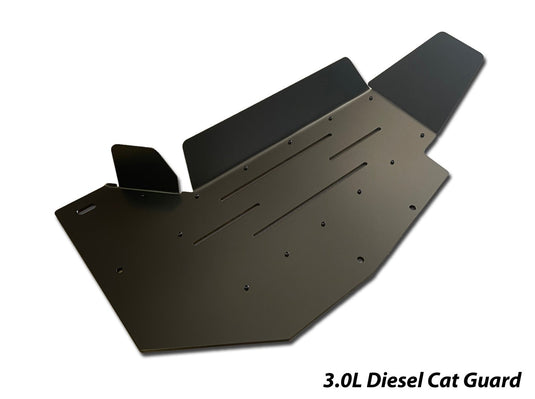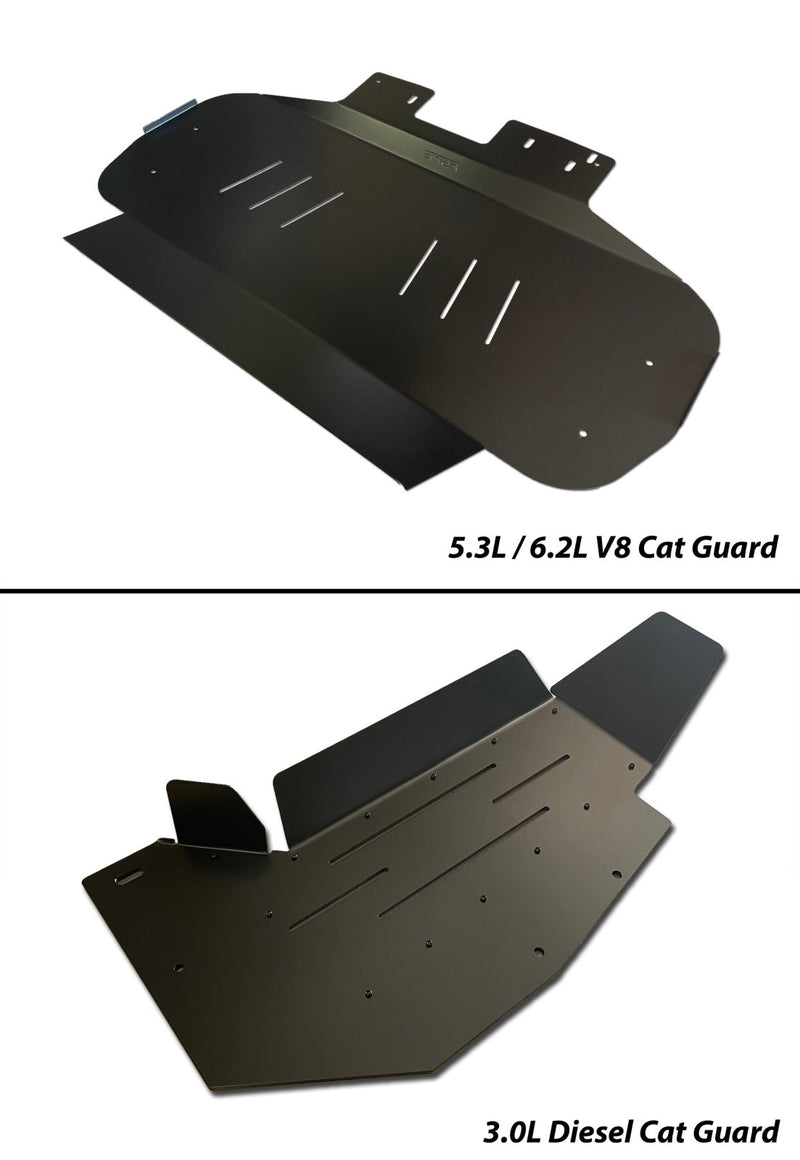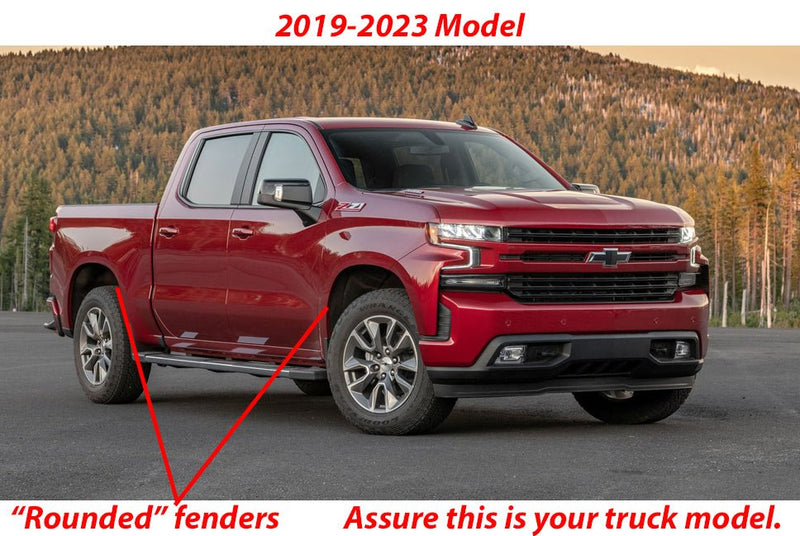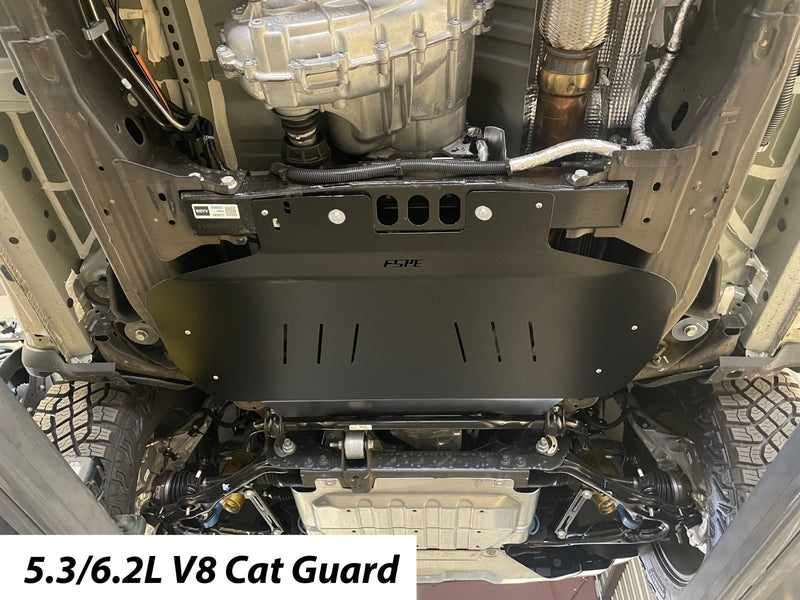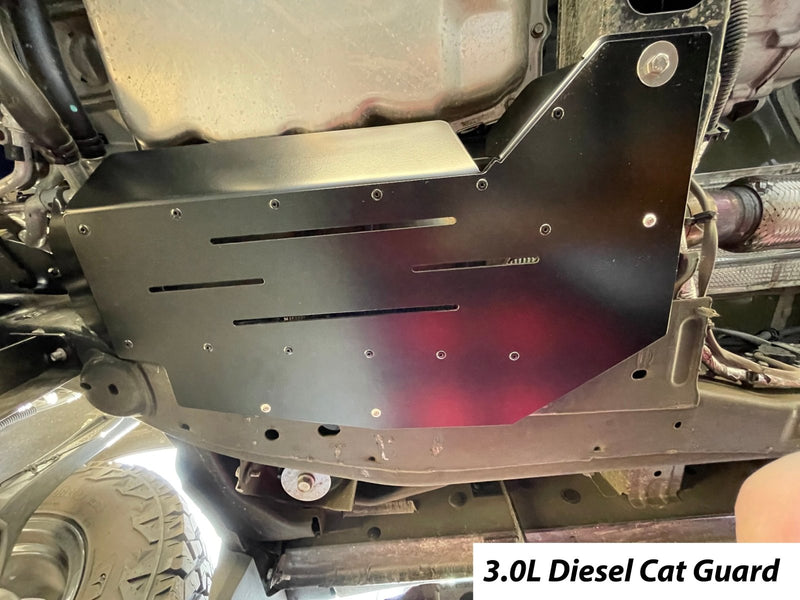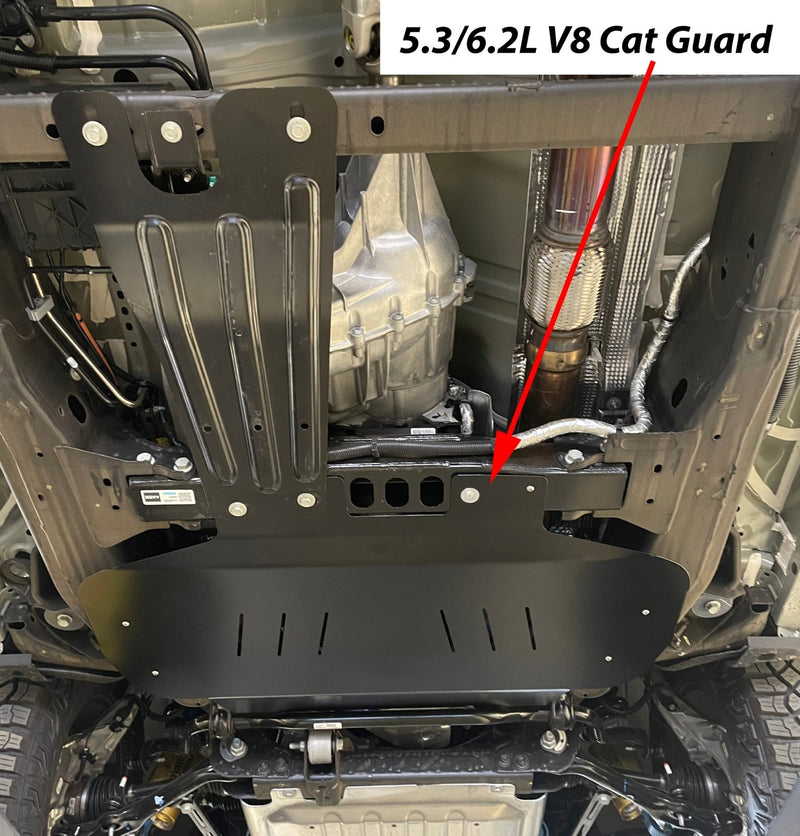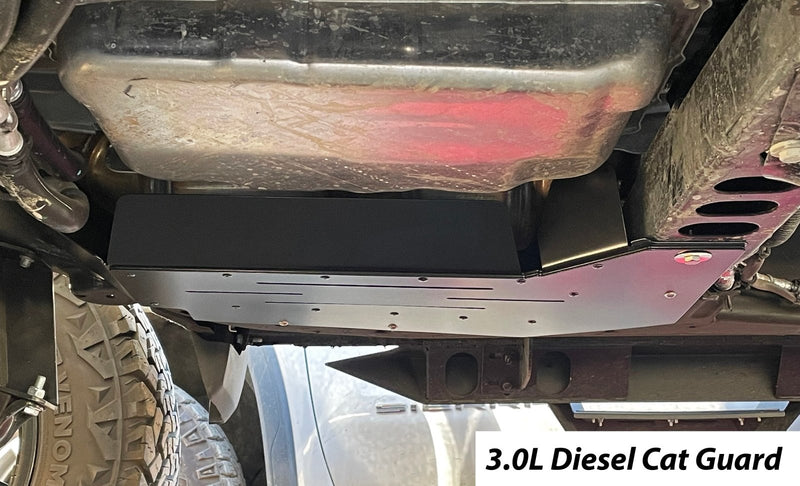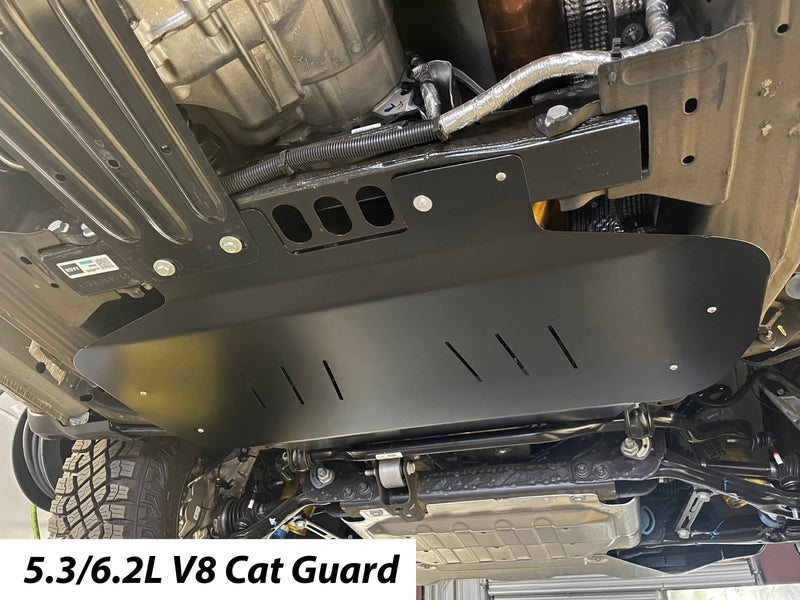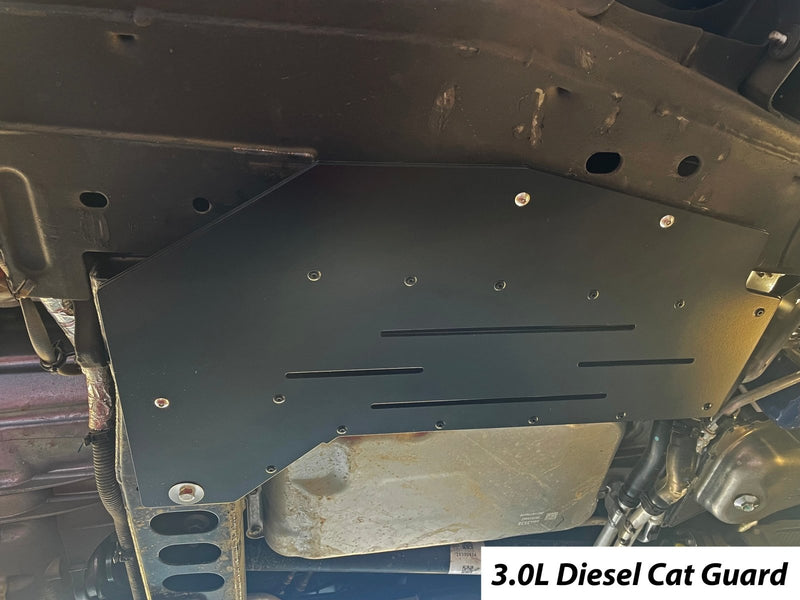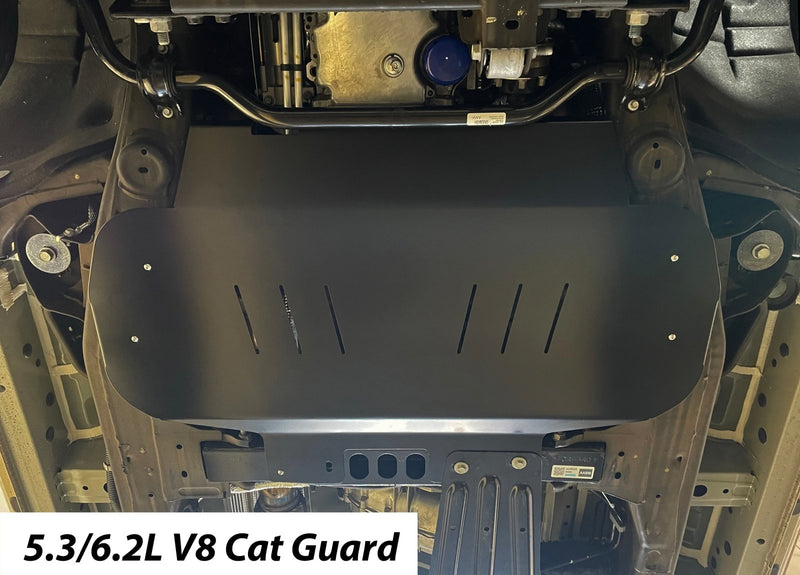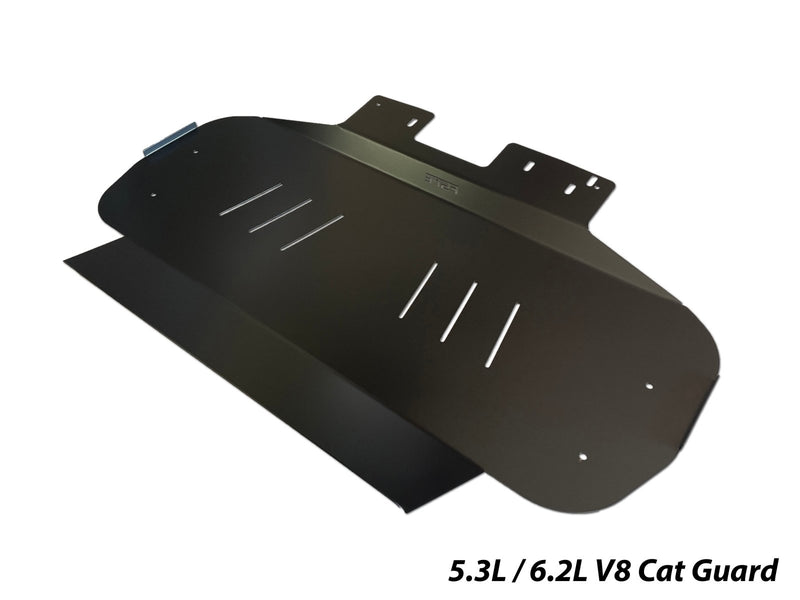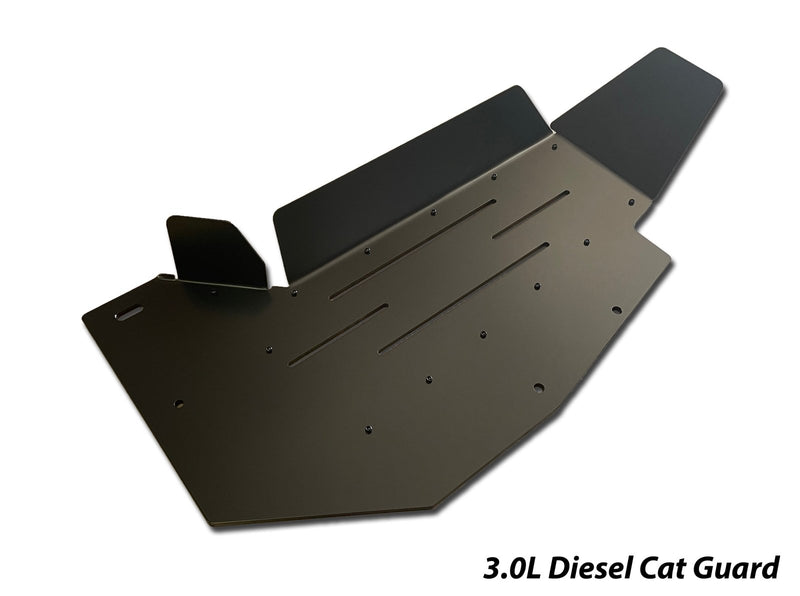 Typically ships in 2-5 business days 👀
CHEVROLET SILVERADO / GMC SIERRA 1500 CATALYTIC CONVERTER GUARD / SHIELD VERSION 1
Confirmed Fitment: 2019-2023 (will not fit gasoline lifted versions, like the Harley Davidson edition) 
NEW: TRY OUR VERSION 2. IT'S THICKER AND MOUNTS ON THE INSIDE OF THE FRAME RAILS. CLICK HERE!!!!!!!!!

Please confirm your truck has the newer body style starting 2019. Newer models were not introduced outside of the United States until 2020. Does NOT fit the LD model. 
Engines currently fitted: 3.0L Diesel, 5.3L & 6.2L V8 (Diesel & V8 are different cat guards)
Now fits ZR2! 
NOT CONFIRMED ON 1500HD!!! (it is a different truck)

Protect your expensive catalytic converters with our catalytic converter guard. This guard mounts to your truck's frame providing a physical barrier to help prevent theft. Crafted from 5052 Aluminum, and powder coated semi-gloss black, our catalytic converter guards are exceptionally designed to discourage intruders. 
AVAILABLE FINISH/MATERIALS
Semi-Gloss Black 5052 Aluminum -

 

CNC Cut, Powder Coated
PERKS
USA Built 
Mounting Hardware is SUPPLIED

Installation Instructions are PROVIDED
Theft Prevention is Enhanced with SPECIAL BOLTS
Built-in HEAT EXTRACTION VENTS
NOTES

A heavy duty threaded rivnut tool with a 1/4"-20 mandrel will be necessary for installation (any other tools necessary are common). 
HELPFUL LINKS
TESTIMONIAL

"I want to first off say that the guard far exceeded my expectations when it came to the quality.  For what looks like a simple concept of merely slowing down and stopping a potential thief, you definitely put the finer details on the guard and make it not only practical but visually appealing."


"Secondly, I found that the instructions that came with it was extremely easy to follow.  Setup to completion time for me was less than 1 hour.


"Congratulations on a well-built product and now, this is one less thing to worry about when it comes to preventing catalytic converter theft!"


- Stan S., California


Other common names:
- Catalytic Converter Shield
- Cat Guard
- Cat Block
- Catalytic Converter Anti Theft
- Cat Anti Theft
- Catalyst Converter Shield
- Catalyst Converter Guard
- Catalyst Converter Anti Theft
- Cadillac Converter Guard
- Cadillac Converter Shield
If you have a lift kit:
WE ARE NOT RESPONSIBLE FOR IMPROPER FITMENT ON LIFTED/RAISED/MODIFIED VEHICLES. OUR GUARDS ARE MADE FOR ORIGINAL VEHICLES ON OEM APPLICATIONS.