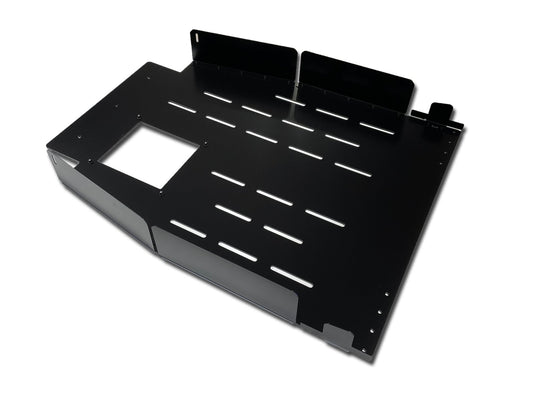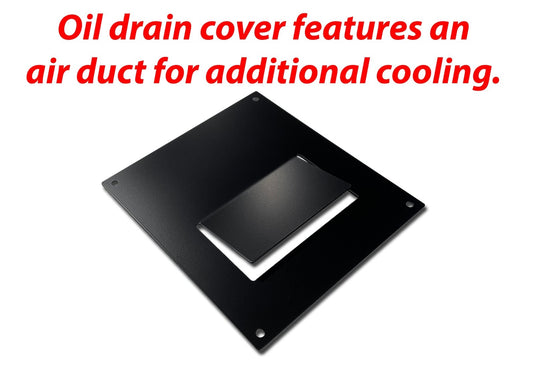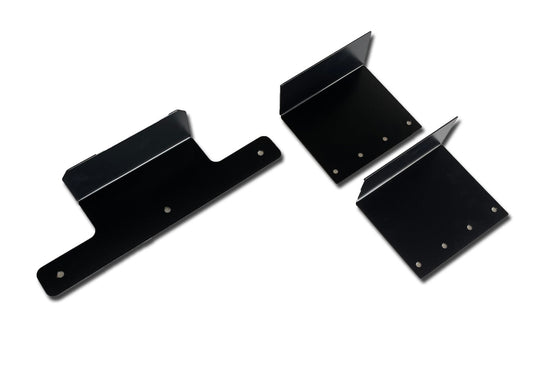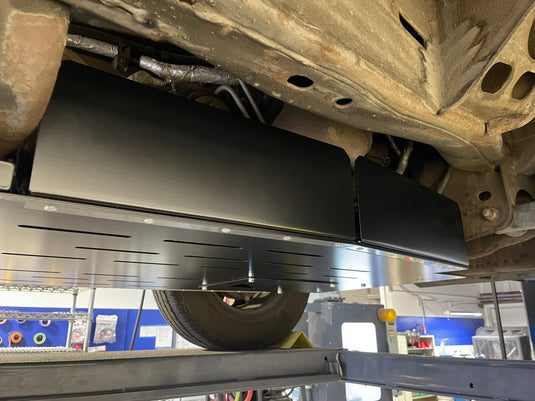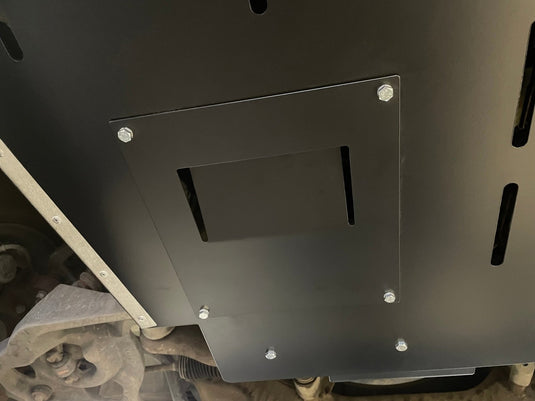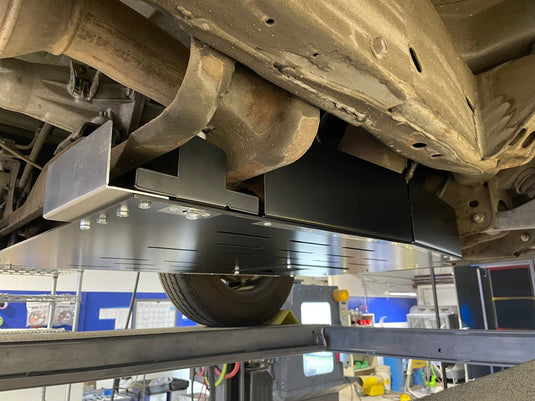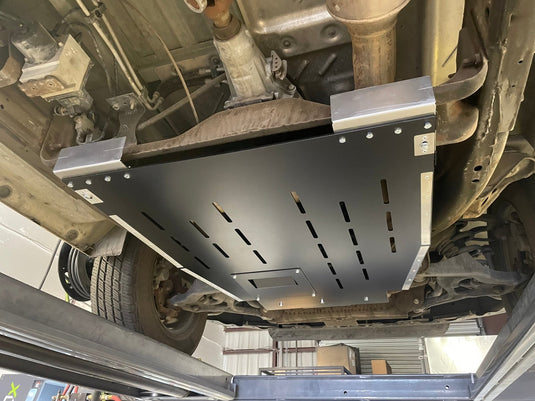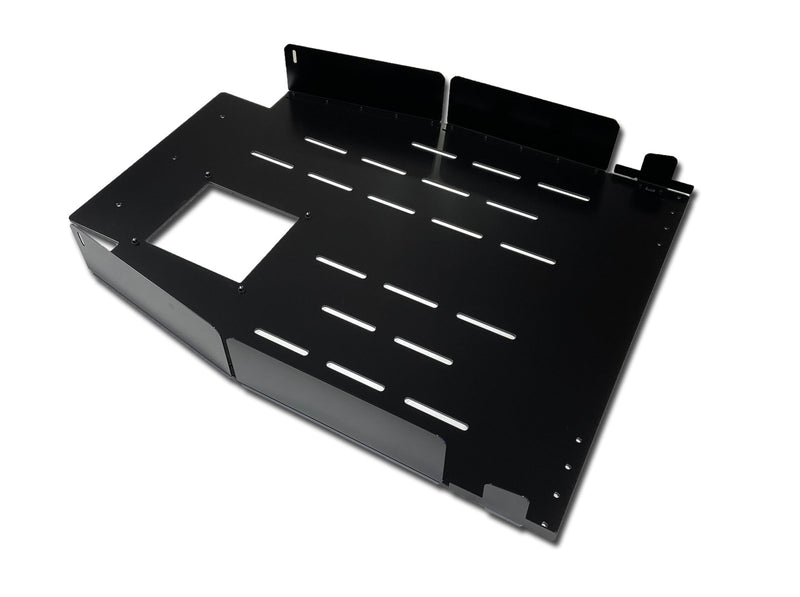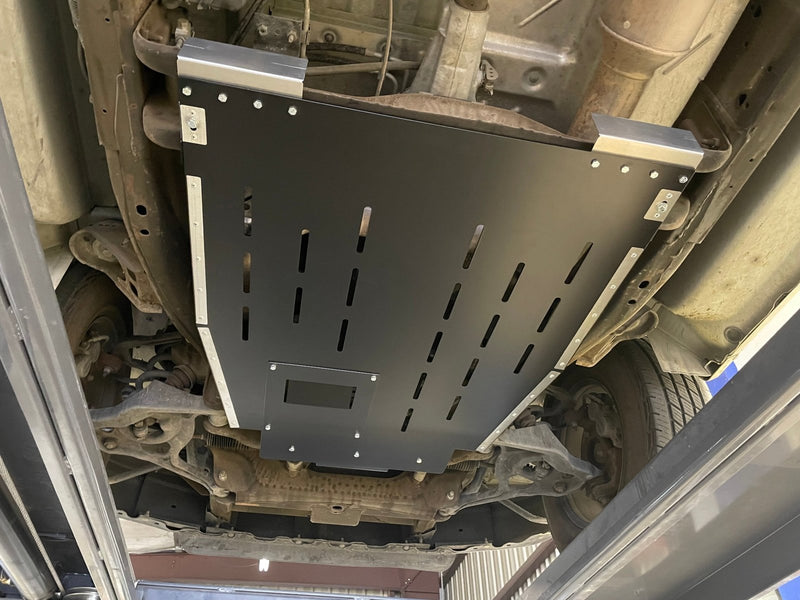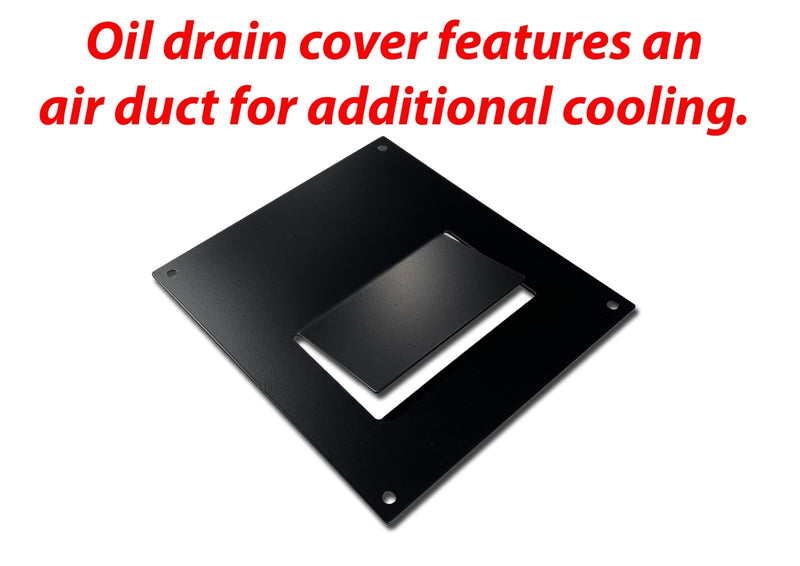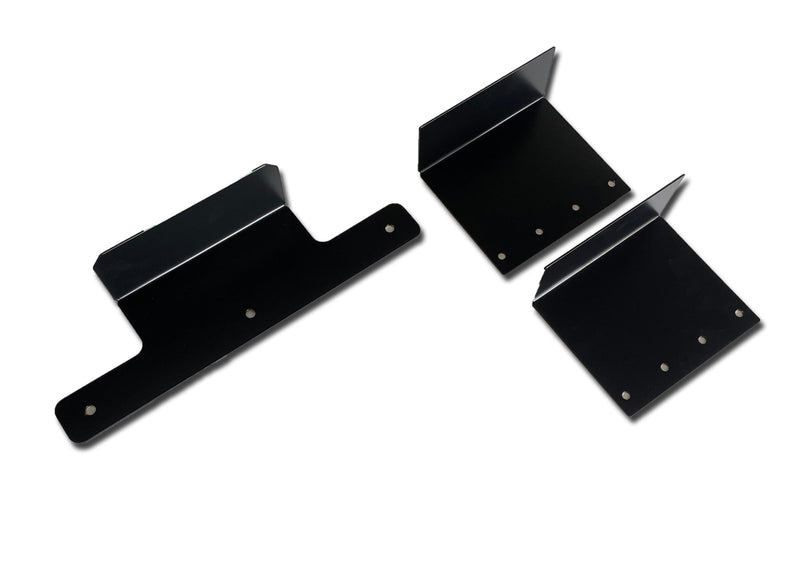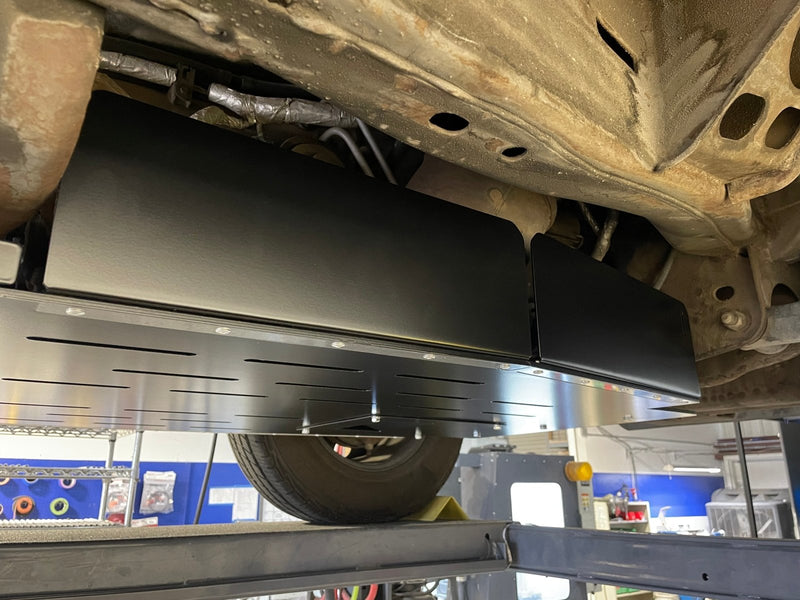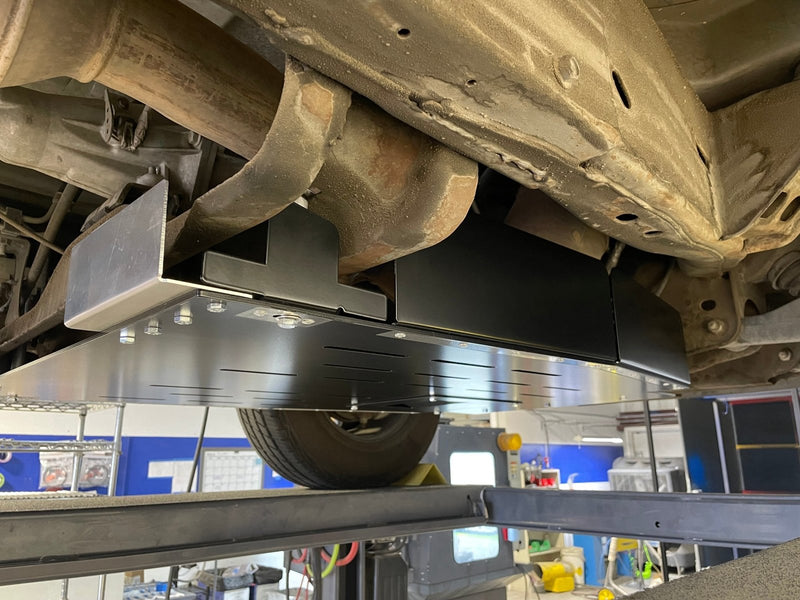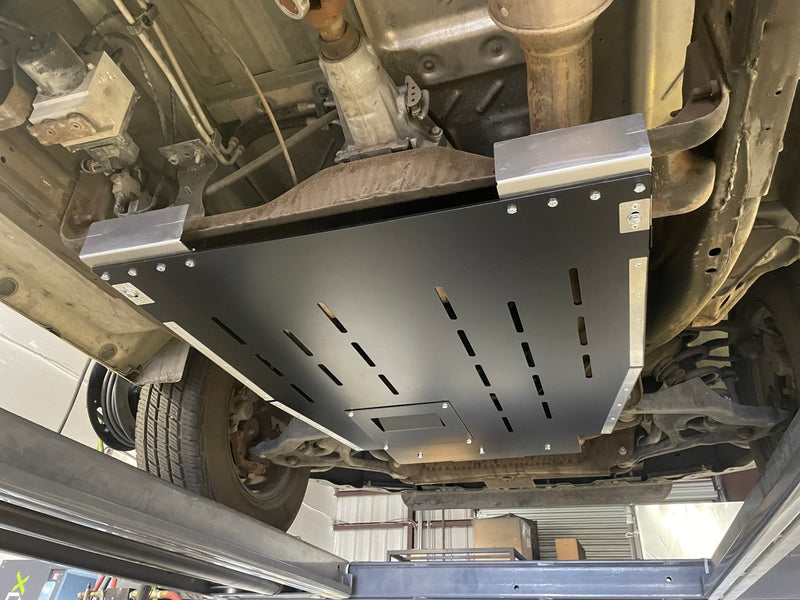 CHEVROLET / GMC CATALYTIC CONVERTER GUARD / SHIELD
Confirmed Fitment: 2003-2014 w/ a 4.3L V6 Engine
(currently checking others)
Your cat guard will be entirely black! (not silver in parts)
Protect your expensive catalytic converters with our catalytic converter guard. This guard mounts to your truck's frame providing a physical barrier to help prevent theft. Crafted from 5052 Aluminum, and powder coated semi-gloss black, our catalytic converter guards are exceptionally designed to discourage intruders. 
AVAILABLE FINISH/MATERIALS
Semi-Gloss Black 5052 Aluminum -

 

CNC Cut, Powder Coated
PERKS
Made in the

 

USA 
Mounting Hardware is SUPPLIED

Installation Instructions are PROVIDED
Theft Prevention is Enhanced with SPECIAL BOLTS
Built-in HEAT EXTRACTION VENTS
Main plate is 3/16" THICK; Oil Drain Cover/Rear Shield is 0.08" THICK

NOTES

A heavy duty threaded rivnut tool with a 5/16"-18 mandrel, and dremel tool will be necessary for installation (any other tools necessary are common). You are simply slightly opening up holes for rivnuts.
HELPFUL LINKS
Other common names:
- Catalytic Converter Shield
- Cat Guard
- Cat Block
- Catalytic Converter Anti Theft
- Cat Anti Theft
- Catalyst Converter Shield
- Catalyst Converter Guard
- Catalyst Converter Anti Theft
- Cadillac Converter Guard (it's not a cadillac)
- Cadillac Converter Shield (it's not a cadillac)