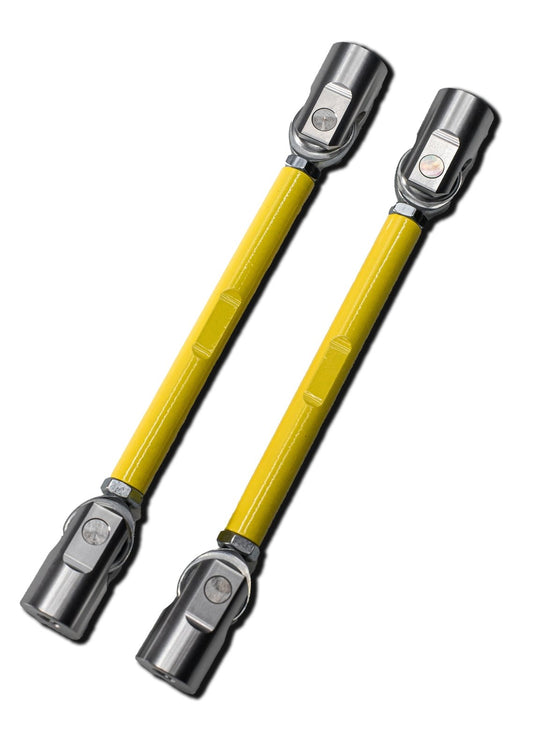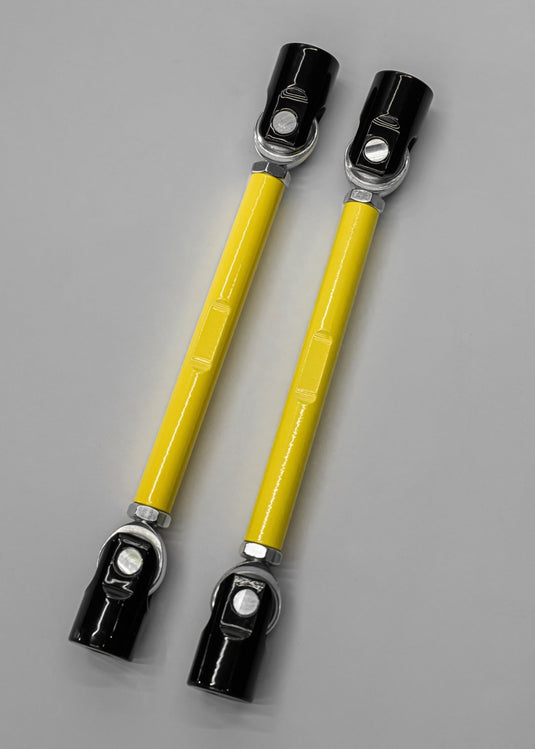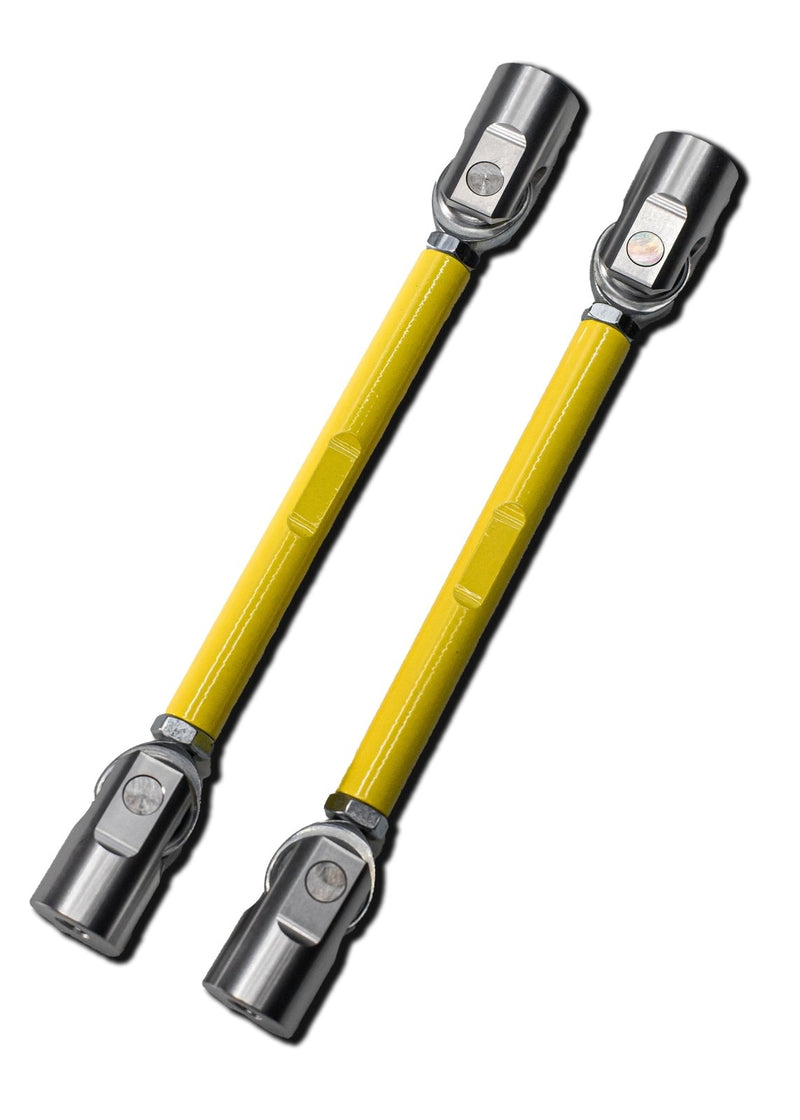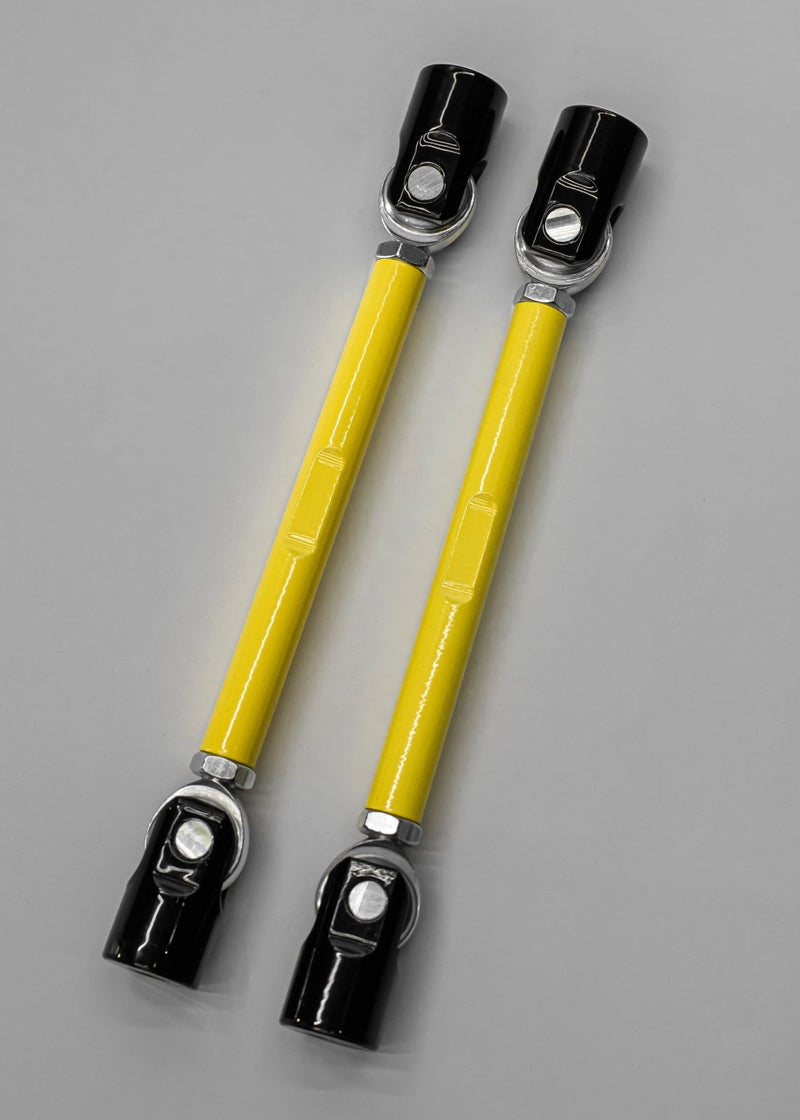 FS PERFORMANCE ENGINEERING SUPPORT RODS
LIMITED EDITION YELLOW
Some of the highest quality & most thought out support rods on the market. Made in-house on our CNC mill and lathe these rods stand out.
WHY WE CONSIDER OUR RODS THE BEST
Aircraft Grade 6061-T6 Billet Aluminum Crafted
1.75" of Adjustability - Reverse Threaded
Premium Stainless Steel Hardware Supplied w/ ALL Kits
Flat Spots Built in to the Rod Barrel (7/16") AND End Pieces (3/4") for Ease of Tightening
SHIPPED FREE TO 50 US STATES
CARE FOR YOUR RODS
Just like any other part of your car, take care and show your rods some love. These rods are meant for race cars so daily driving will take a toll on them. 
The rotational heim joints are prone to weathering. Salty rods will give the rods surface rust. We recommend ceramic coating the joints. 
Assure the threads on the heim joints are periodically cleaned. Once cleaned apply anti-sieze to the threads to prevent binding between the joint and barrel.