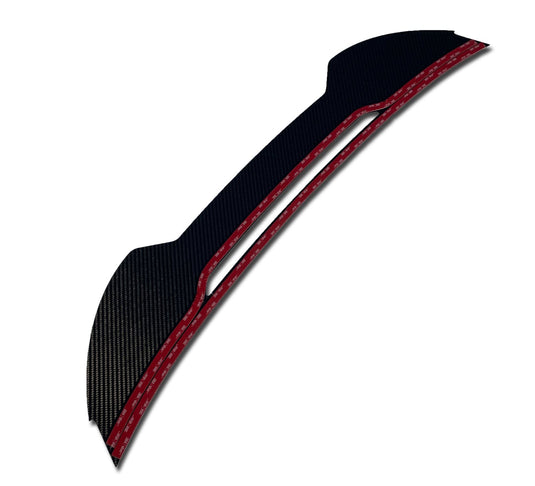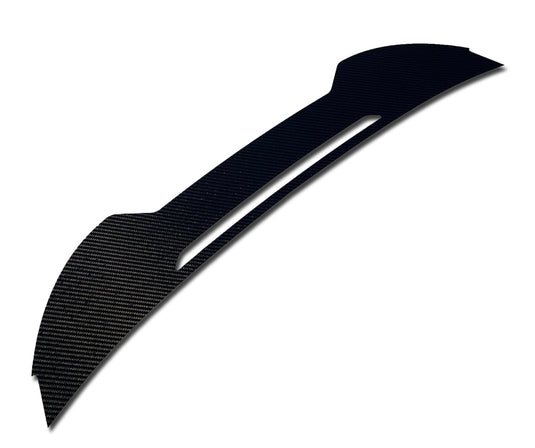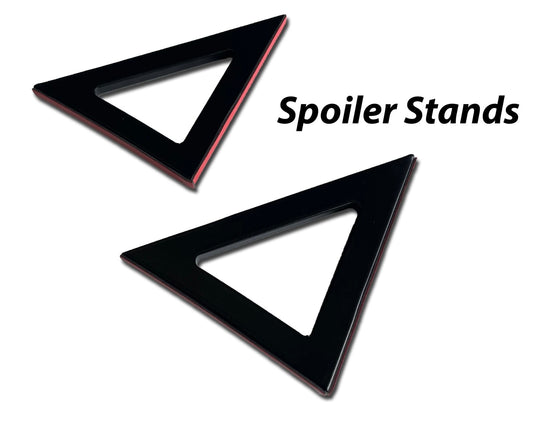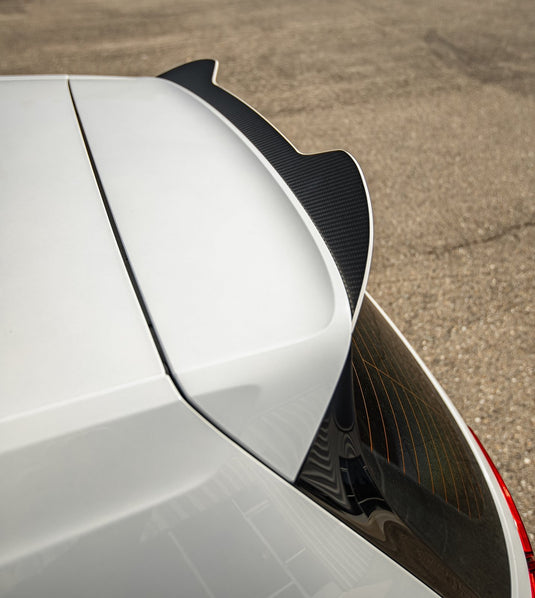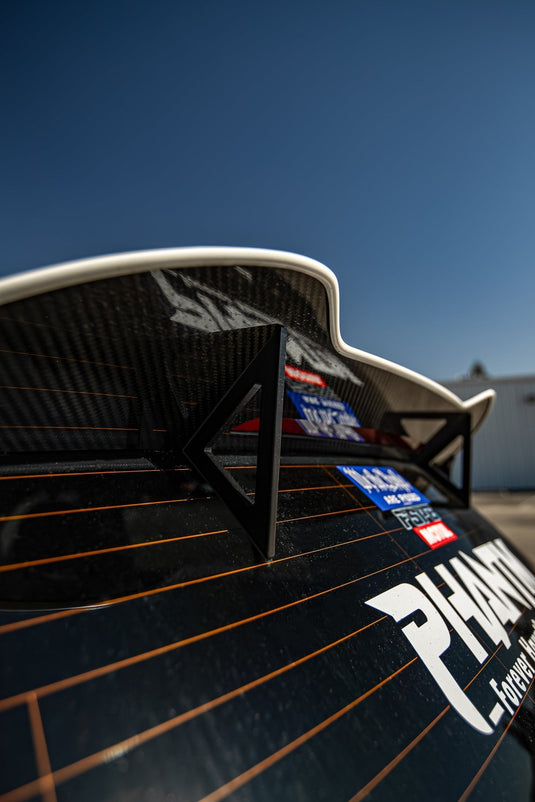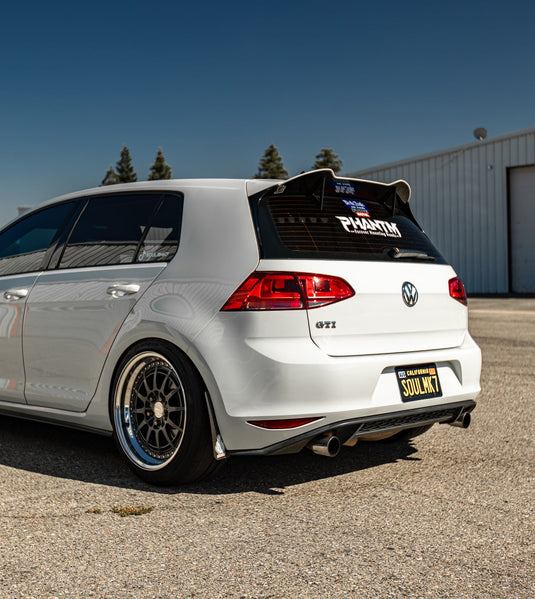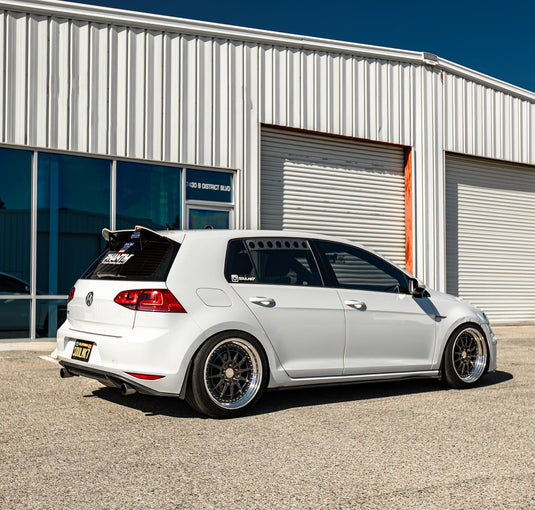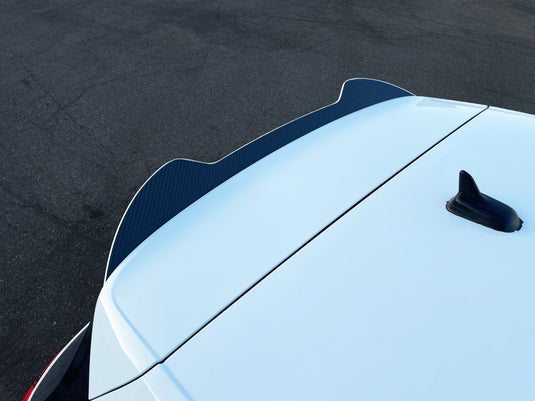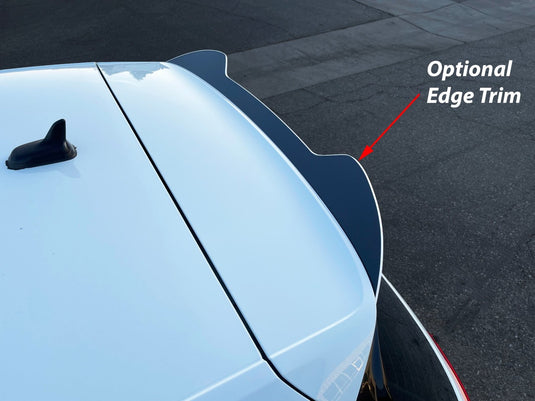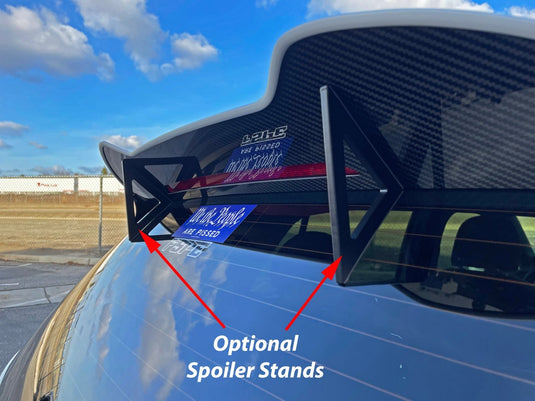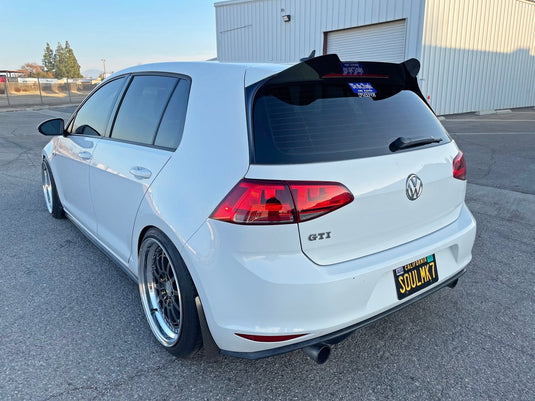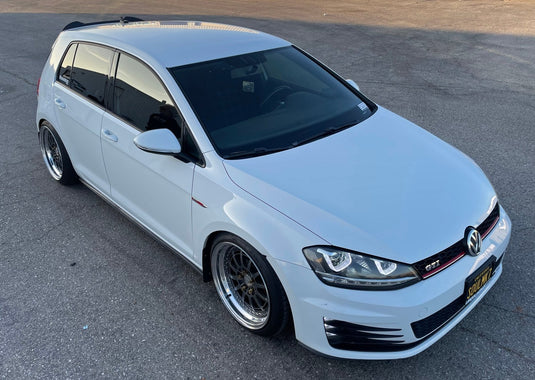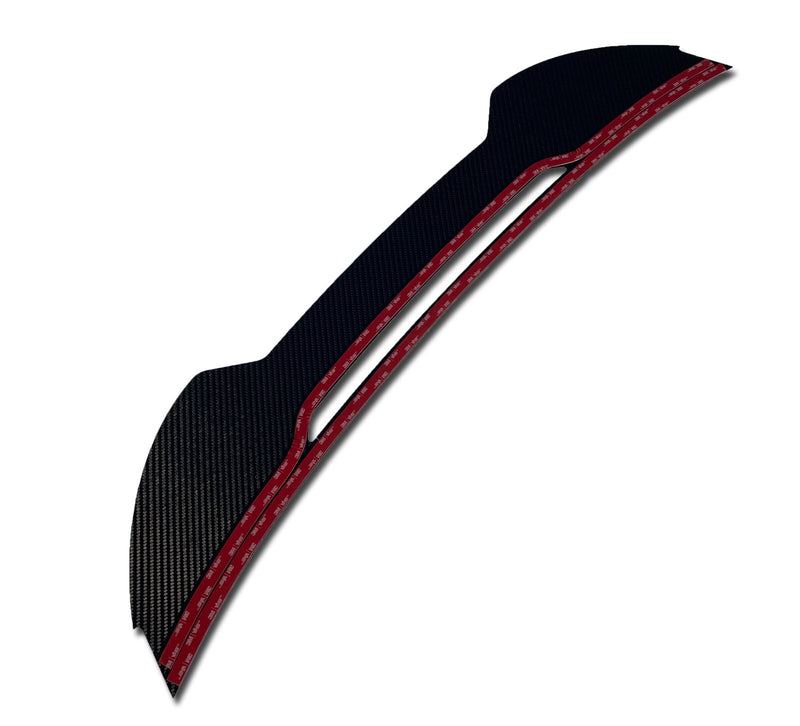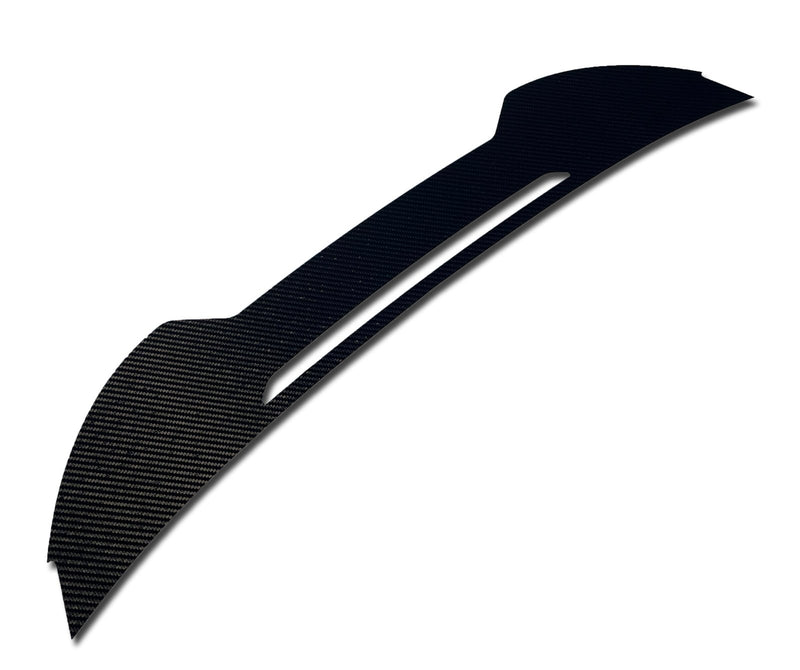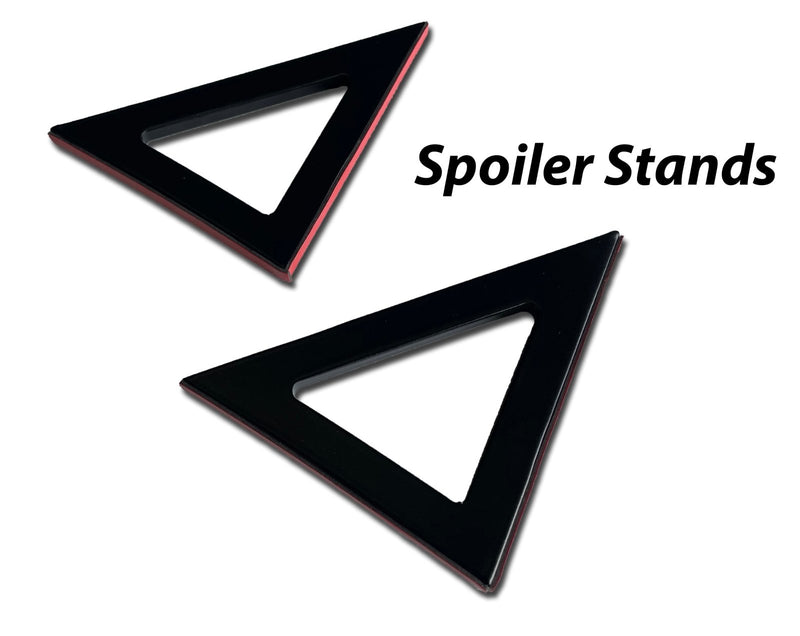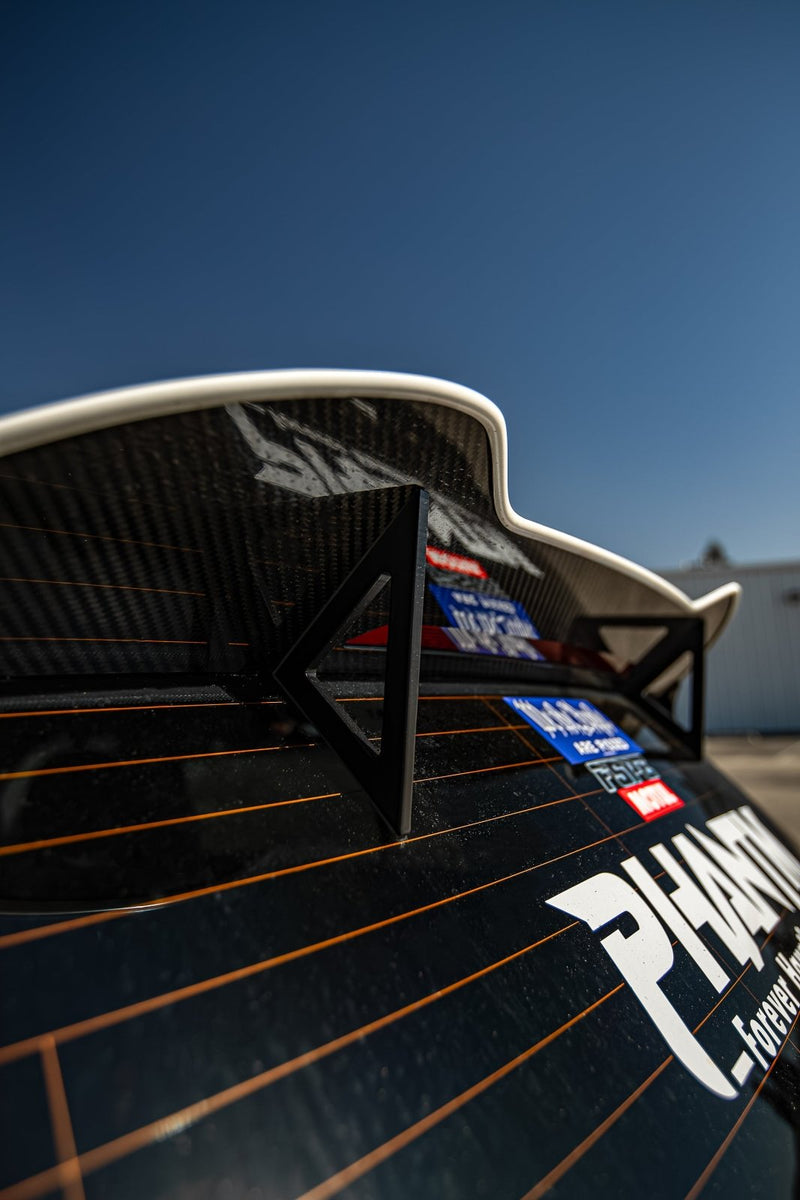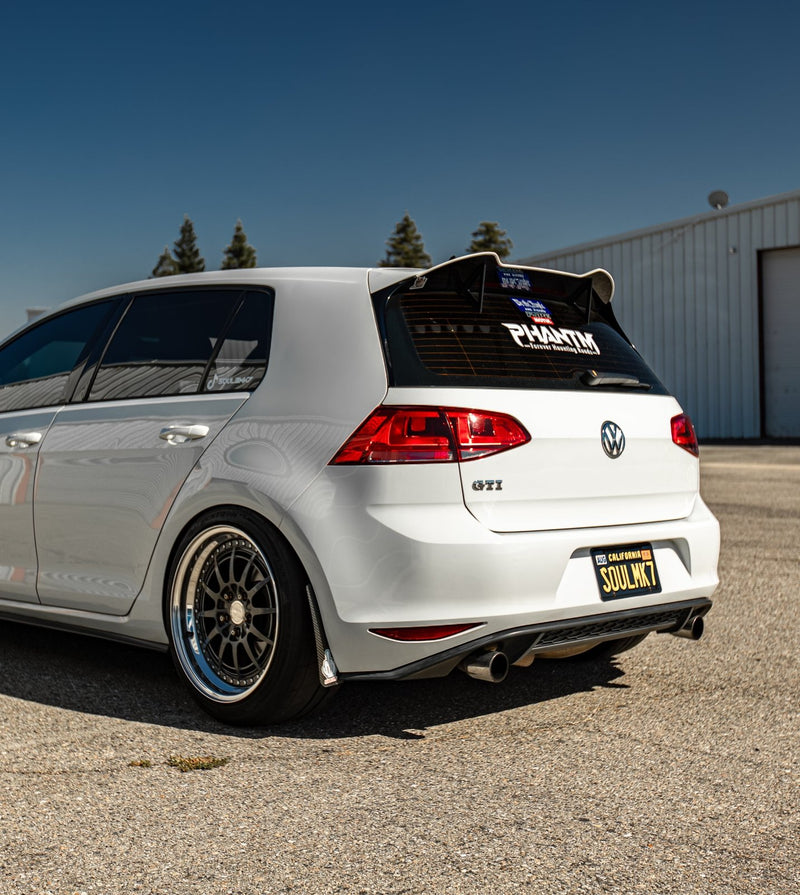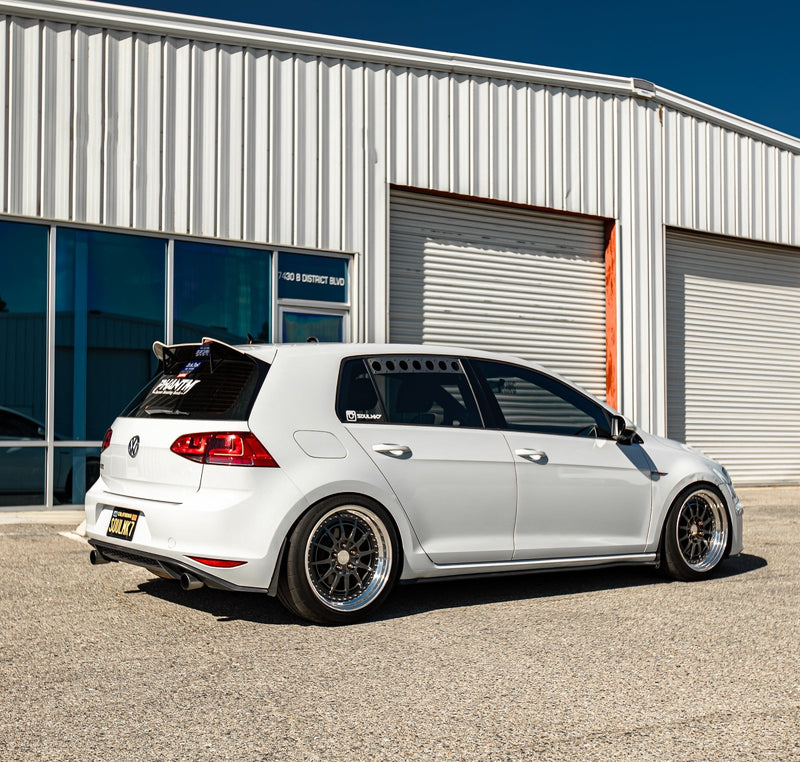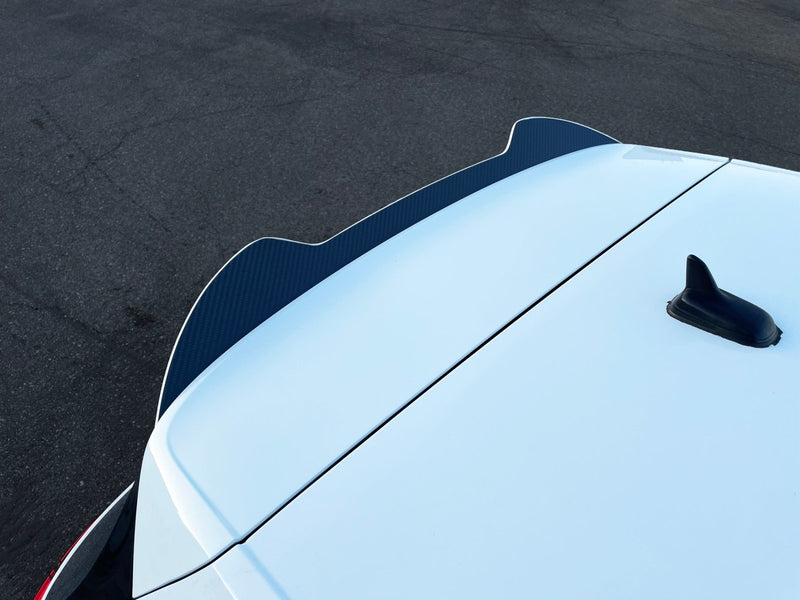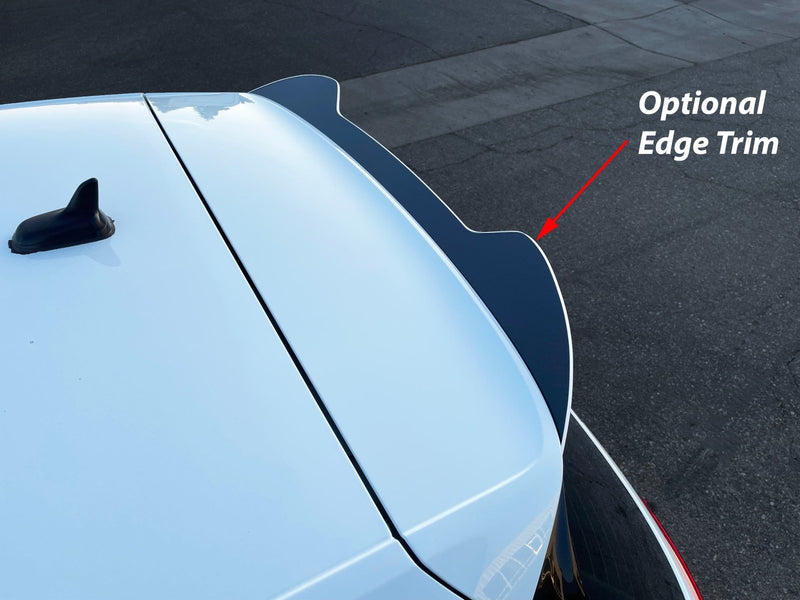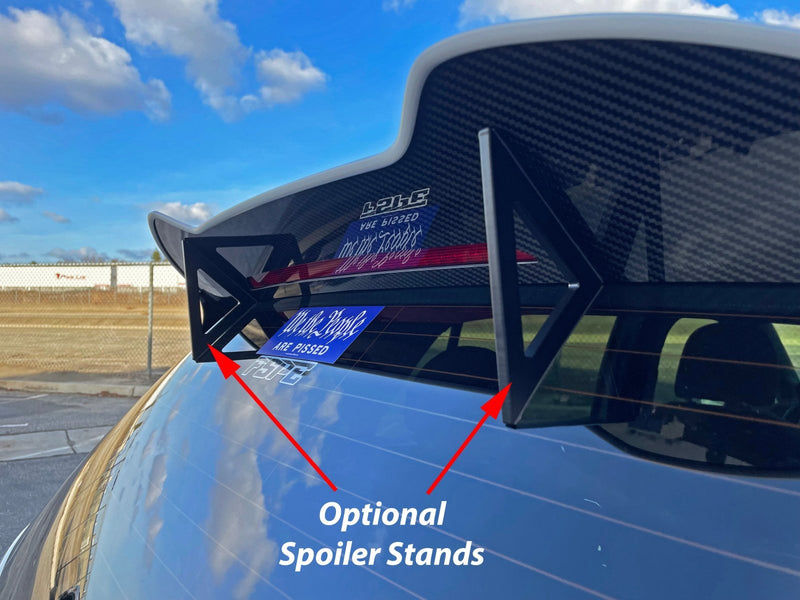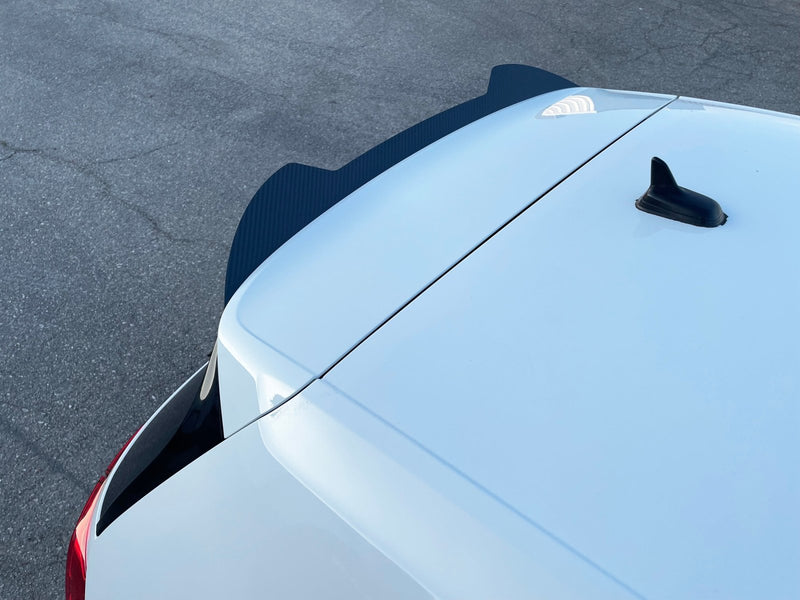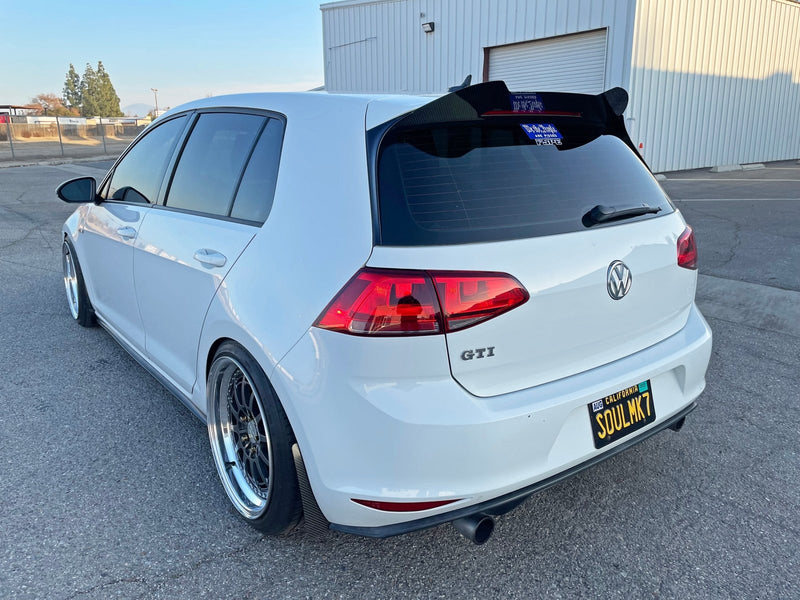 Volkswagen Golf GTI / R  Carbon Fiber Rear Spoiler Extension V1
Generation: MK7 & MK7.5 (GTI & R Models)
Years: 2015-2021
We've created a carbon fiber rear spoiler extension that mounts with zero drilling. Our optional 1/4" thick aluminum spoiler stands provide additional support at high speeds. The spoiler extension perfectly contours the underside of the hatchback's OEM spoiler.
FINISH/MATERIALS
Spoiler Extension - American Made & Laid Pure Carbon Fiber, CNC Cut, Highly Flexible, 1mm Thick
Spoiler Stands - Solid Aluminum, CNC Cut, Powder Coated Black, 1/4" Thick 

PERKS
Designed & crafted in the 

USA 
Mounting tape both pre-applied and supplied. 

Installation instructions are provided.
Spoiler extension weight: <0.5lb.
Spoiler stands weight: <0.75lb.
NOTES
All sales are final.
Please contact us for International/Alaska/Hawaii shipping.
Rubber edge trim & spoiler stands are optional. Both come with a pre-installed 3M backing for easy application.
WHAT'S THE CATCH?
There isn't one. The flexibility of our carbon fiber allows the spoiler extension to form against the OEM spoiler for full adhesion. Our optional aluminum spoiler stands provide additional support at high speeds by utilizing light force against the rear window. The stands feature a triangular shape for maximum strength & weight savings. Quality speaks for itself.