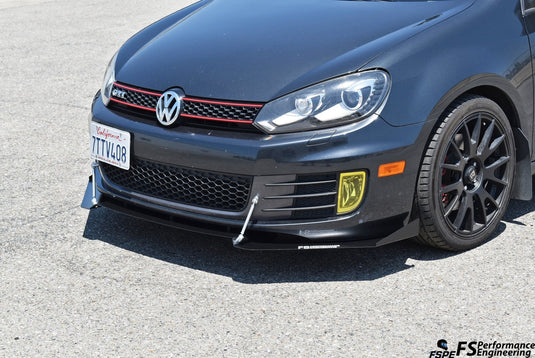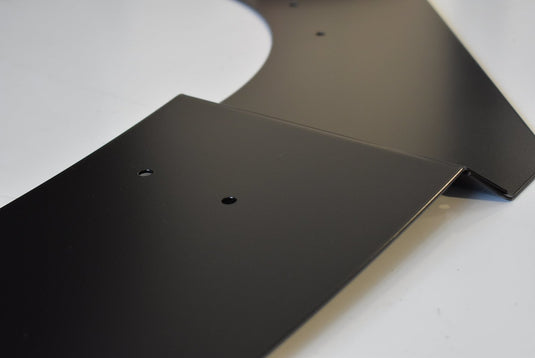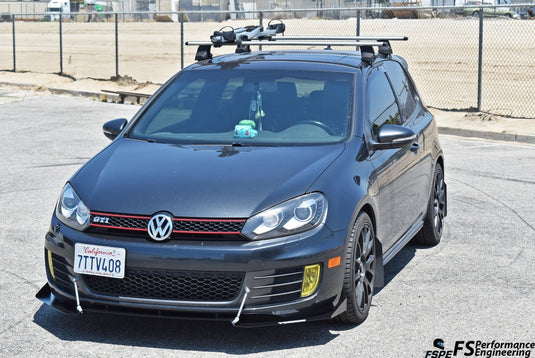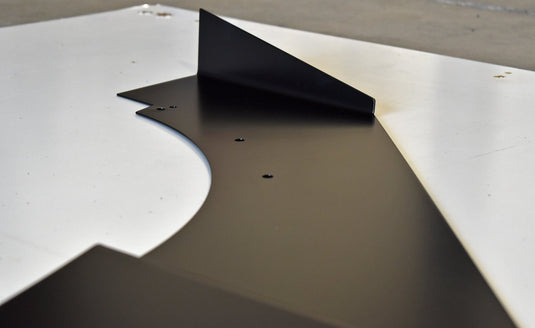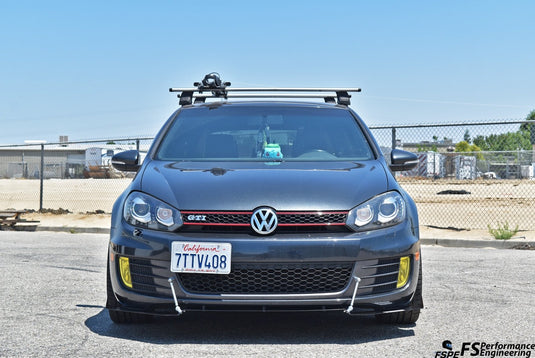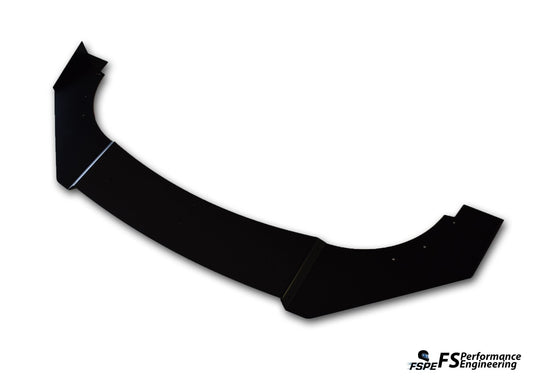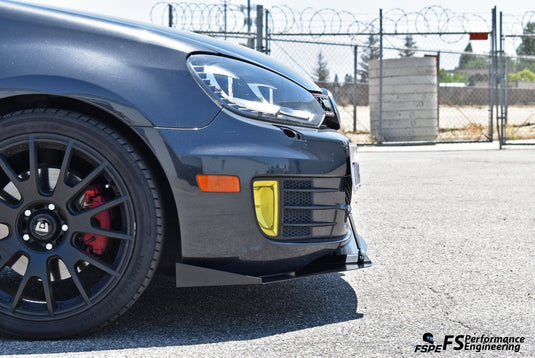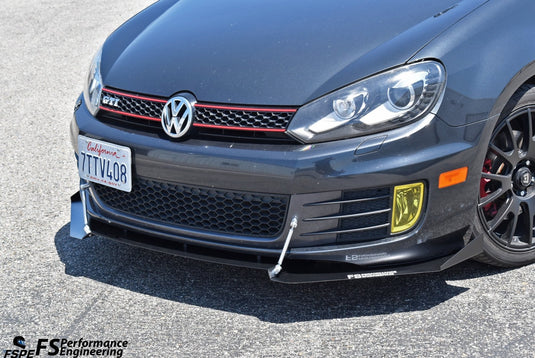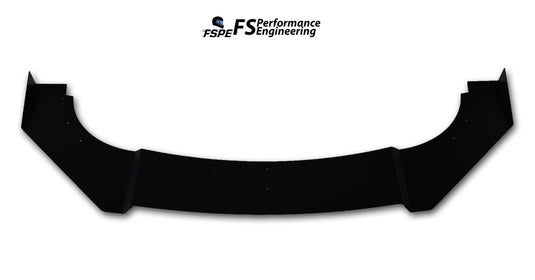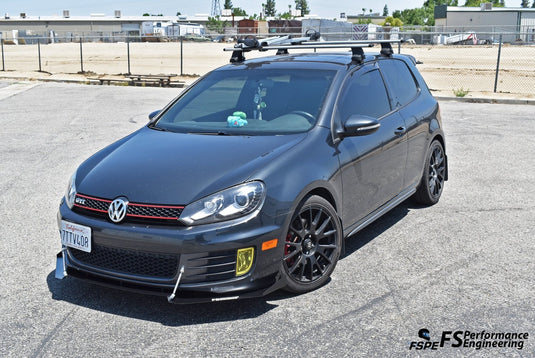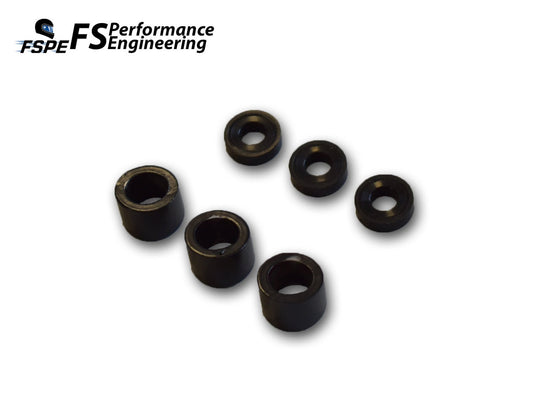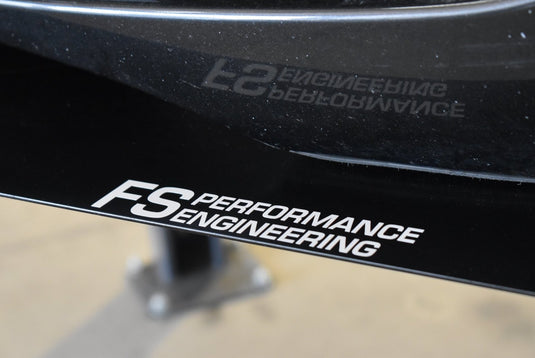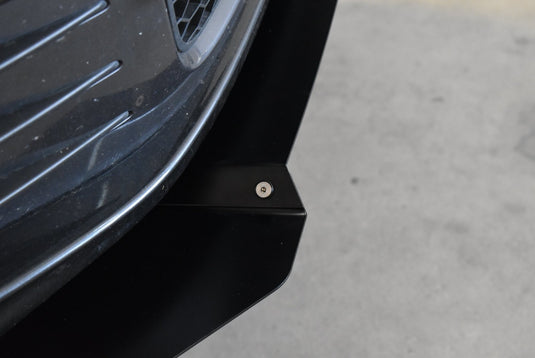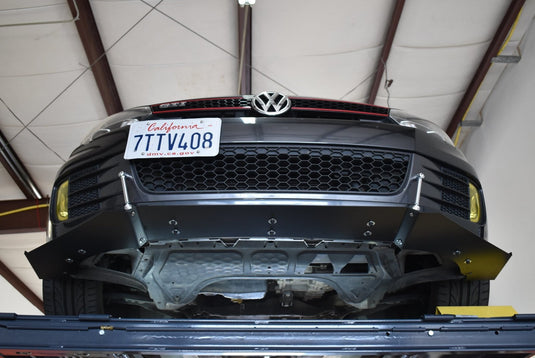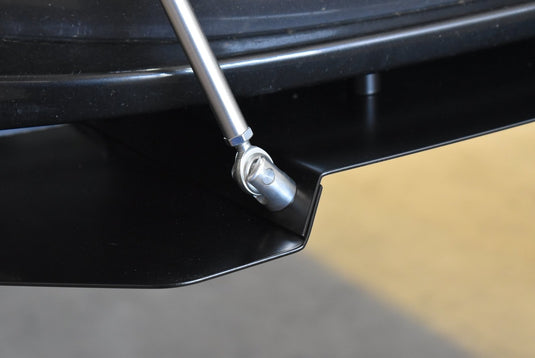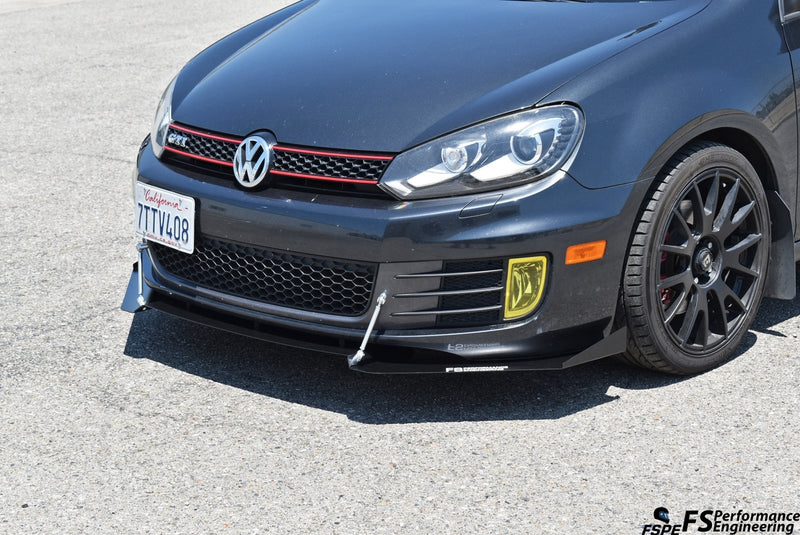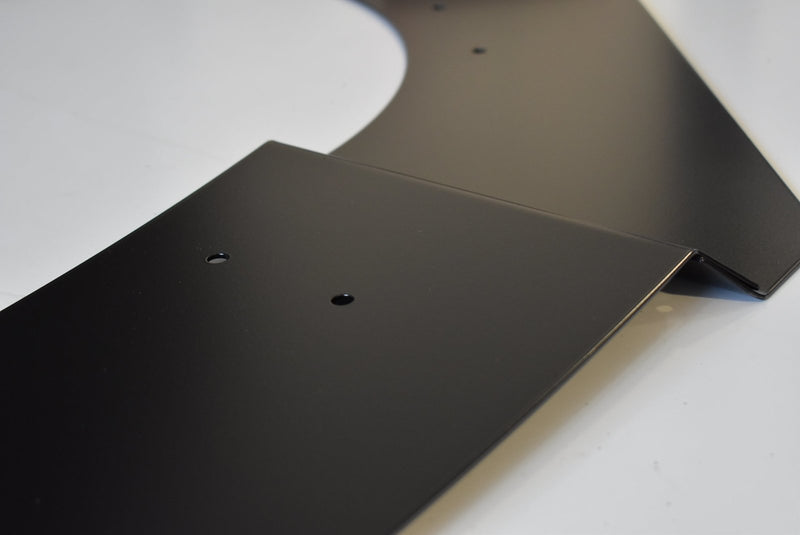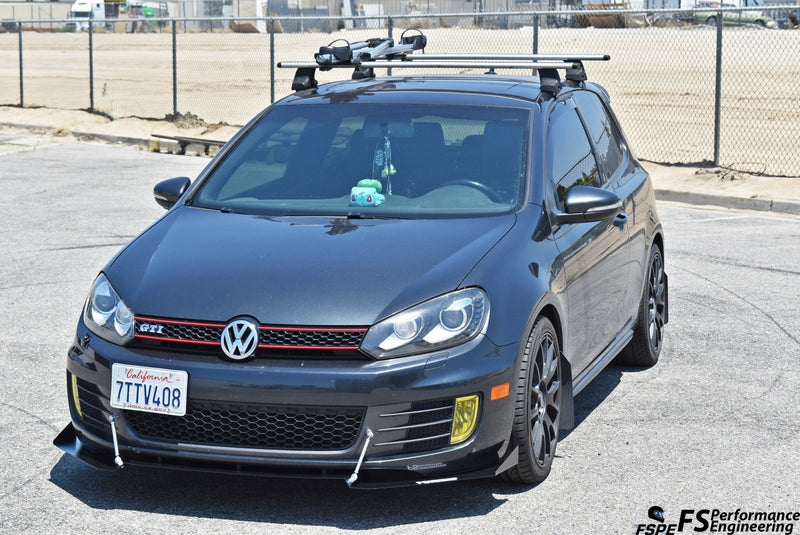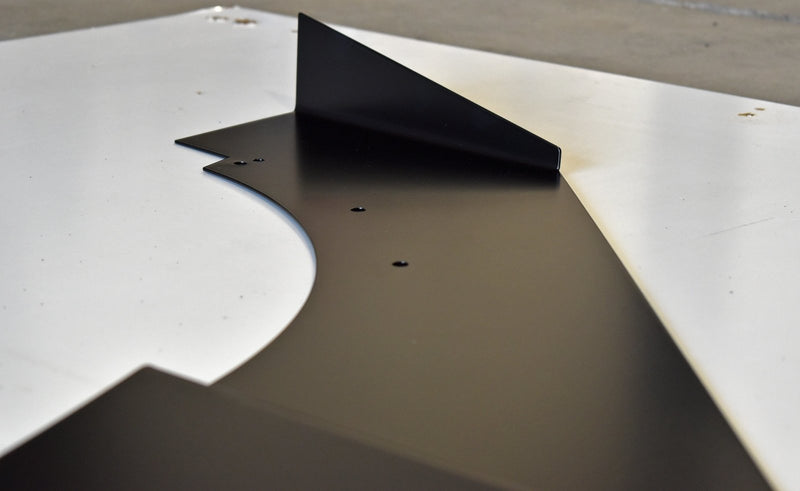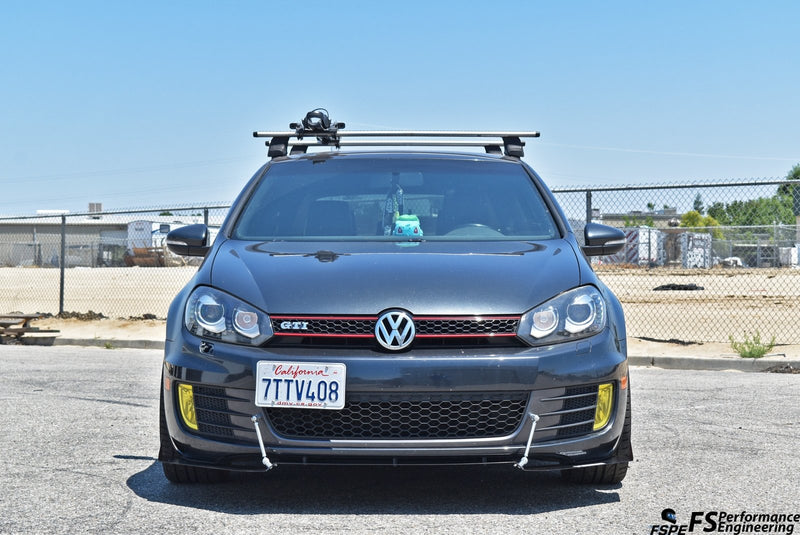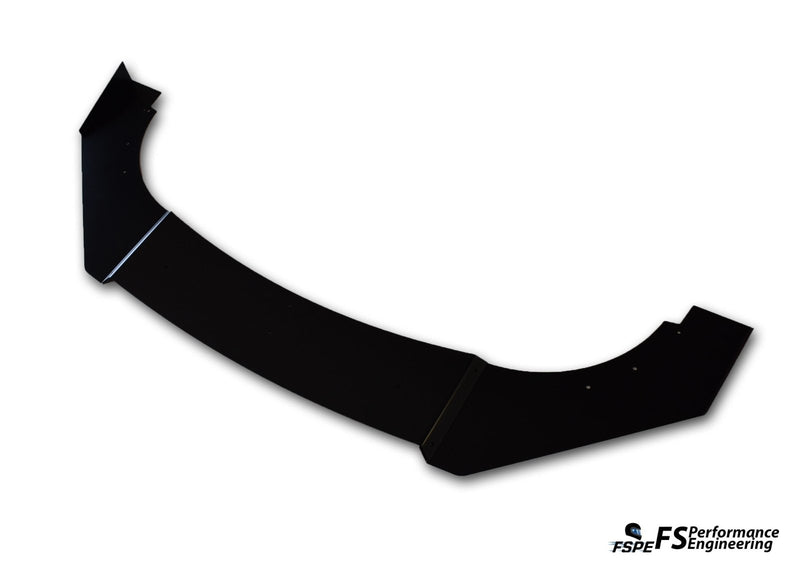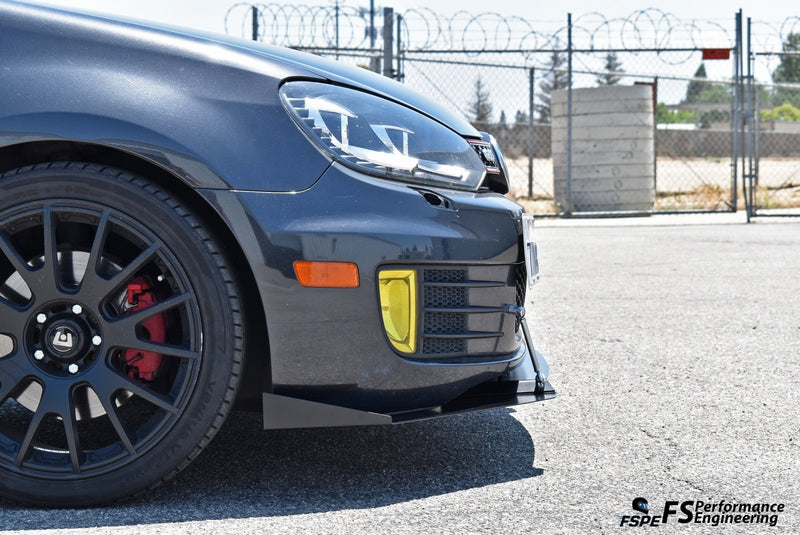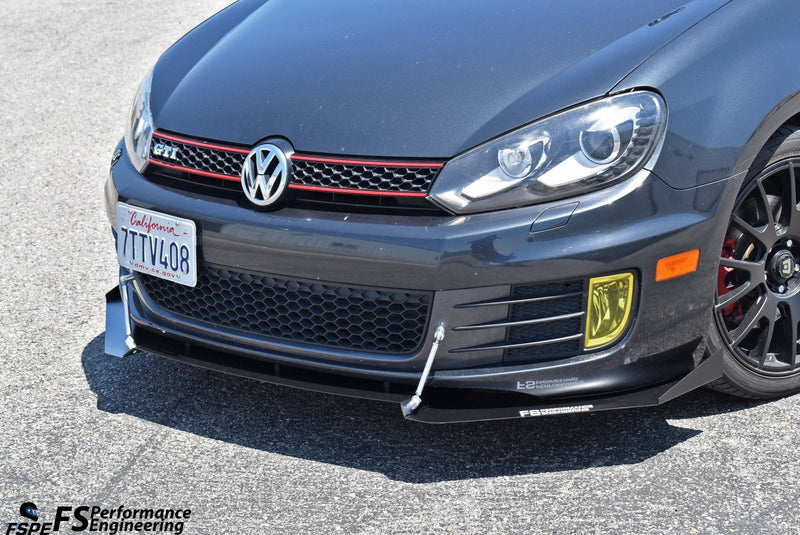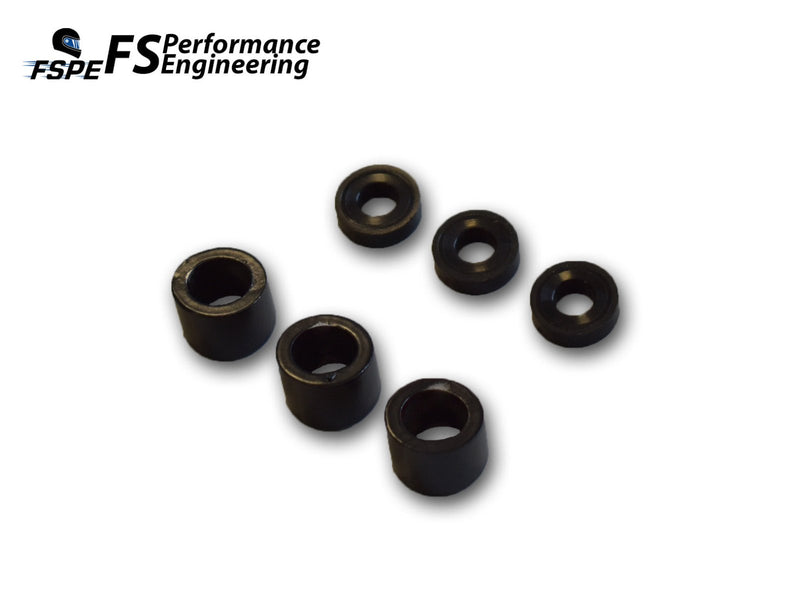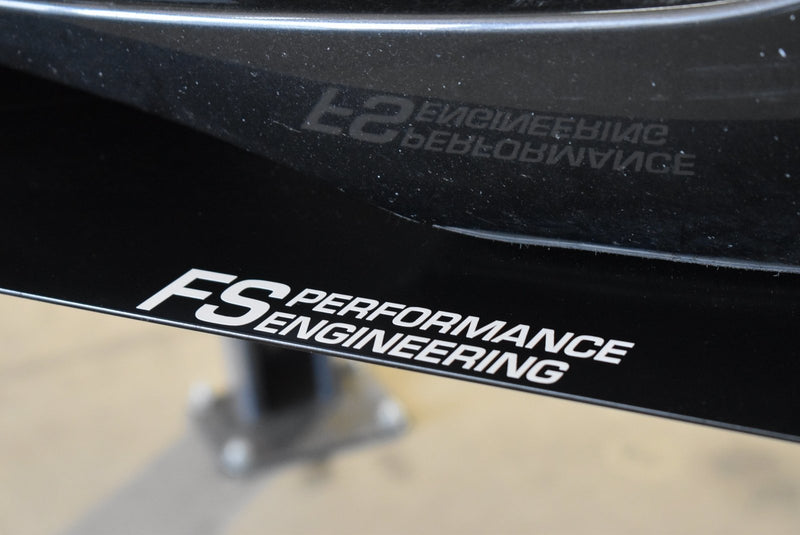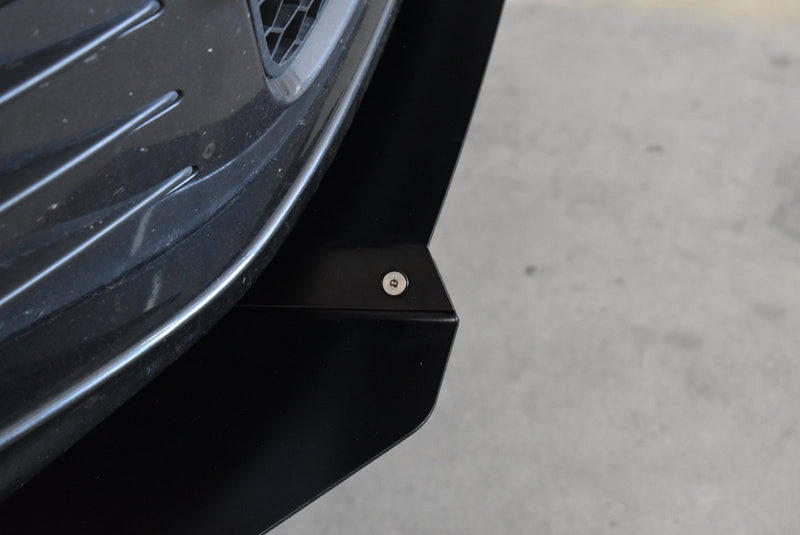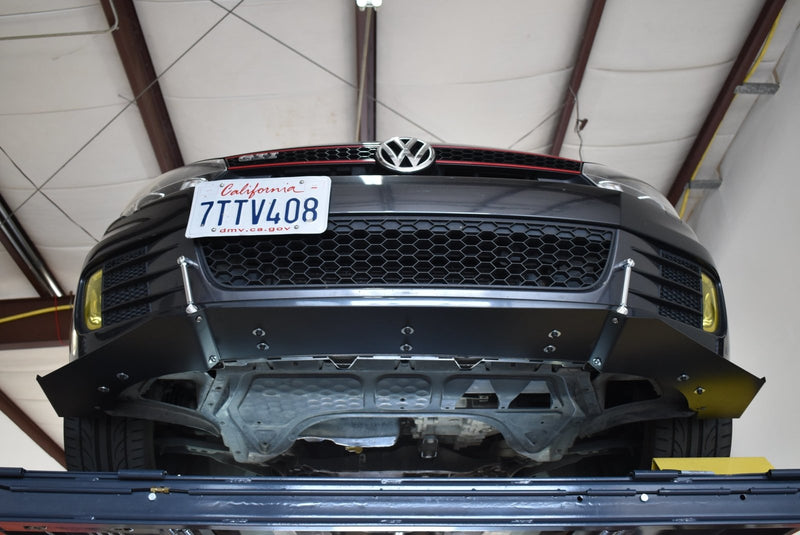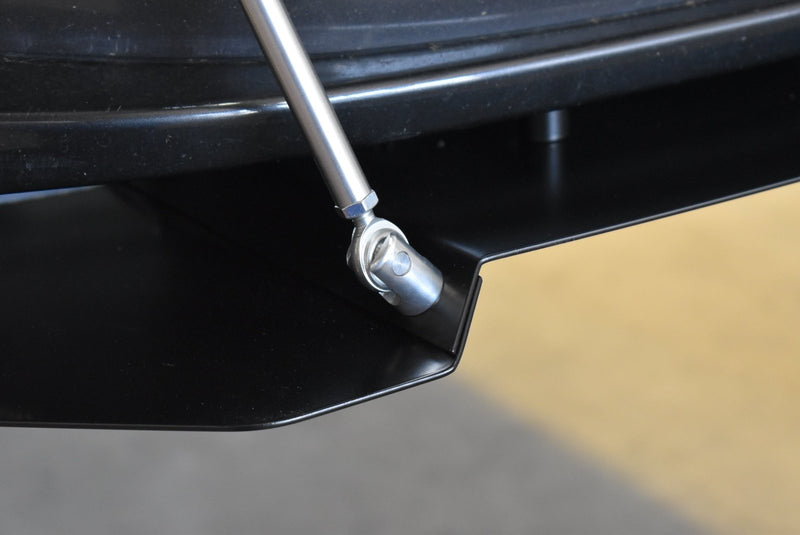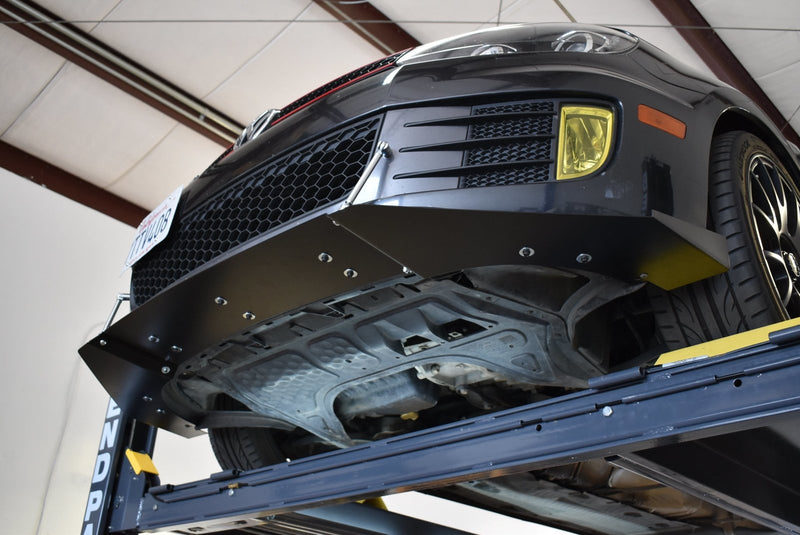 Volkswagen MK6 Golf GTI 2010 2011 2012 2013 2014 Golf GTI Front Splitter
THE PERFECT SPLITTER FOR YOUR GTI. You may find yourself looking across the internet for splitters that actually look good on the MK6 GTI... and none of them do it for you. Well, we are here to tell you TO STOP LOOKING because you have found what you are looking for. Please enjoy :)
Why this splitter IS AWESOME:
Instantly puts a smile on your face
Is CNC Laser Precision Cut to puuuuurfection
Mounts in FOURTEEN (14) places, TWO of which utilize 

ultra high quality rods

 (6.75-8.5" in length), and FIVE of which are OEM locations
Our 3 piece design keeps the installation simple, and your pocketbook happy :)
Splitter rods are OPTIONAL (but always recommended) - with no rods you will receive countersunk stainless steel bolts/washers to fill the rod holes 
Designed and crafted in California, which is in the FREAKING

U

S

A

 WOOH!
RAW ALUMINUM or POWDER COATED SEMI-GLOSS BLACK
Note that Raw Aluminum will contain scratches as it is meant for a coating
ALL mounting hardware is supplied so you don't need to buy anything additional

PLEASE allow a 20-28 business day build time - it's worth it
SPLITTER RODS:
Our supplied splitter rods are nothing but the best. Just take a close look at them. Made on a CNC lathe and mill nothing stands close to their quality. They are NOT the typical skinny barrel, nut and bolt rods. Bolts are inserted from the underside so no threads stick out under the splitter. They're also fully adjustable within the range designated for this particular splitter. You'll be happy with them as we very much are. QUALITY IS KEY. 
STOP BUYING CHEAP STUFF:
We take pride in the products we produce. We want you to smile as much as we do after seeing an installation. When you get up and personal with our aero you'll see what has been put into it to make it stand above the rest. Please enjoy what we have to offer!