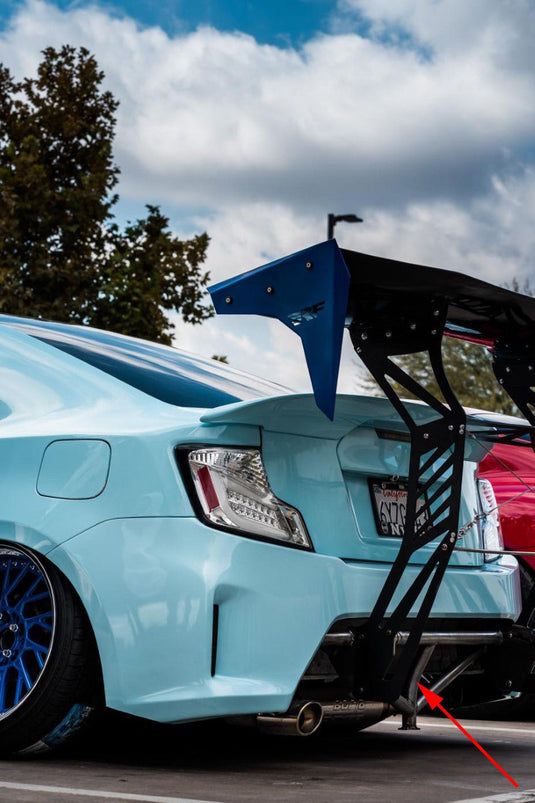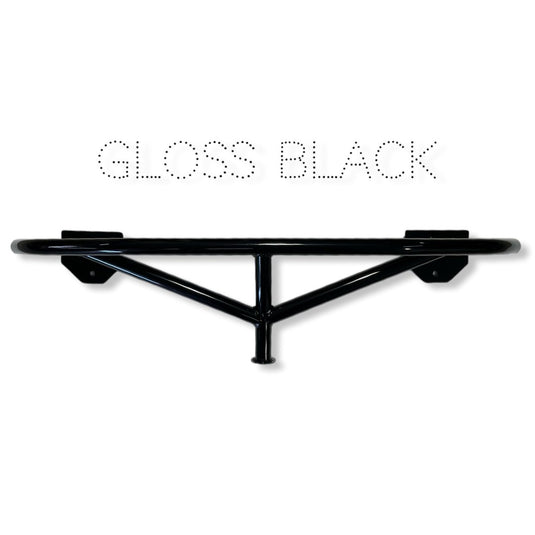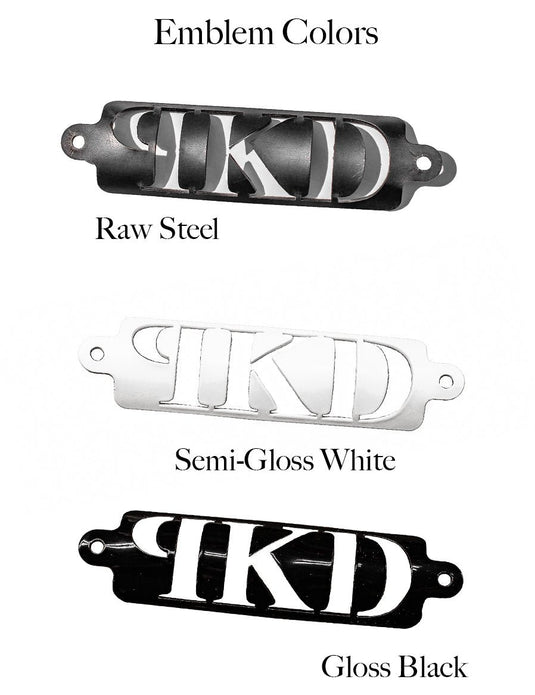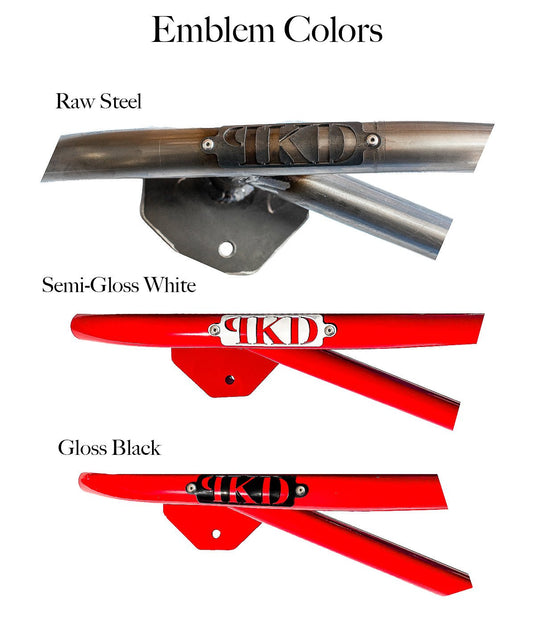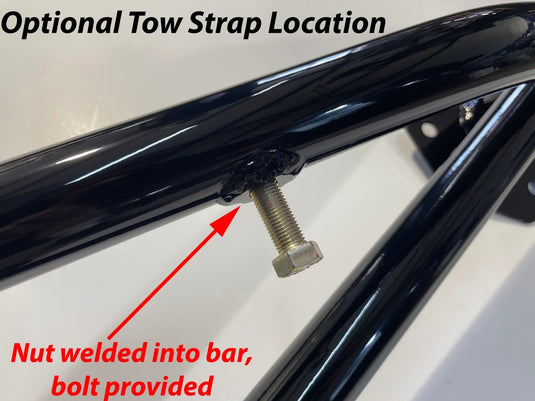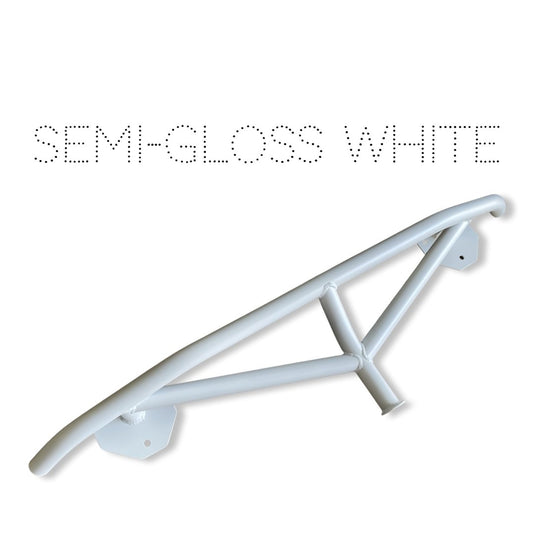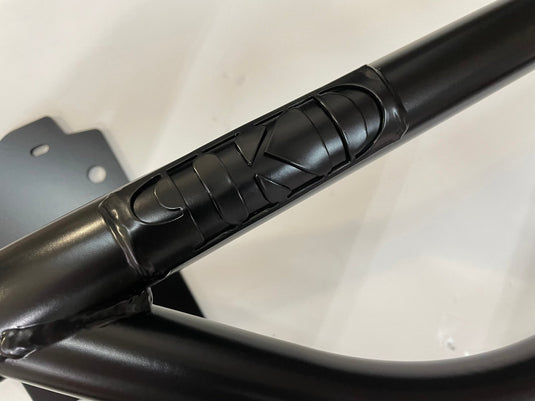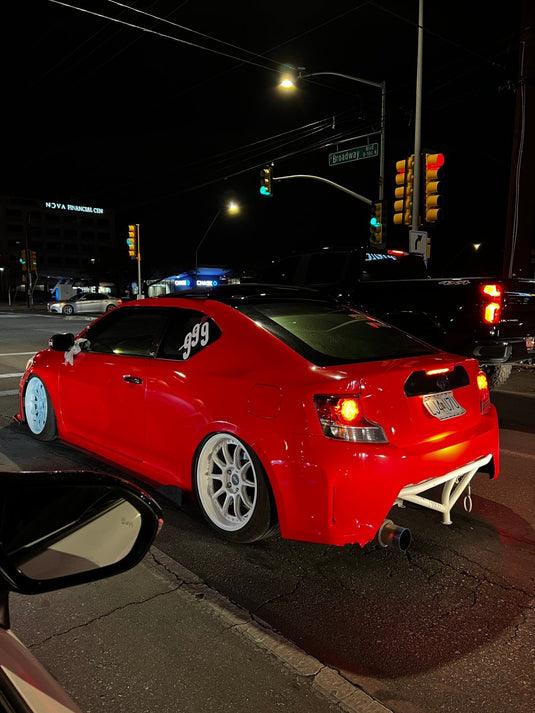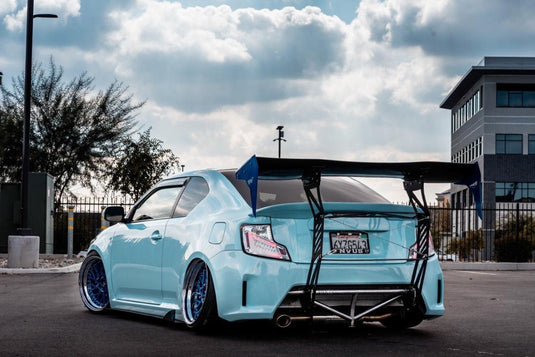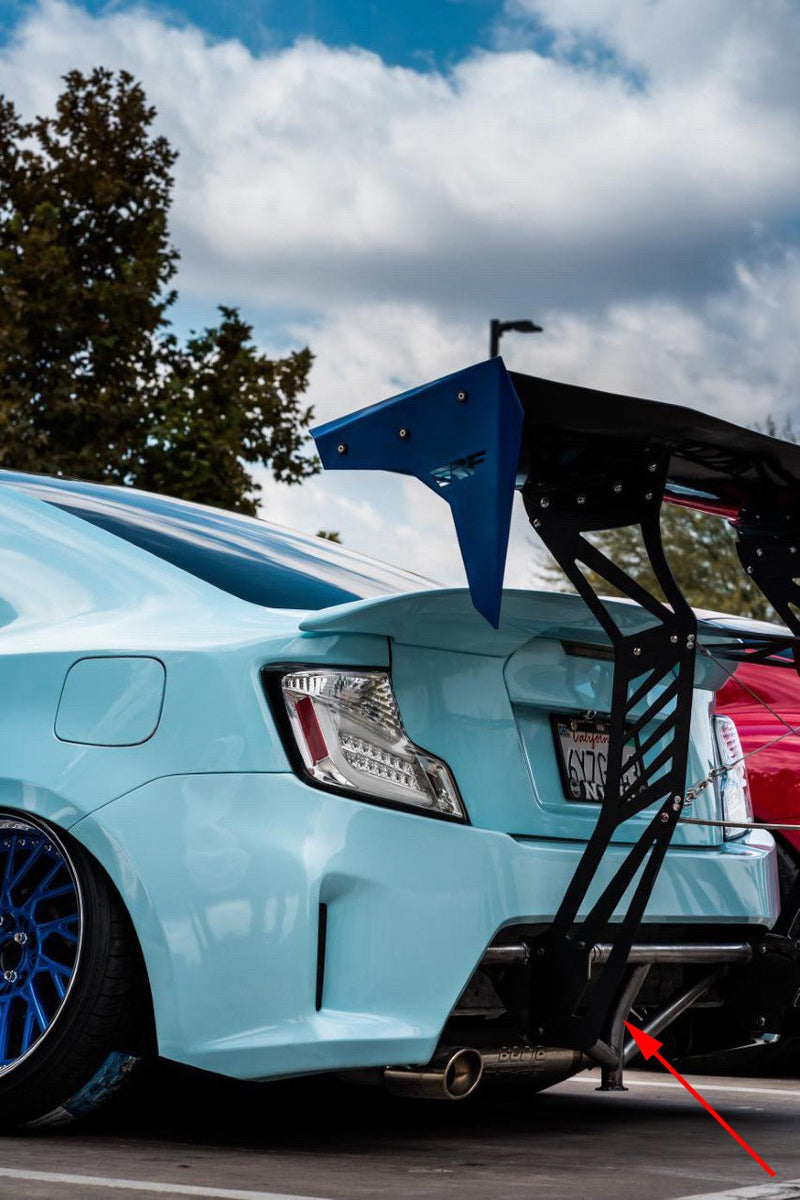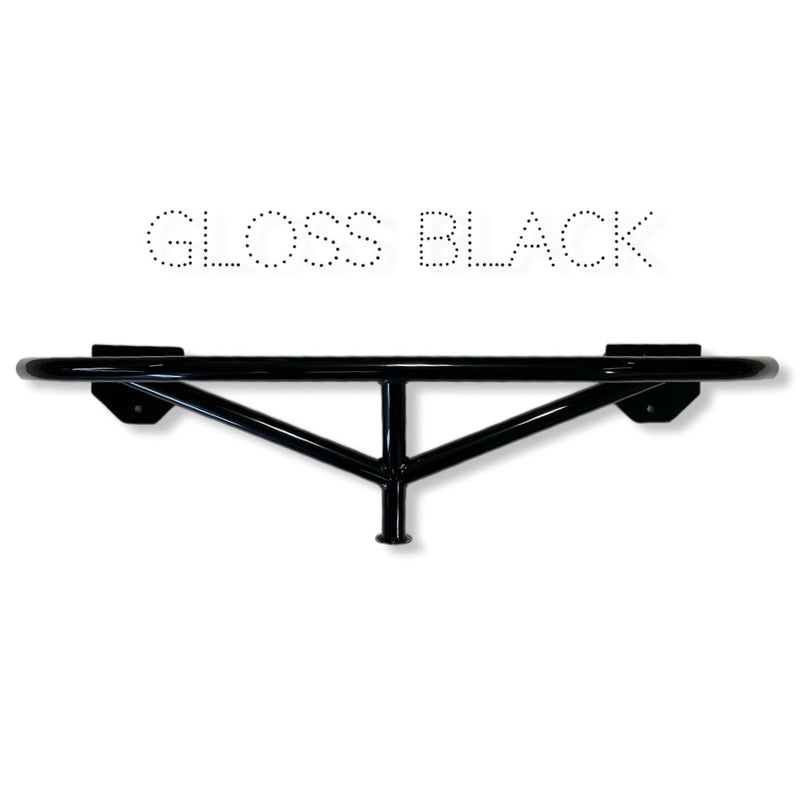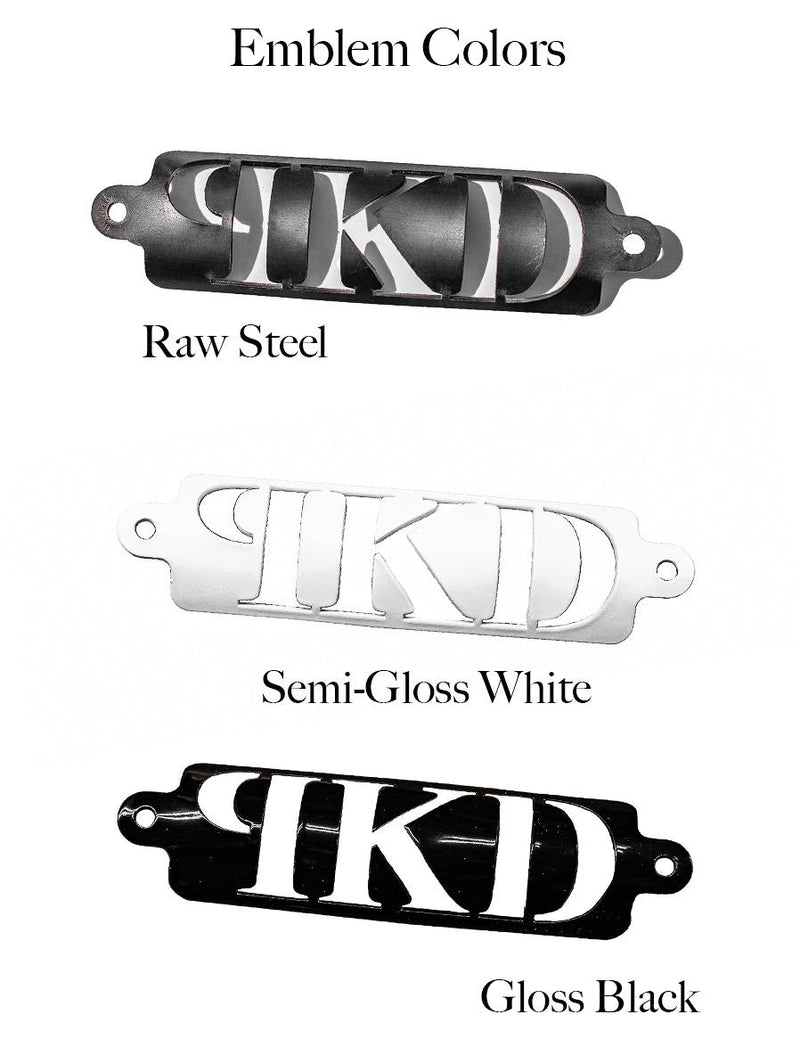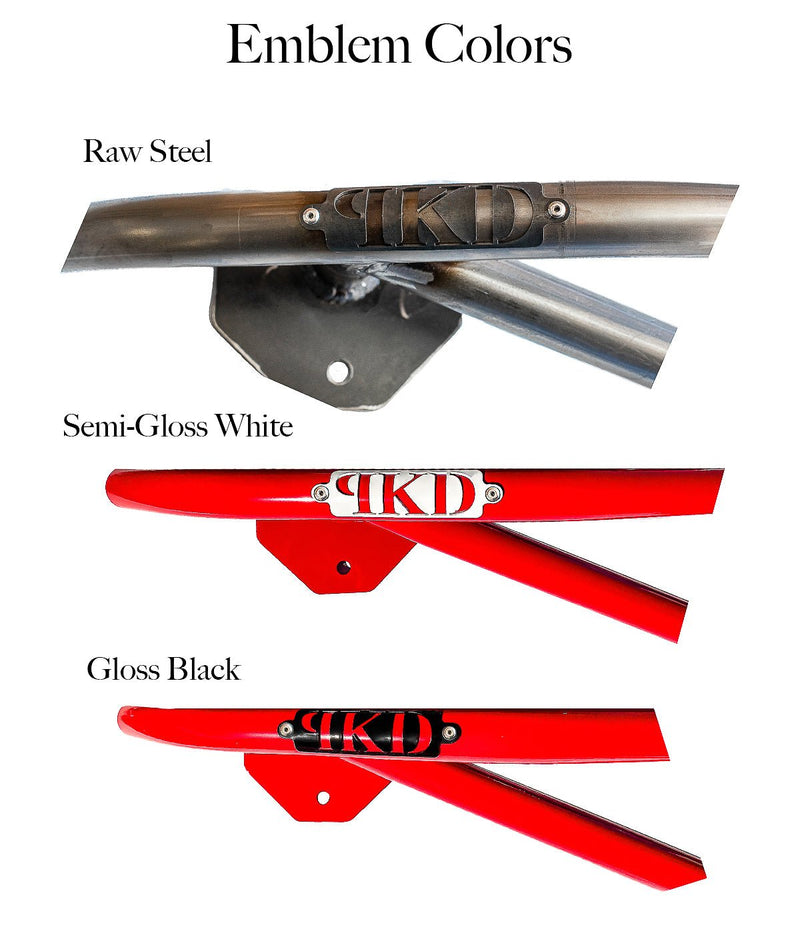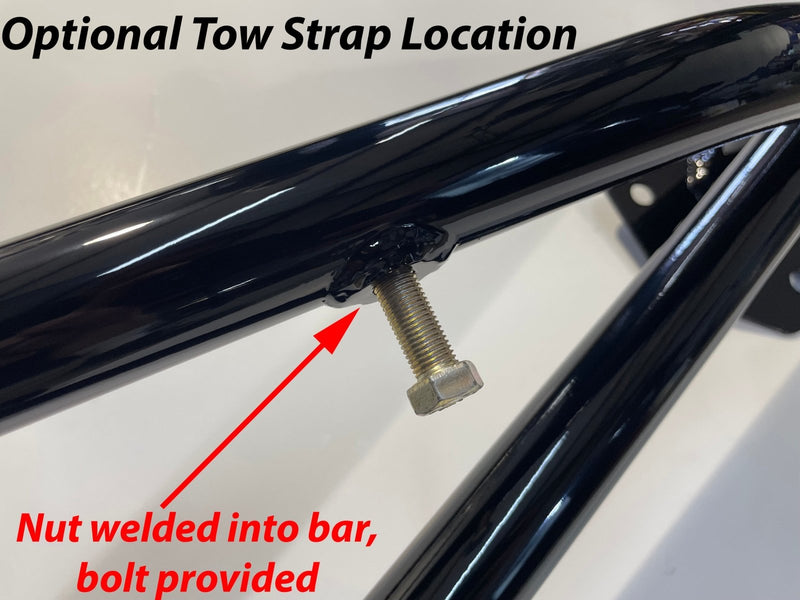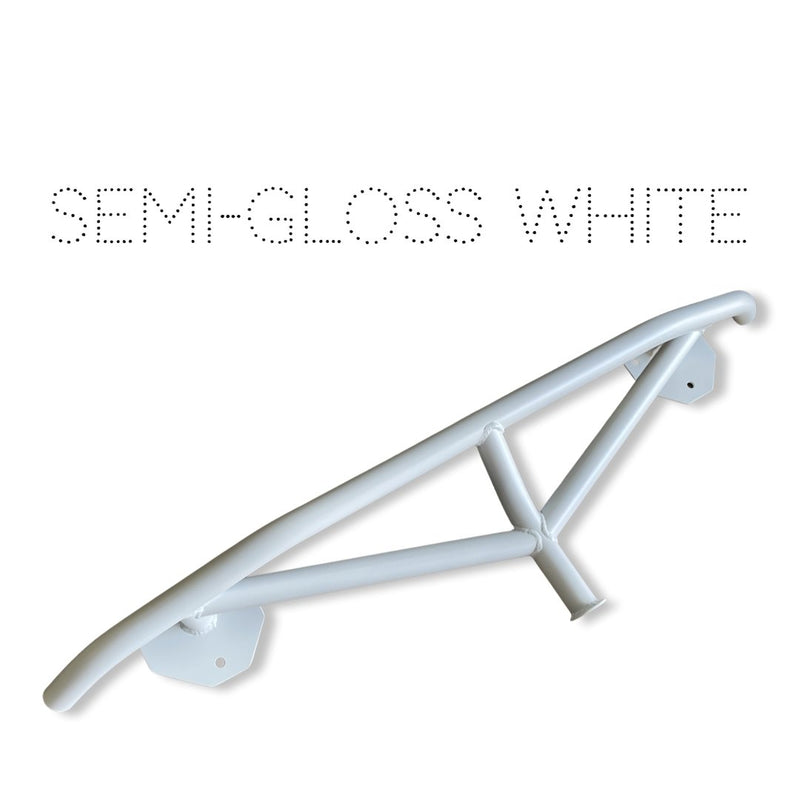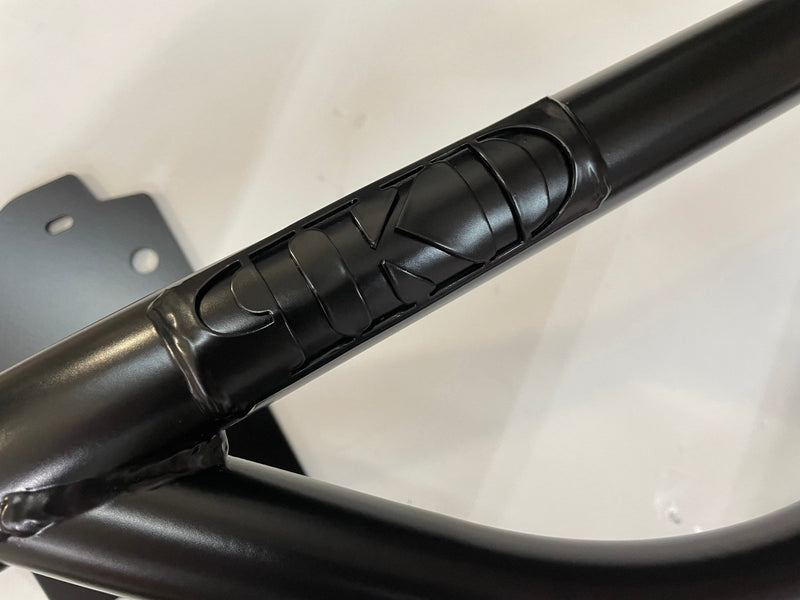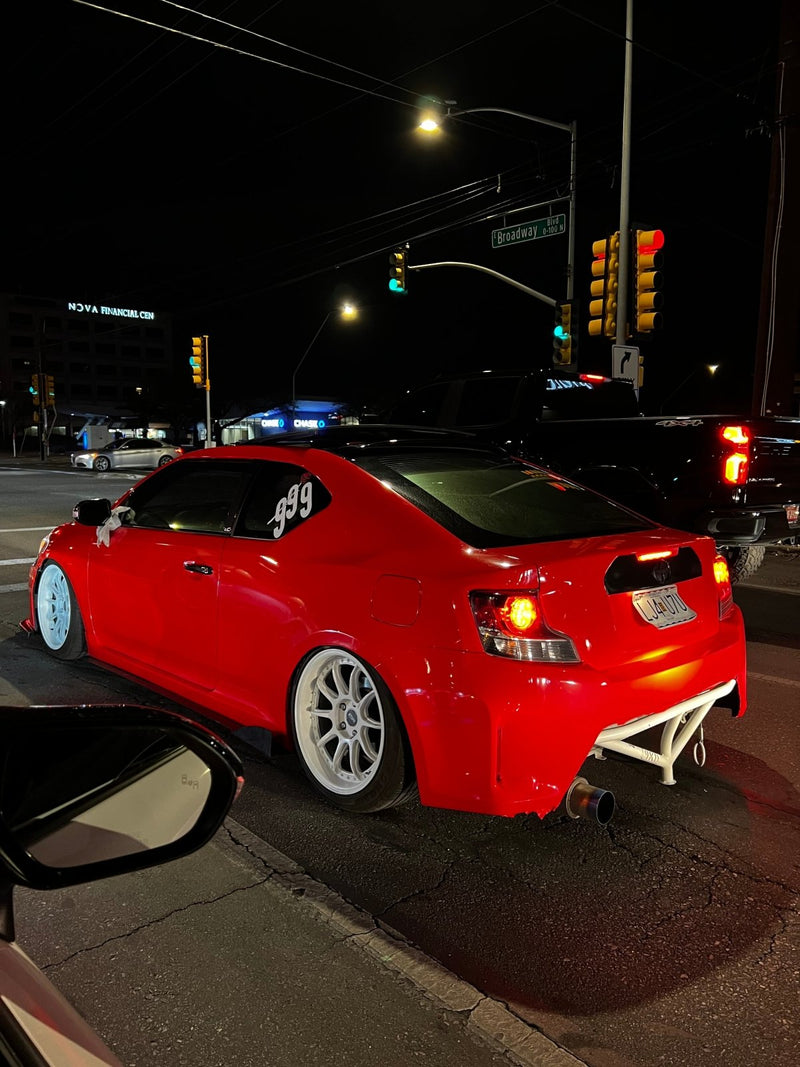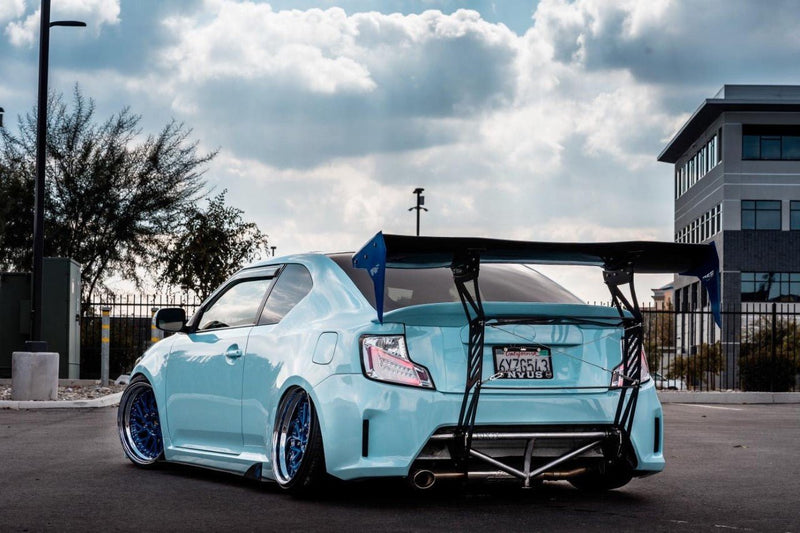 REAR BASH BAR V1 for Scion TC
Fitment: 2011-2016
2011-2013 (must have 2014-2016 bumper w/ rear valance cut out, or be willing to cut/trim current bumper)
2014-2016 (rear valance must be cut out)
Extremely strong construction with a very thick wall (0.125") & 1.5" diameter tubing! (thicker than others)
Available Finish/Materials
Raw Mild Steel - Fabricated by hand. Plasma cut plates.

 

Raw steel will likely contain scratches that need to be sanded before a coating. Paint, powder coat, or a finish is highly recommended. Bash bar finish will be up to you - raw steel will develop surface rust if not coated.
Powder Coated -

 

Professionally powder coated 

in-house

 

in our 400 degree oven.

 

Choose your color. 
Perks
Made in the

 

USA 
Bolts onto car with OEM HARDWARE
Tow Strap Nut/Bolt Location is OPTIONAL
Rear jack point plate now INCLUDED
Hydraulic bent tubing & PROFESSIONALLY WELDED

Mounting plates PRECISION CNC CUT
Notes
All bash bars now have a laser cut PKD emblem welded onto them!
Rear valence must be deleted / cut out!!!!!!
Exhaust fitment is up to you.

Tow strap location is a nut welded into the bar. The bolt to attach a your tow strap is provided.
Helpful Links
Disclaimer
For off road use only. FS Performance Engineering, Inc. and it's associates are NOT responsible for improper use or installation of this product, and are not responsible for you or your car's changes in safety that may occur when the bash bars are on the car. Replacing your car's crash bar with our bash bar is completely at the purchaser's risk.