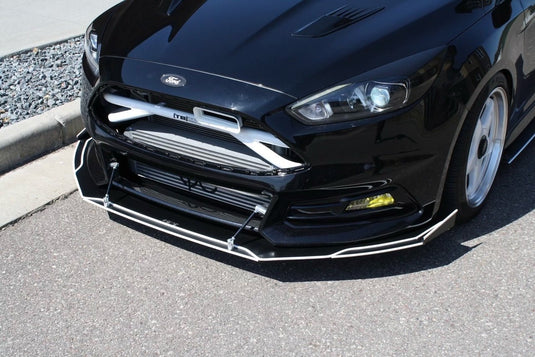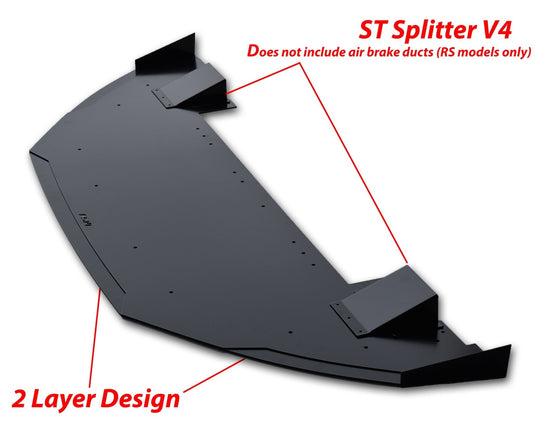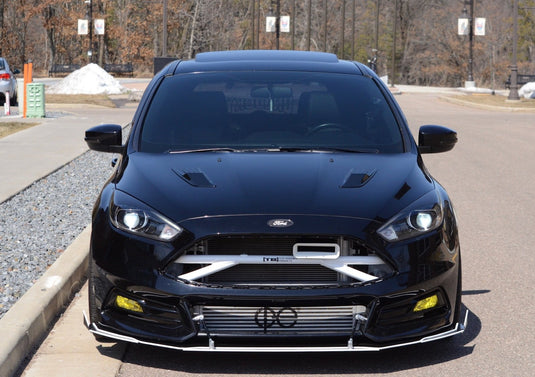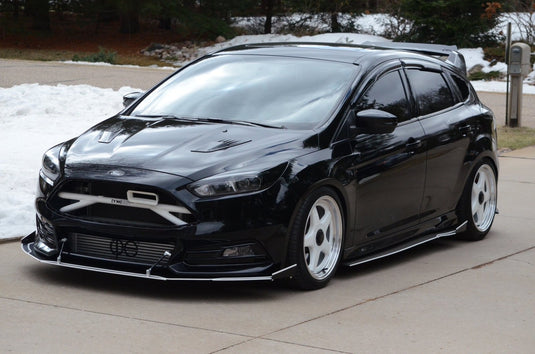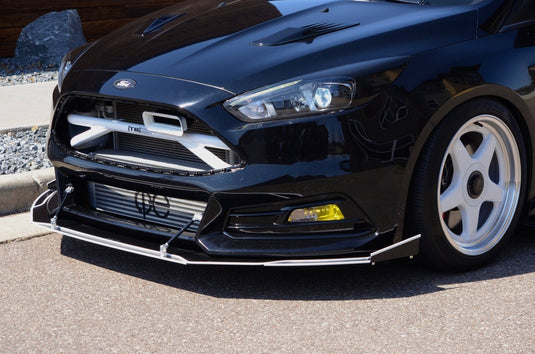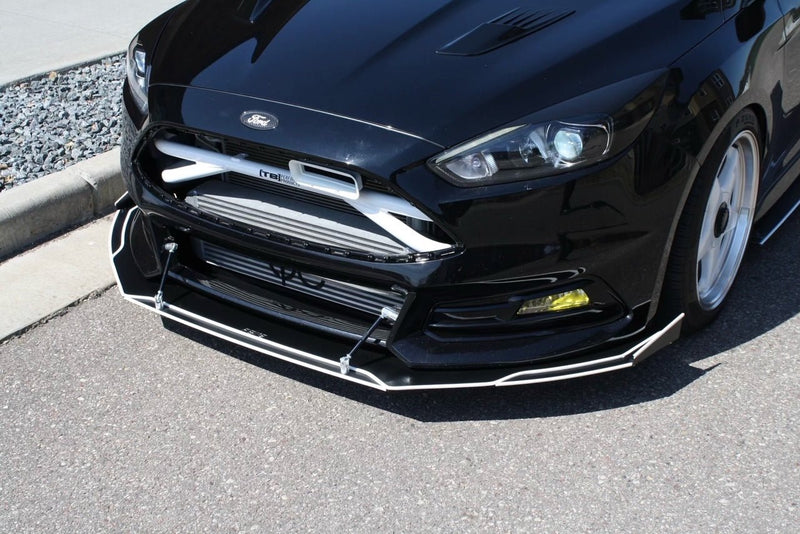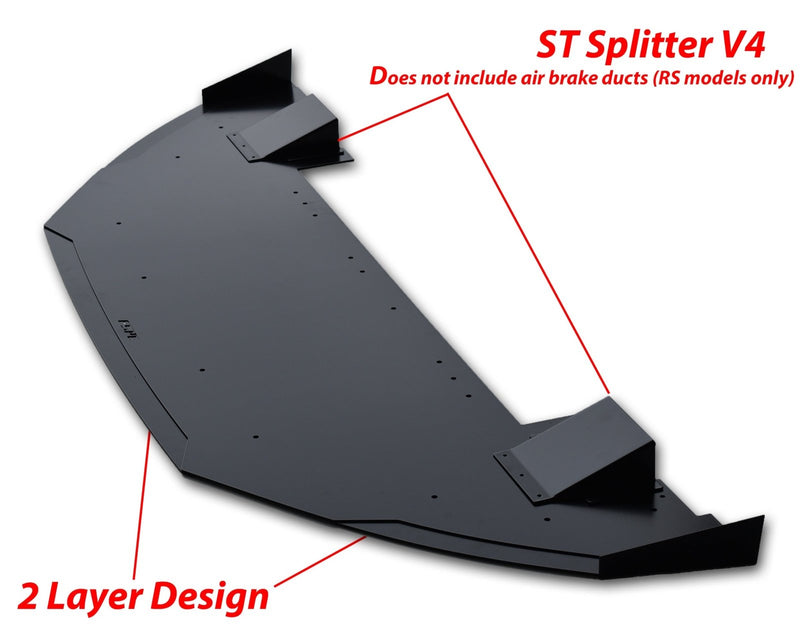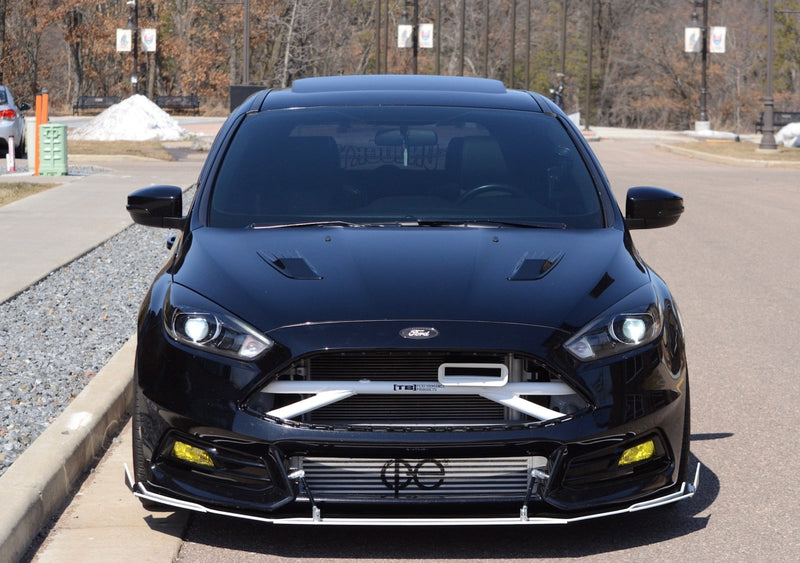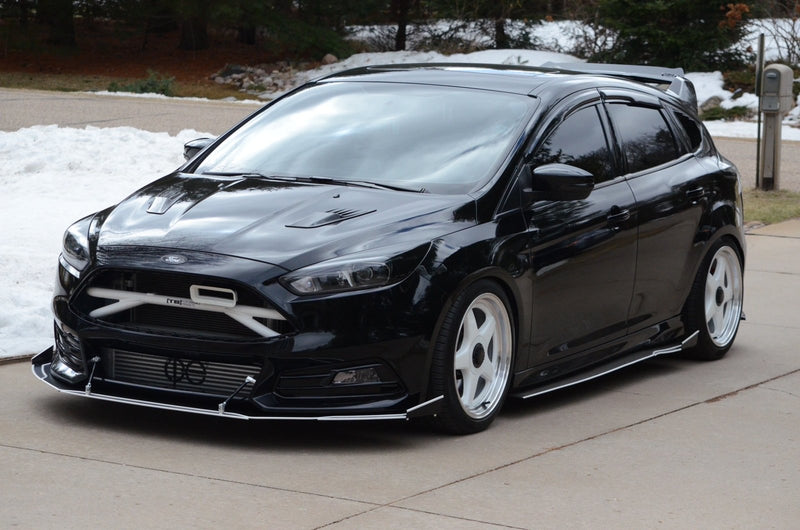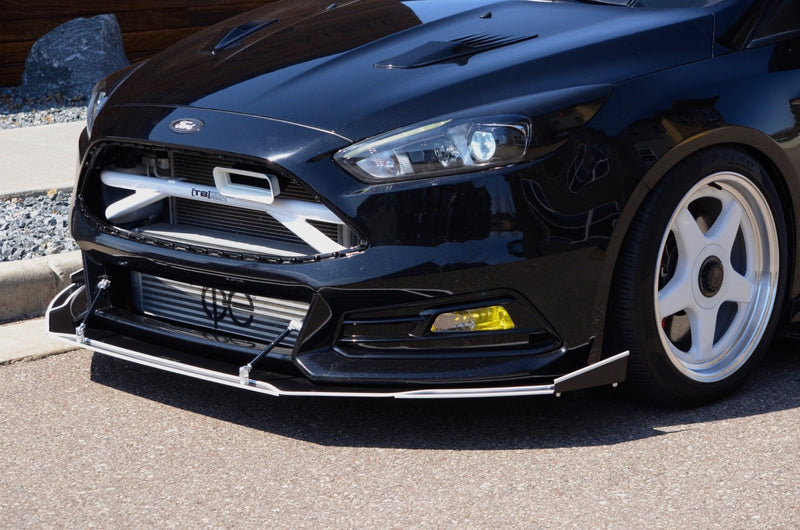 FORD FOCUS ST FRONT SPLITTER V4
Fitment: 2015-2018

We've created a 2-layer splitter for the ST.
AVAILABLE FINISH/MATERIALS
Semi-Gloss Black 5052 Aluminum -

 

CNC Laser Cut, Powder Coated
PERKS
Made in the

 

USA 
Mounting Hardware SUPPLIED

Installation Instructions PROVIDED
Splitter Rods INCLUDED - these MUST be installed on this splitter

Brake duct cooling INITIATED

NOTES
If you ordered chassis rod brackets, you will received 6.75-8.5" rods. Otherwise you will receive 8.5-10.25". 
HELPFUL LINKS