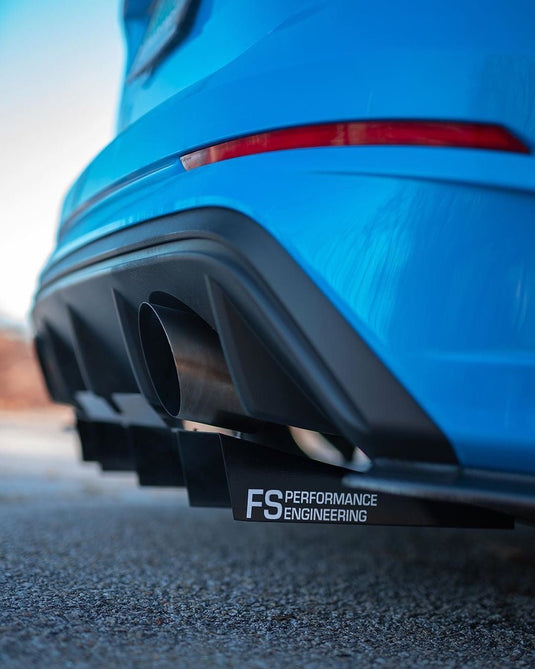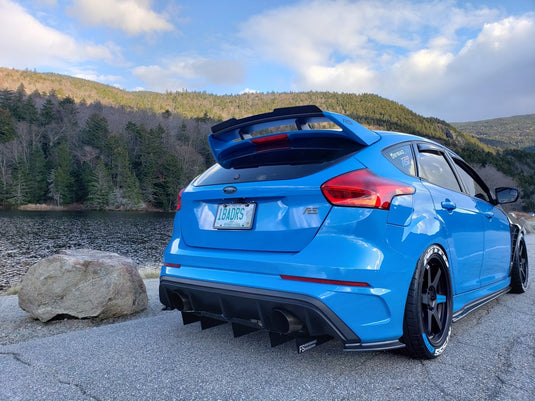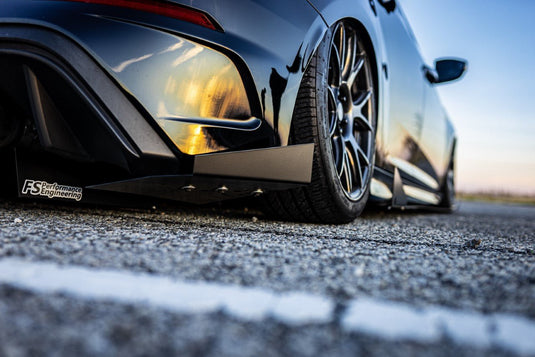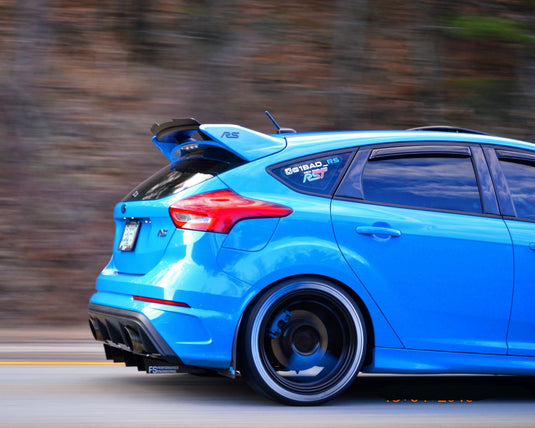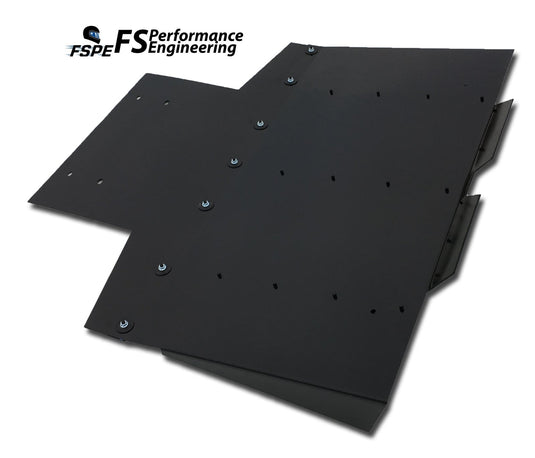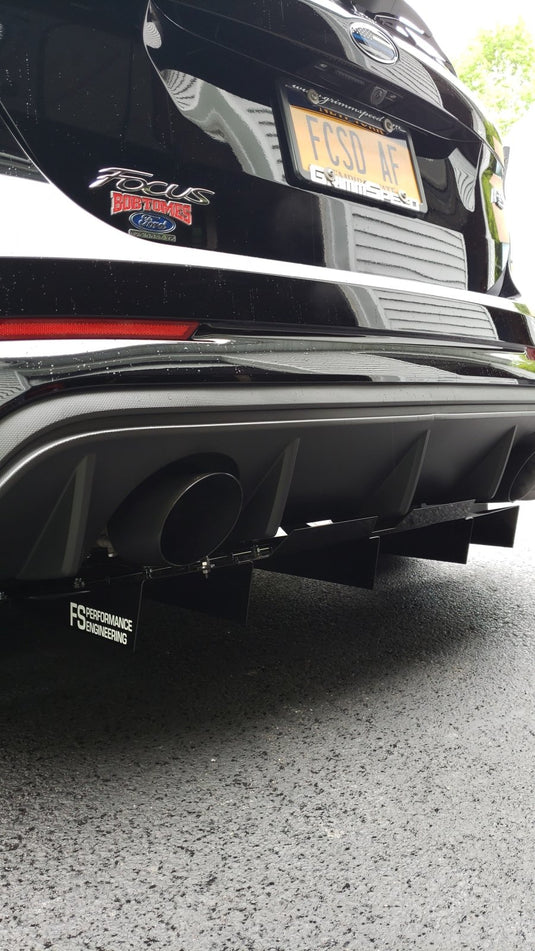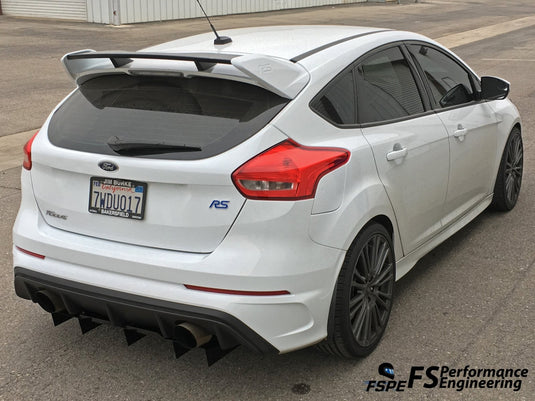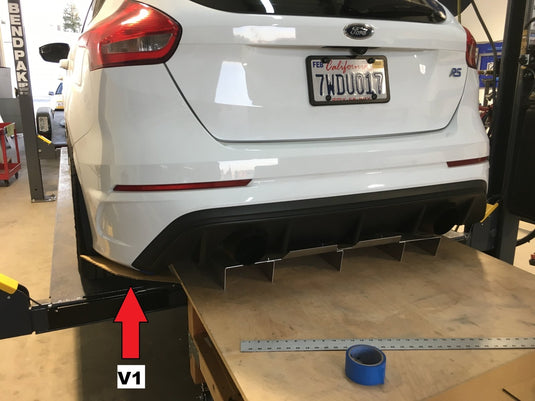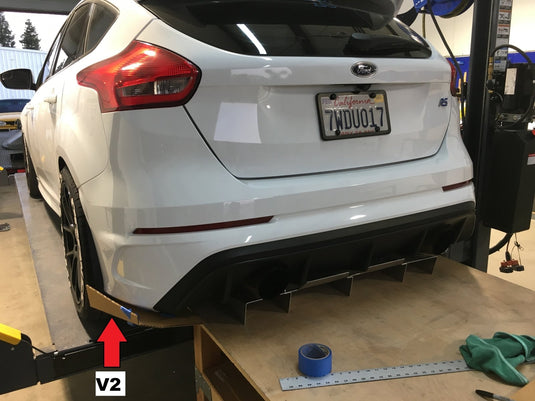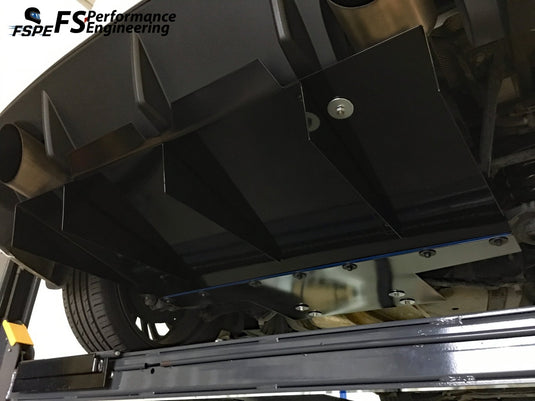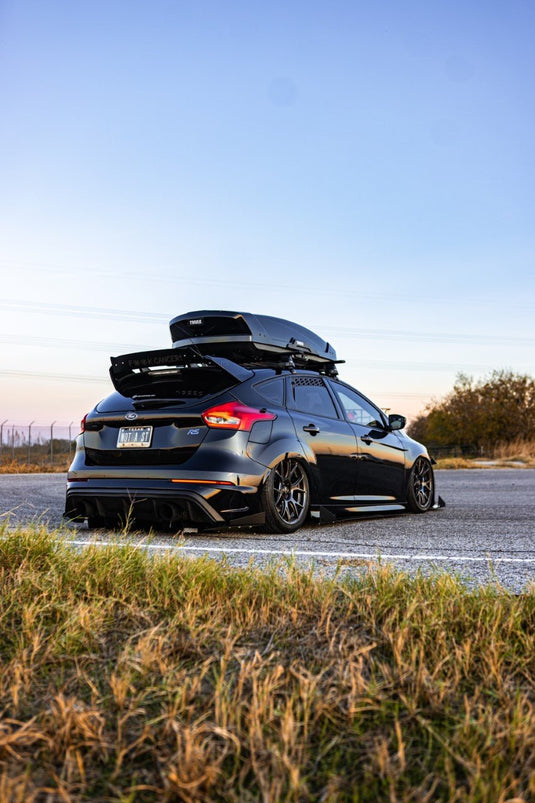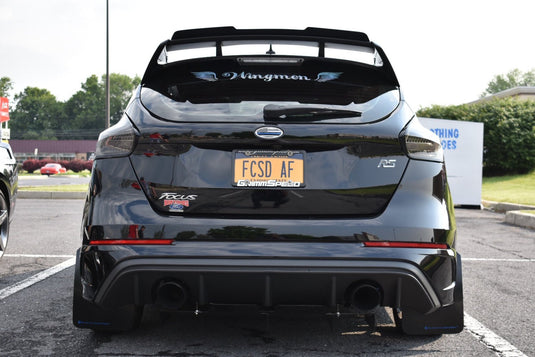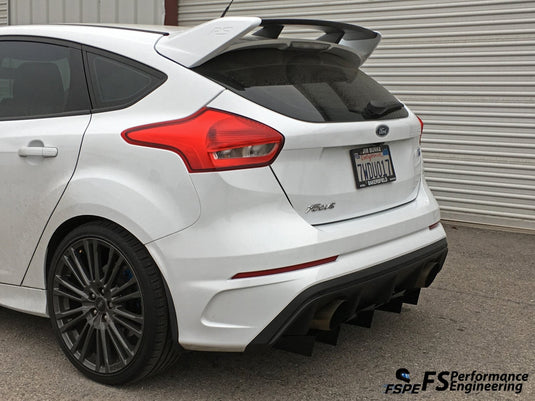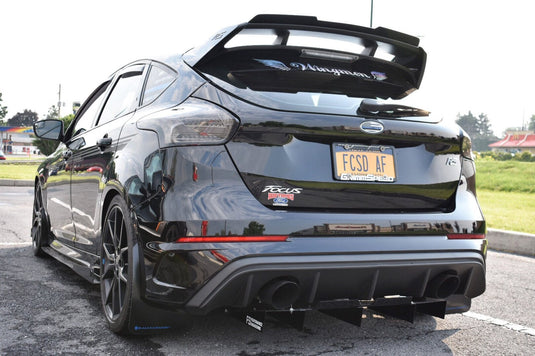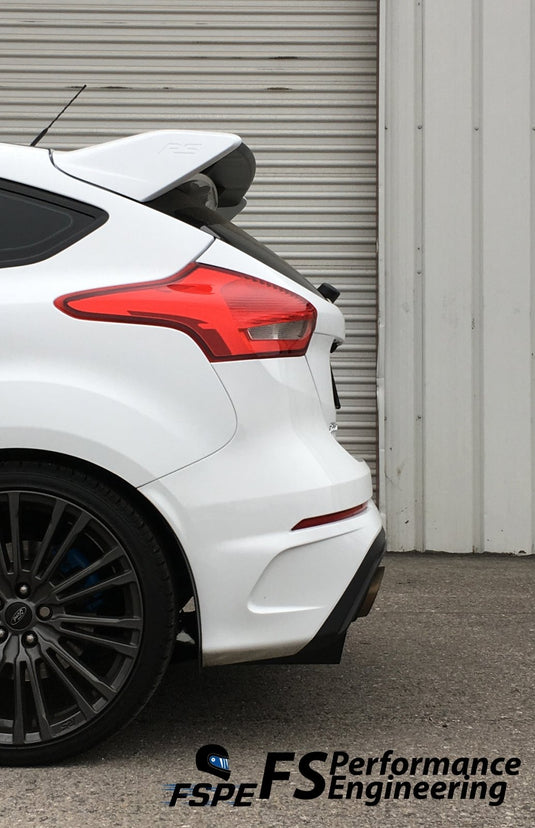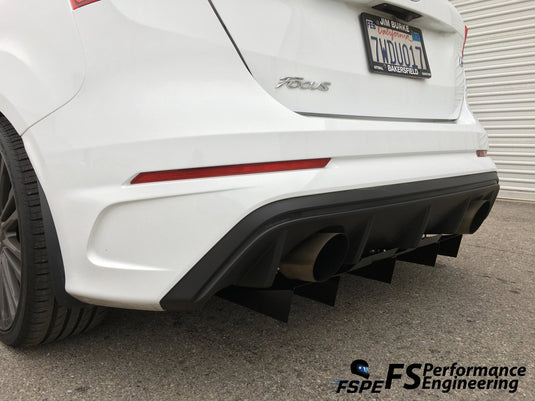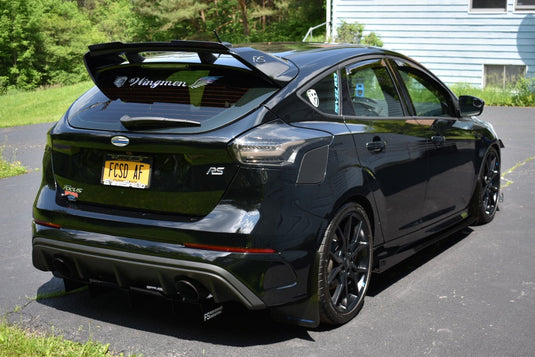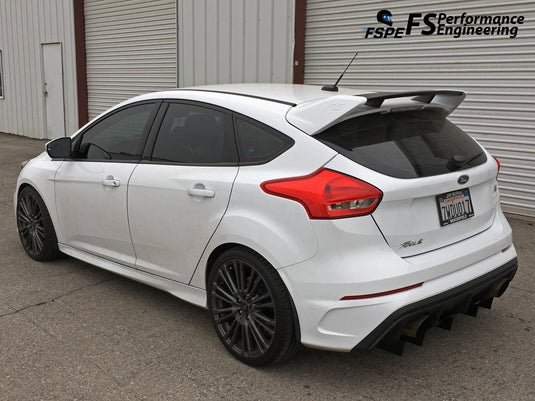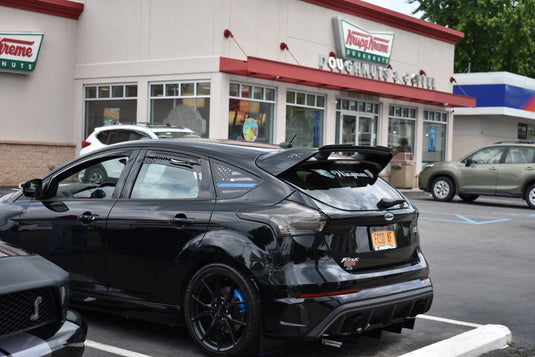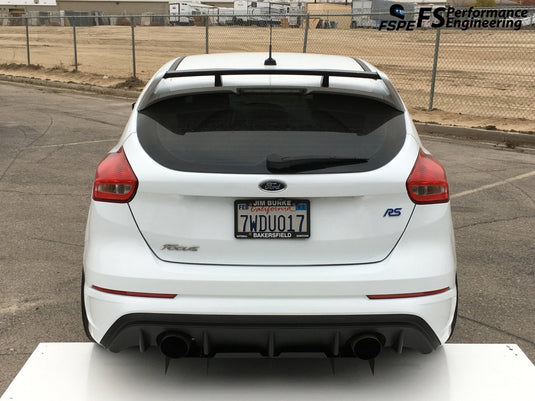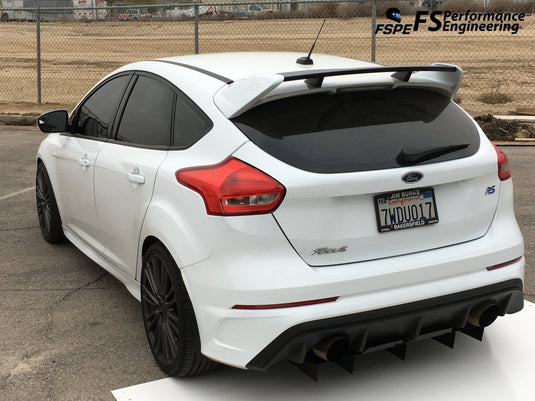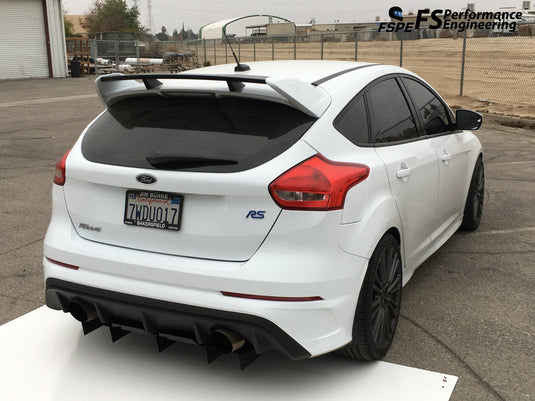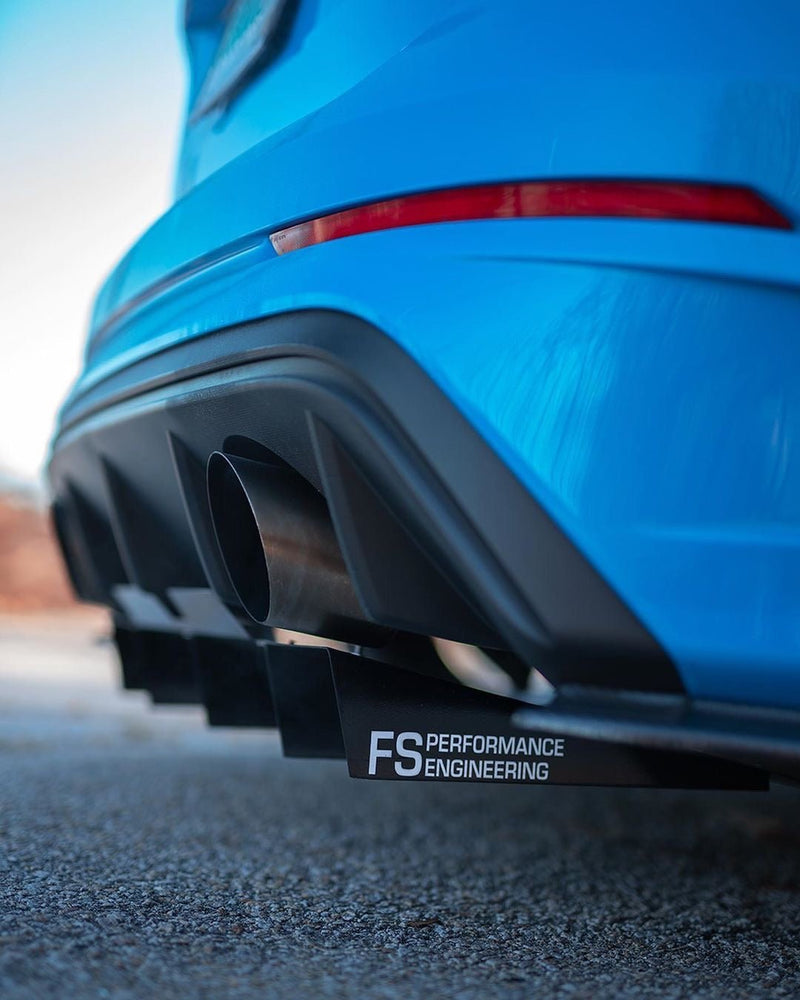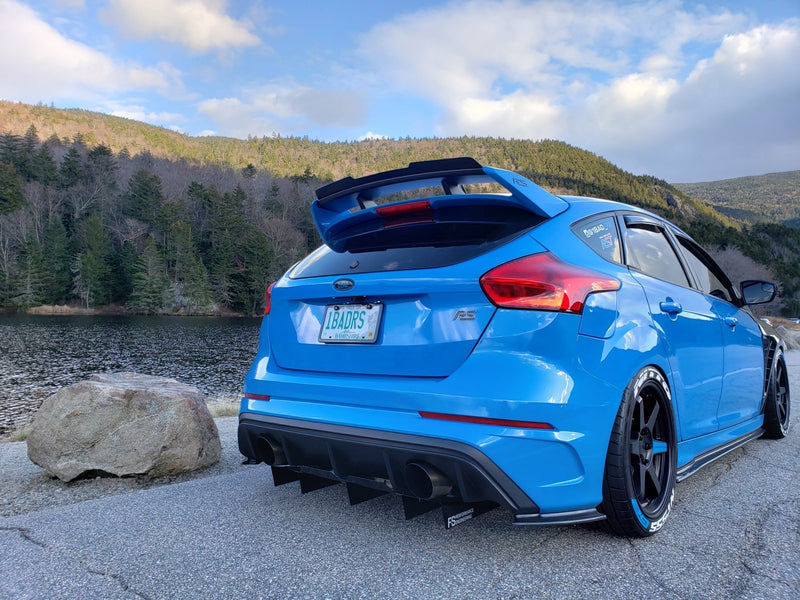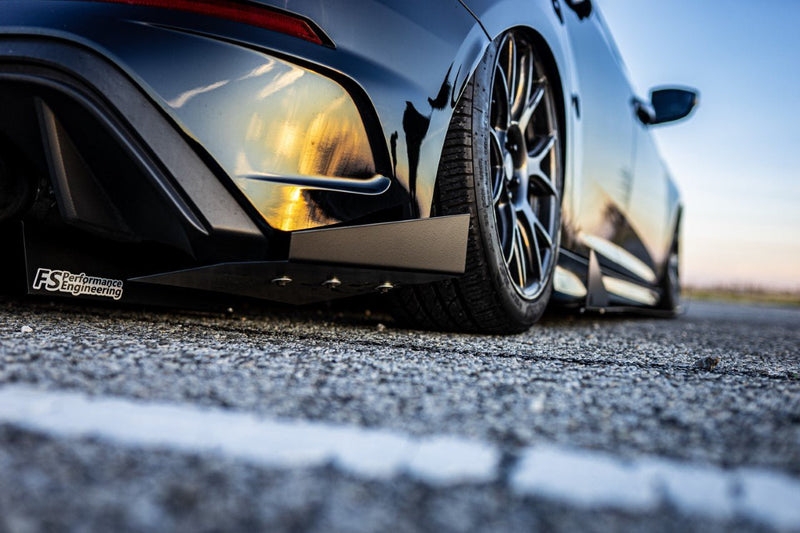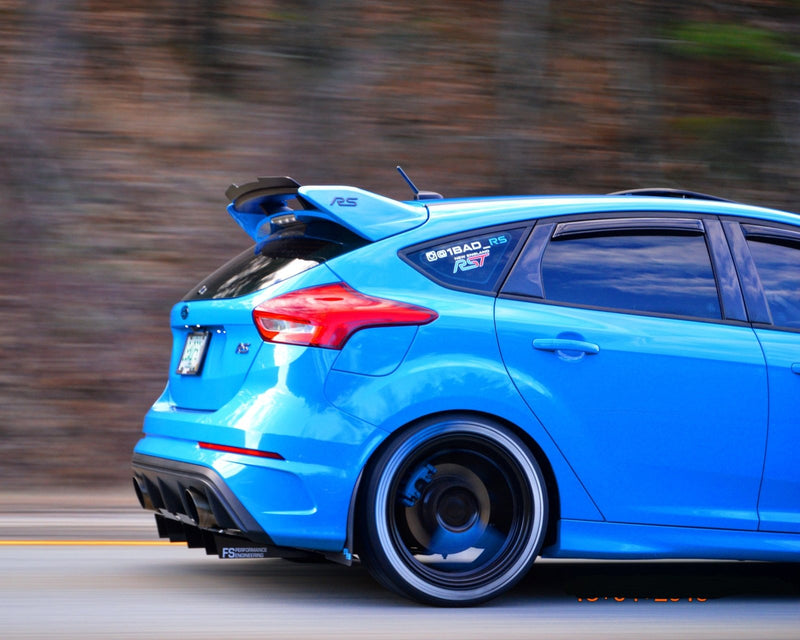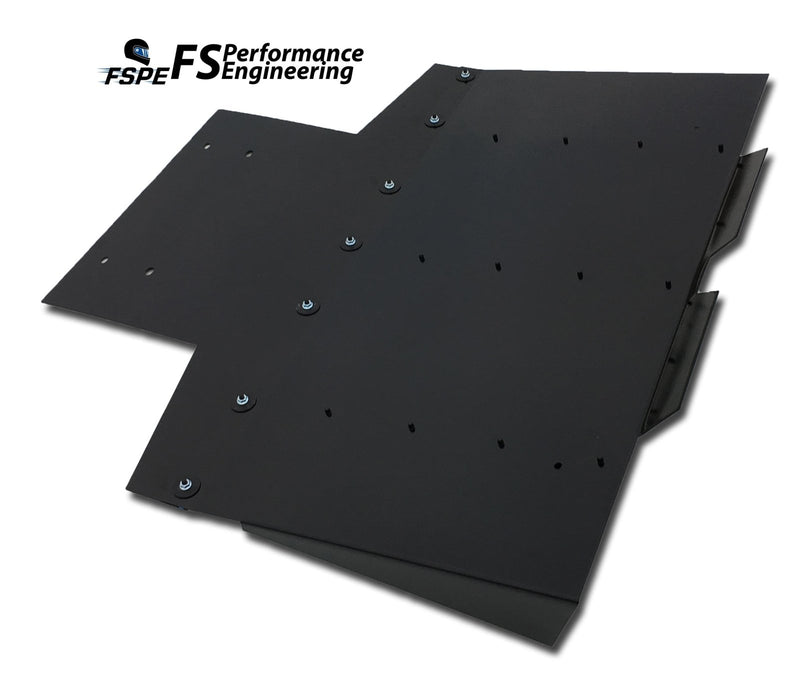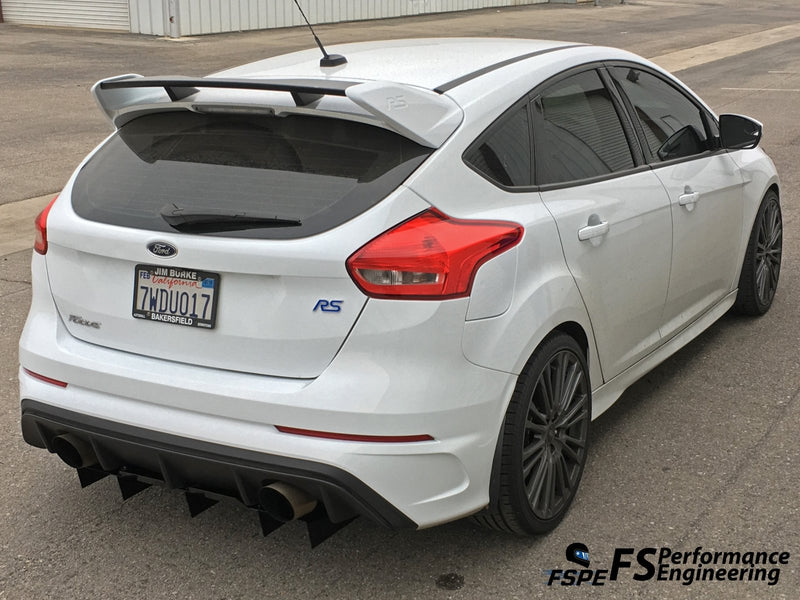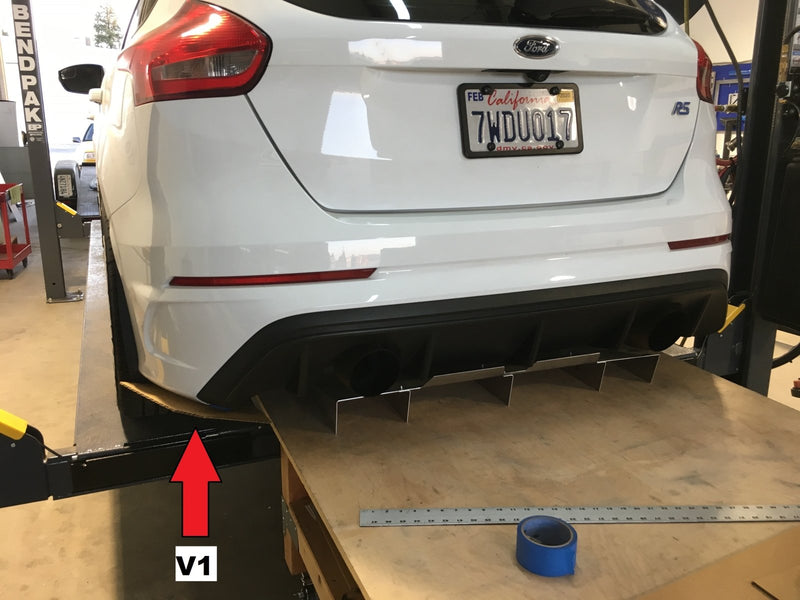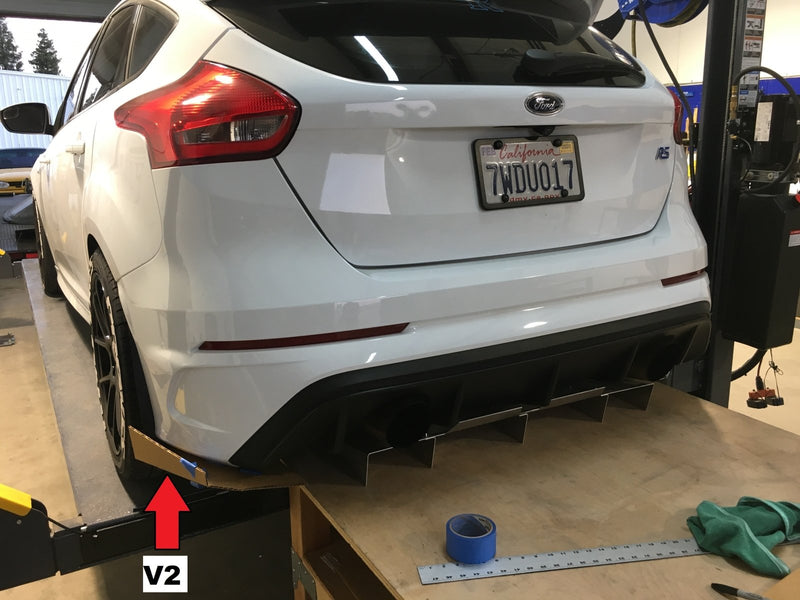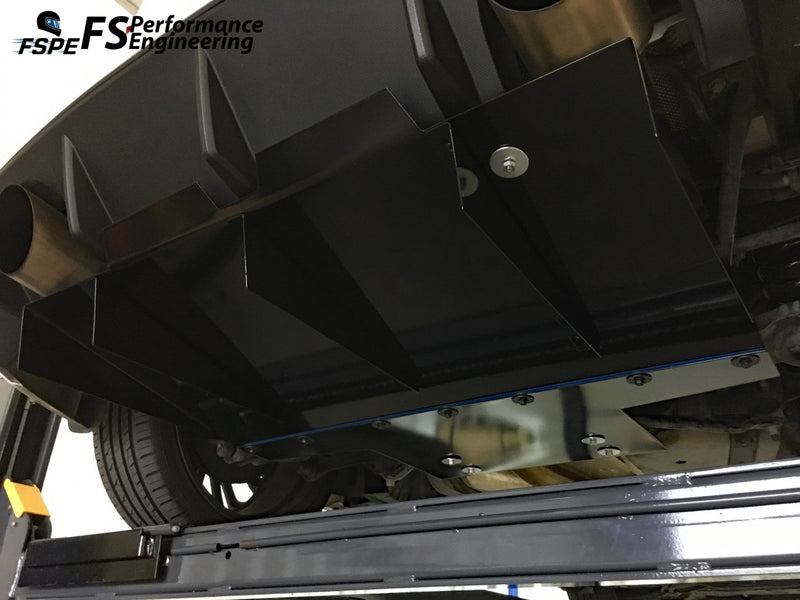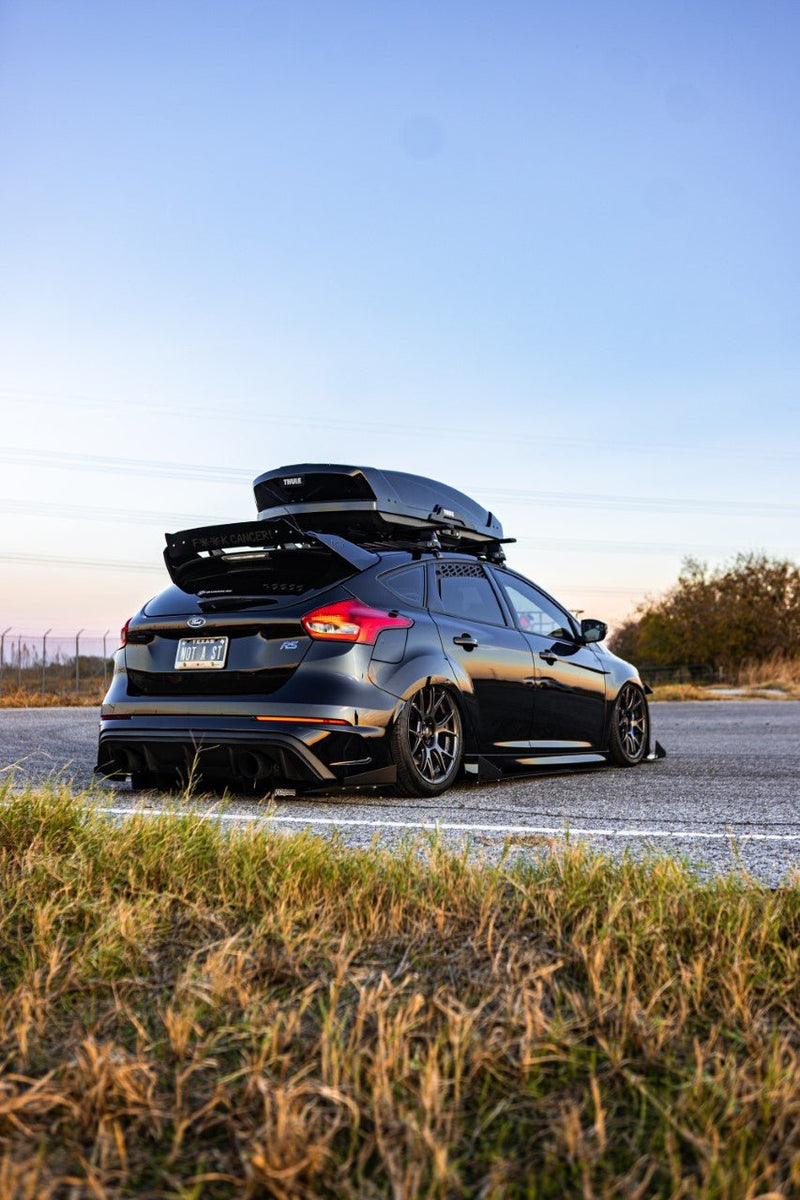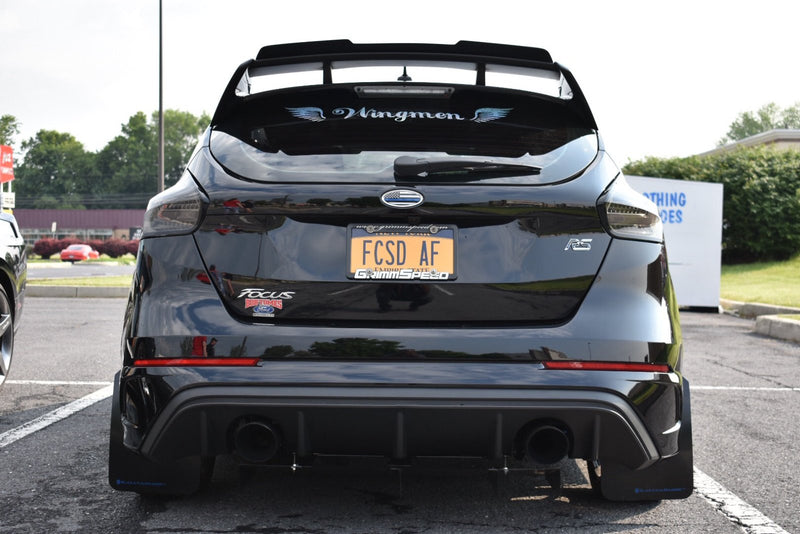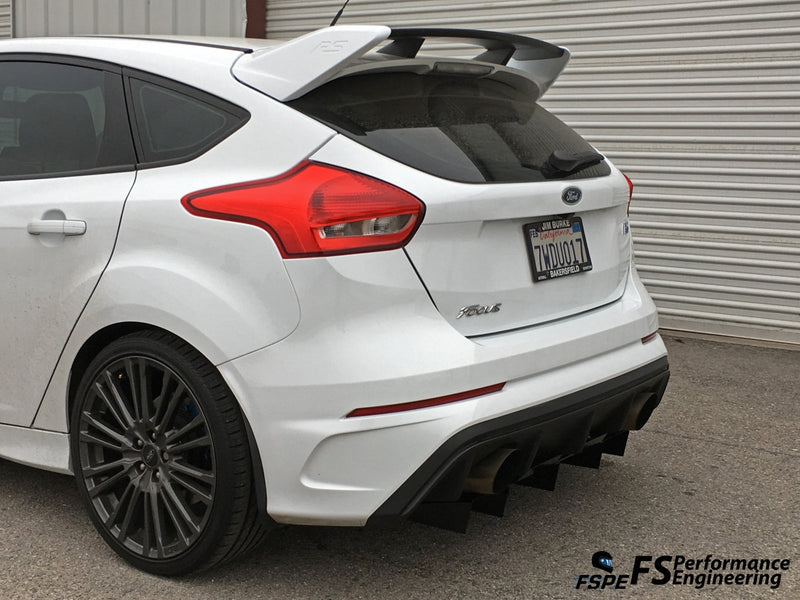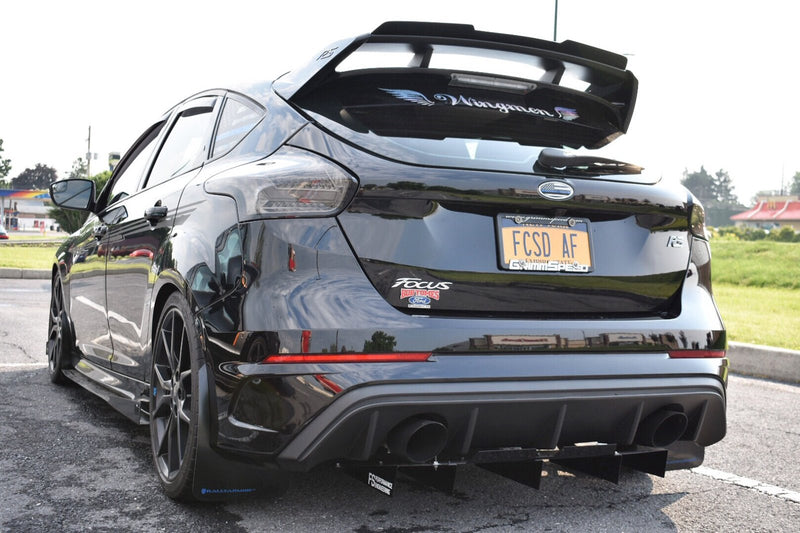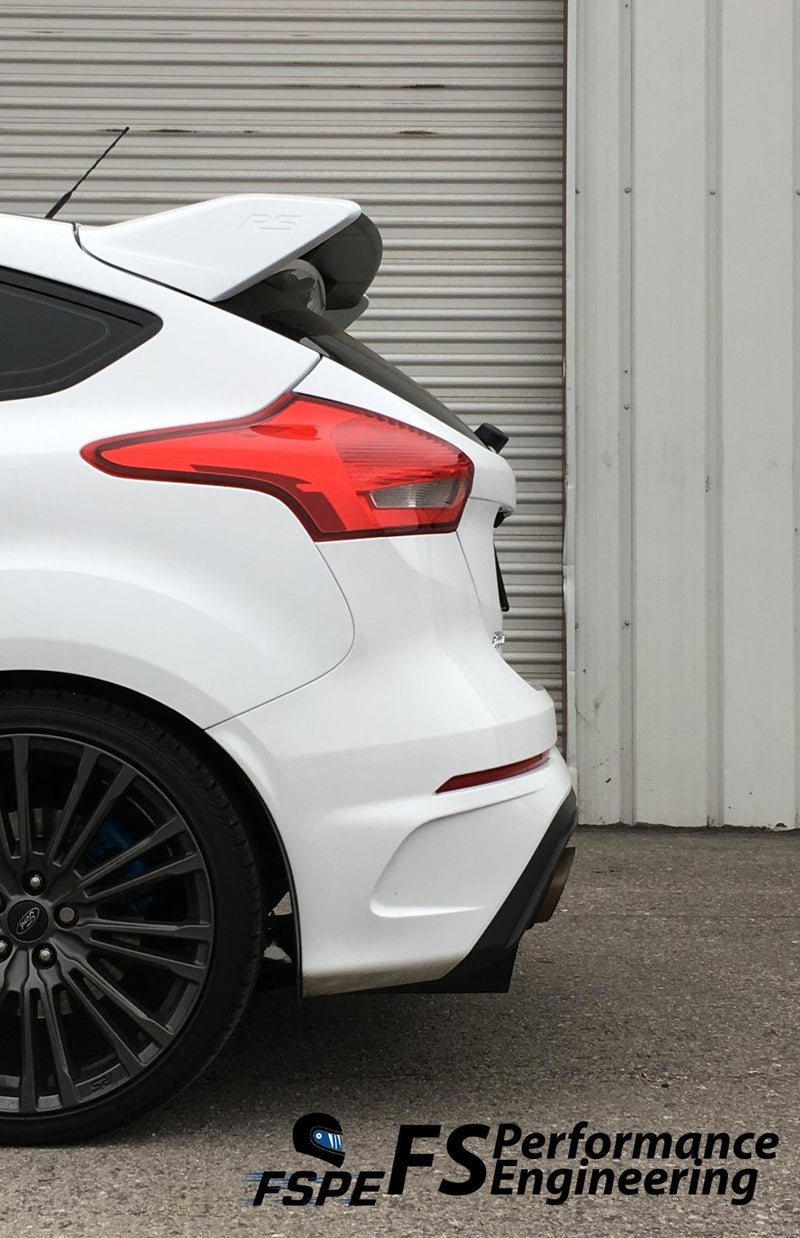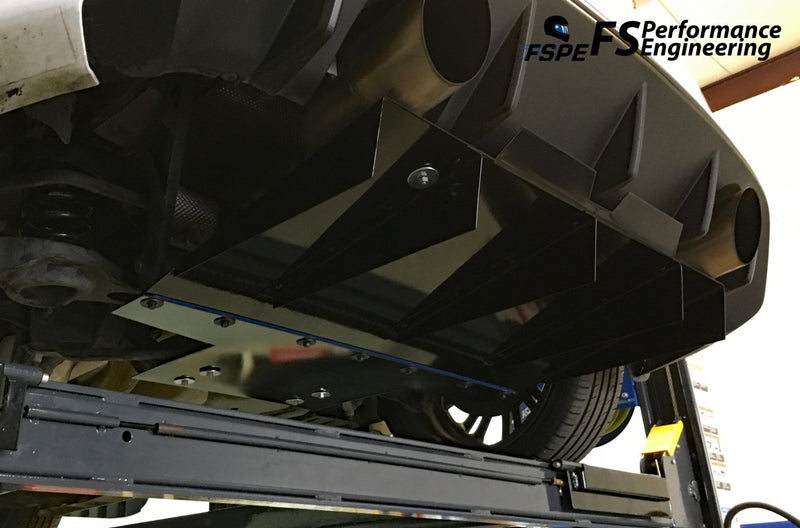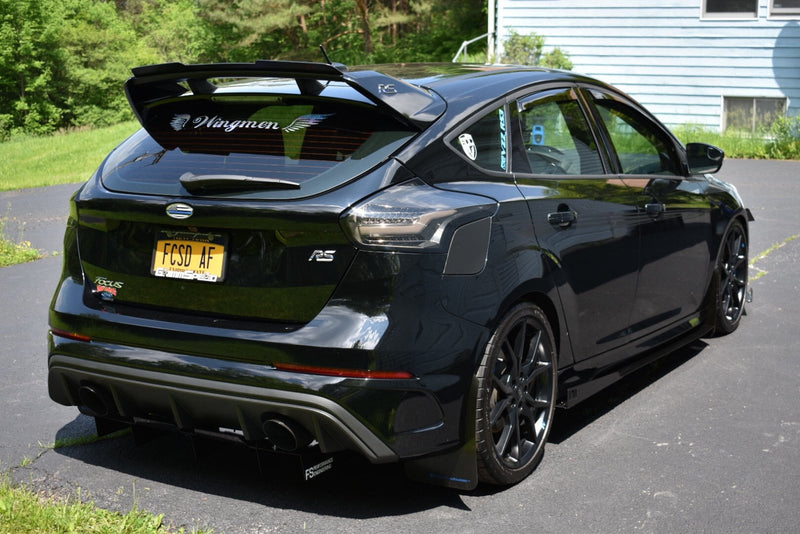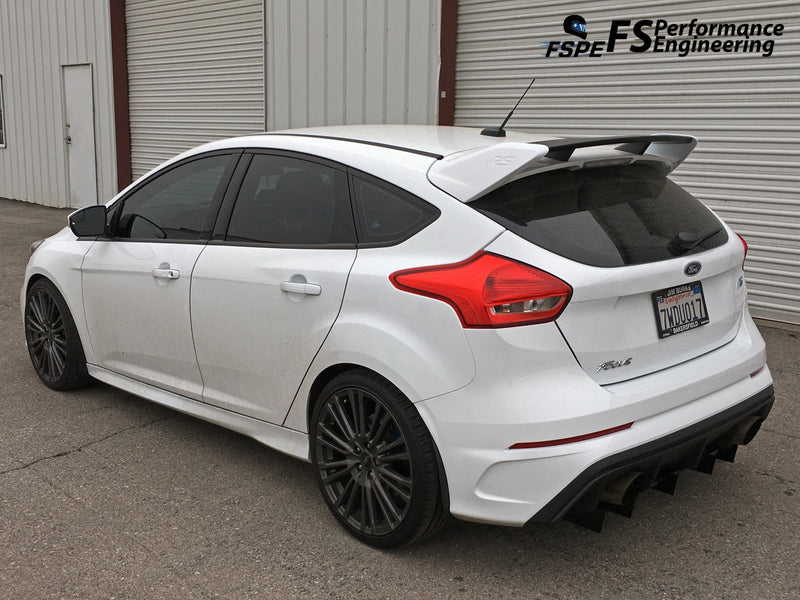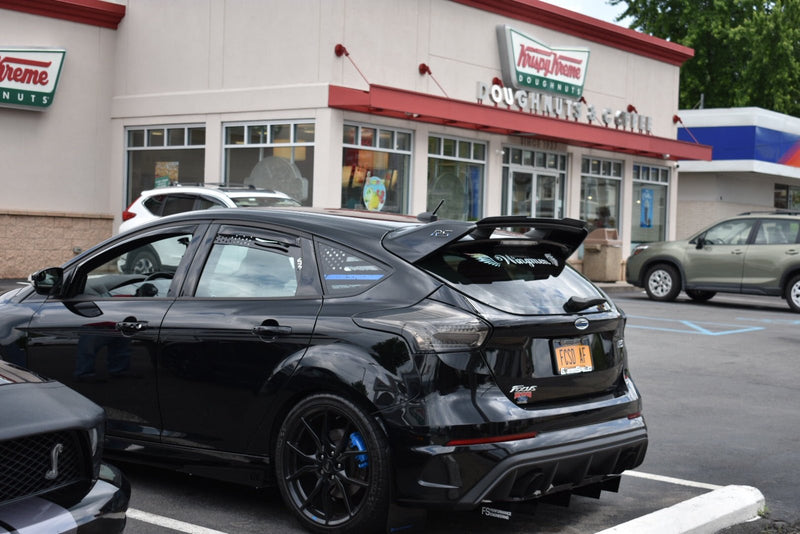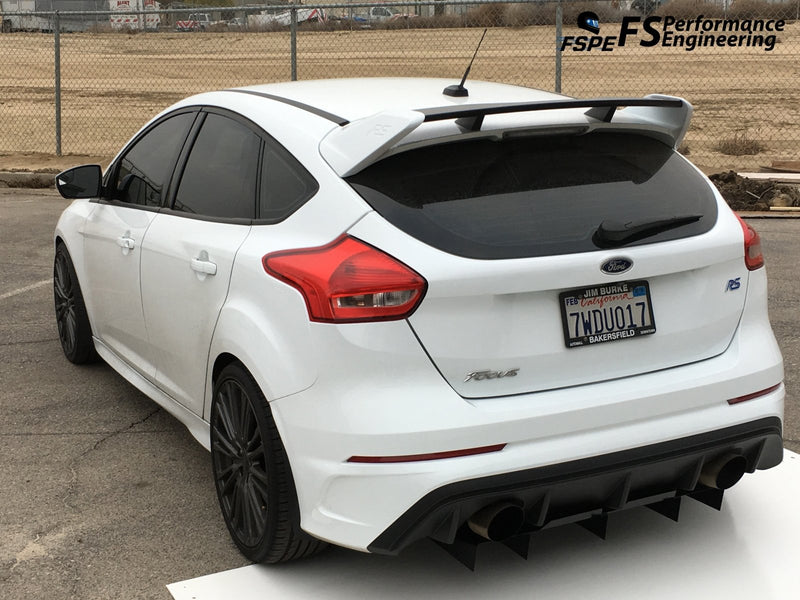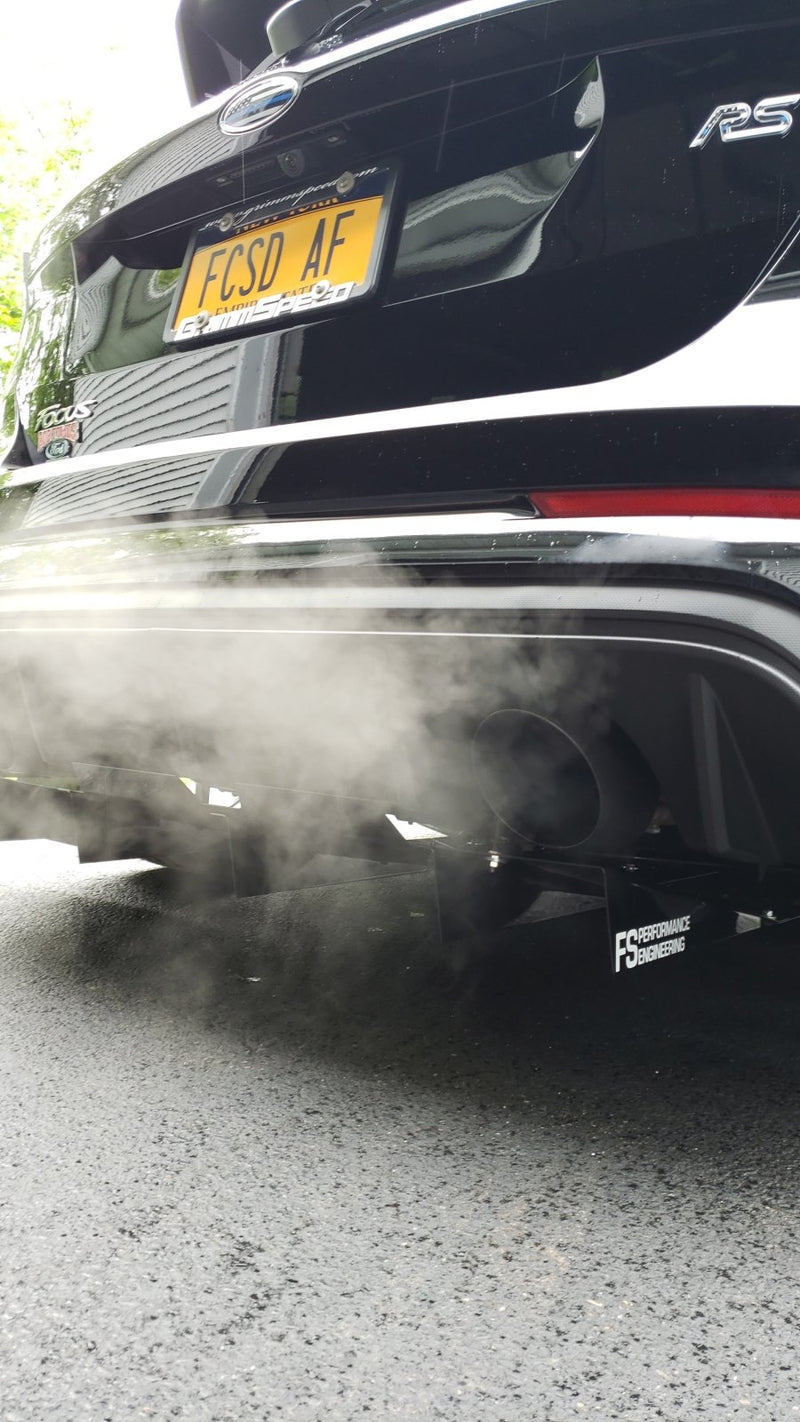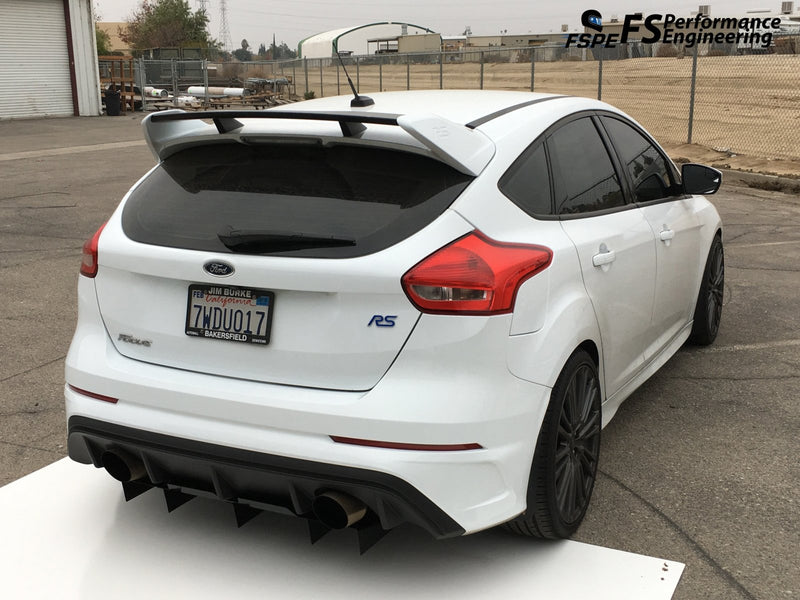 Ford Focus RS 2016, 2017, 2018 Rear Diffuser
LOOK NO FURTHER. We've designed a quality rear diffuser for your RS that requires a second look. It's subtle and really adds to the classiness of this car - the diffuser feels like it should have come from the Ford factory even under the existing fins in the rear valence. It's adjustability is nice too ("Wiggle Room") for those with differing exhausts. Hope you love it!!!!! 

Ford Focus RS Rear Diffuser Features
CNC Laser Precision Cut to

 

puuuuurfection
Extends foward just past the rear a-arms
RAW ALUMINUM

 

or POWDER COATED SEMI-GLOSS BLACK
Slightly adjustable (up and down) for differing exhaust set ups (this one was designed around rear muffler delete + 3" tips) - can be adjusted for stock muffler position
Mounting Hardware PROVIDED
NO DRILLING to install the rear diffuser
Spats DO require drilling into the outer portions of bumper
Nearby and want to pick it up? COME ON BY
Important note: Raw aluminum is not free of surface scratches. We recommend a coating or wrap of some kind.
HELPFUL LINKS