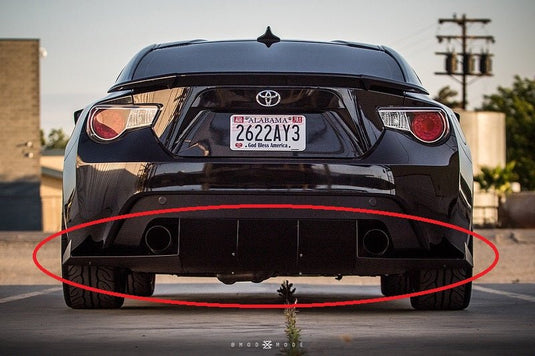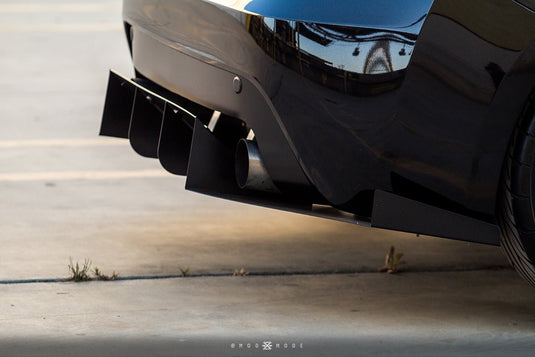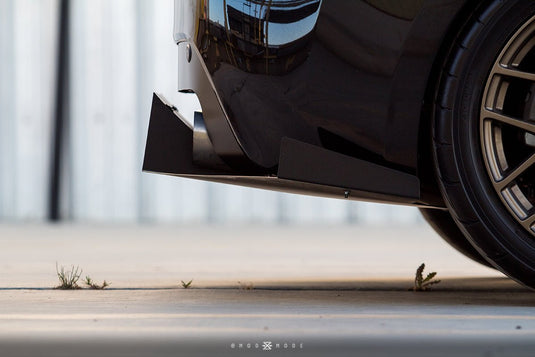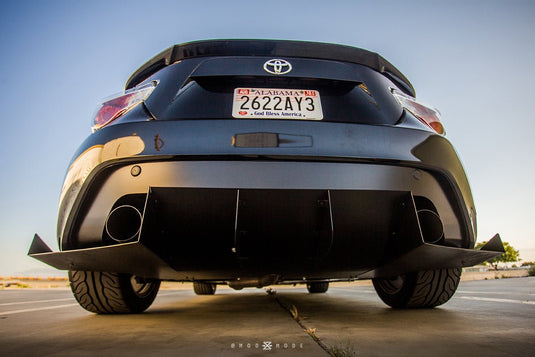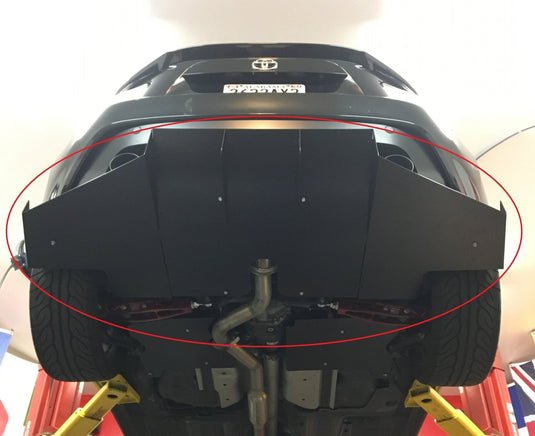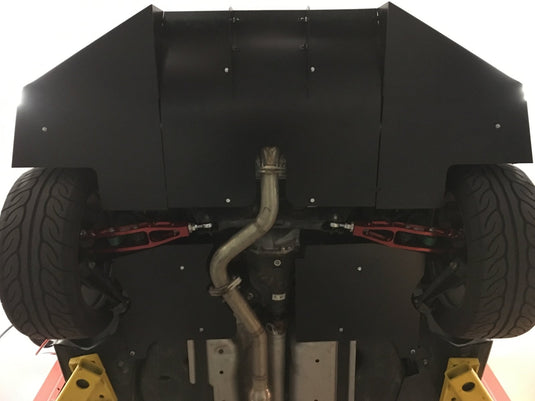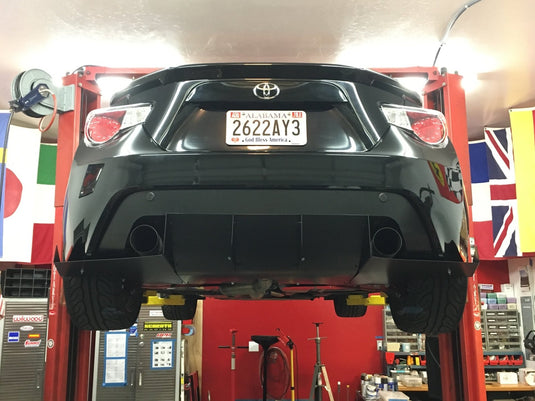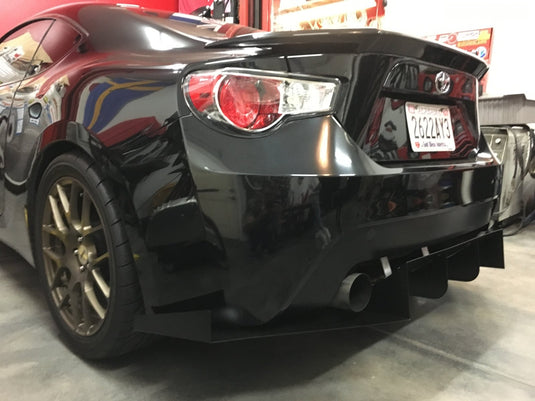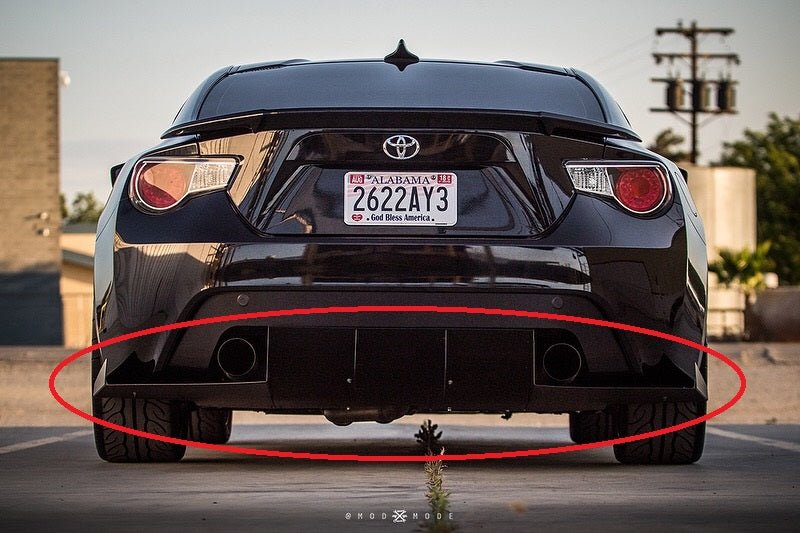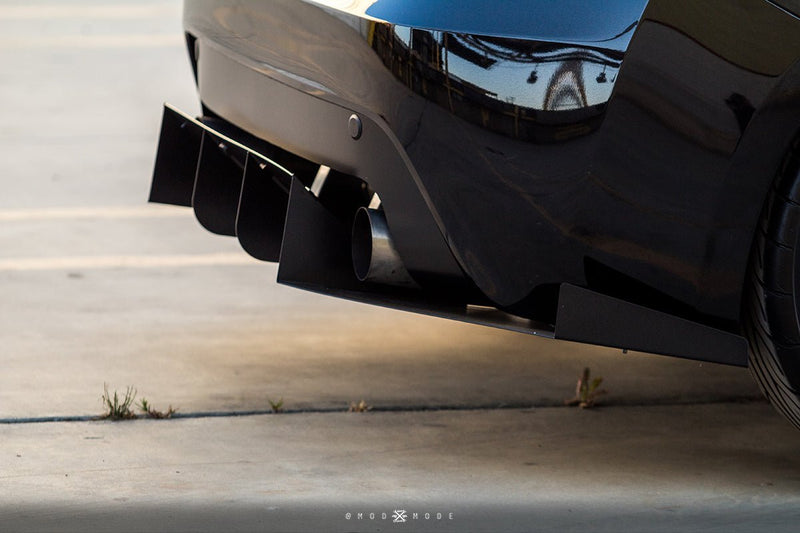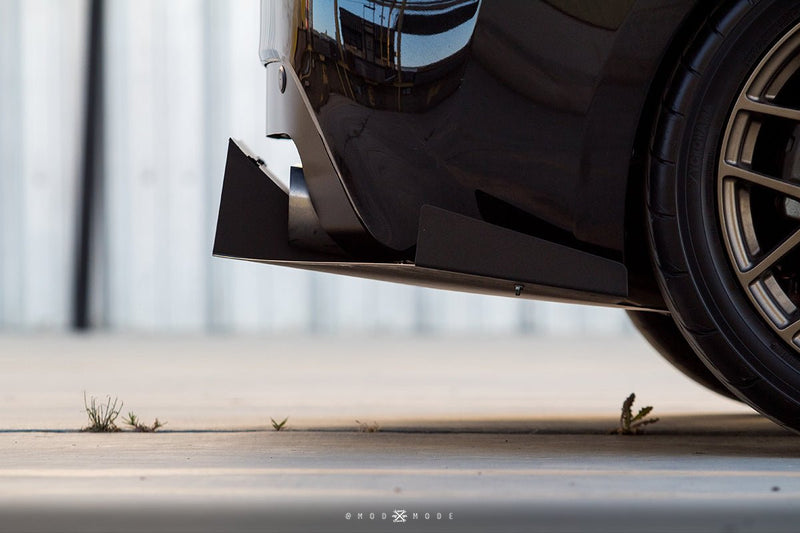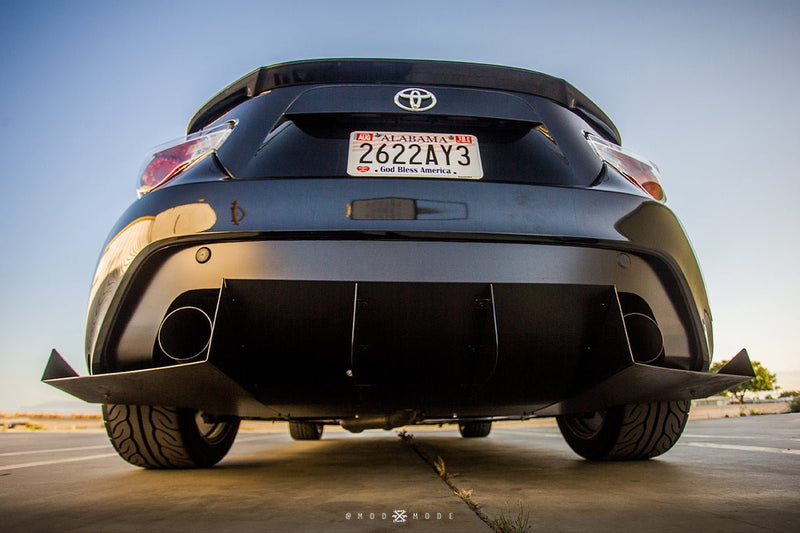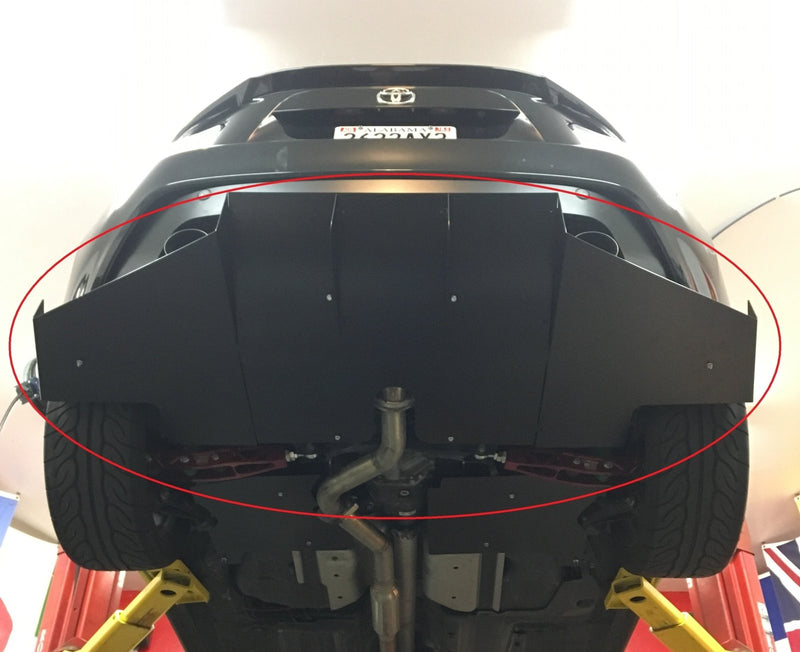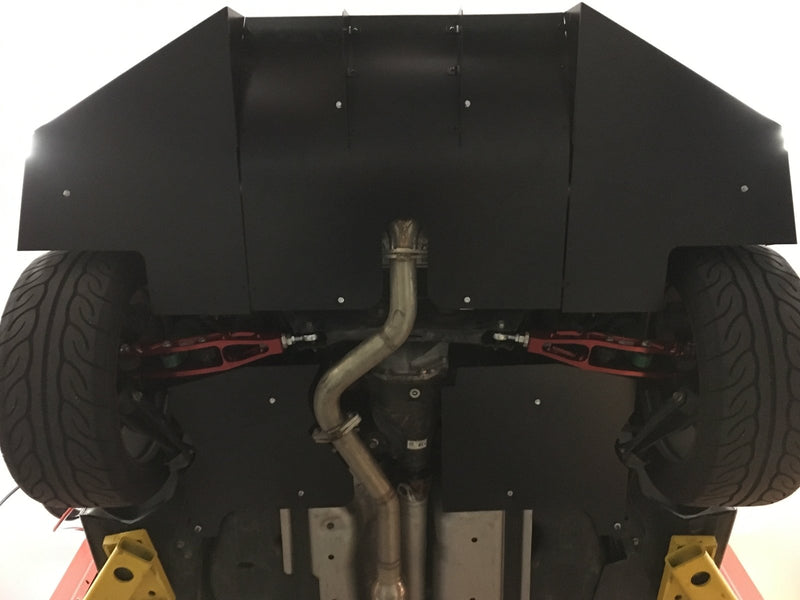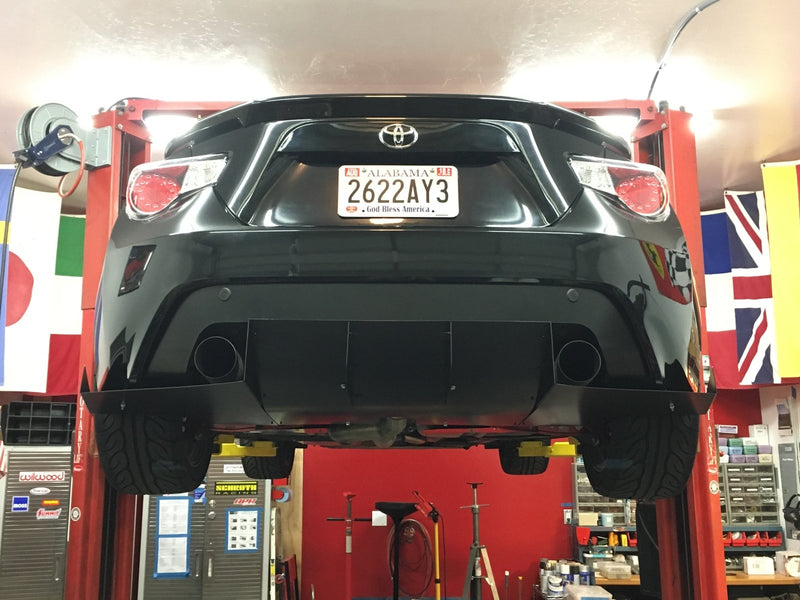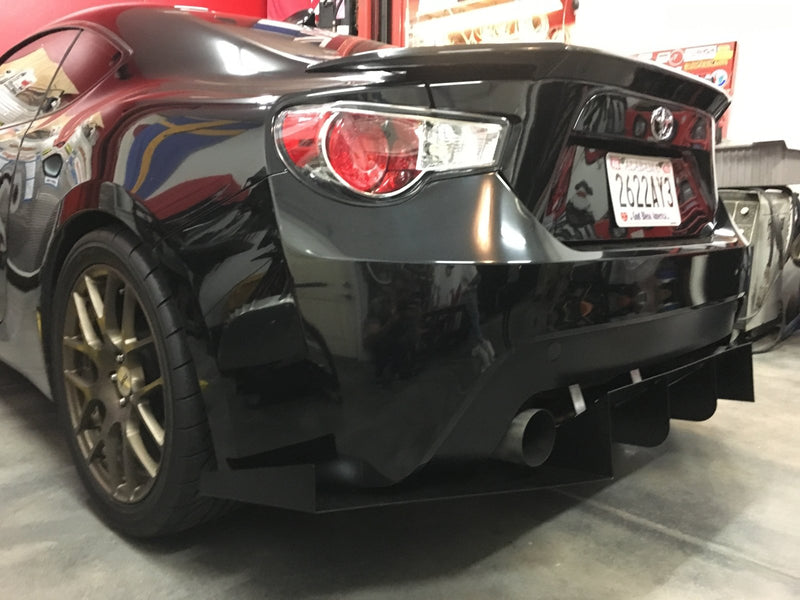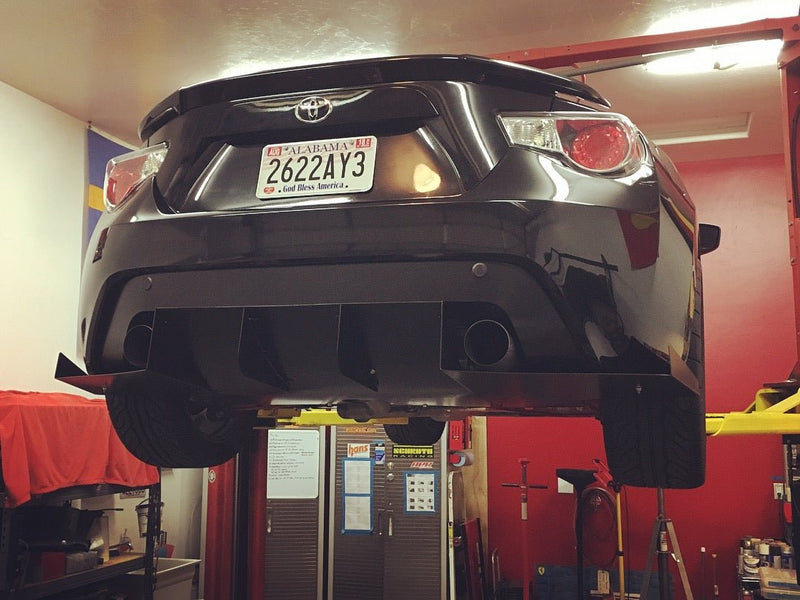 THIS DIFFUSER CAN ONLY BE SOLD IF SPECIAL ORDERED OVER THE PHONE - CALL US AT (661) 809-0954
Scion FRS, Subaru BRZ Rear Diffuser 
Fitment: 2013-2018
Different, unique, aggressive, crazy, awesome. Whatever you call this thing it will make a statement. We initially designed this for loves the additional down force provided when cornering. Whether you're looking for better response around turns at the racetrack or canyon, or simply want something that stands out, this diffuser is for you. 
Available Finish/Materials
Semi-Gloss Black 5052 Aluminum

 

- Powder Coated, CNC Precision Cut
Perks
Made in the USA  
Maintains access to tow hook locations
The diffuser was designed around a Dezod exhaust (a beautiful piece of art). Other exhausts may need modification for this diffuser to fit properly.
Notes
The diffuser is the pictures is circled in RED. Underbody panels and the upper rear panel are not part of the kit.
Modifications are required to make this diffuser fit. The rear bumper must be cut and the small fins on the outer edges of the bumper must be trimmed away. It is recommended that a professional install this diffuser, although it can be done by the skilled do-it-yourself-er... meaning you can overcome any technical installation challenges (it really isn't all that hard).
Some assembly is required - left and right sections must be bolted to the curved center section! Unless you want it pop-riveted together here at the shop!!
Helpful Links