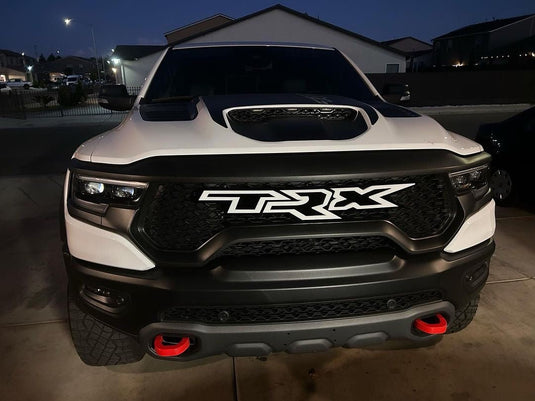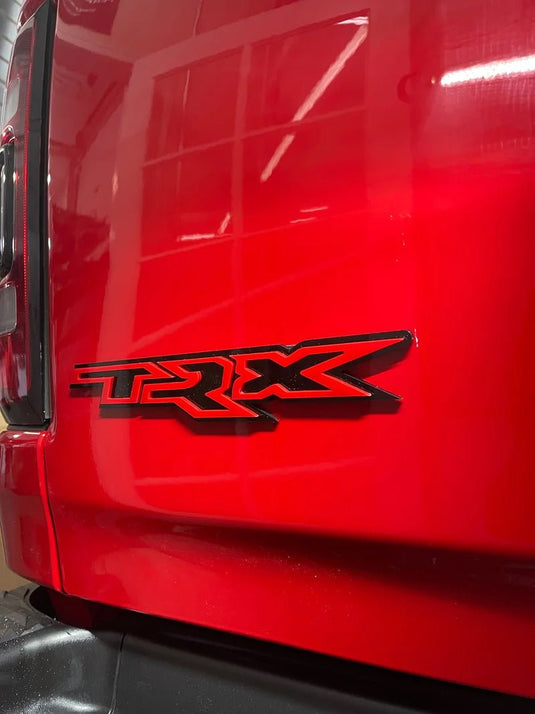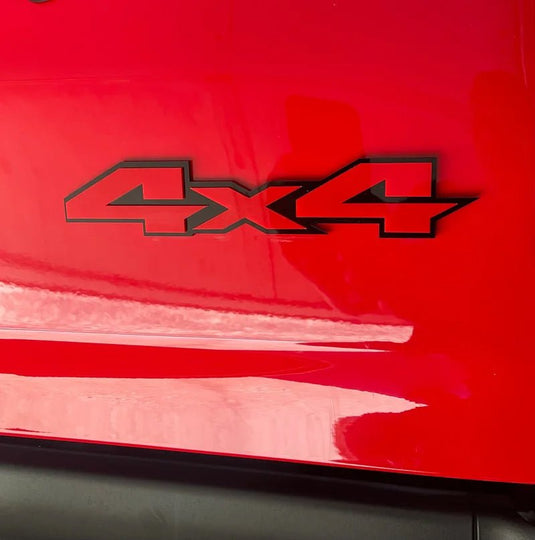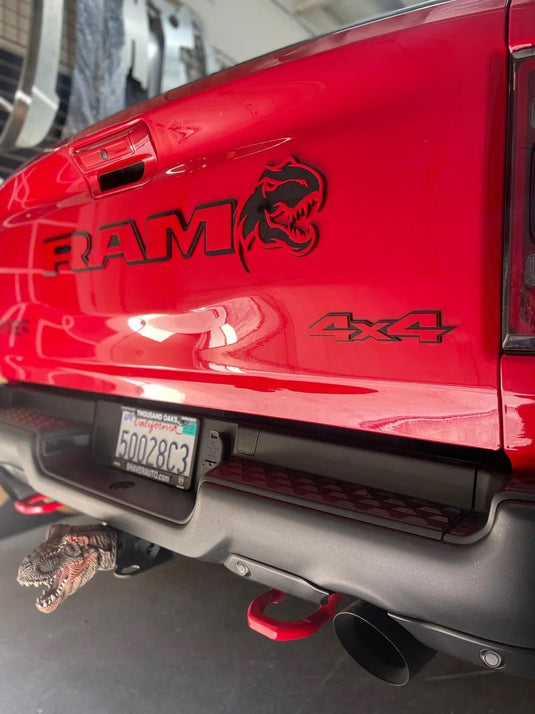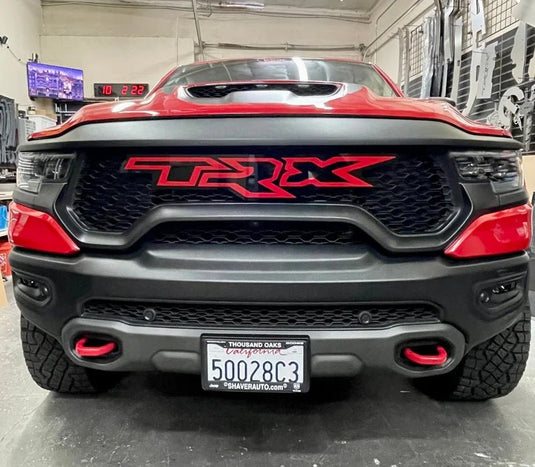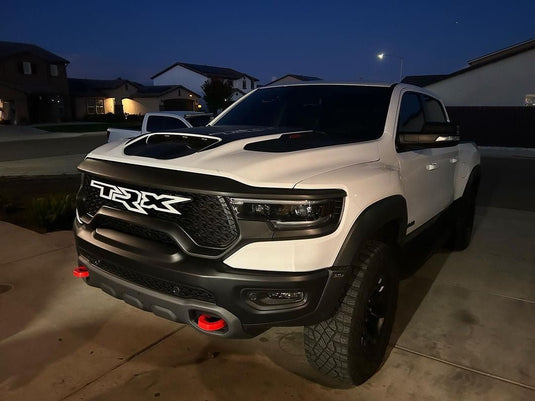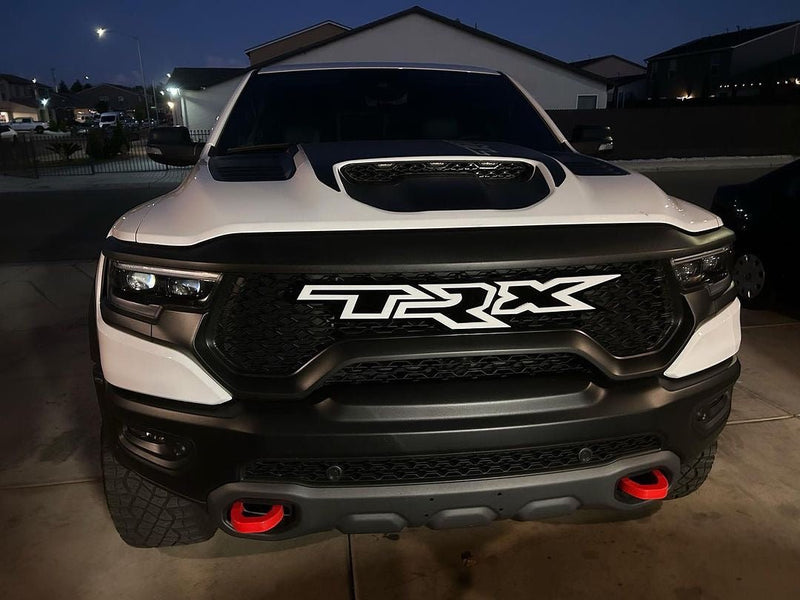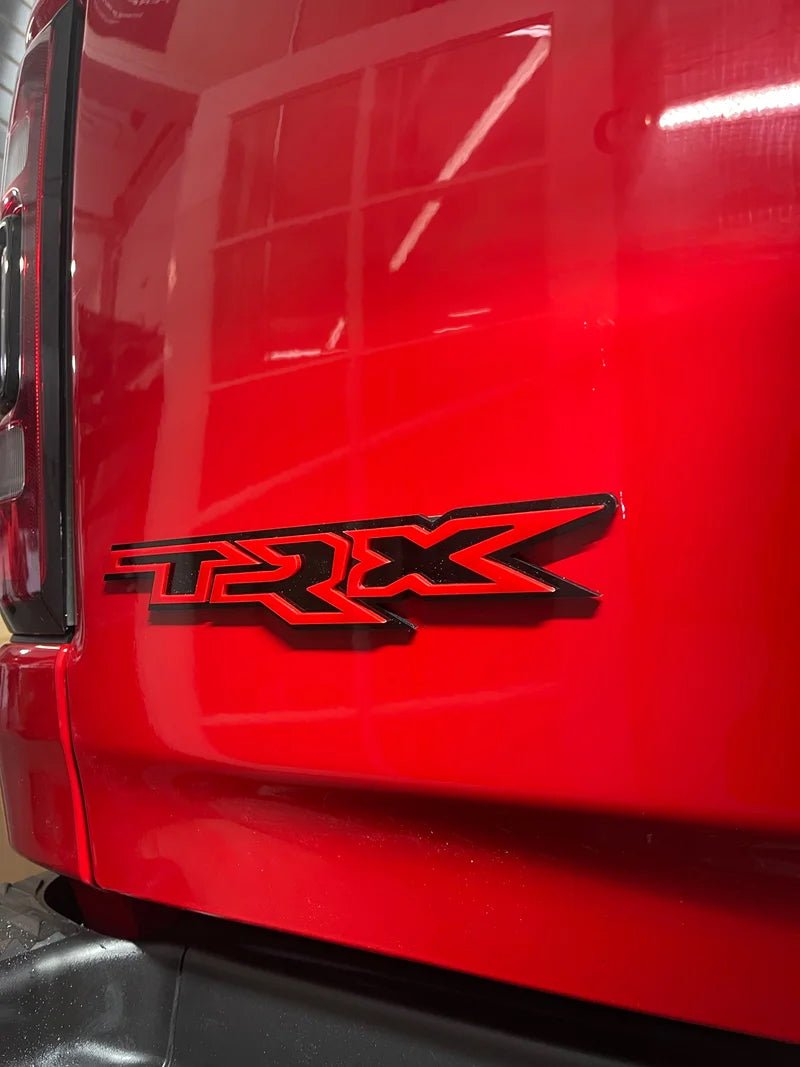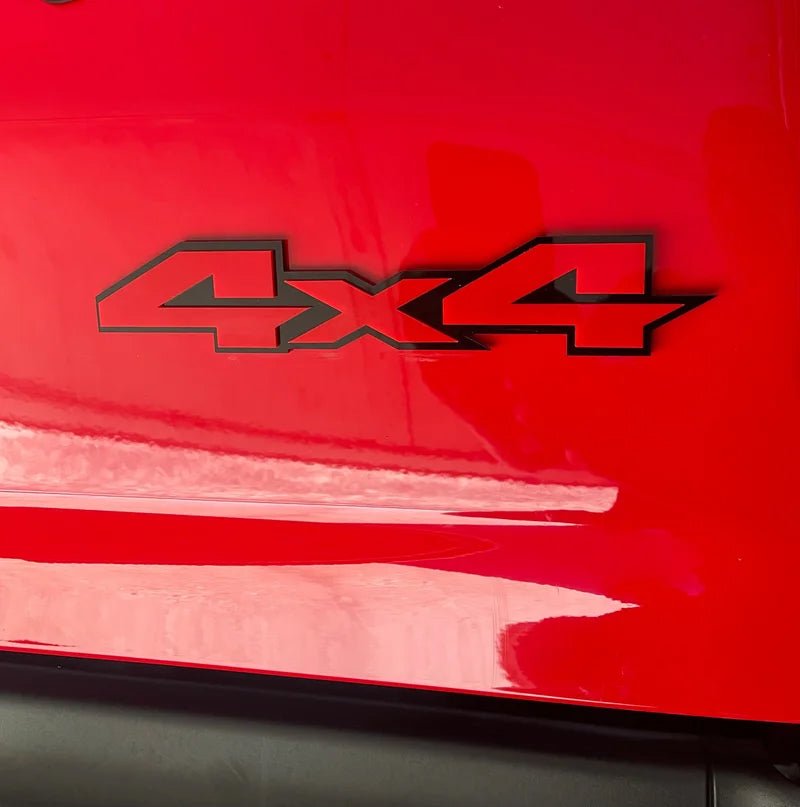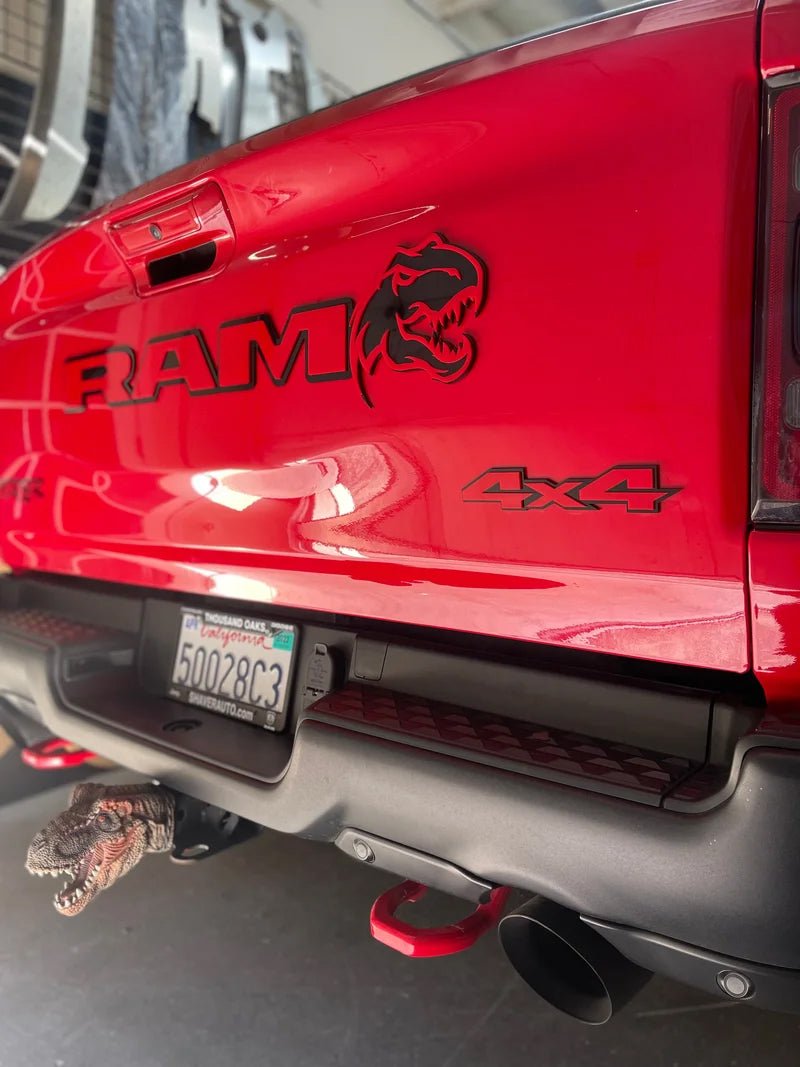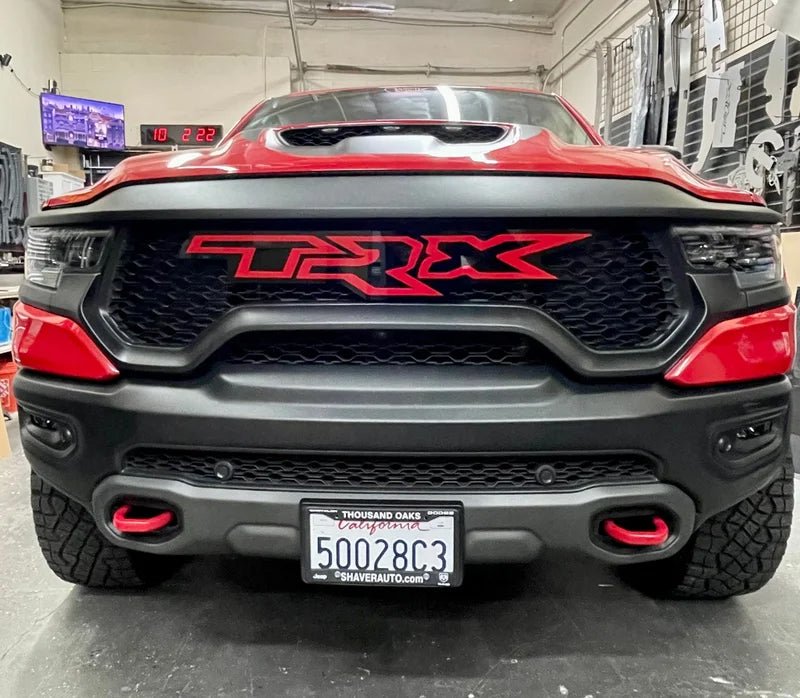 RX DELUXE EMBLEMS 

These are deluxe upgraded Dodge TRX emblems available in a complete set or sold as individual pieces. 
AVAILABLE FINISH/MATERIALS

Multi Colored Cast Acrylic
PERKS

Designed & crafted in the USA.
Choose from multiple different colors.
Customizable wording is available for the Ram bar - if it is an @ or instagram handle please let us know. Letter limit is 12.
NOTES
Dimensions:
Small single tailgate "4X4" 9.5"X1.75"
Small single tailgate "TRX" 10.5"X2"
Ram bar piece 12.5"X3.5"
Door "TRX w HEAD" 12"X3.5"
Single tailgate "RAM w TRX HEAD" 33"X4"
Large grille single "TRX" 33"X4.5"
HELPFUL LINKS