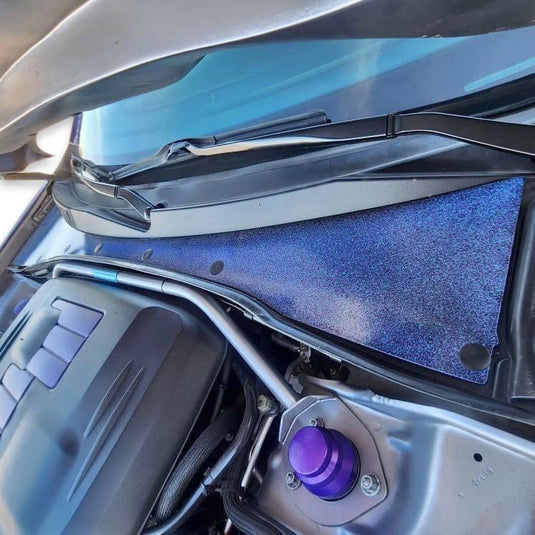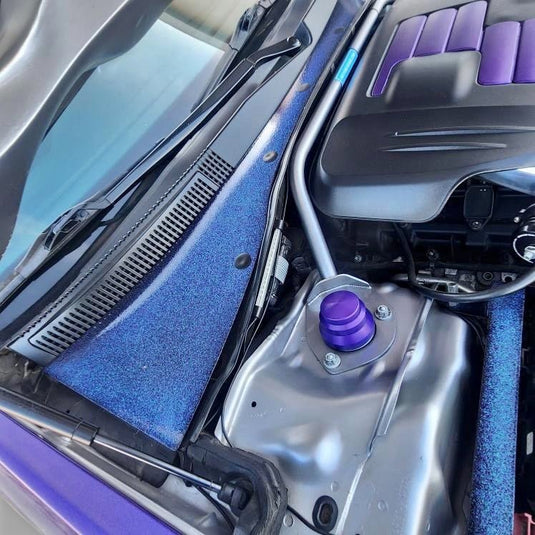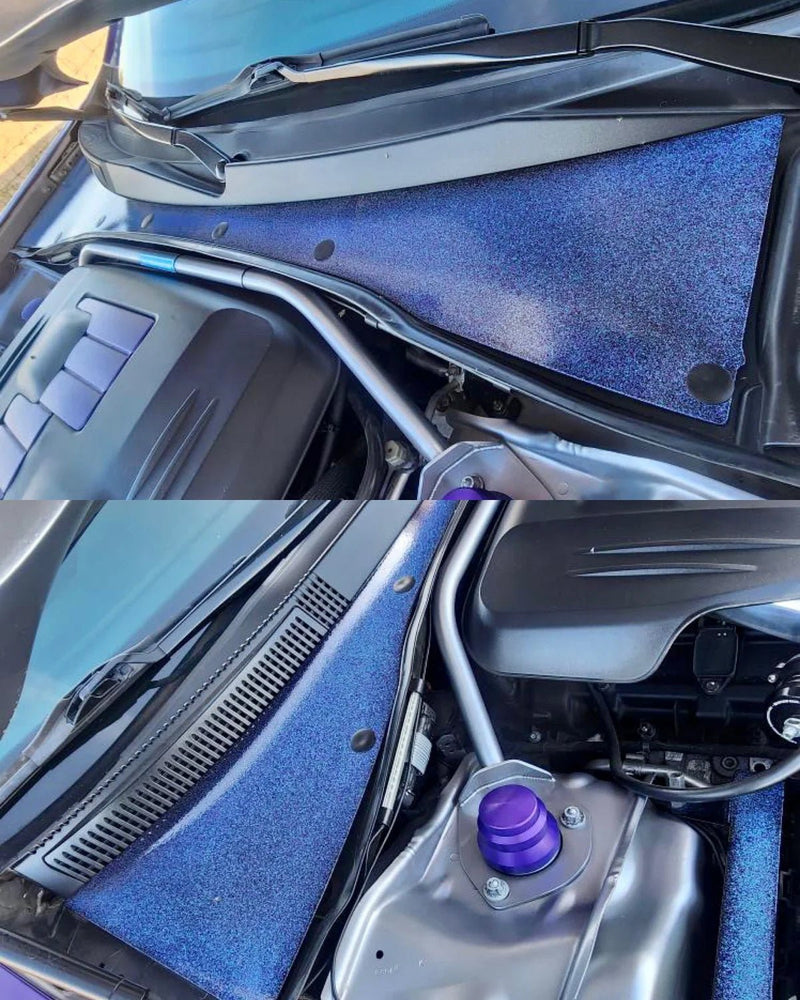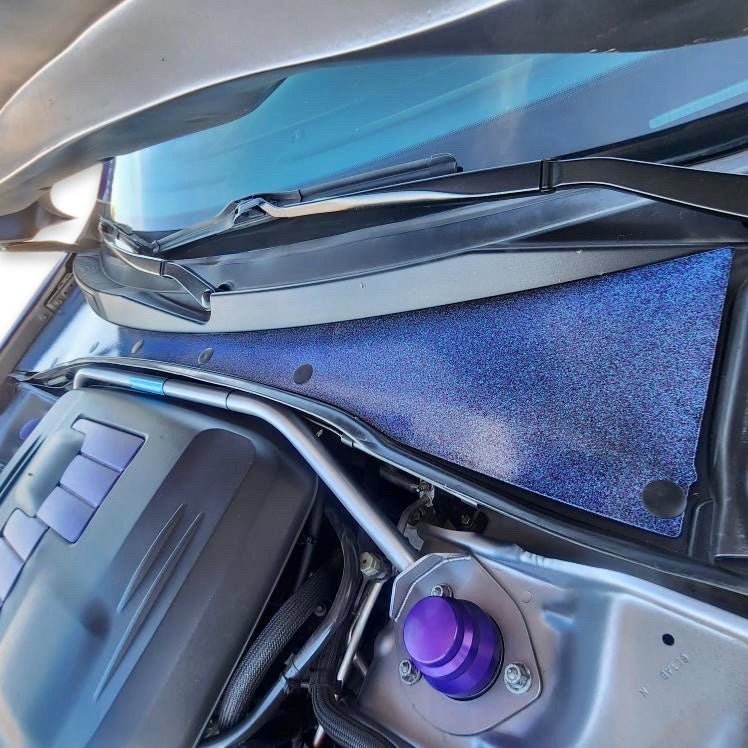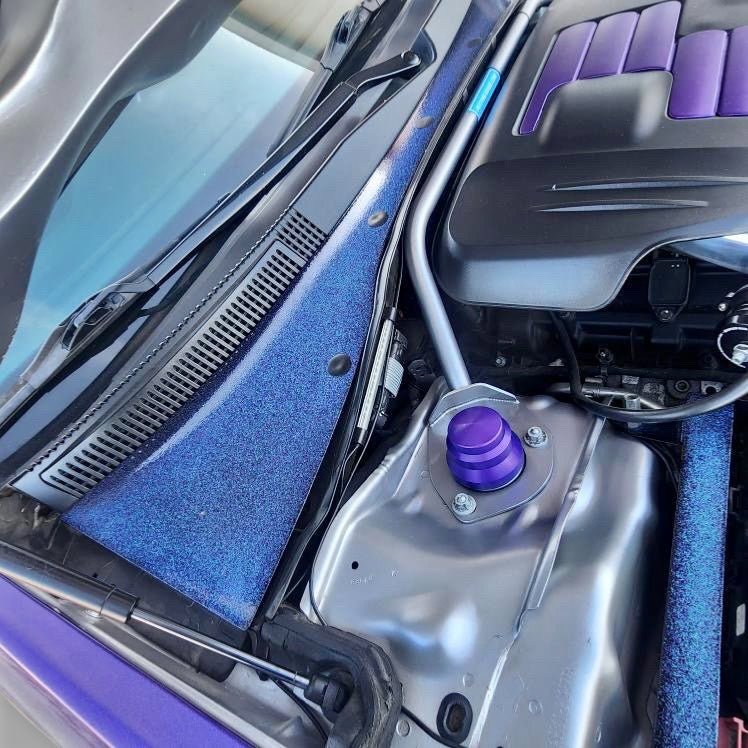 CHRYSLER 300/CHARGER RAIN GUARD COVER
Fitment: 2015-2023
Models: Chrysler 300, Dodge Charger
Rain, rain, go away.

AVAILABLE FINISH/MATERIALS
Raw Aluminum
Carbon Fiber 2x2 Twill Weave
PERKS
USA Designed and Built!

An extremely quick and easy mod.
NOTES

A direct aluminum or carbon fiber overlay, these go directly over on top of your existing rain guard.
There is a passenger side filter access panel. This cover lays directly on top of the access panel two tabs. 
Easy installation using the OEM existing six push pins. 
Comes in two pieces!
HELPFUL LINKS